This October graced us with some unity moments, some indoor moments and a meme page. October 2022 was notable for couple of things. Catch up below. 
LSK project won the comp
Like defusing a bomb on the last second, LSK won the funding competition for a DIY space with 1000+ votes overweight. You might have notices a lot of spam about a skatepark project under a bridge lately. Well the operation is successfully over. The project moved from 15th place to 2nd in the last couple of days. Everybody was so keen on voting that the website crashed the process. Congrats to everybody involved and shout out to everyone who voted and helped out. All in all two skateboarding related project got over the line which means more riding for us in the future. 
Welcome to isolator!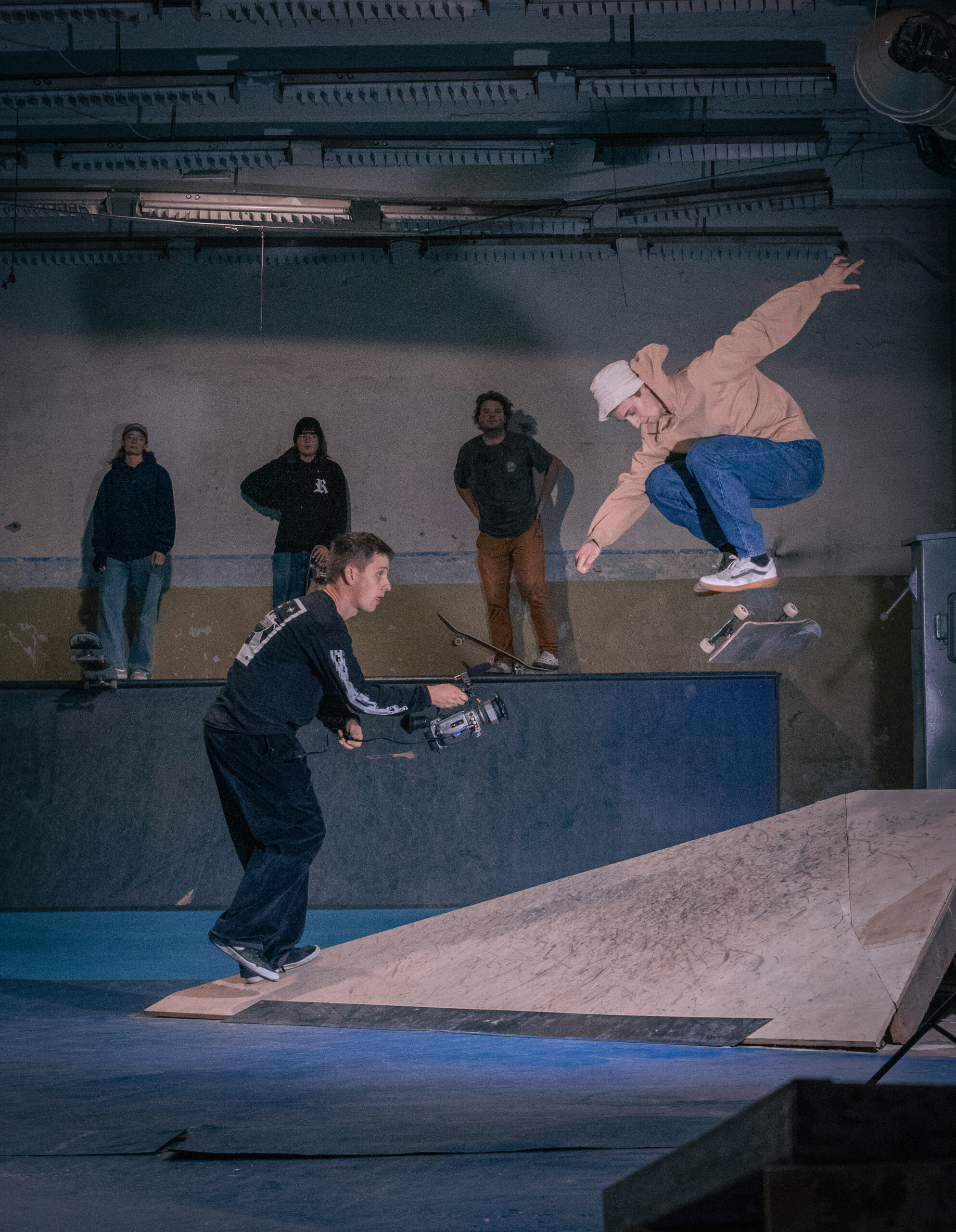 For the most part Latvian skate scene is usually bummed when indoor season rolls in. But now, with the announcement of the brand new indoor skatepark Isolator, that couldn't be further from the truth. This magical, gritty, diy, Chernobyl-esque wonderland has a lot of things going for it when compared to other indoor parks in Riga. Scooters, rollerblades and any other wheeled devices that aren't a skateboard, will not be able to step foot in this place. Also this is the only indoor skatepark in Riga where skaters will be able to enjoy concrete flat. Finally! Skating inside won't feel like sliding around on an ice skating rink. The obstacles in Isolator are no joke too. Steep bank hips, gnarly quarters… But don't take our word for it. Have a look for yourself our latest video ''Vans Baltic Weekend''. Or in Rudik's latest instagram post… But that is not where the surprises end because on the 19th of November, Isolator will be hosting its very first event called Isolator Madness. Be sure to follow their instagram page for any updates regarding that.
New Intern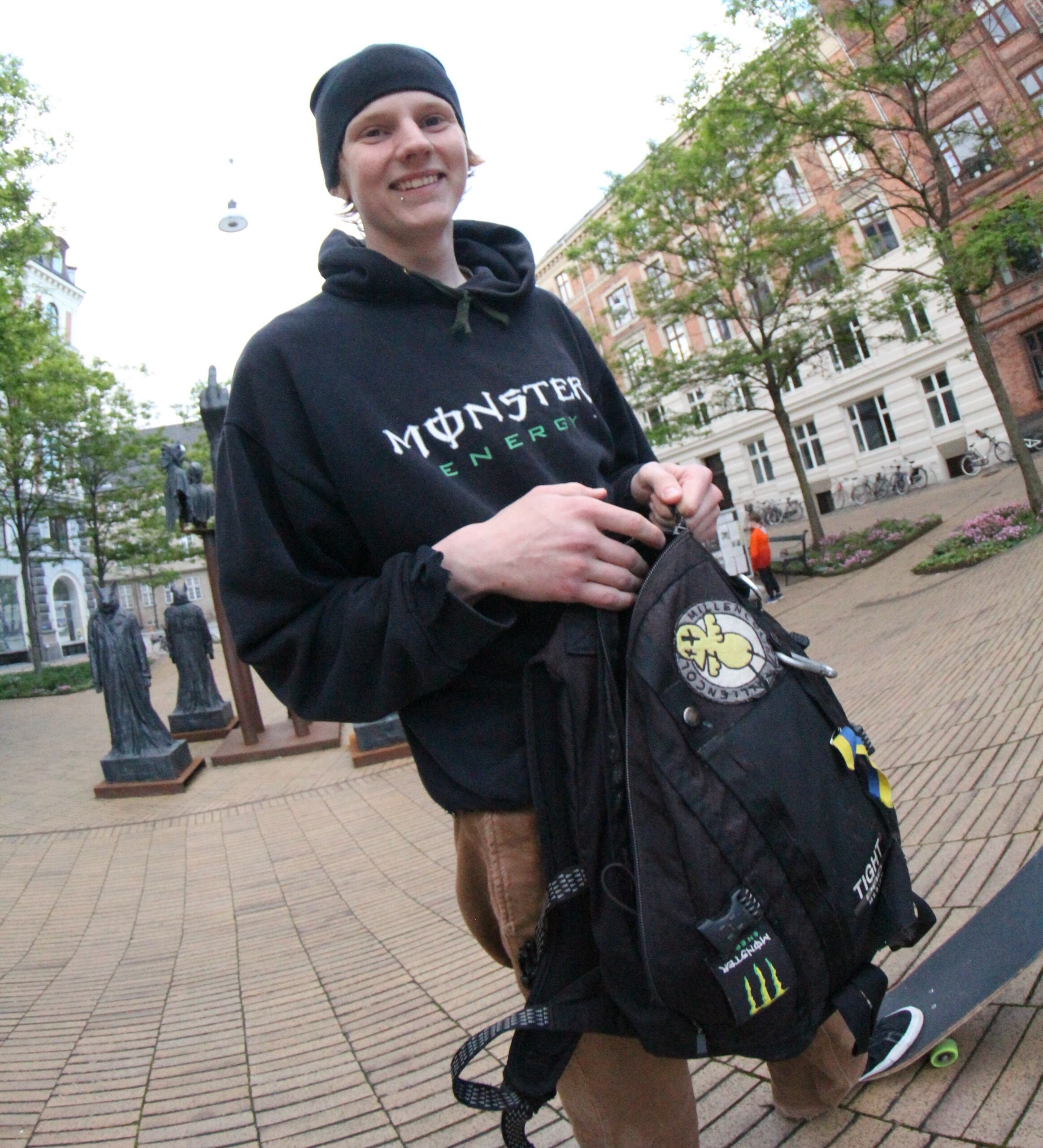 RajonTV staff got bigger in October. Edijs Plume of Barspin and Tikari fame joined our ranks. His first job was to translate Linda's summer memoir, make an insta edit of his skating, and write a paragraph about Isolator for the link section. As you might have noticed Edijs been killing it so far.
Halloween parties
Latvian were not participating in Halloween this year, but our Baltic collogues had some dress-up parties. Krulli indoor in Tallinn hosted an event called Boogieland Massacre and AJE skatepark in Klaipeda had a spooky session as well.
Meme page admin, anyone?
View this post on Instagram
One of the most effective ways to share ideas and beliefs nowadays are, surprisingly, memes. They are easy to consume. They deliver the point quickly. And they are usually funny which makes the point come across and stick better. Latvian skater meme page that appeared in October on instagram gained quick attention from the community. The meme page is smart. It is not only a mash-up of random jokes, it is also a grail of some insider knowledge; something everyone could enjoy. The page manages to connect both old videos, new videos, old generations and young generations. There are memes about Edijs Aizstrauts, Ernijs and Iso in one post. Then there's an Avantis poster in the next post? Then there's a Niks Kolosovskis appreciation post. All of this is really great, but it leaves us wondering: who could be running such an account? How could one person connect past, present and future of Latvian skateboarding all at once? Or maybe it is not a person at all. The version we have for the admin identity might seem a bit far-fetched but hear us out. It is not a secret that tech giants want us to spend more time on phones, so they come up with hidden ways to achieve this. Developing a content generating AI that sneaks into small groups within subcultures to make tailored and addictive content just might be tech giants' next step. The Latvian skater meme page is run by such a robot. An AI system. It has analyzed all the data we have as a collective skate scene produced: video, photos, comments, captions. It has tracked our locations, habits and tastes.  (Taking into account the size of our scene it probably did it in mere seconds, and perhaps still continues to do so). It can listen to our discussions at spots and read out DMs. As it gathered all of the data it started to generate images and messages that the majority would enjoy. Hence, it is able to bridge  generations and accurately display the current mood of the skate community. But how far will it go? One thing for certain, no one is safe, so watch what you say and do. 
See you in indoors! Peace! 
P.S. We've been doing this for a while, heh? Check out October links from 2021/ 2020/ 2017 / 2018