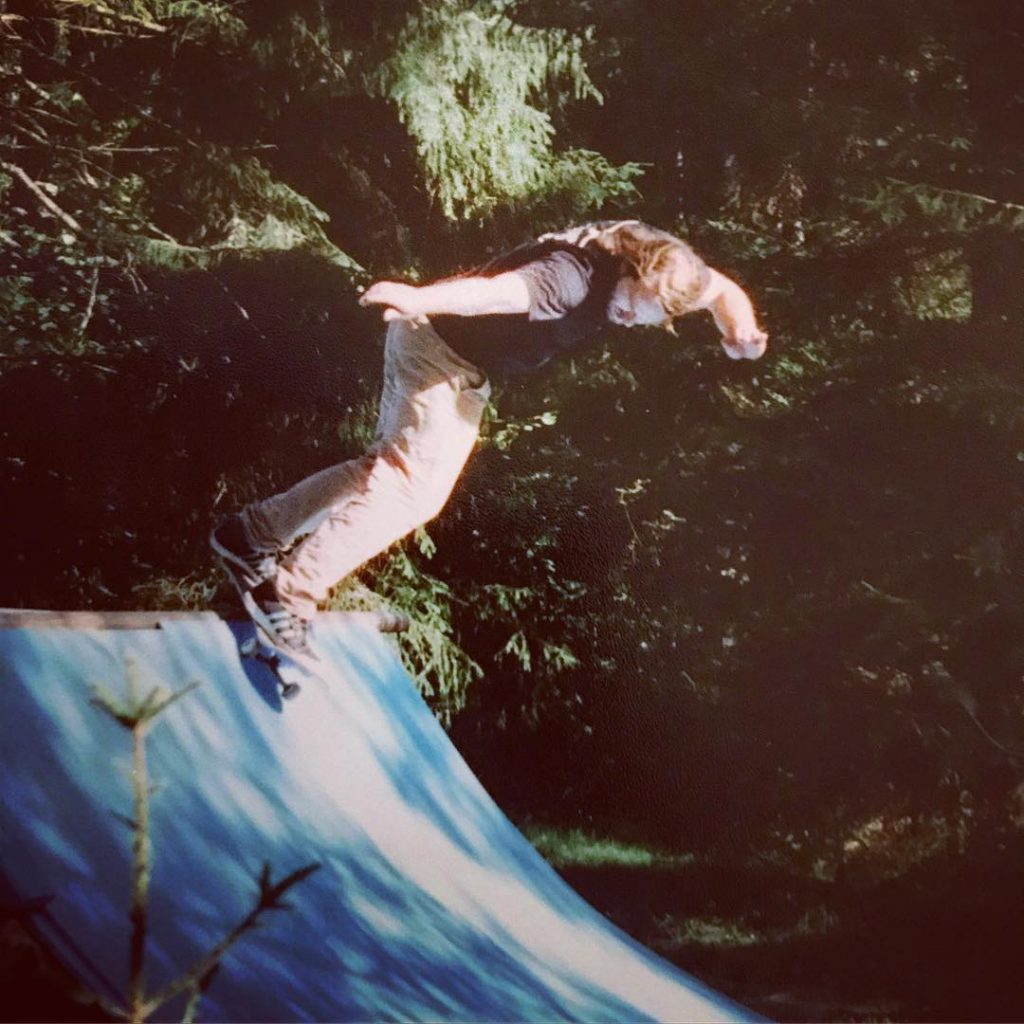 Here is a photo of Marcis Ruiķis, Riga skate scene OG, doing a bs smith on a miniramp that he and his friends built somewhere in the woods of Latvia. This miniramp, a blue double-sided wave with a rusty unwaxed pipe serving as  coping, is a manifest to friendship, good times and some more good times. After selflessly building it for a few weekends, Marcis finally went there for a session. He was going there with a mission: to skate and destroy his own creation. And he did (as shown on the photo). Although he probably didn't grind much, the mission was accomplished and this, what must have been a fun session, will vaguely remain in his memory for the rest of his life.
In other important news: 
Fully Ghetto Gang released a teaser for their new up coming video, which premieres in Vilnius in November titled: "A needle in the Heist". We asked Domantas Antanavicius, the man behind the video, to tell a few words about the project.
"A needle in the Heist" is Fullyghetto's third movie. This year it was a bit hard to film of the changes and injuries that we had! We came trough though! We filmed for a about 5 months from spring till autumn. This time we improved our filming and viseo editing so you can expect more flow in the video itself. All in all it is always fun and exiting to film and shred the streets, so like every year we are always stoked to present something new to the crowd."
The guys are also planning to show their film in Riga, info on the event coming soon.
The winter season is coming soon, and to remind you of what awaits here is 3 minute video of Deda skating at G-Tiim park. It is not October but we just saw it in October for the first time.
October is also special for having Halloween, which was taken siriously by Tikari boys as they made a dress-up halloween video. The video is filmed by Roberts Krums aka @mobilafilms and is basicaly an excuse for Graņa to wear his money suit again 🙂
Arturs Bogdanovičs started a website called mrboga.com where he plans to posts his photography and share other projects. As well as his skate bag SUMKA updates.
Saldus Saldie crew member Kaspars Polis had a short clip of him skating in Saldus during summer.
Here is a video of some skate kids I met at the skateapark the other day. They call themselves "Upperground skateboarding". I don't know if you can watch it as the video is in some weird social network. Anyway, dope.
Watch Liepaja homies skate in Liepaja.  Rad!
The latest Trank BOYZ episode has a brutal spoiler of one of Rajon's clips that we stacked some time ago and were keeping for the next big edit. Thank you very much TRANK boyz!
We would like to end this October links post with another bs smith photo by Andres. This time it is a young skater from Estonia – Allan Raudsepp. A different generation skater doing the same timeless trick as the OG Marcis. Some things stay the same and others vaguely remain in our memory for the rest of our lifes.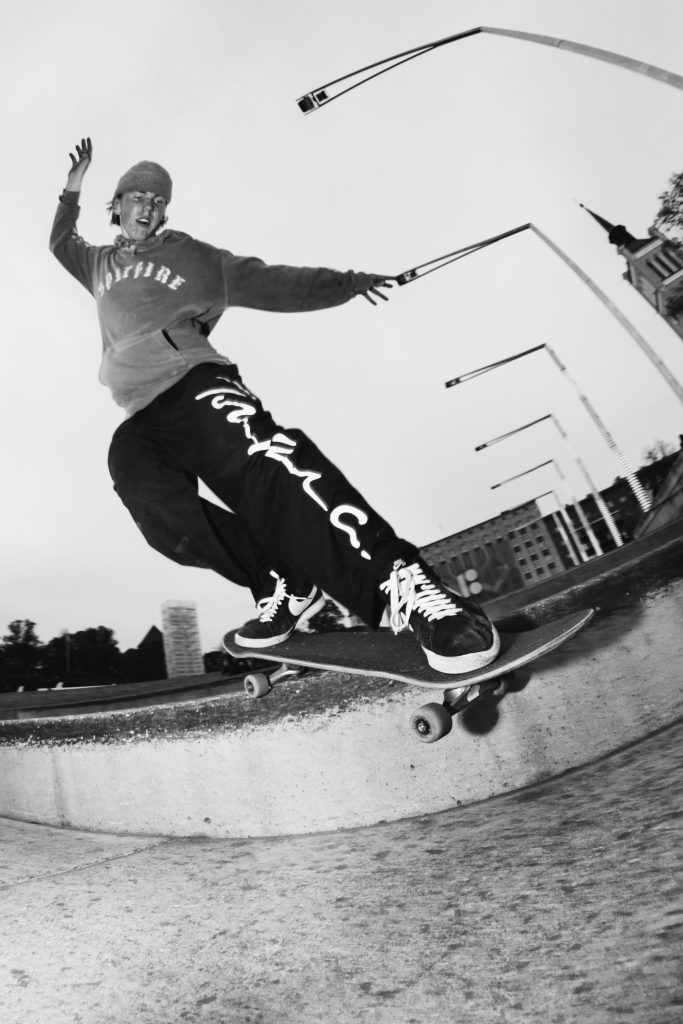 Whatever that means.
There is a plan to post some new games of skate next week. Not so many left in the first round which is great. So stay tuned.