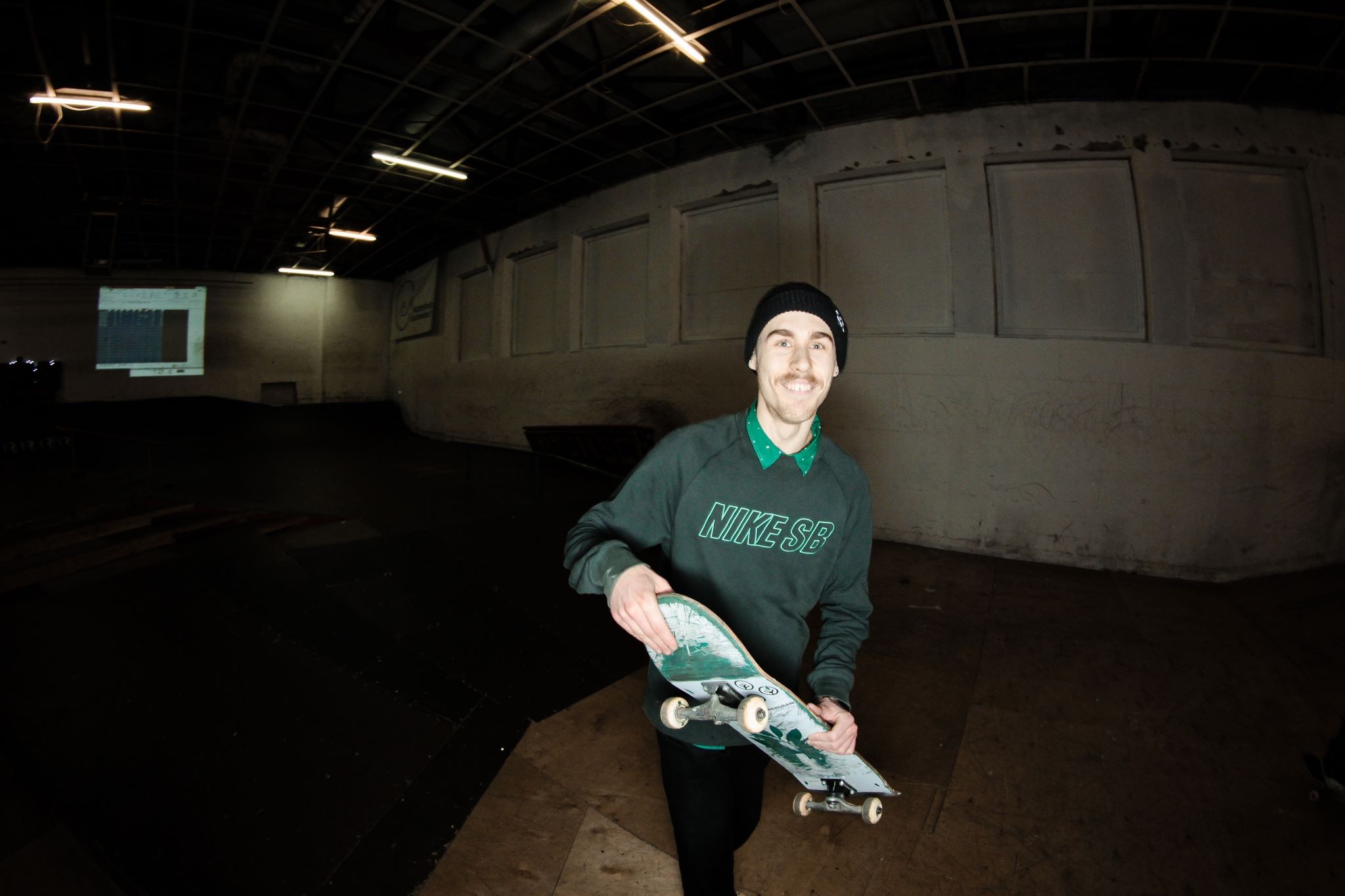 Arturs Bogdanovičs is a powerfull skateboarder with heelflip variations that will make your face melt! Eyes bleed too.
How old are you and where are you from?
I am 20 years old and I come from Iecava, Latvia
Sponsors?
Nike SB, HBD griptape, Boards.lv skateshop
How long have you been skating on a skateboard in your life for?
Skating for 10 years.
Who kills it in the Baltics?
Baltic guys kill it in Baltics
How did the filming for R.USH HOUR go?
It was exhausting, but it went better than I planned
What do you like to skate the most at G-tiim skatepark?
Technical obsticles
NEXT WEEK WE HAVE TIKARI SKATERS – MEELIS ERM AND KRISTOFERS OZOLS
R.USH HOUR is supported by Converse, Tikari Skateshop and Clockwise Skateshop; as well as Straight Forward Skateboards and KATLOOG.
The project is inspired by Maksim Kalanep's Salaspils Battle back from 2009 (a must watch for those who doesn't know) and Clockwise Skateshop's BALTIC TAPE from 2015. So it is kind of a tradition in Latvian Skateboarding to make such contests.