In the early 2000s Riga was not as skate friendly as it is today. Local skaters had to take advantage of any spots they could find. Skateboarder Mārcis Ruiķis had a paved parking space next to his house which seemed like a great place to built a skatepark. He got together with his friends and they started working.
First came the grind box. Then some banks and a funbox. More people took notice and contributed to the park. Soon it became the biggest skateparks in Riga and a central point for the skate scene.  Even commercial contests were held there attracting massive crowds of people.
Now 20 years later, Mārcis decided to bring back life to Uzvaras skatepark. He applied for a Riga development project funding with a n idea to build a bowl there. Vote for the project via link bellow.
https://balso.riga.lv/projekti/agenskalna-betona-baseina-skeitparks-daleja-istenosana
p.s. Uzvaras skateparks had an official version a bit later. City place some concrete obstacles. Same style as the Ventspils skatepark.  Marics recalls that all copings got stolen by the local bums.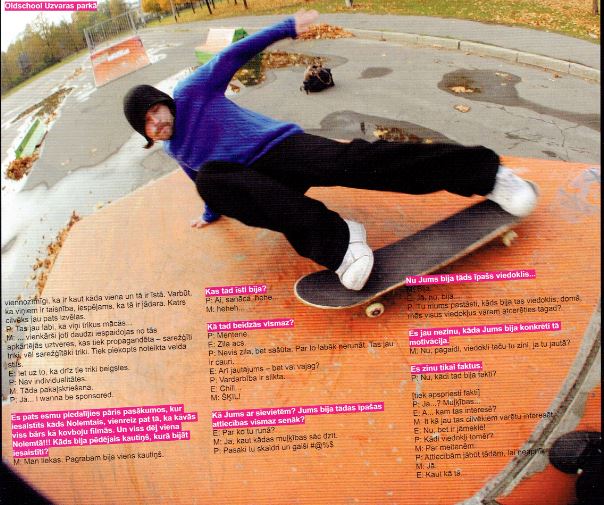 Check our previous documentary about SKATETV