SKATEBOARDING IS THE BEST THING ON EARTH
and our mission is to represent skateboarding as best as we can, and, most importantly, unite skate scenes in our region.
RAJONTV is an independent skateboard media website based in Latvia, Riga. Our main focus is to cover and push skateboarding in the Baltic states. We make videos, articles and events. And, above all,  we skate, have fun and occasionally land some tricks. If you are into skateboarding, then you are at home!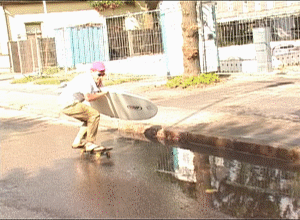 If you have any suggestions, want to contribute or just traveling through and want connect with the local skate scene, feel free to send us a note rajontv.info@gmail.com
or DM on instagram
RAJONTV in OTHER MEDIA: 
CHEFF FAMILY – INTERVIEW (ENG)
LIVE SKATEBOARD MEDIA – OASIS ARTICLE (ENG)
SKATEISM – VISS SAFE (ENG)
RADIO NABA – INTERVIEW (LV)
SPORTLAND/CONVERSE LATVIA – INTERVIEW (LV)