Cover photo by: Laura Sokolovska
Video is in the end of the post!
On 15th of September we held the second annual RajonTV contest called – Around the Block. The format is simple: get together and go skate around the streets. This year we had more people than last year! We didn't have a poster, we didn't have a proper plan, the police kicked us out and it started rainning. Despite all of that the event turned out great. The meeting point was Griziņkalns, we had a sheet of  plywood with us, so the first spot was an improvised euro gap up some stairs.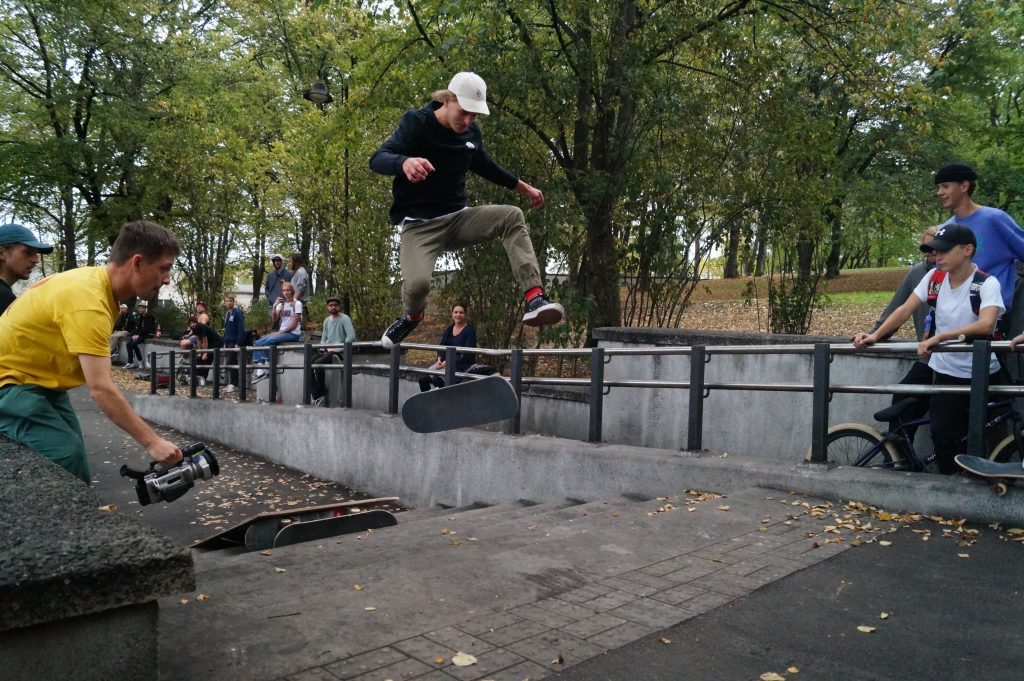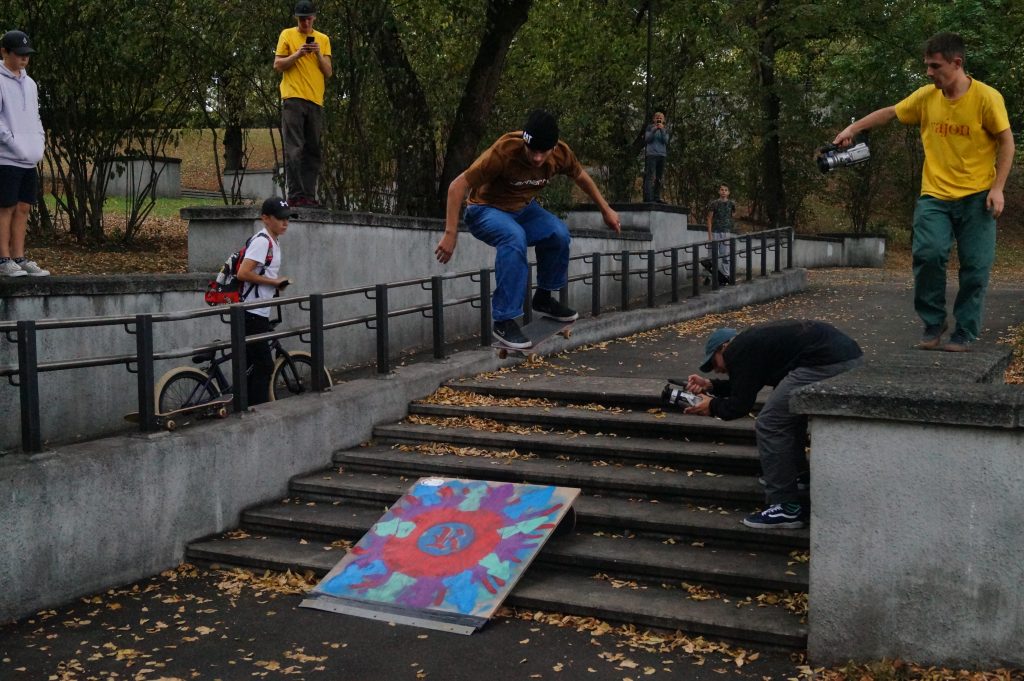 Next spot was the rail that Arturs Bahurcevs, Richi Dunkul, Lev and Spank skated back in the day.  Classic shit. This spot didn't see any action since 2010  probably. Fricis just jumped right into it, with this first try crooked grind.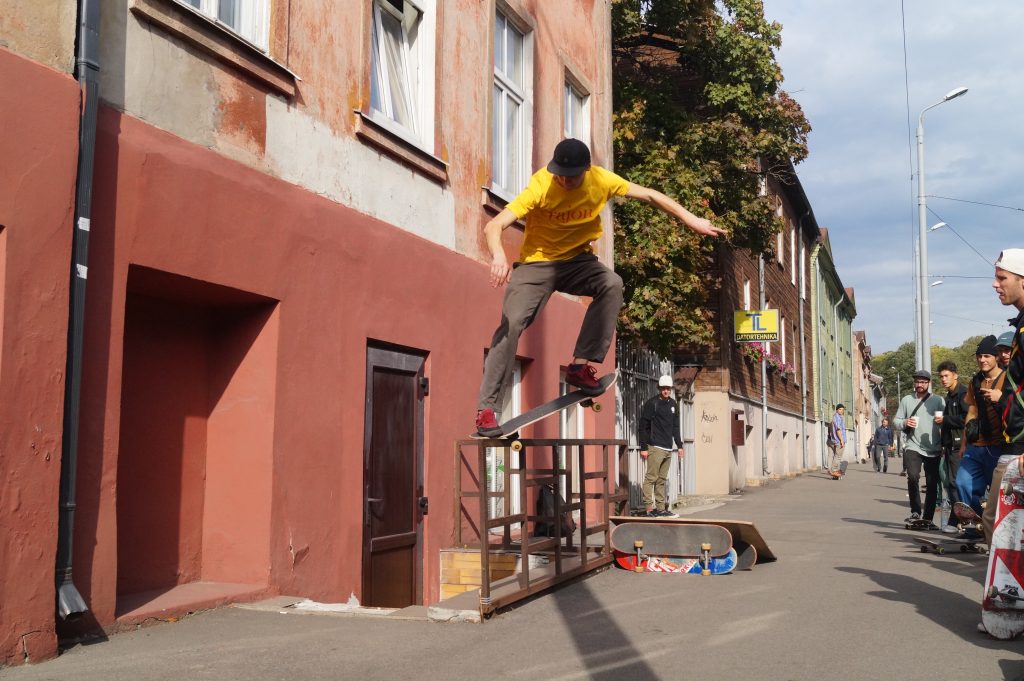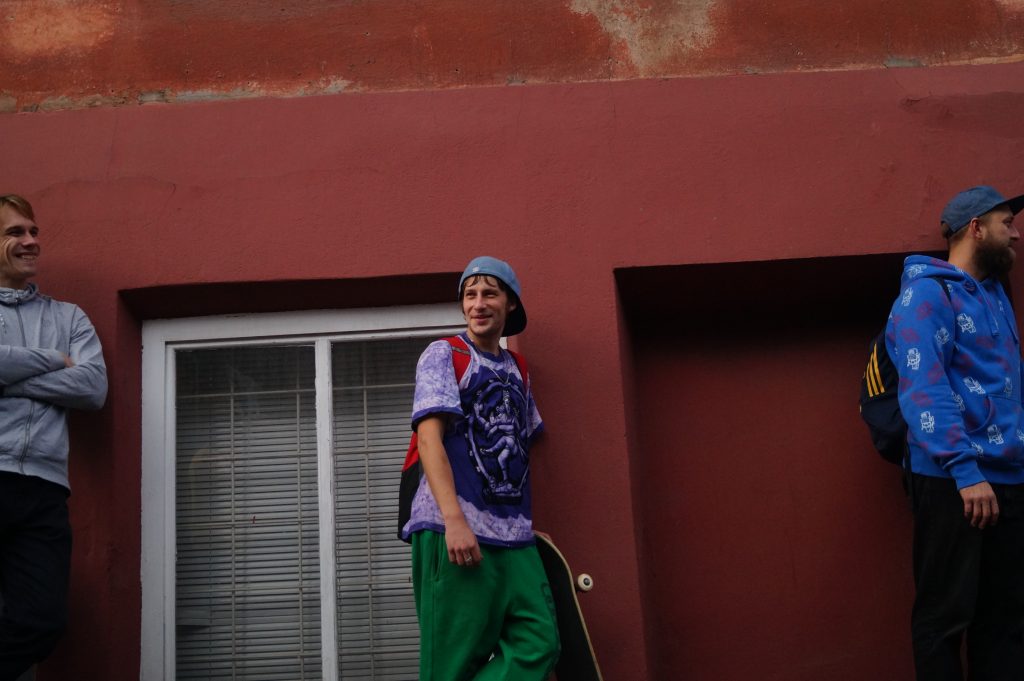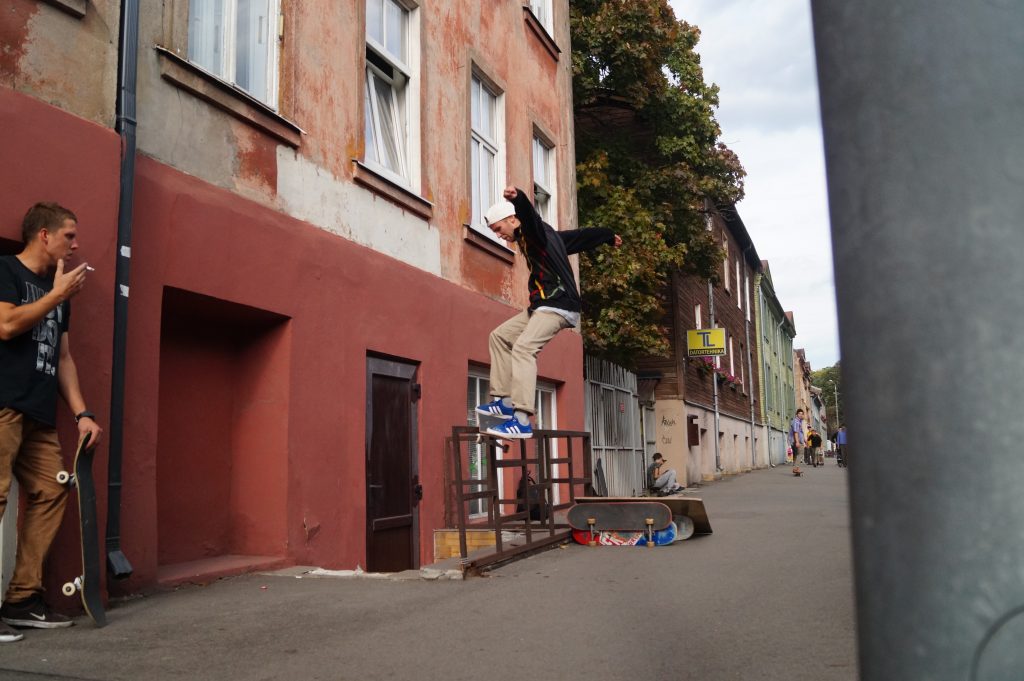 Obviously the residents were not hyped on skating, the noise attracted attention and people were looking out of their windows and yelling at us.  One of the residents came out,  it was mildly pissed off lady, but after a "friendly" gesture by Fricis, boardslide in front of her face, she was raging and it was impossible to negotiate a one-more-try deal with her. We were threatened by cops, called idiots and blah blah we moved on!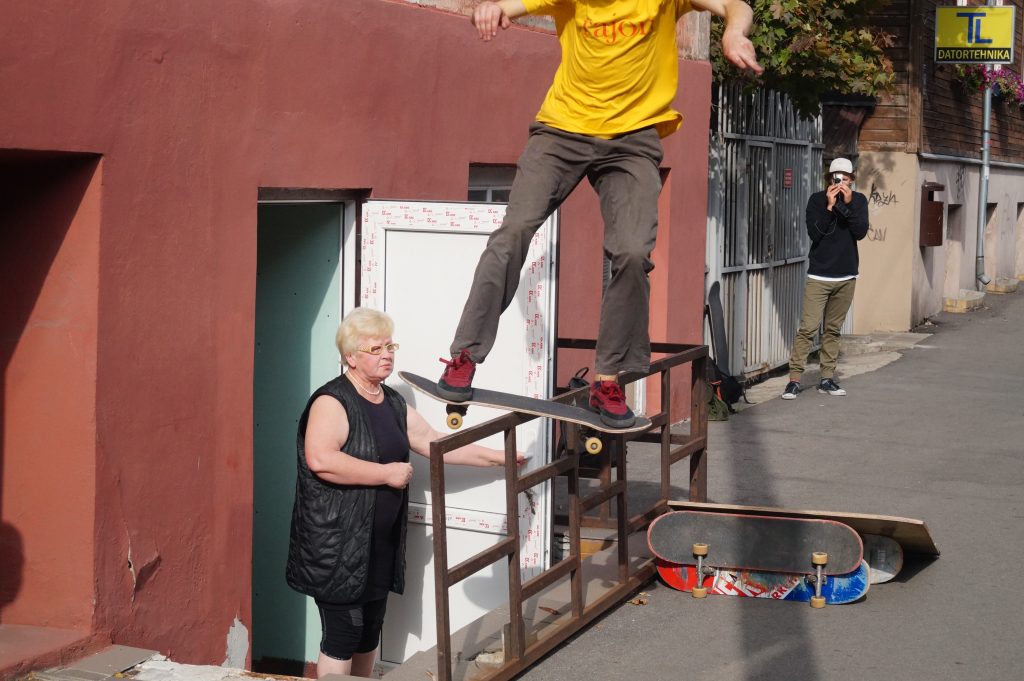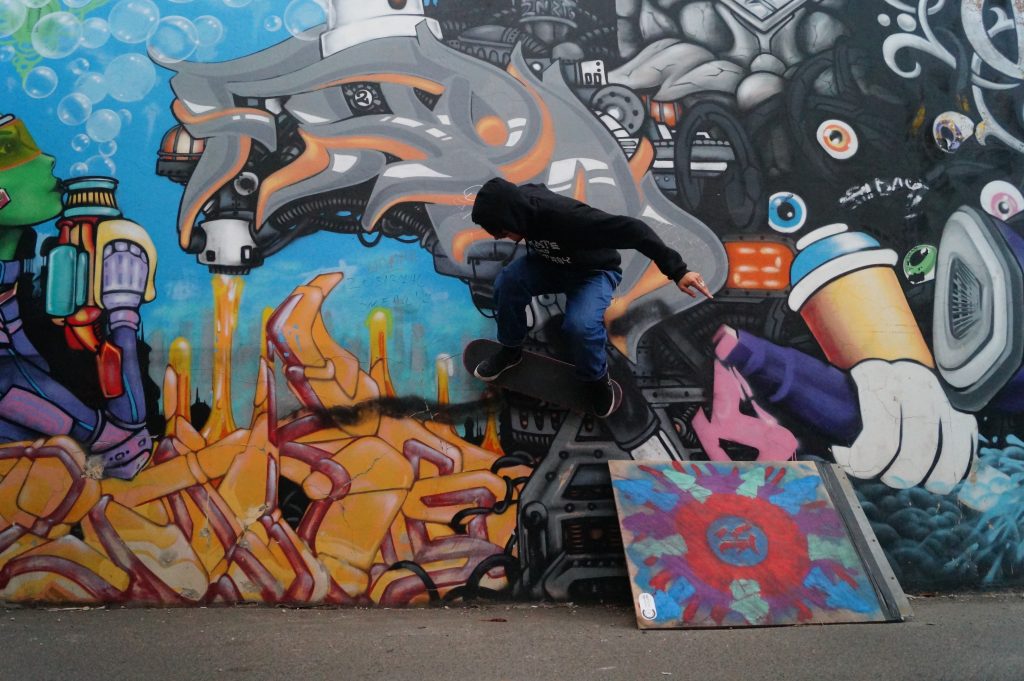 We skated to the next spot which was a surprise to everyone. The spot was brand new, brought to reality by the mastermind Fricis and with a little halp of his friends. The spot is basically three benches: you can do lines there, skate from one bench to another and so on. Usually this place is occupied by drunks and bums, so we kind of brought some diversity to it. Fricis instaled three metal edges, so benches are skateble now.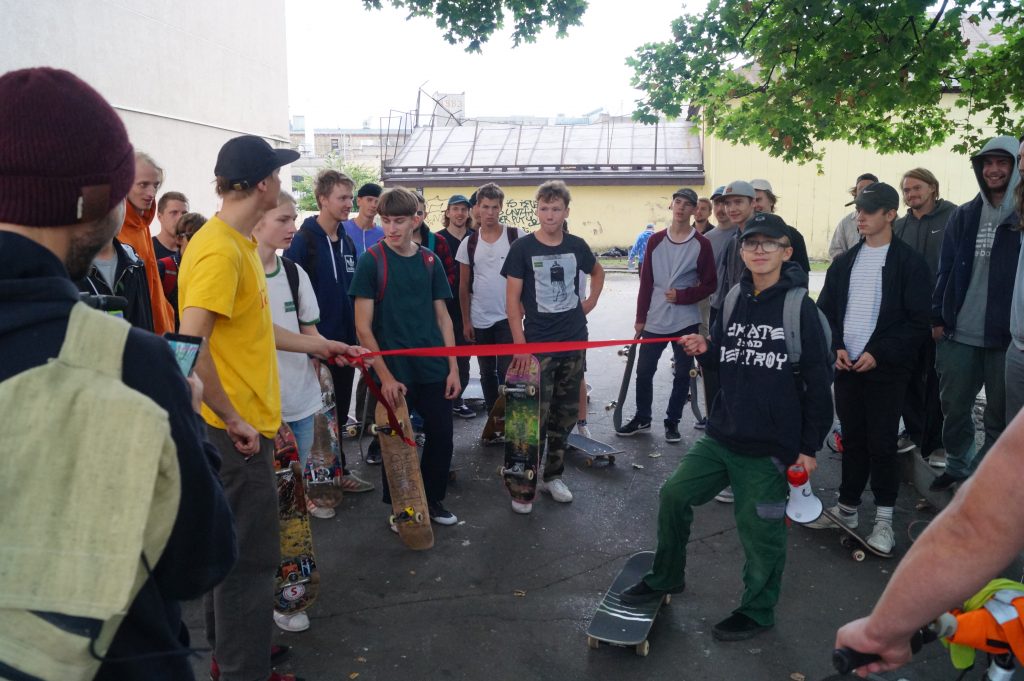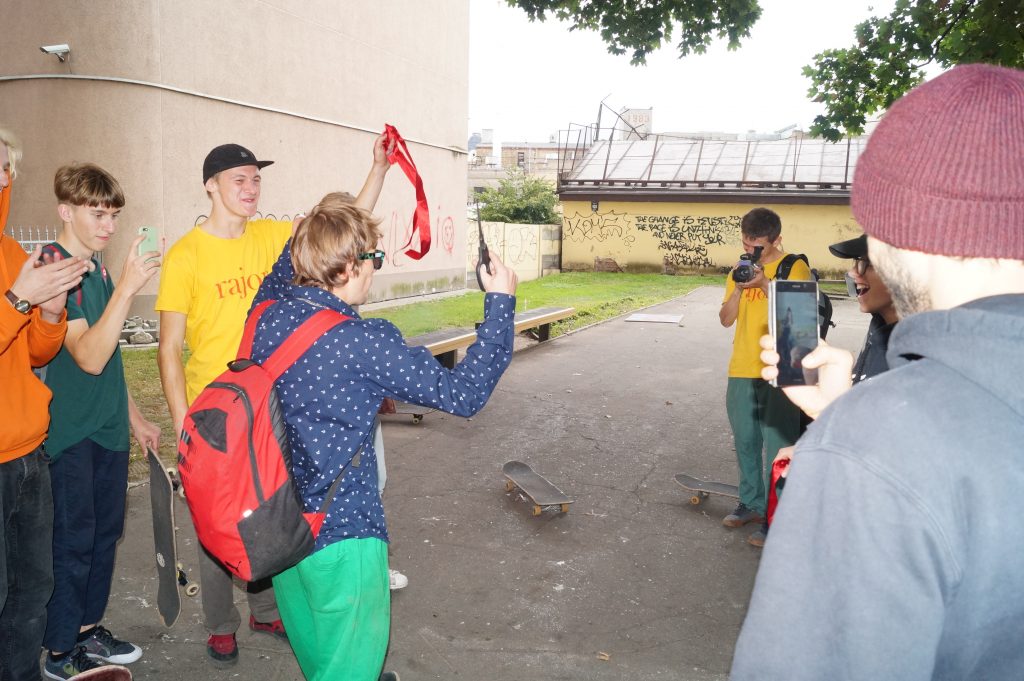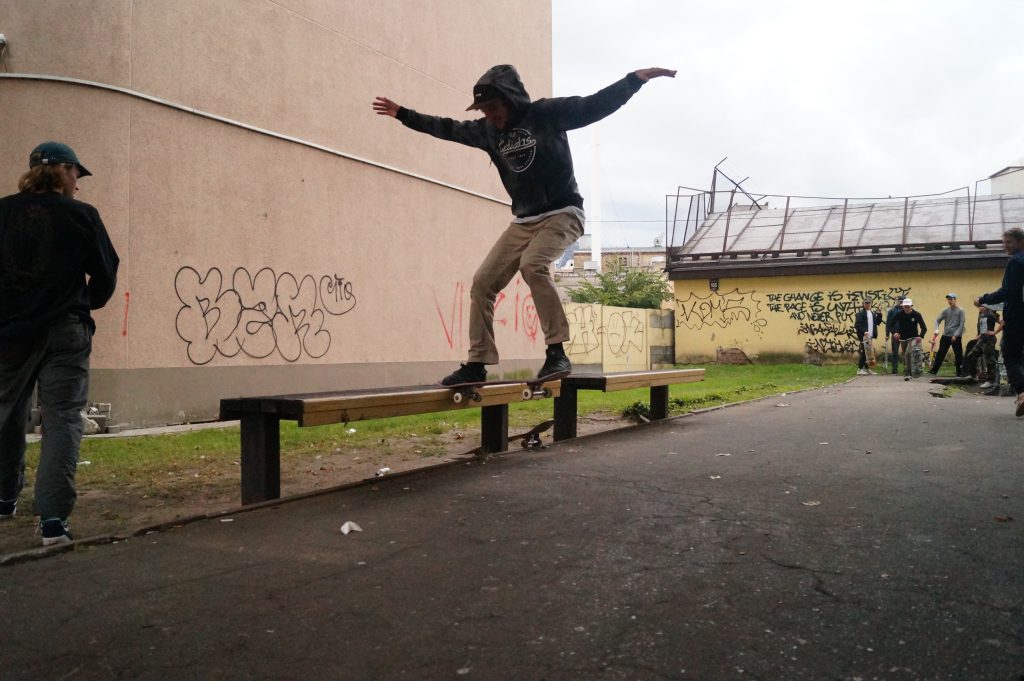 It was fun while it lasted, the karma got us! Another pissed off lady held her promise about the cops and did call them after all. Two cops arrived and politely asked us not to disturb peace and not make noise next to the loudest and busiest street in Riga. We had to move on. But the benches are still there and you can go and skate them. Send us a clip if you film something there!
The next spot we went to was the recently discovered mini Wallenberg at some school on Tomsona street.  The clouds gathered, and it was rainig a bit. We had people do some ollies and couple half-ass kickflip and heelflip attempts. No one was really feeling it. It seemed that the day was done… until Deda showed up.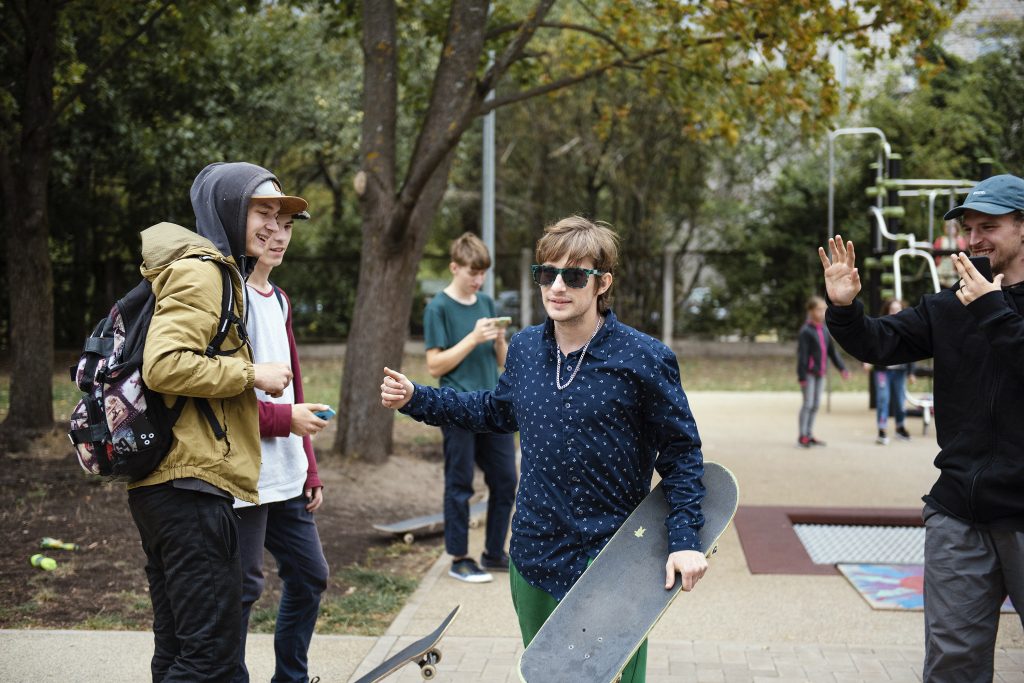 Same as last year Deda closed the event with his signature moves. Fs Shove is easier than an ollie to this dude. Deda finished skating these stairs as it was already rainig in full. Everything and everyone was wet, however the spirits were high and hype was real! Thanks to Deda! The MVP! Clockwise skate shop had a Fully Ghetto board prepared for the ripper of the day! Guess who got the board!
We finished the day at our beloved Lokal House, with a session on some funky constructions made out of left over materials from Mind Work Ramps. Again Fricis was the mastermind here.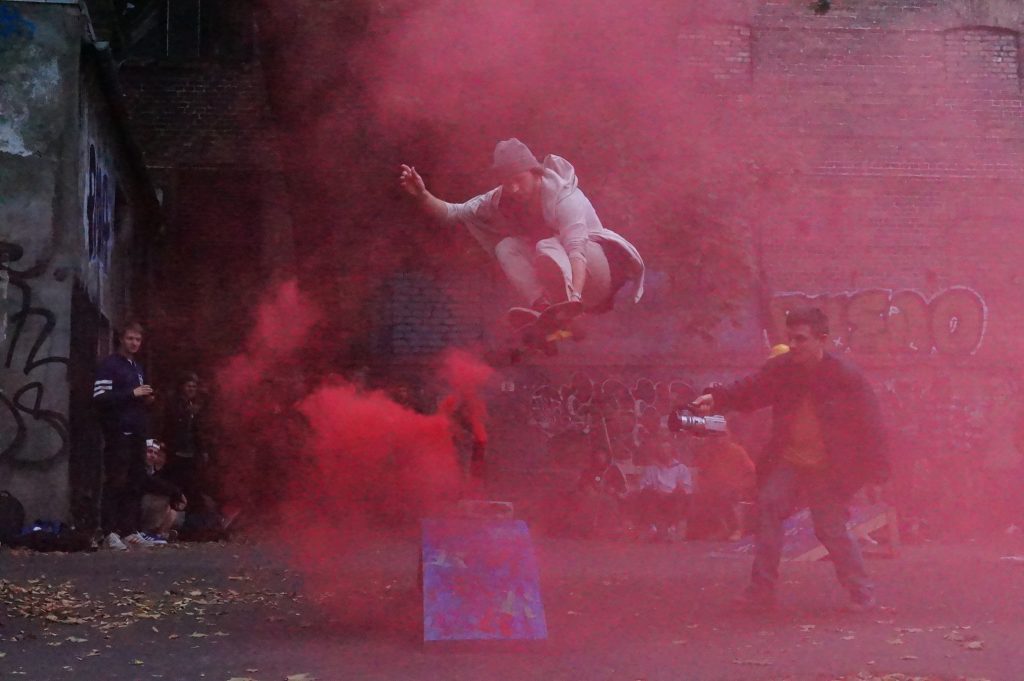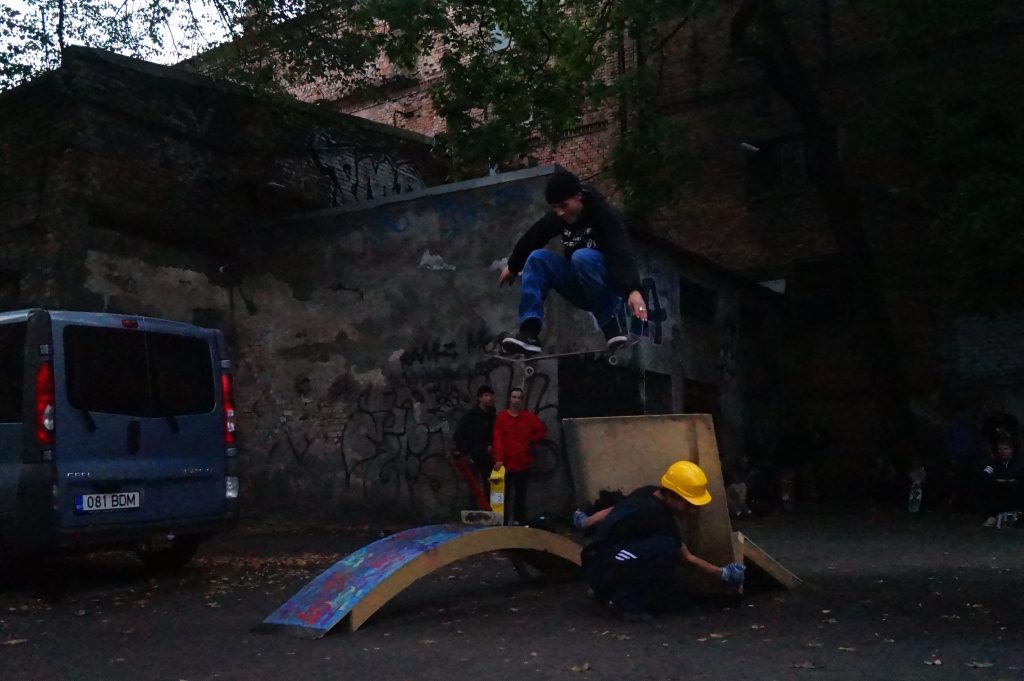 Shout out to everyone who showed up and helped us organize this event. Clockwise skateshop for giving prizes, Lokal house for allowing us skate at the parking lot, MindWorkRamps for giving us some material. We would like to thank our cool photographers Laura and Anton, as well as Patriks for beeing the host and Armands Izenkevičs!  See you all next year! And here is the video. Enjoy