For 2020 Around the Block skate meet-up we decided to leave our comfort zone and take a 40 min train ride to the city of man eating giants: Ogre. Huge shout out to our local guide Ģirts and the rest of the Ogre skate crew. Thank you for coming, everyone!  Enjoy the video and the mini write up below!  
The concept to have Around the Block outside Riga was offered by the mastermind, Fricis Štrauss. Good thing we all agreed to this because Ogre is definitely a great city for skating. There are a lot spots, they all are close to one another, and, as our experience had shown, the general public accept skaters. Although we bothered the shit out of civilians, there were no kickouts and nobody said anything. So, we used that in our full advantage.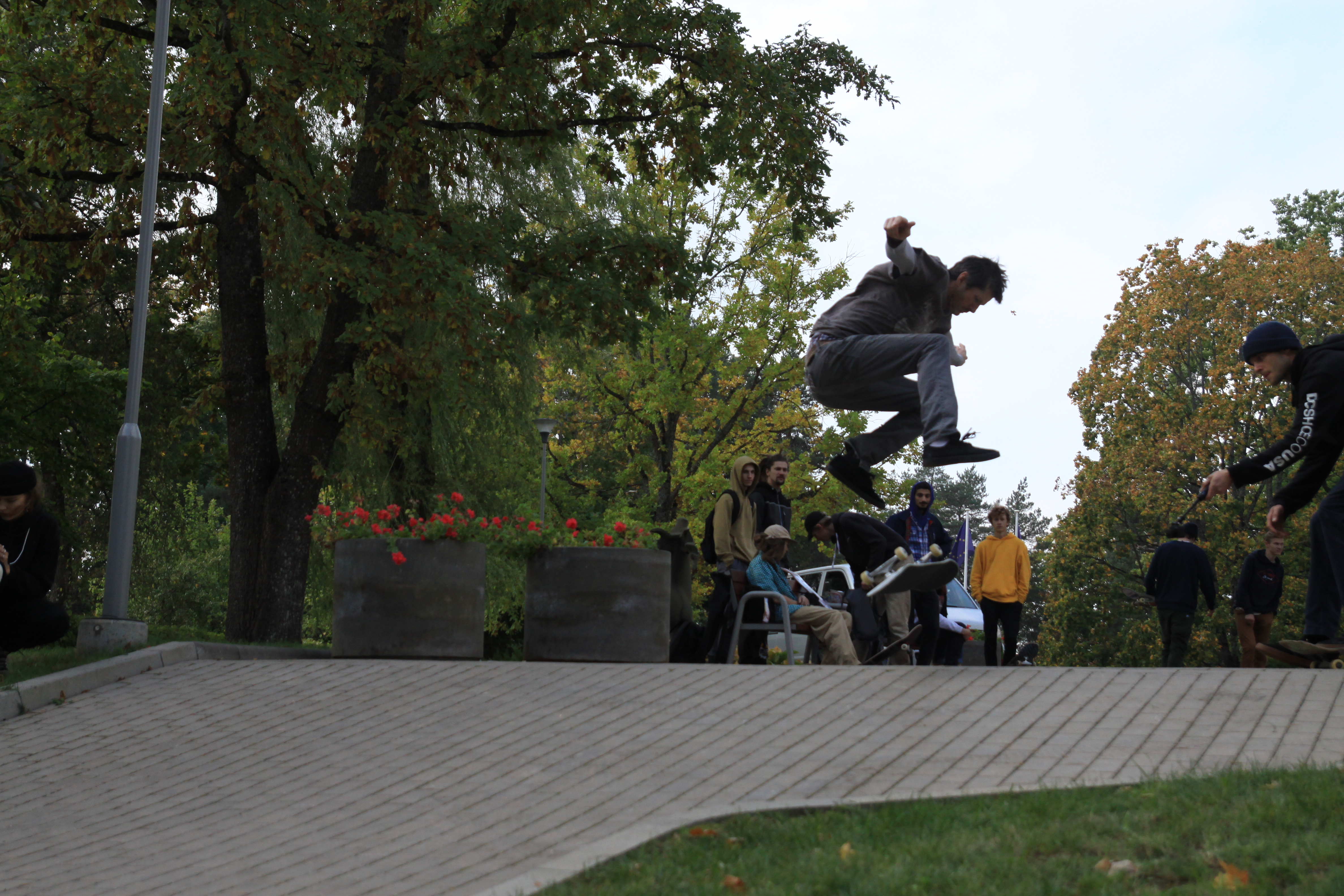 The beauty of Around The Block is that it's a natural event. There is no plan and no rush. That's probably why we got stuck at some spots a bit longer than should have. This downhill spot was fun and accessible to all. Everybody could throw a flip trick in and roll down the hill. Of course some minor slams took place here and there, but no one got too hurt.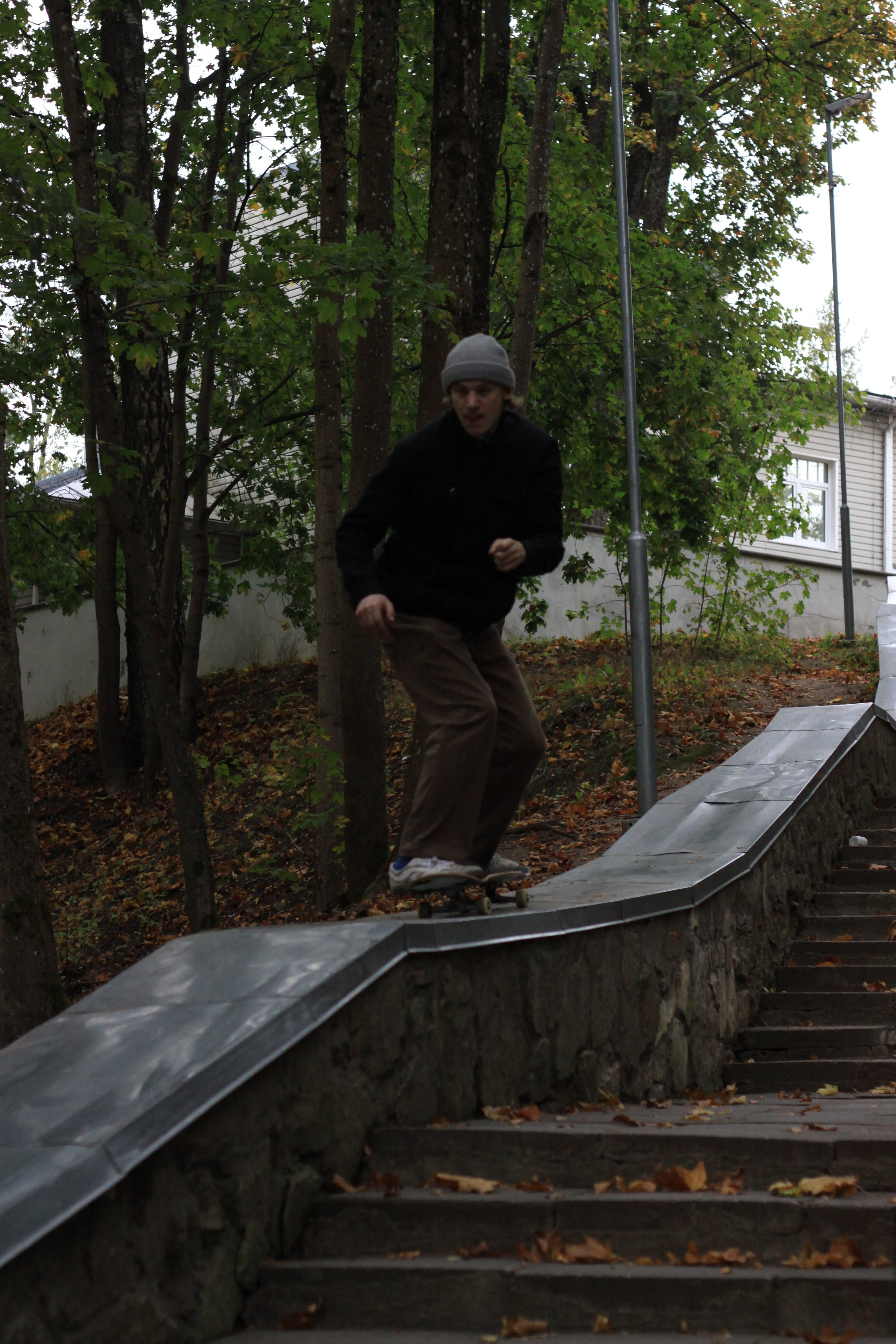 The guys skated this metal hubba a bit between spots. Fricis though of a cool way how to roll into this thing. Later we slowly got to the central plaza. The stage in the middle with some stairs was an instant hit with everybody as well as one bench.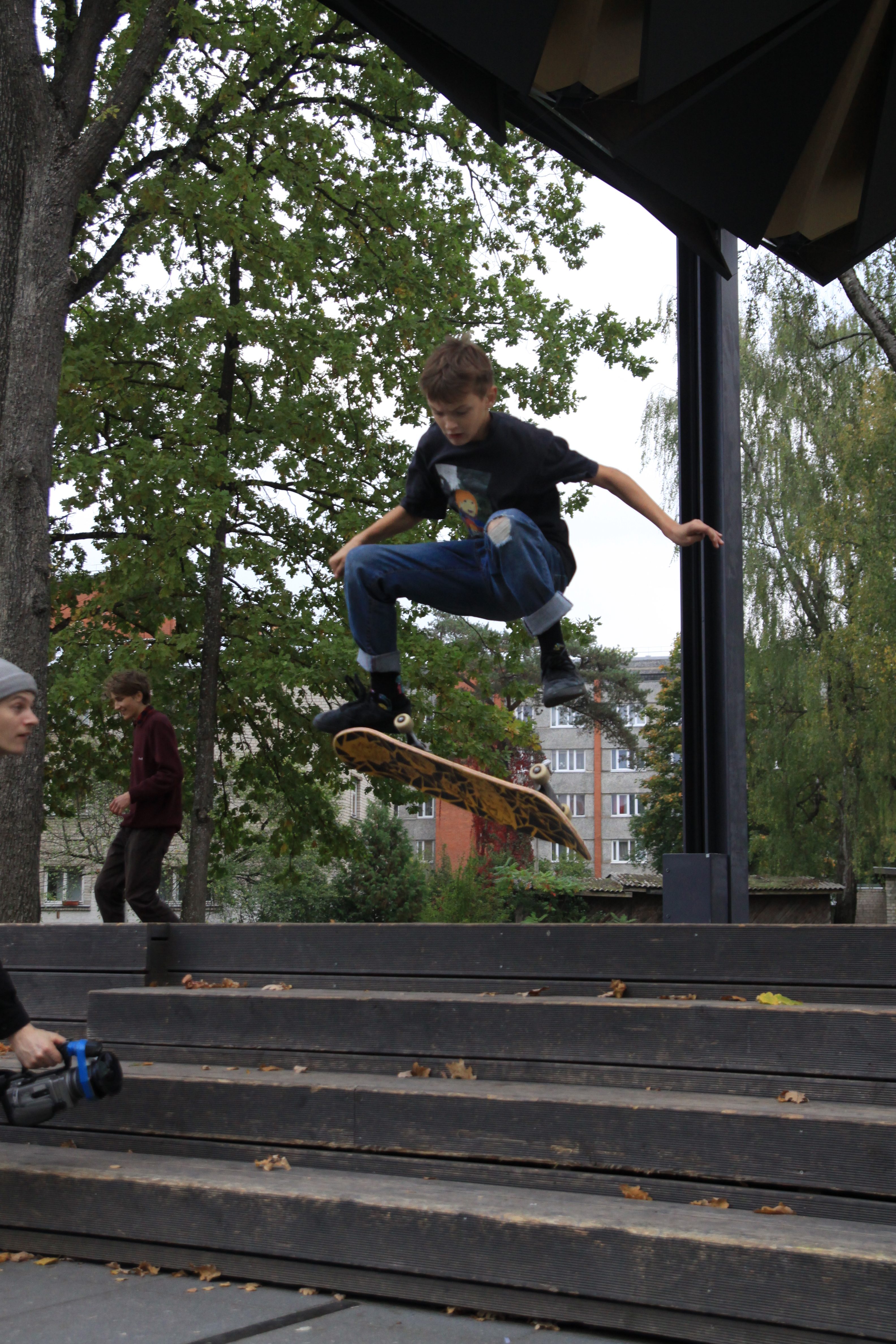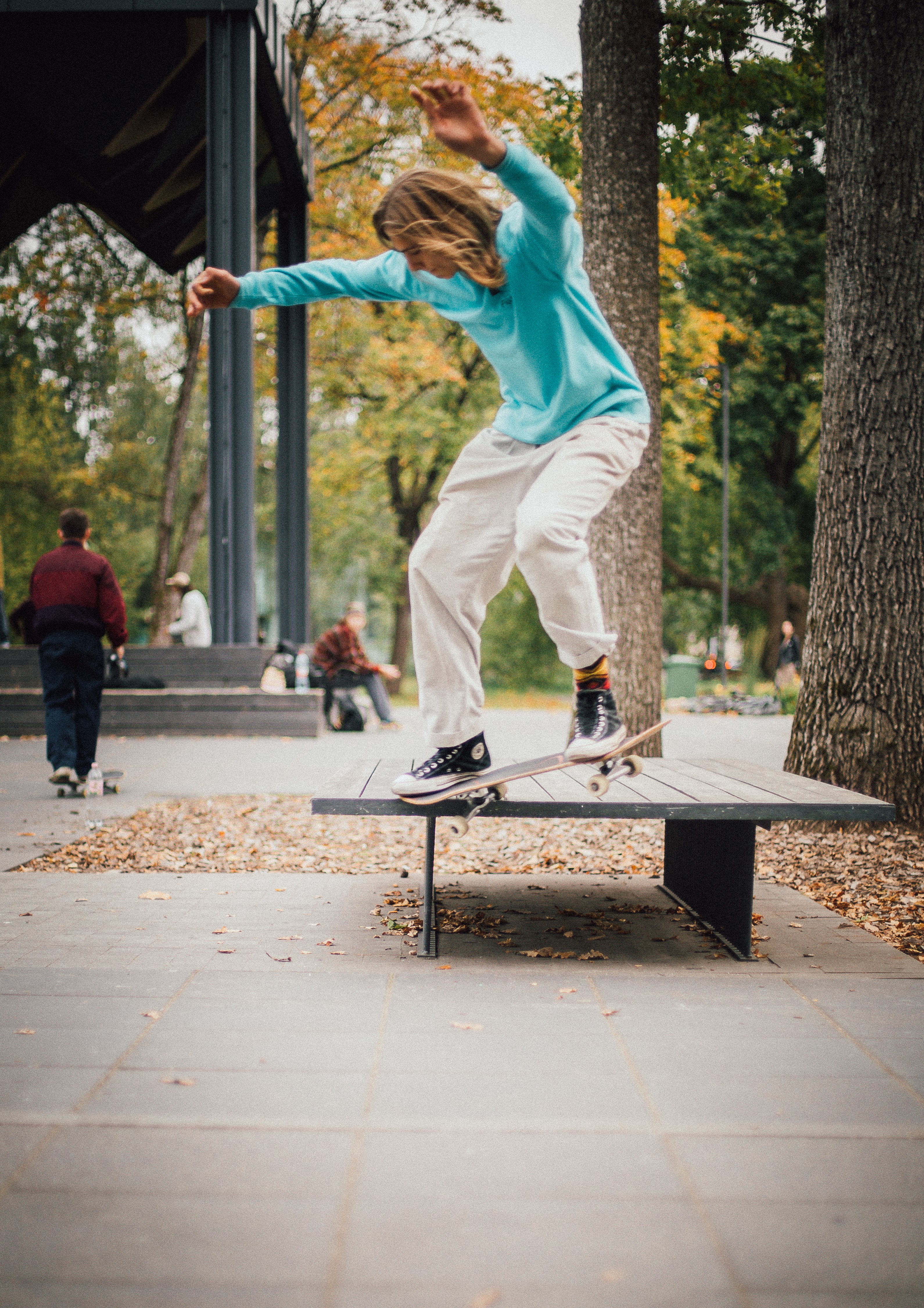 As it usually goes at Around The Block events, we close the session with some sort of a gap. Usually Dimon Deda throws either a fs shove or a heelflip, or both down the gap. We were so relaxed that day that we didn't even look for a gap. When skating one drop ledge a perfect gap found us. It was an 8 stair-sized grass gap. Deda tested the gap and the session started.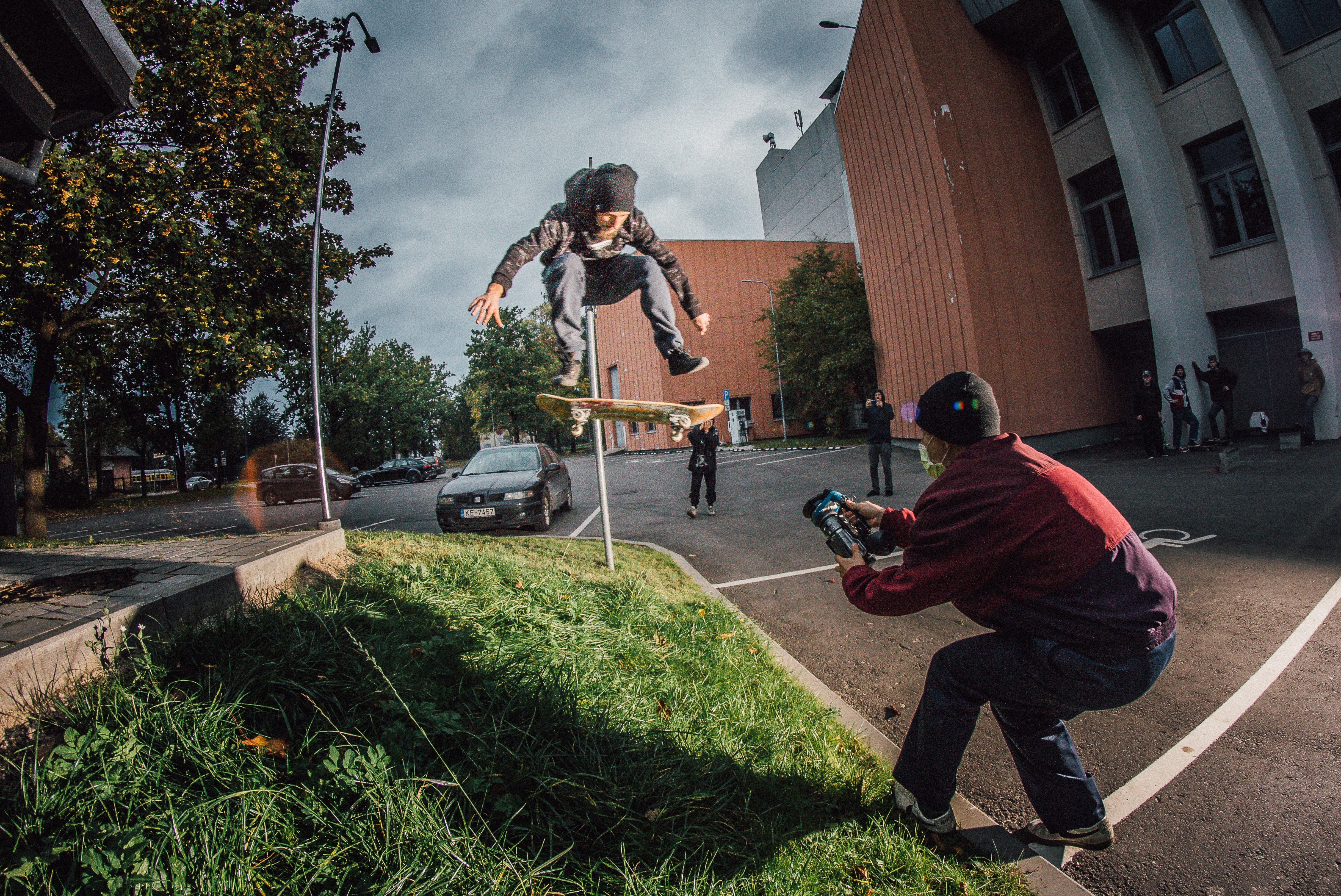 We ended the day at the outskirts of Ogre in some abandoned building where Fricis wanted to skate one oldhubba. Sounds insane, but that is exactly what happened.  That hubba appeared on the cover of Triecienspēks magazine back in the day and as far as we know hasn't been skated since. Probably it is due to the lack of hubba spots in our parts, but we are ready to take a trip to the sketchiest of places to skate one. 
It took Fricis two tires to noseslide that thing and Around The Block was over. We would like to thank everyone who showed up. It was a great day well spent and maybe in the future we need to make these more often.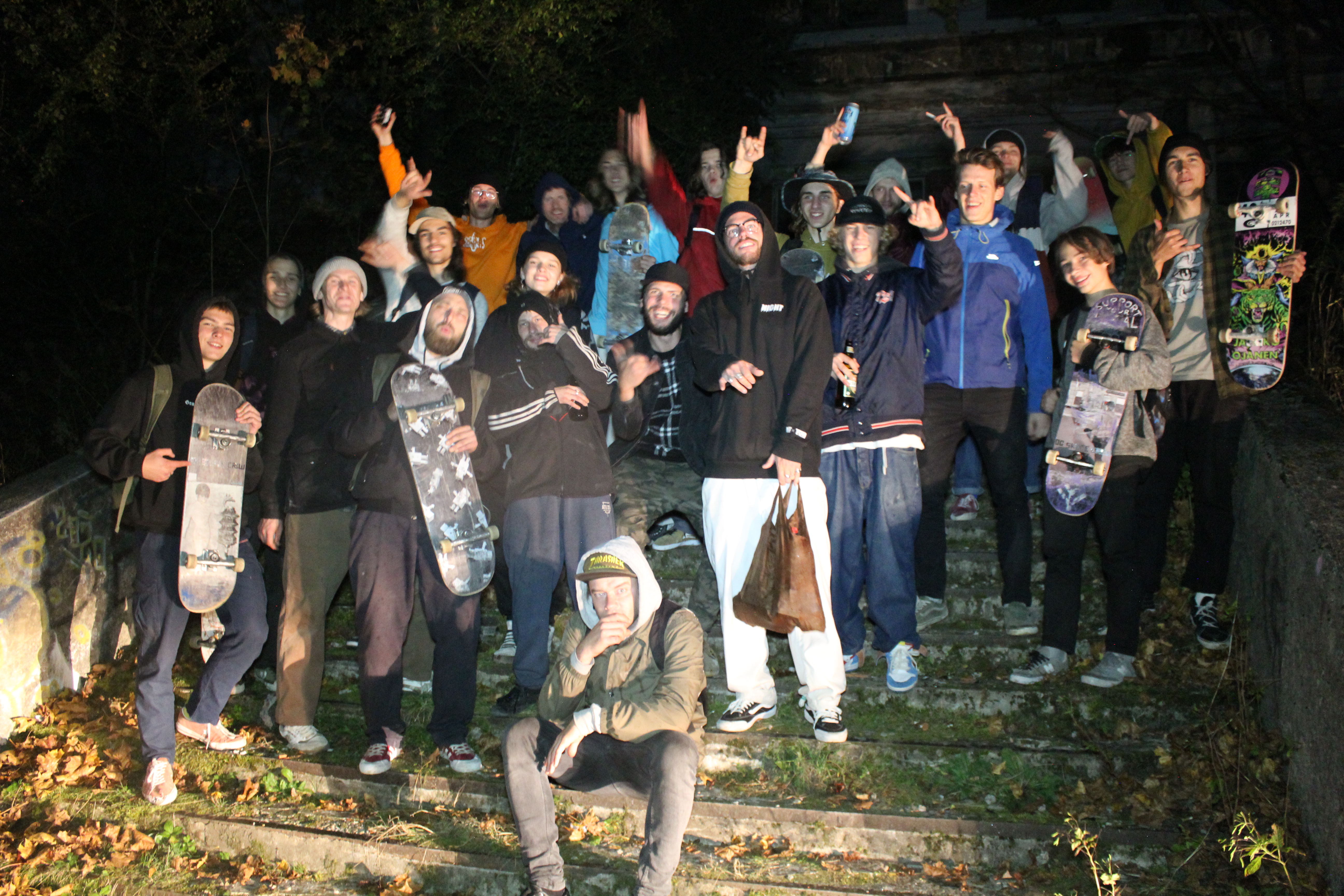 We plan to post a longer article with more photos in the next issues of HARI skate mag, so stay tuned for that. As for now, stay safe and keep it skating.
Throwback:
Around the Block 2017, 2018, 2019