If you think about how far away from the "real" skateboarding world we are, you could get a feeling that we live on a different planet or in another dimension. Nevertheless, our geographical location and lack of voice out there doesn't mean we are worse than anybody else. We are as passionate as anybody else out there and this can be felt in all the things that happen around here. It might be surprising to outsiders how much life our small Baltic scenes have. Even despite the total absence of budget and zero opportunities people around here do a bunch of cool stuff. So yeah, here is another LINKS section dedicate to document events that took place in September 2020.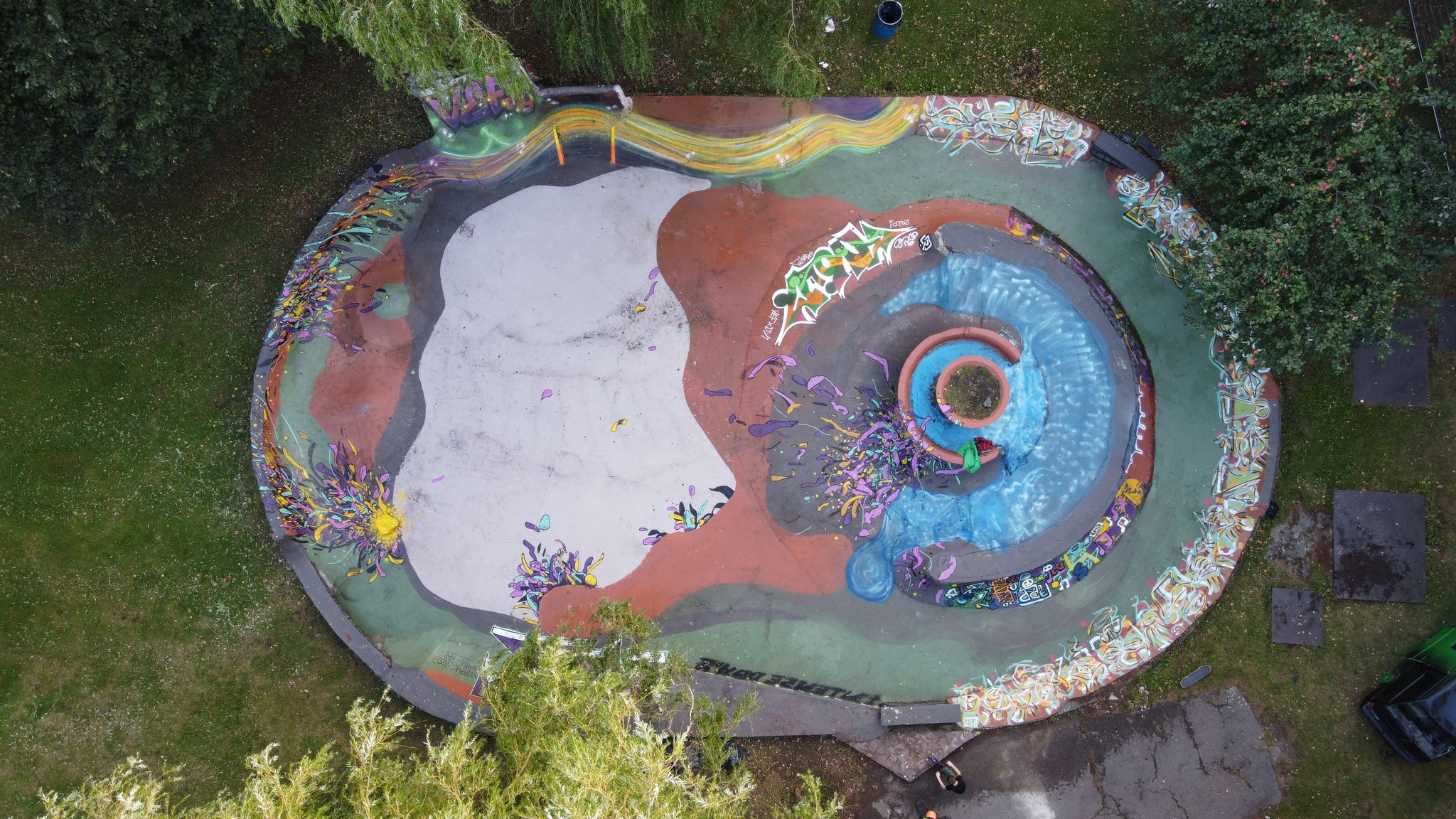 One of the highlights this month in Riga was definitely the update of VEF DIY by Fricis Štrauss and his DIY disciples. The place not only enjoys a few new spots, but also a total redecoration. Fresh colors will attract more skaters from all over and hopefully the land lords won't turn it into a parking lot. Huge shout out to Mr Štrauss.
Arturs Bogdanovičs released his photo book "Ohota na Molodostj". The book got a review over at Solo Skate Mag. You can get a copy directly from Arturs, so send him a DM and support. Mini interview with him in the works.
Meanwhile in Estonia. Young filmer Kenter Kalbri made a VX edit from a new skatepark in Elva.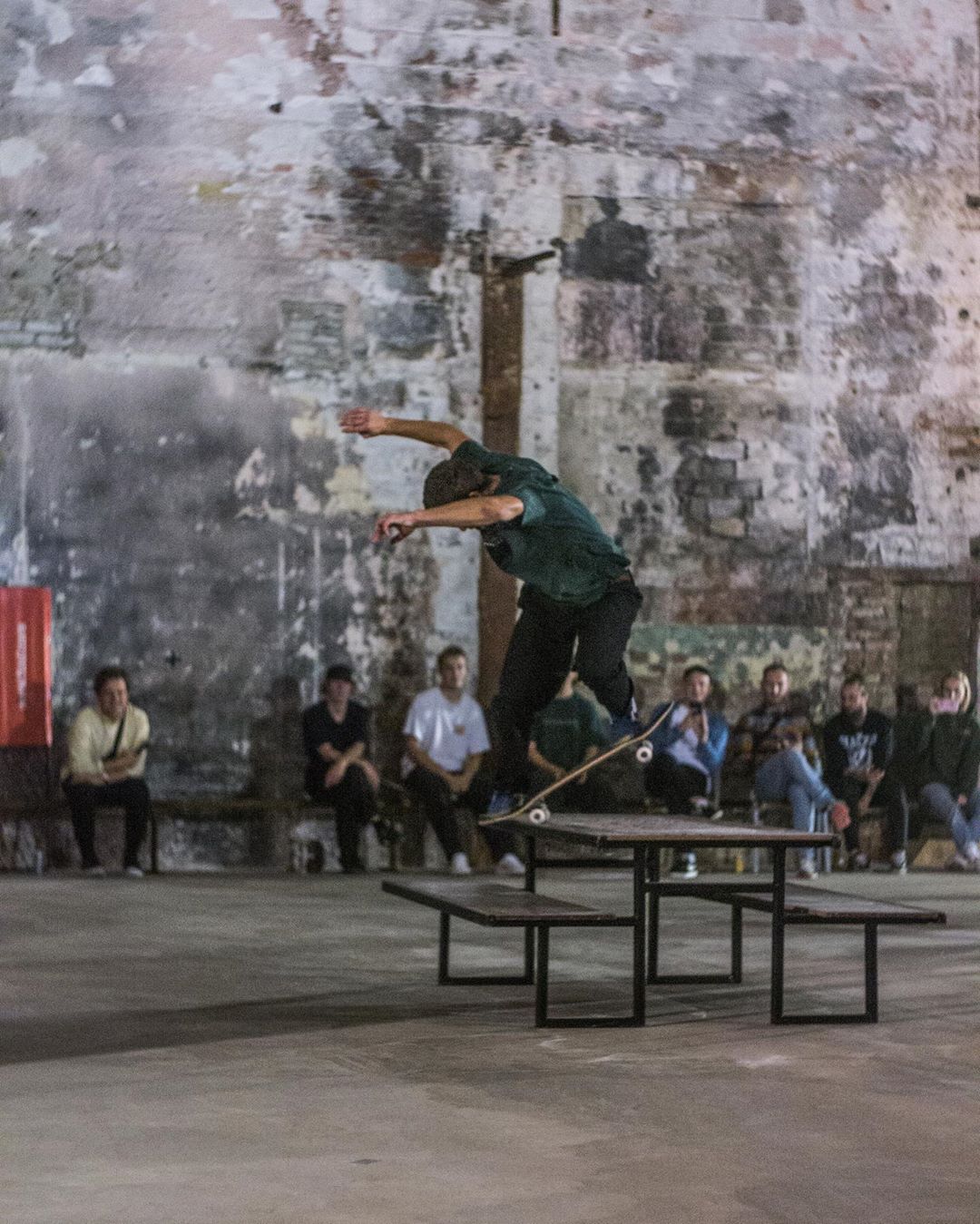 Also, in the beginning of September VLND Burger held a great event in Tallinn called Bun Skate. We didn't make it there due to potential quarantine, which in the end didn't hit. Judging by the after movie the event turned out exceptionally great. Shout out to VLND burger crew for making cool things happen.
Our friend Rainer Kaur made a small edit from notorious Loigu park. The winter season is coming. We are on the watch out for Rainer's upcoming street vid Unity.
Fully Ghetto Gang made an edit from what potentially is the smoothest slappy curb in the Baltics?
Madars made a go pro edit skating vert in and other crazy shit in Ventspils. The bank to bank things looks fun. And deadly.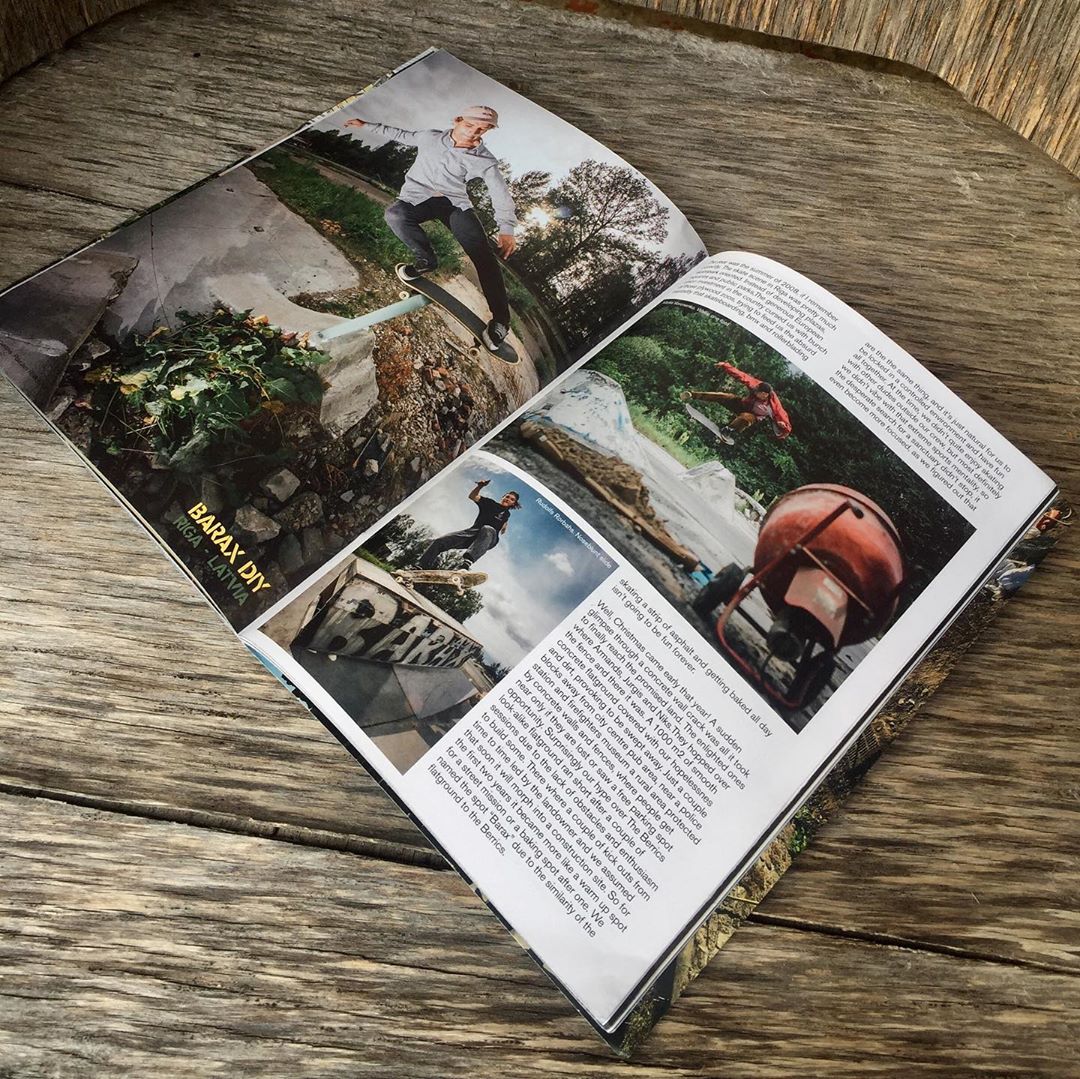 "An accidental glimpse through a concrete wall crack was all it took to finally reach the promised land. The enlightened ones where Armands, Jurģis and Niks. They hoped over the fence and there it was. A 1000 m2 of smooth concrete flatground covered with our hopelessness and dirt, provoking to be swept away. "
You never know what is around the corner. The story of accidental discovery of Riga's most notorious DIY spot, The Barax, made it to the latest issue of Confusion mag. Shout out to the photgrapher Nauris Dollins and author Rudolfs Henčels.  Get the mag. It only costs 4$. 
The hottest news in Latvian skate scene is the second teaser of Viss Taisini – A movie by Straight Forward Skateboards. This video promises to be something else. The premiere date is already set, so book your bus rides and warn your bosses in advance. See you all at skaters' favorite cinema K-Suns on 5th of December 2020. Also, check out the post below for the dope poster and mini interview with Nauris Dollins.
Hope you guys are safe and see you at Around The Block tomorrow.
Make sure to tell your friends you love them and pop a high ollie for HUF.
Peace