This year Around the block was pretty mellow. We didn't skate many "big" spots, instead we utilized the launching powers of the mobile kicker that Fricis put together for us. The whole event was all about the kicker pretty much. We placed it to everything we could find – kicker to ledge, kicker to stairs, kicker to a cellar door (the best combo), kicker to a street gap. Once you have a kicker the city becomes way cooler.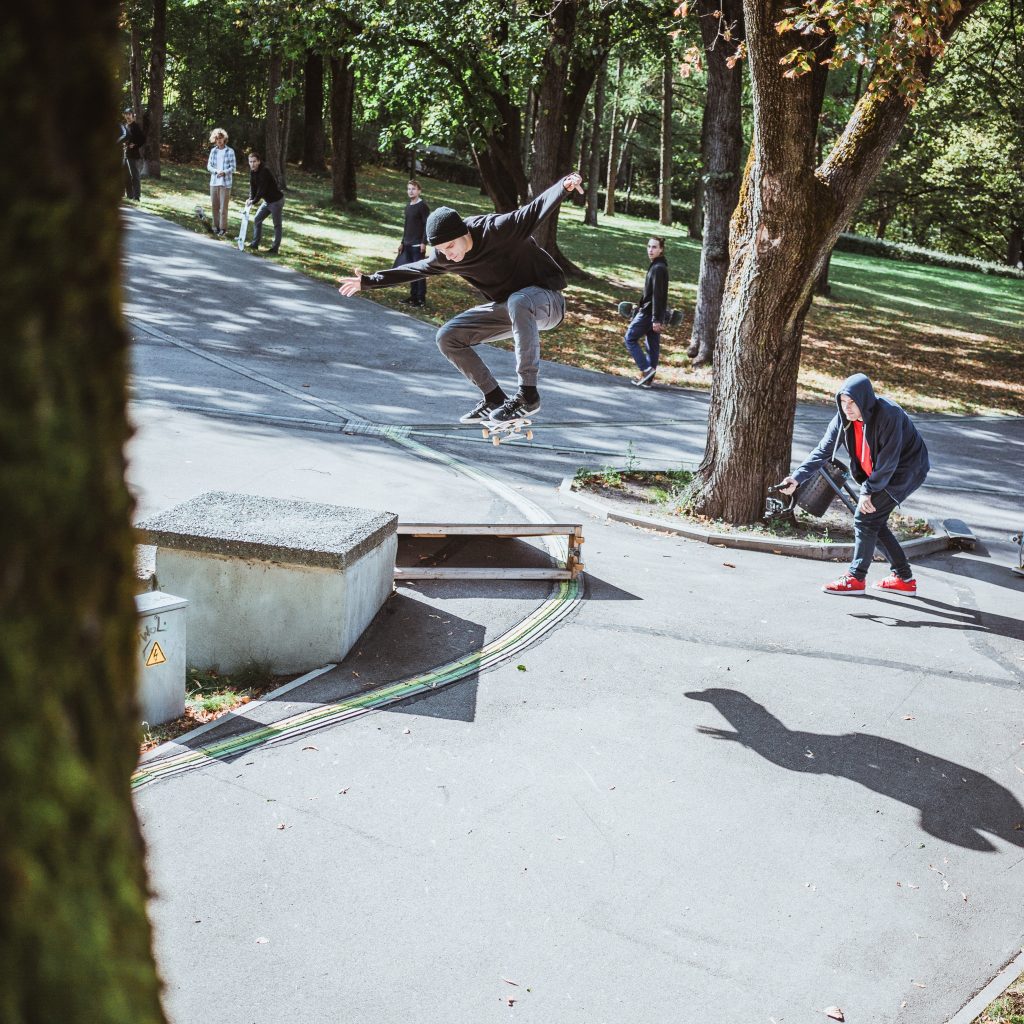 We had minor problems with weather reports the week before the event. All reports promised heavy rain on Saturday, so we canceled the whole thing. It was only on Friday that the forecasts were suddenly more promising. Fricis, the brain behind Around the Block, decided to un-cancel the event one day before.  And good thing he did that because it didn't rain at all. Not a single drop the whole day. Good lesson to all of us – cancel your events on the day of the event not before.
The day started with a downhill session at Griziņkalns. Of course the kicker got involved too. You had to go down one small hill and then blast off the kicker into a bigger hill – for Riga it is a pretty gnarly hill :D. Some people couldn't handle it, some experienced ones gave extra pushes, nevertheless it was fun for everyone. Latvian style GX1000 action.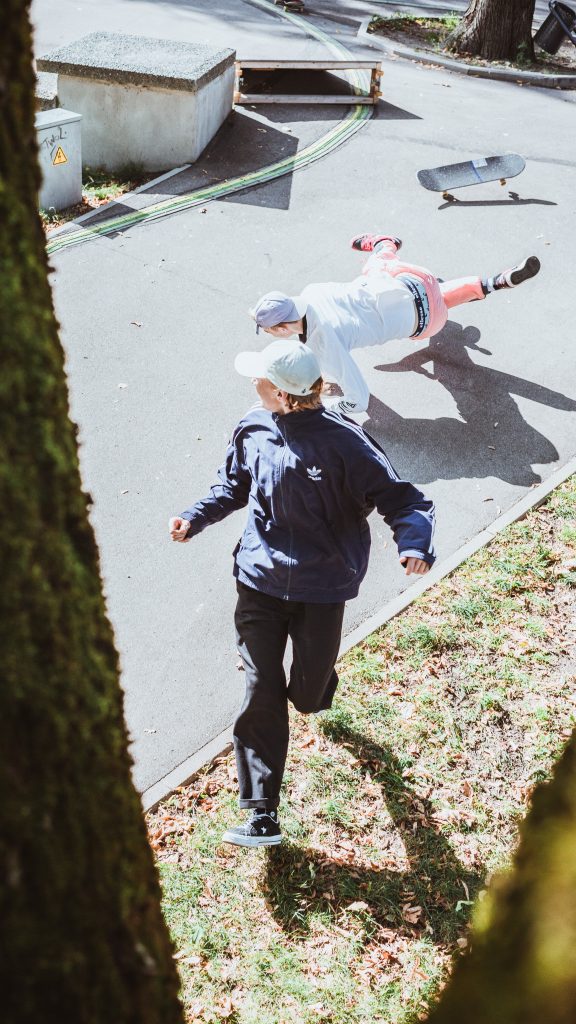 After the downhill session everyone moved on to find good spots where to place the kicker. Most of the action got documented and is featured in the recap, but not everything. The kicker to cellar door, somewhere in deep rajon of Brasa, was not filmed. It was like a corner – a cellar door with the kicker on the side. Marks did a fs flip and Paugurs pulled a bs flip (by the way Paugurs had tricks on every spot and is definitely a secret MVP of the event). The event ended late in the evening behind Dailes theater where kicker shape shifted into a bank.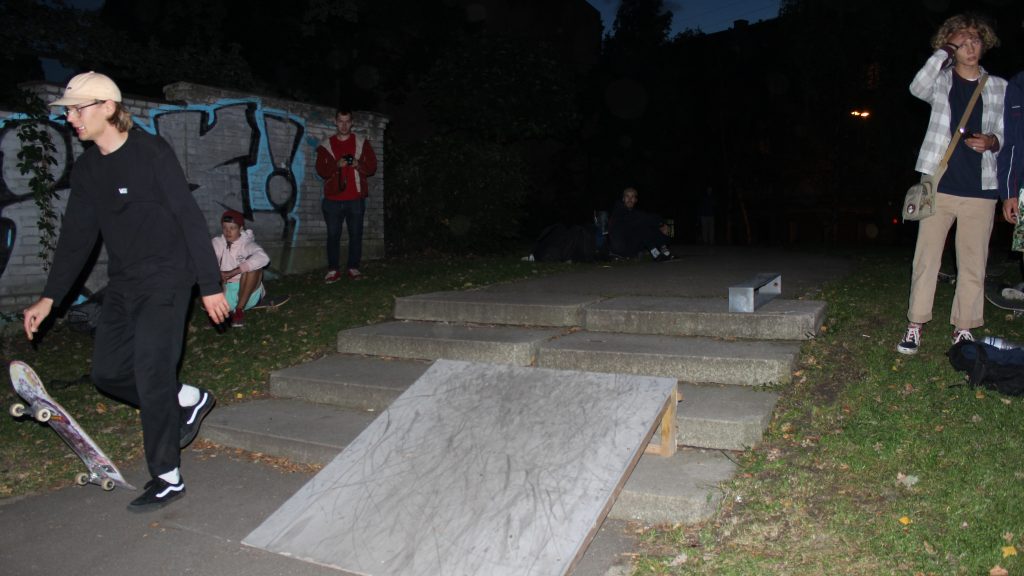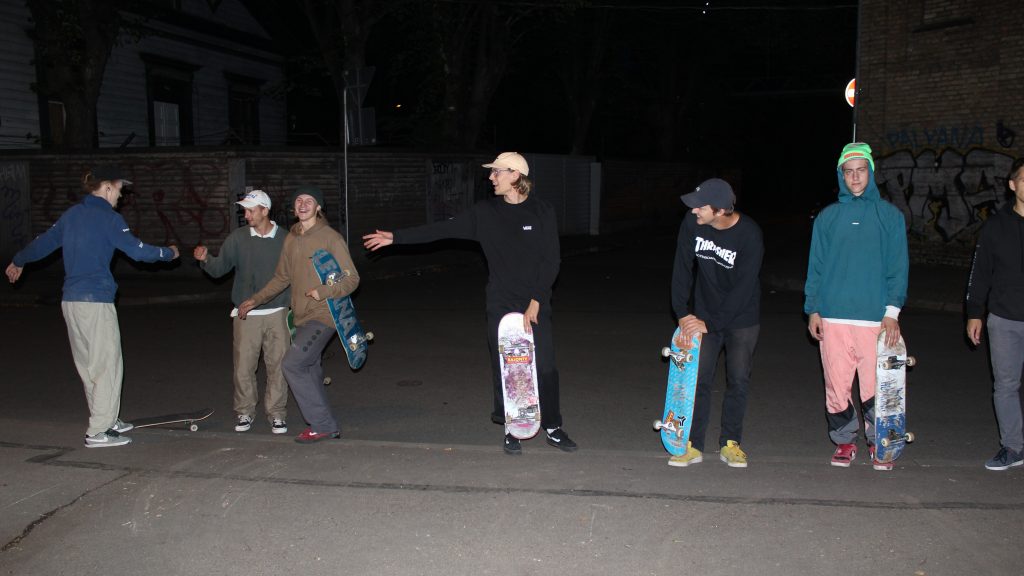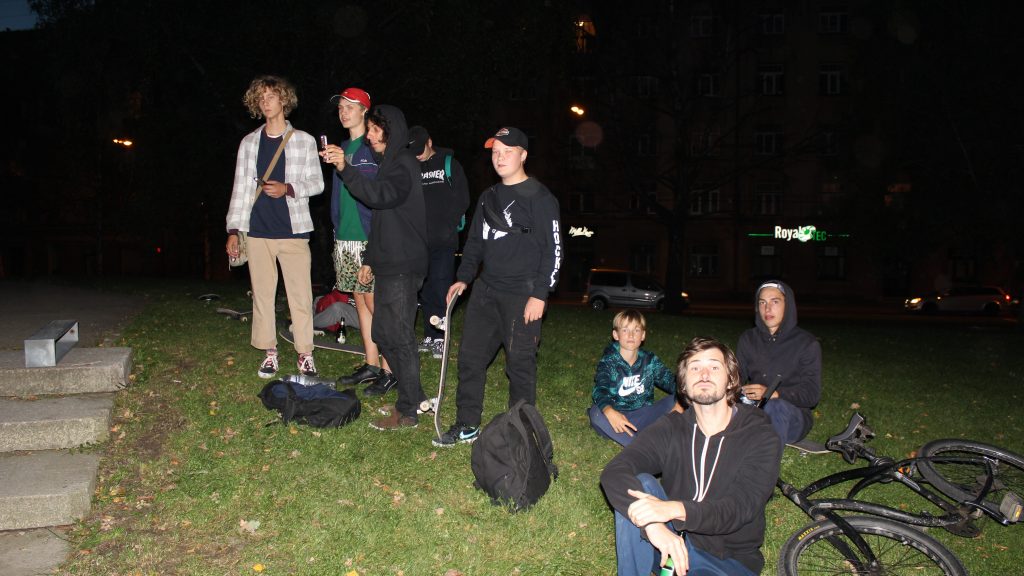 Big thank you to everyone who showed up and made this day special. Also huge shout out to our hot sponsors Clockwise Skateshop and Tikari Skateshop. These shops care a lot about skateboarding, so go buy something from them!