Go skateboarding day in Riga had the same formula for the past 3 years. The formula developed organically: take an original route every year, hit spots that people don't skate on the daily, build a new spot or two on the way, and make one unified event with all shops involved. This worked marvelous before and this year was not an exception. 
All photos by hardworking Nauris Dollins.
Video in the end of the post.
Enjoy.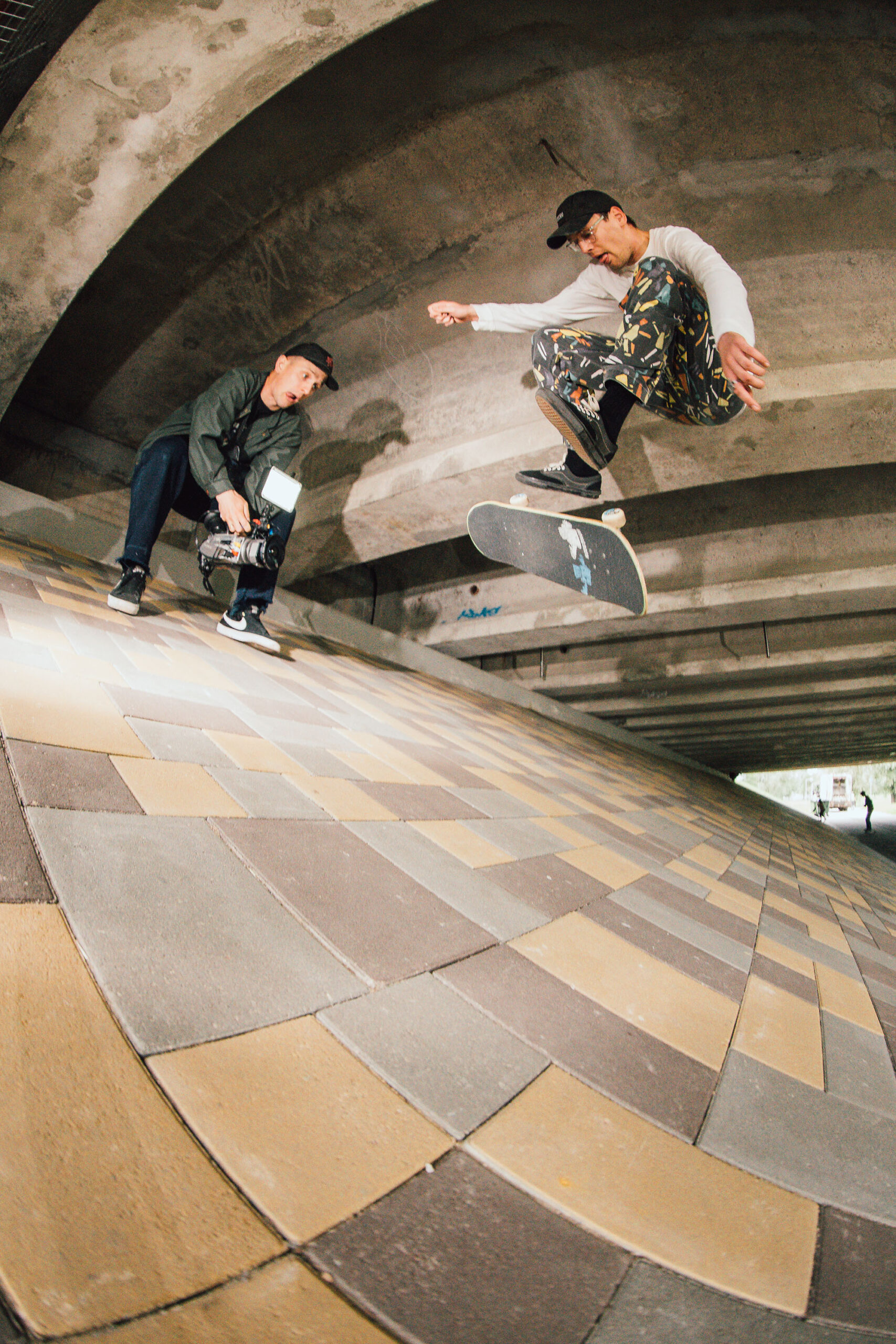 Out of all days it had to be a Tuesday! Personally hoped it would rain and the event would get postponed to a more convenient day of the week, but skate gods had other plans. The first spot was Lucavsala's  banks where the main attraction was doing flip tricks to fakie on the bank.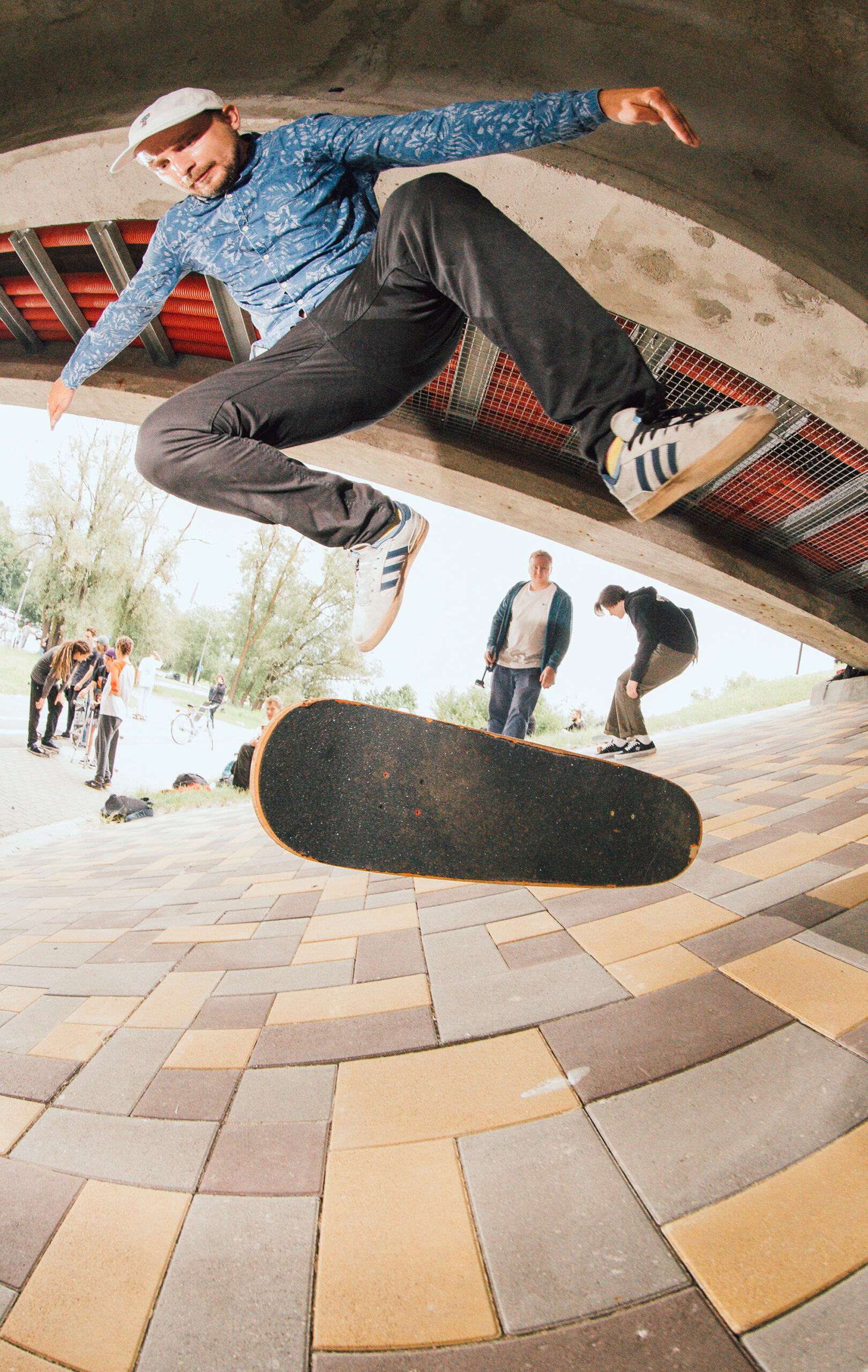 Obviously when people were done with their flips it was time to taildrop into the bank from the bridge. At one point a line of taildroppers formed on the top. Even guys who strictly skate flat were spotted up there. It was on! Karlis Bogustovs took the applause with a stylish switch Baker Maker roll down [see in video].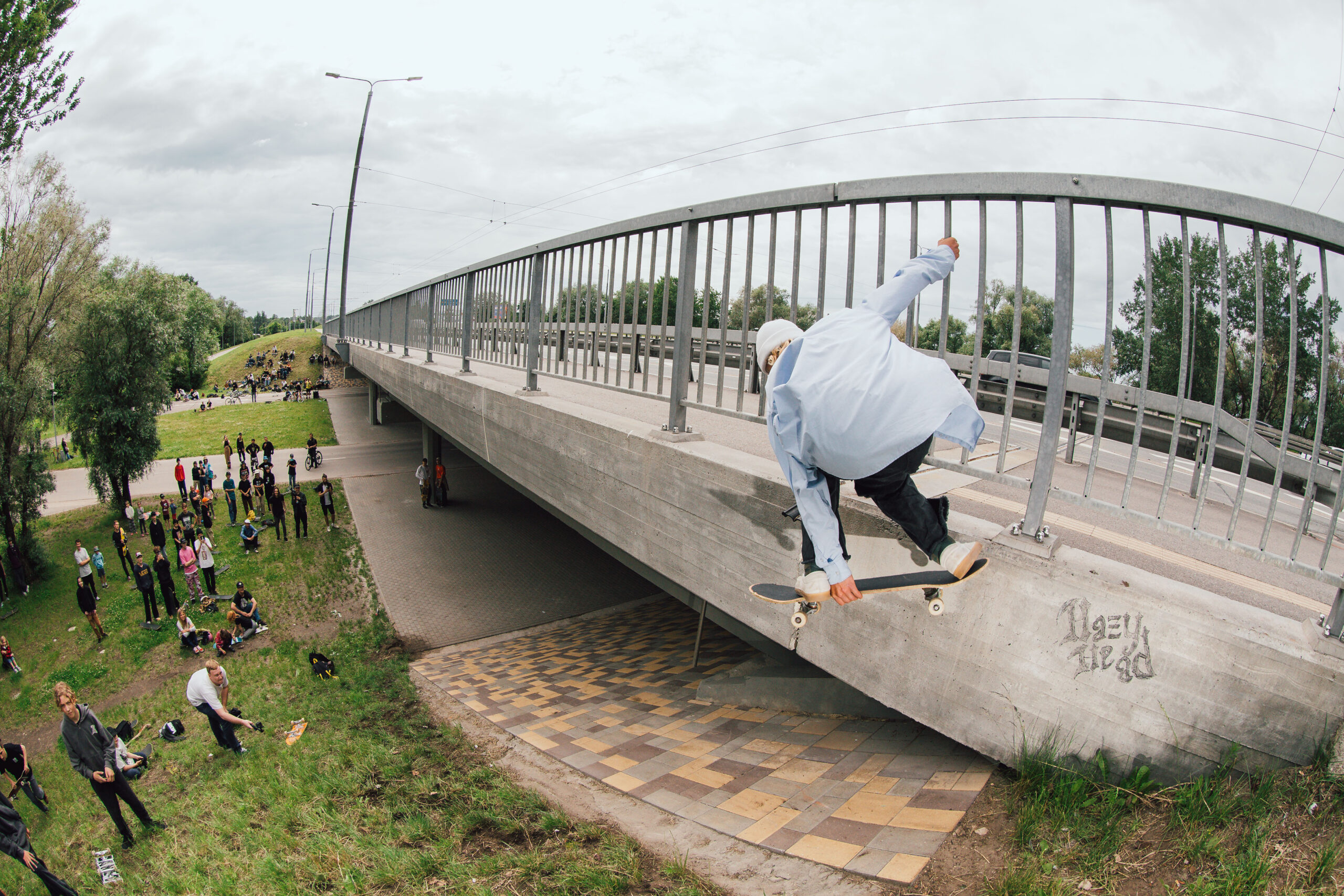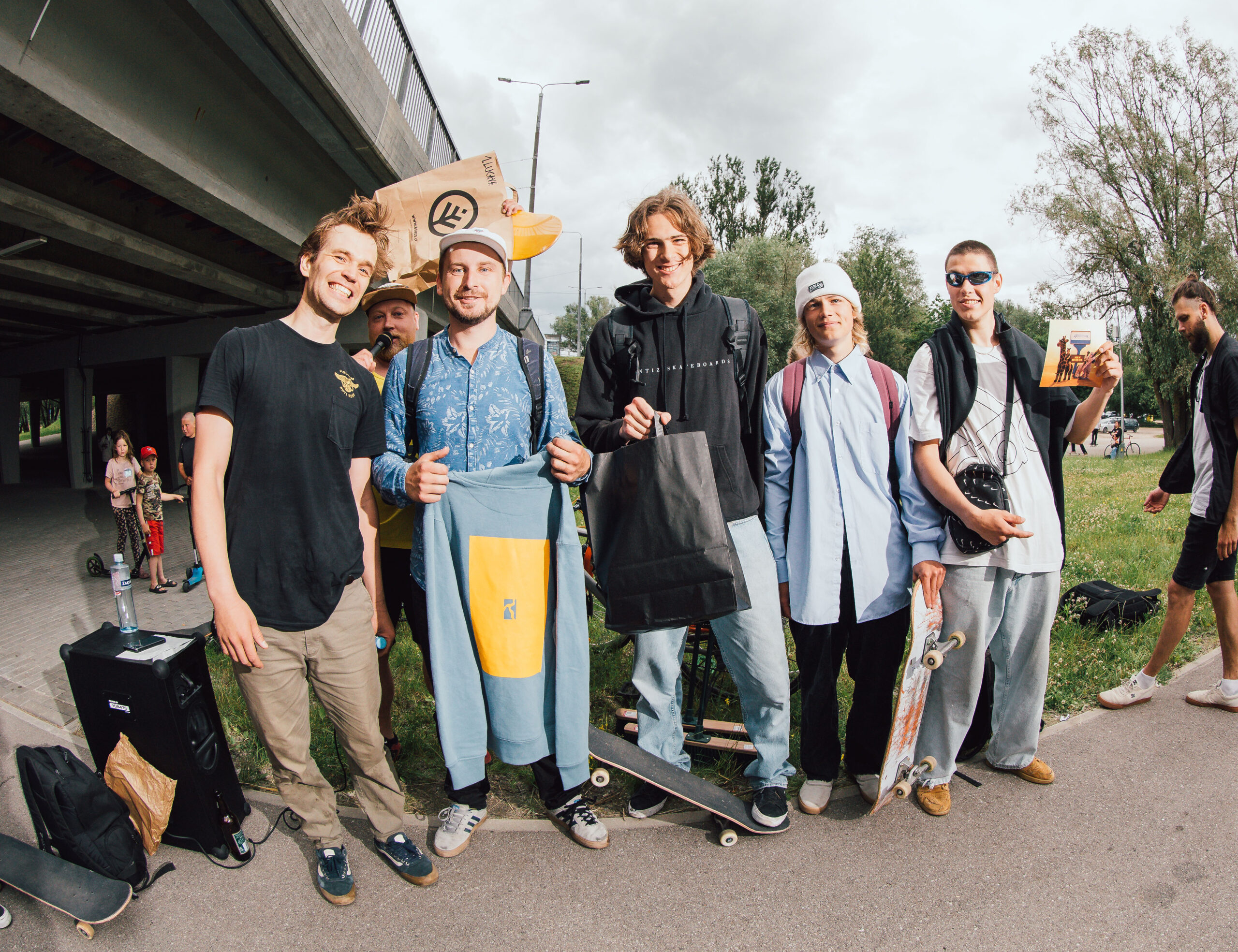 The second spot was an improvised DIY on the next island, Zaķusala. Basically there's a huge pile of granite curbs left from renovation of the bridge. The pile is 5m away from a wide asphalted path. All you need to do is take some of the curbs out to the asphalt and you've got a spot. It has been on the radar for some time now, but only now with all the manpower it became possible to bring that stuff out.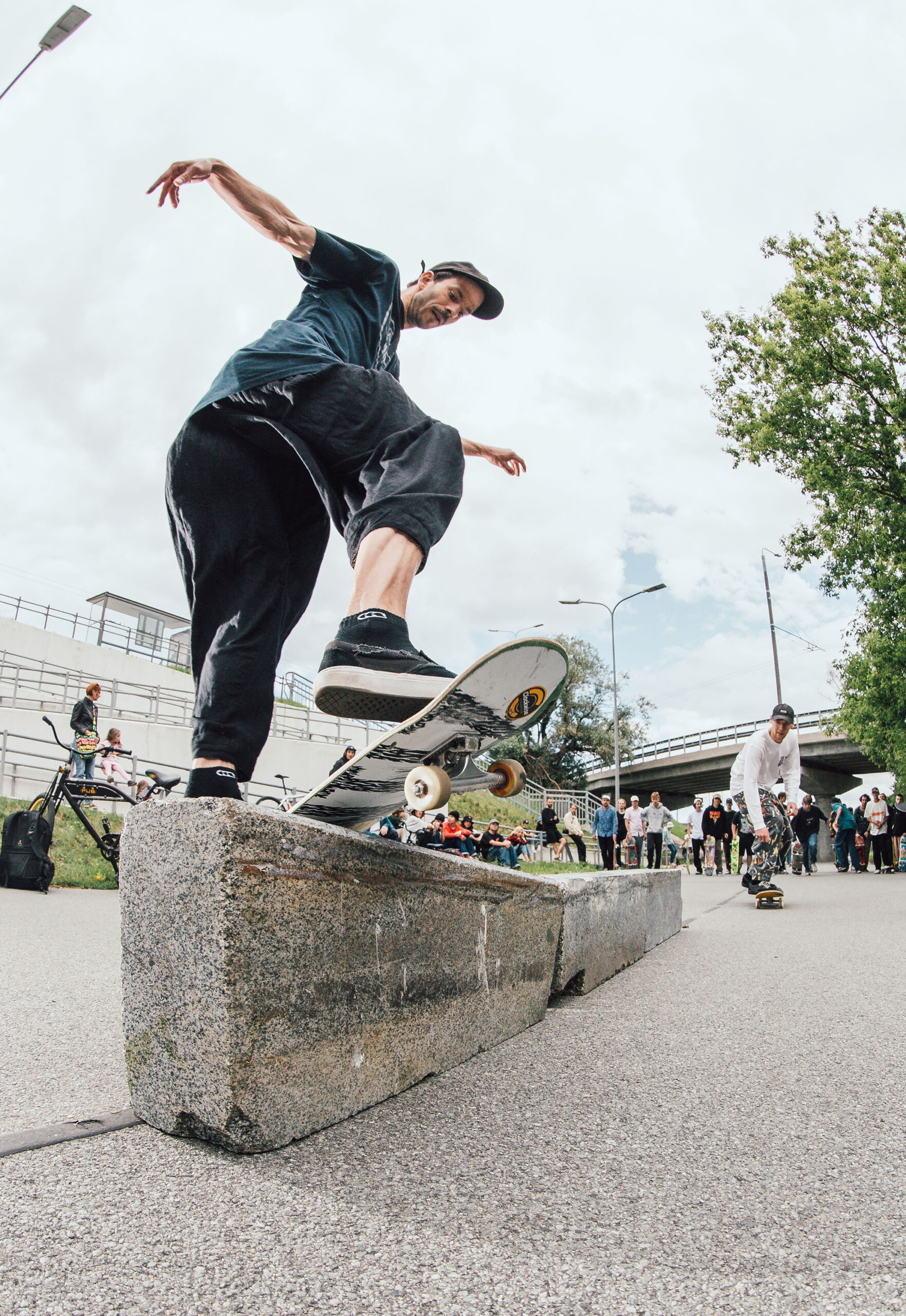 Next to the new DIY ledges, Fricis materialized a kicker that launched people right on the trash container. Nose bonks, doinks, h*jonks and other miracles went down there.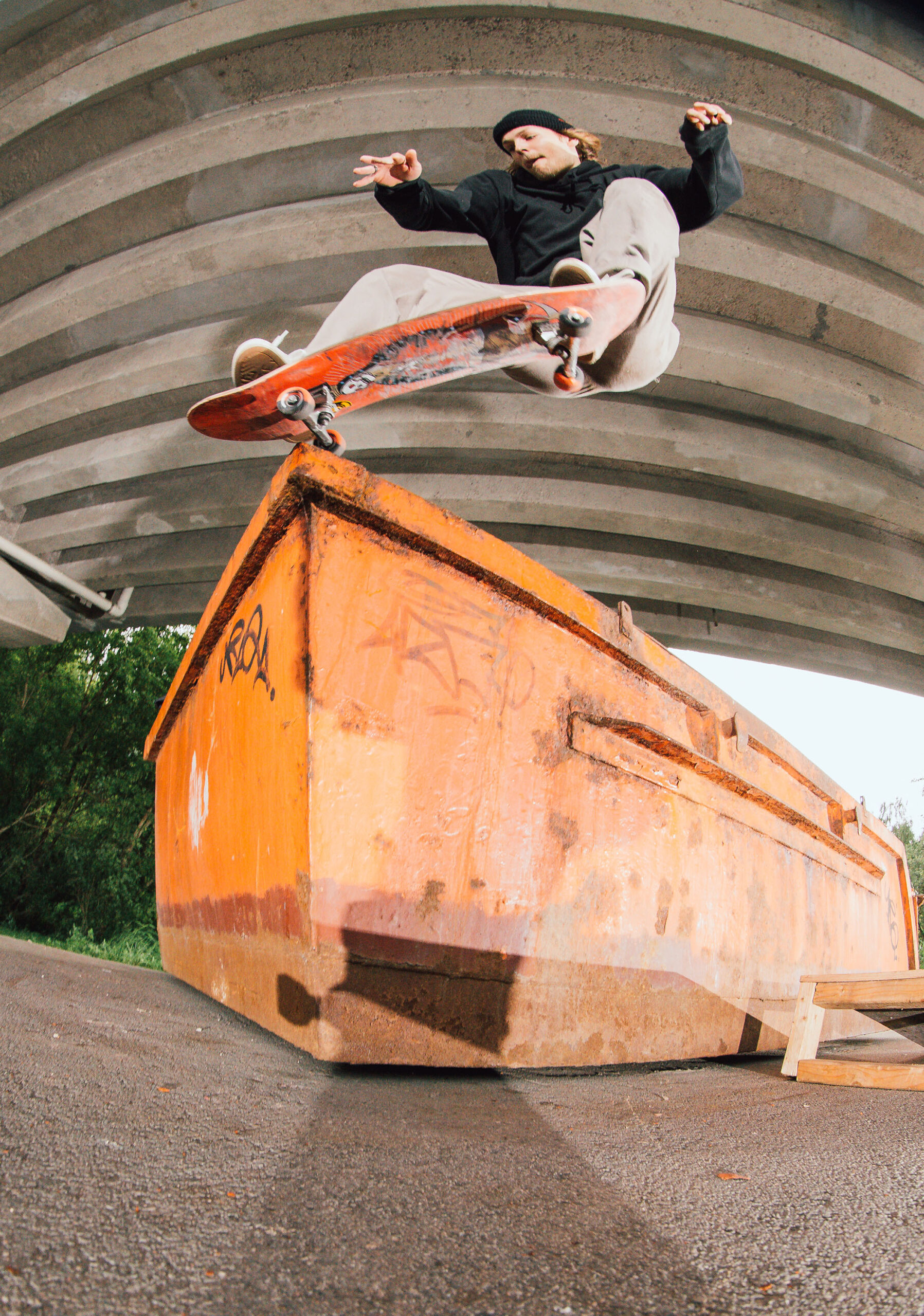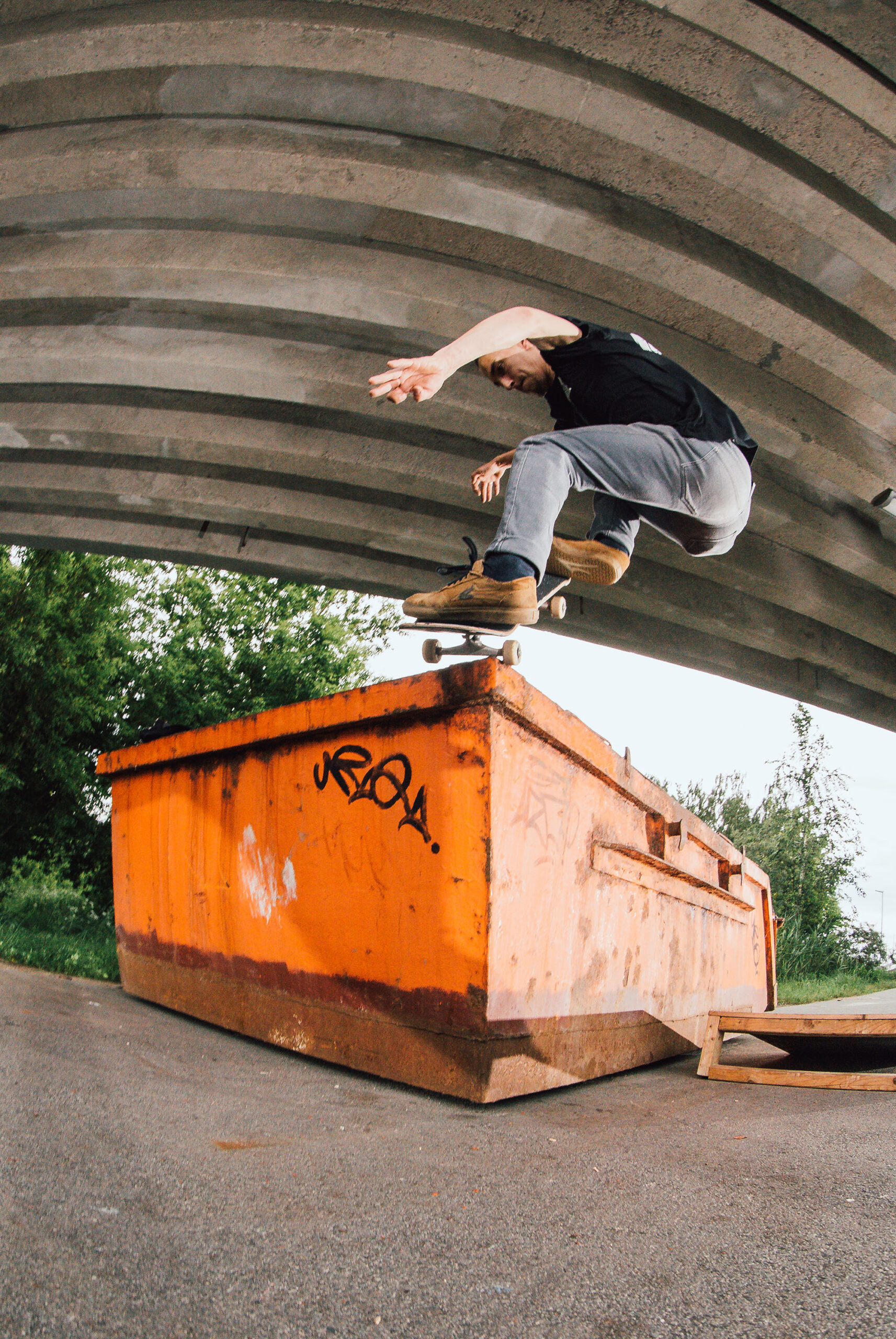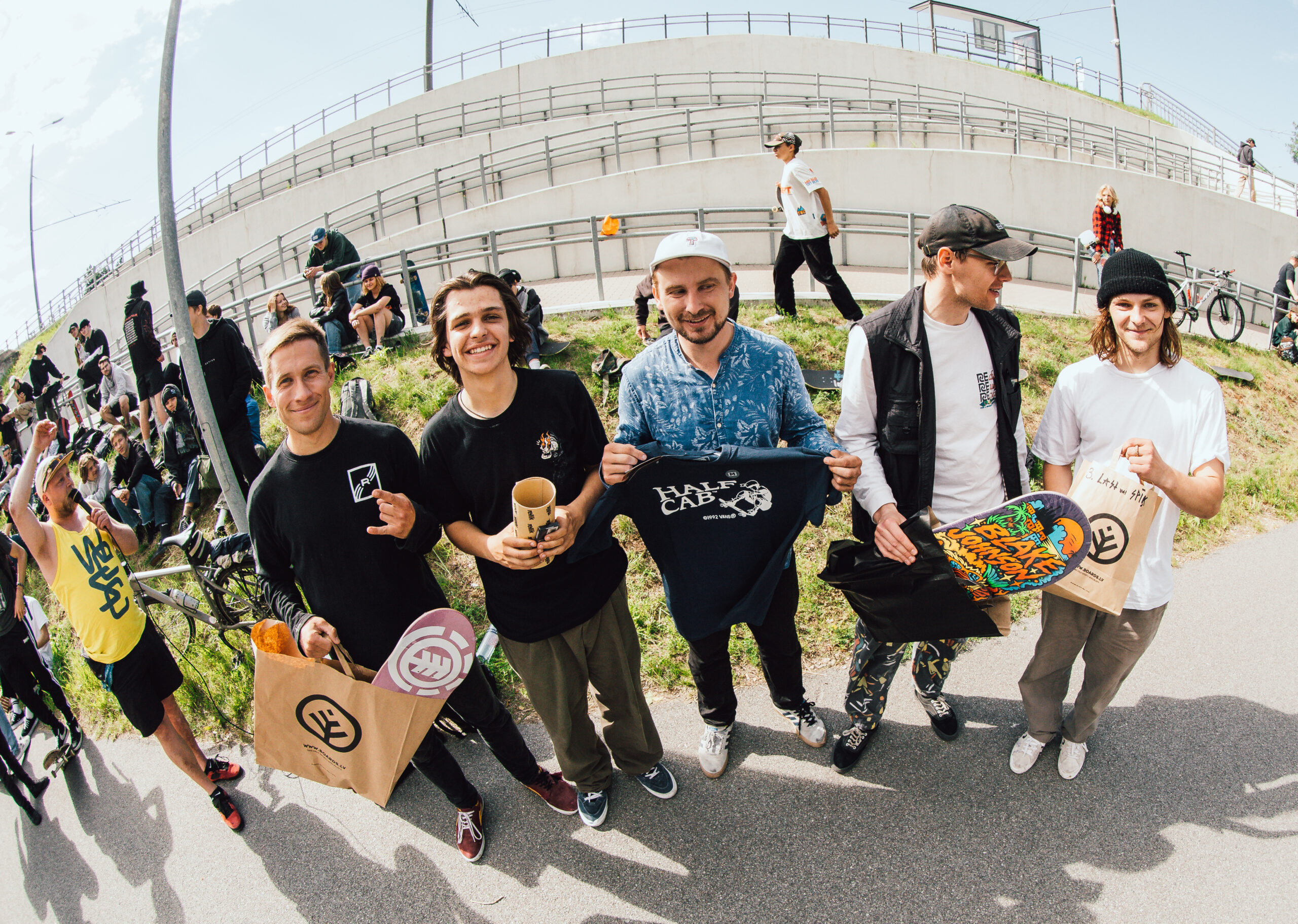 Spot three was a downhill on a center side of the river. Everyone could participate in a death race and have some fun slams. The cool thing about death races  is that anyone could potentially win. Old pesiognar dogs can move it and give spots to the young pups. This is exactly what happened.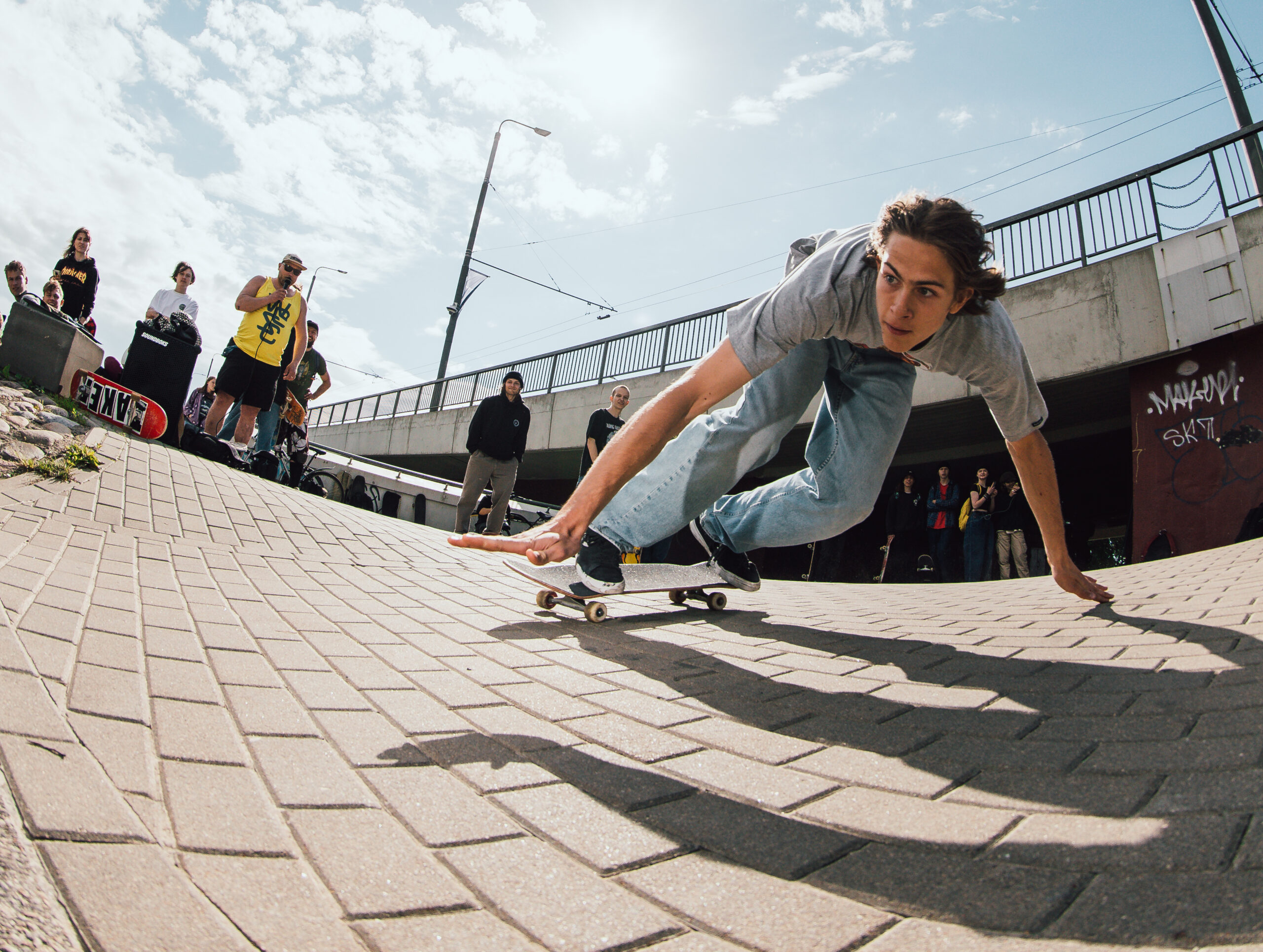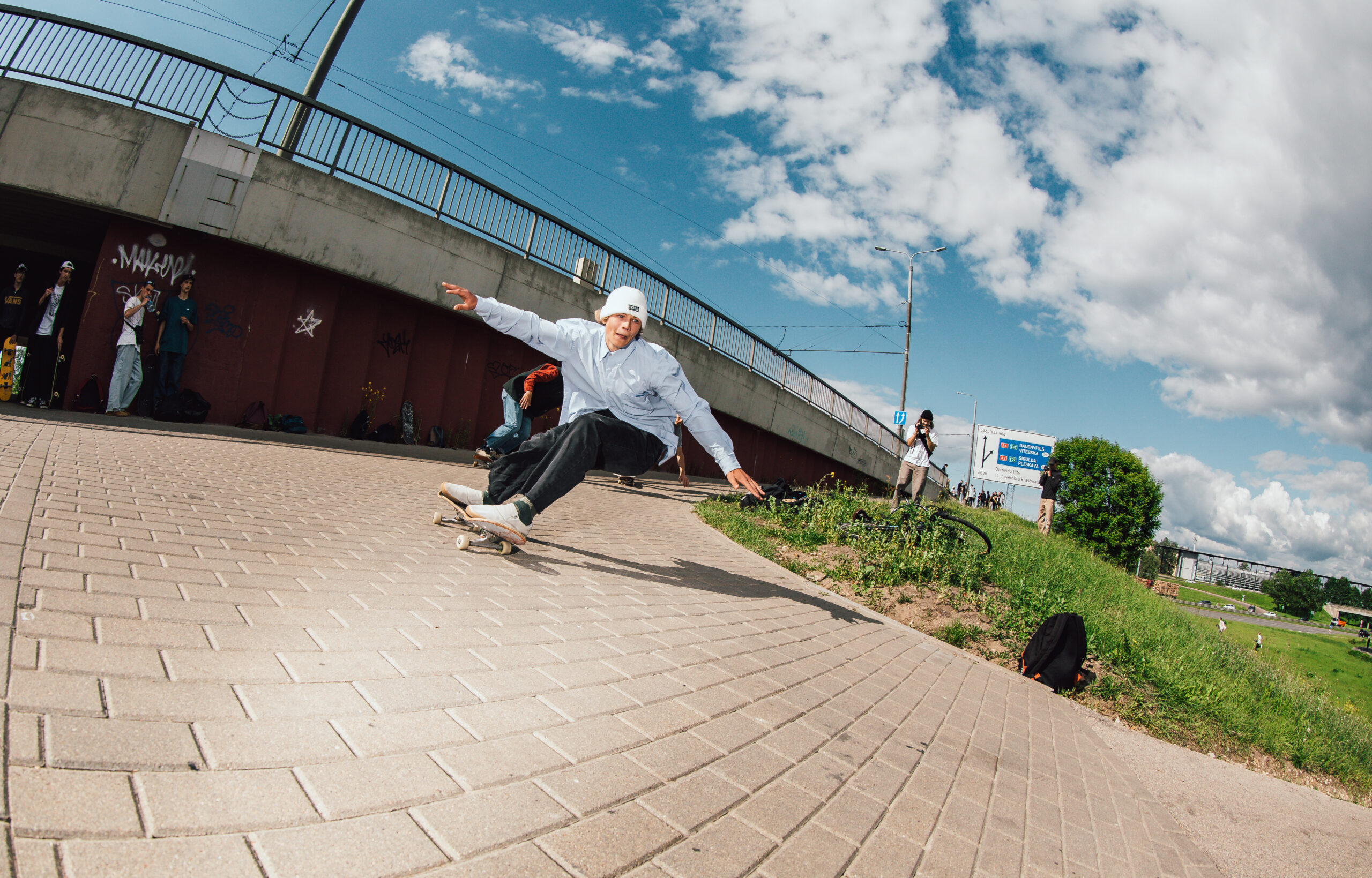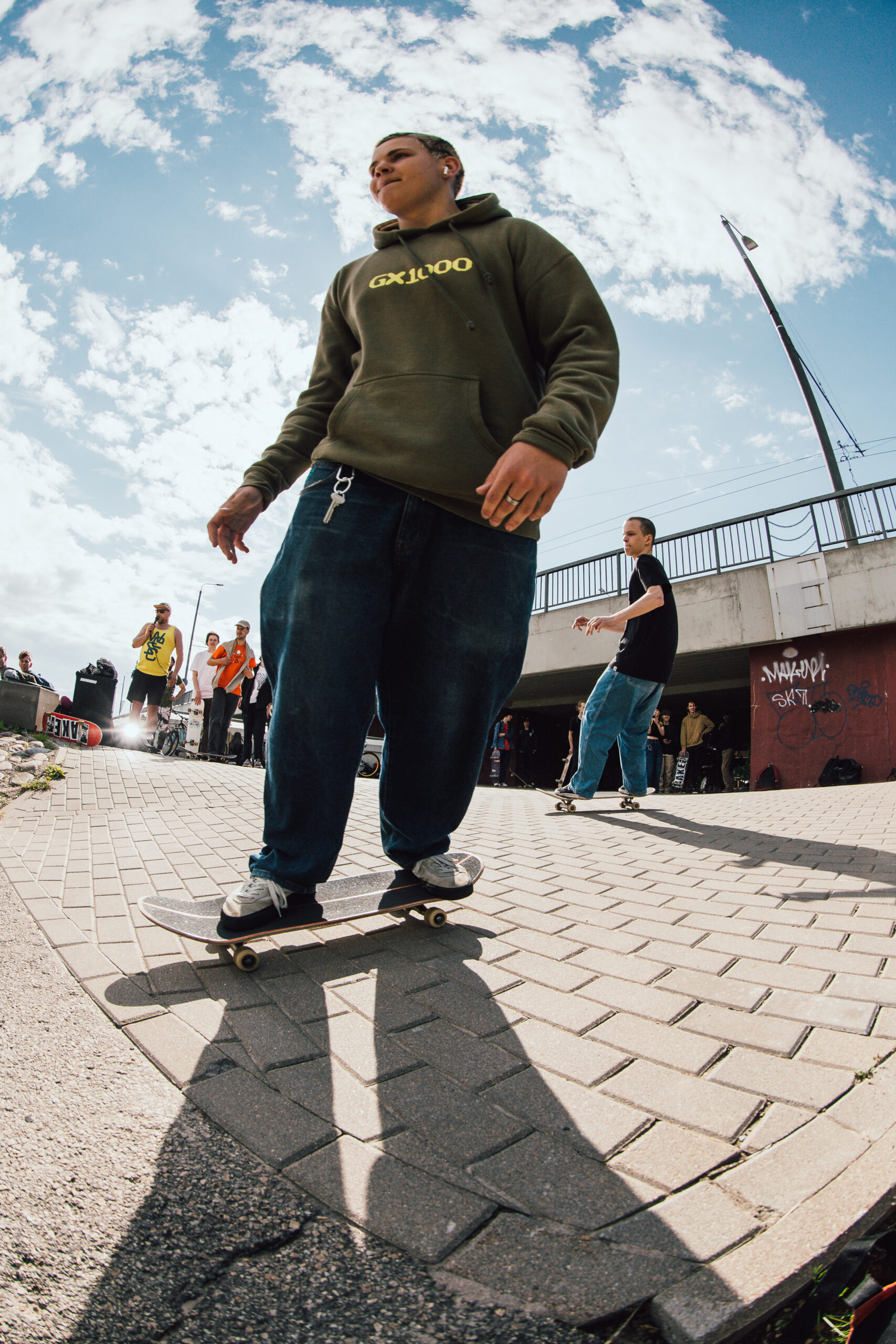 Not much to say here accept that the downhill spot was nice, dope and awesome. Also, sick! Let's get it!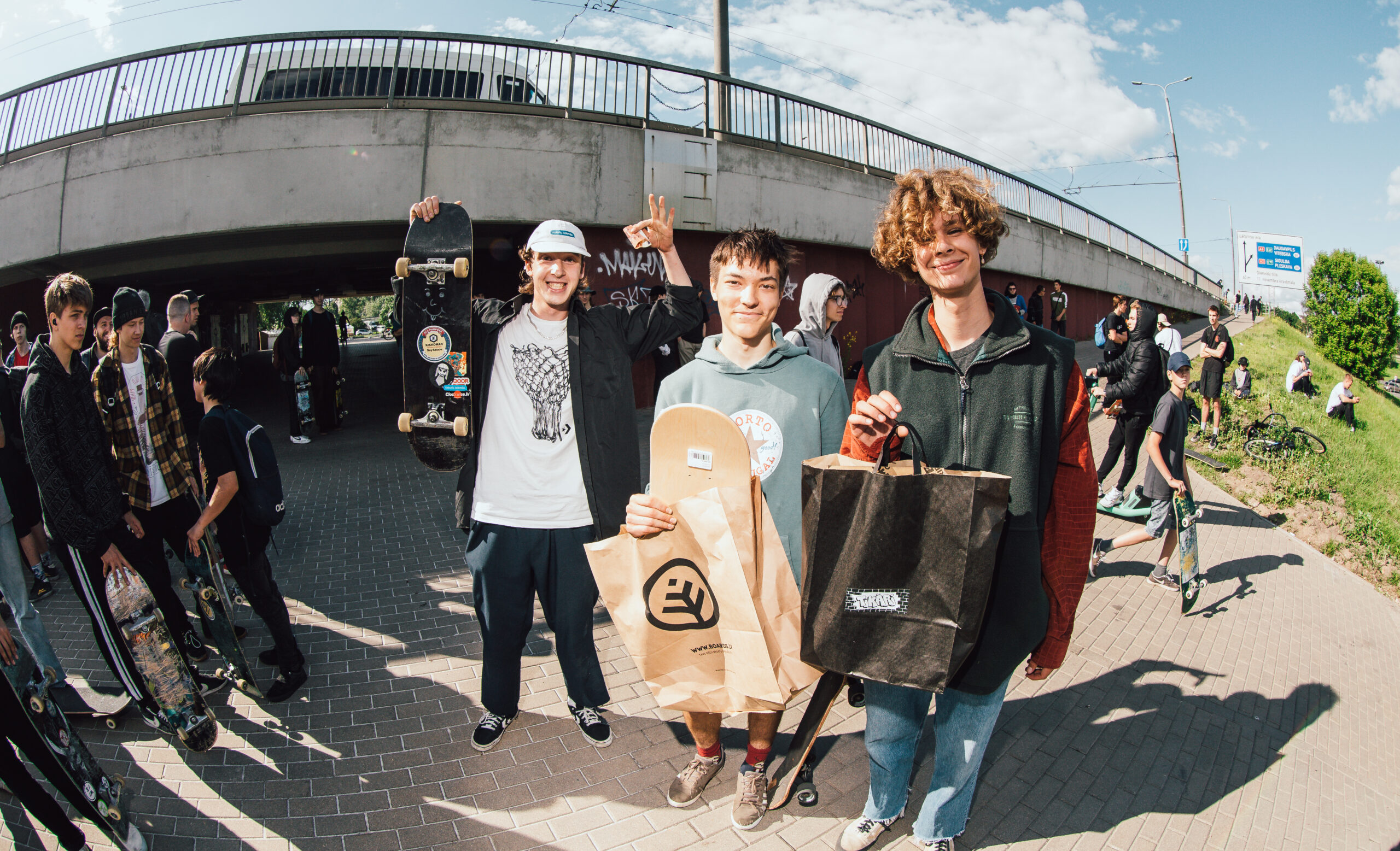 For spot four the holy organizers have chosen Lastadijas Culture Quarter. A place that is run by people of Free Riga among which a few skaters reside. They have a small DIY pumptrack there and a box. Combined with our portable kicker and a barrier all of these made up a nice spot.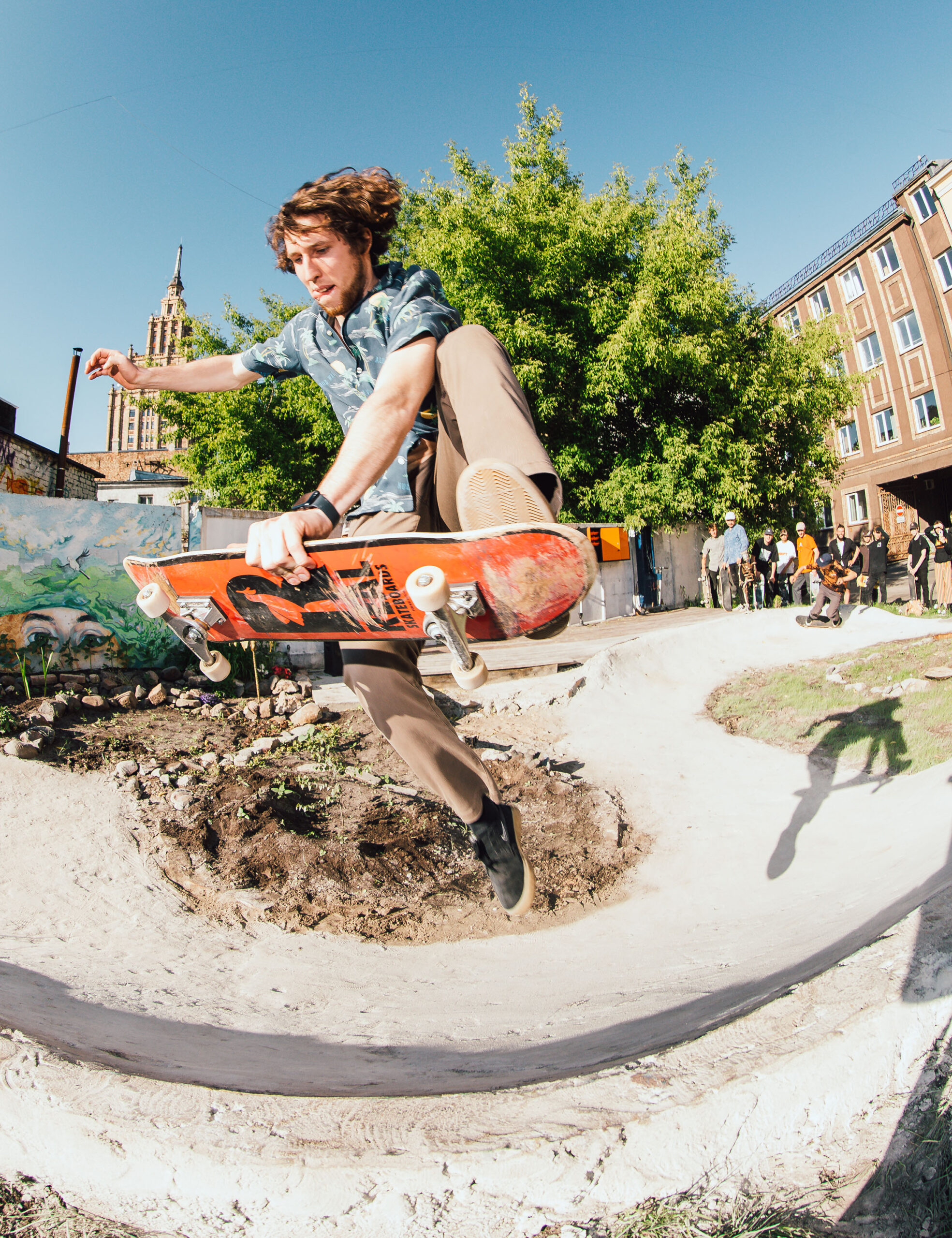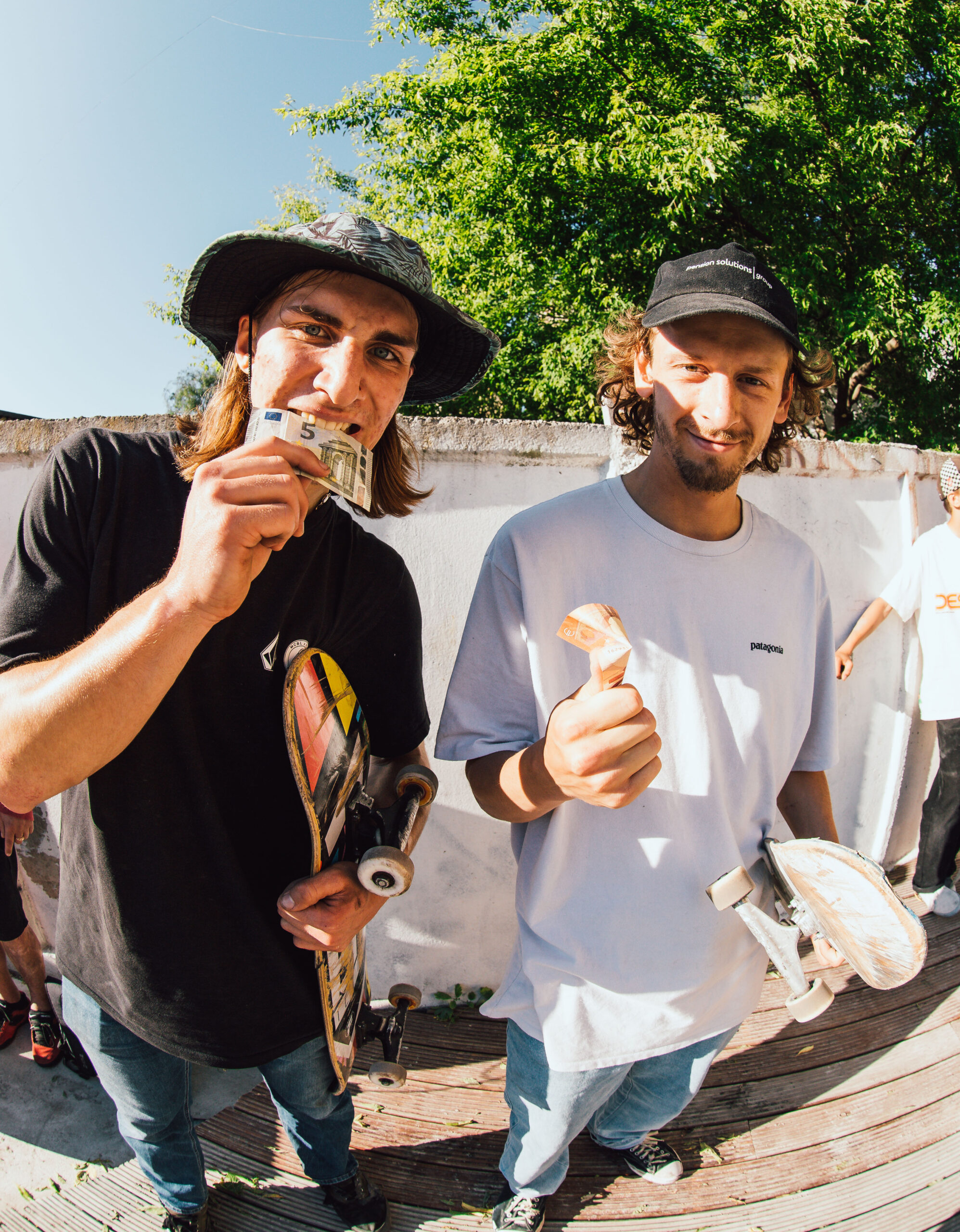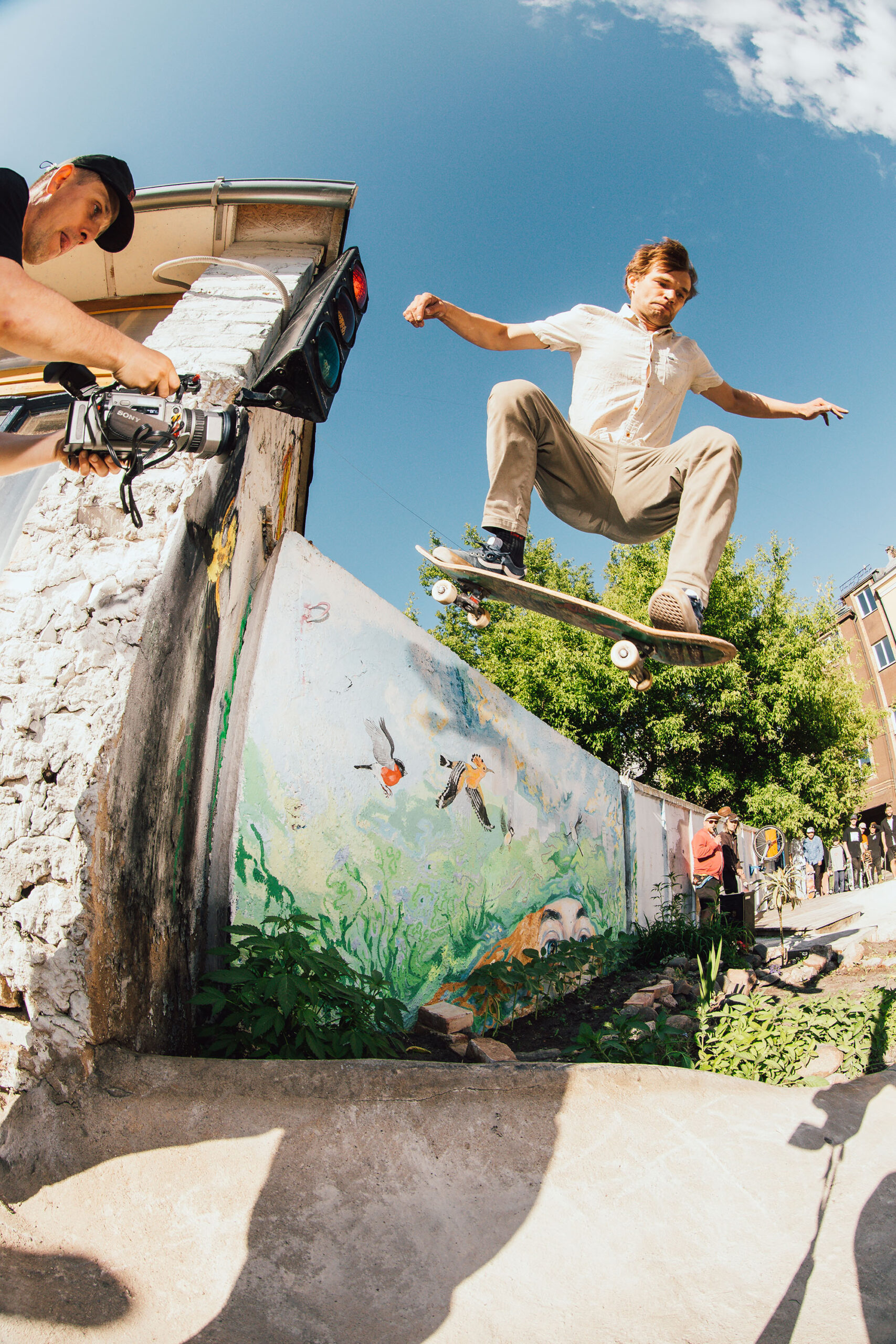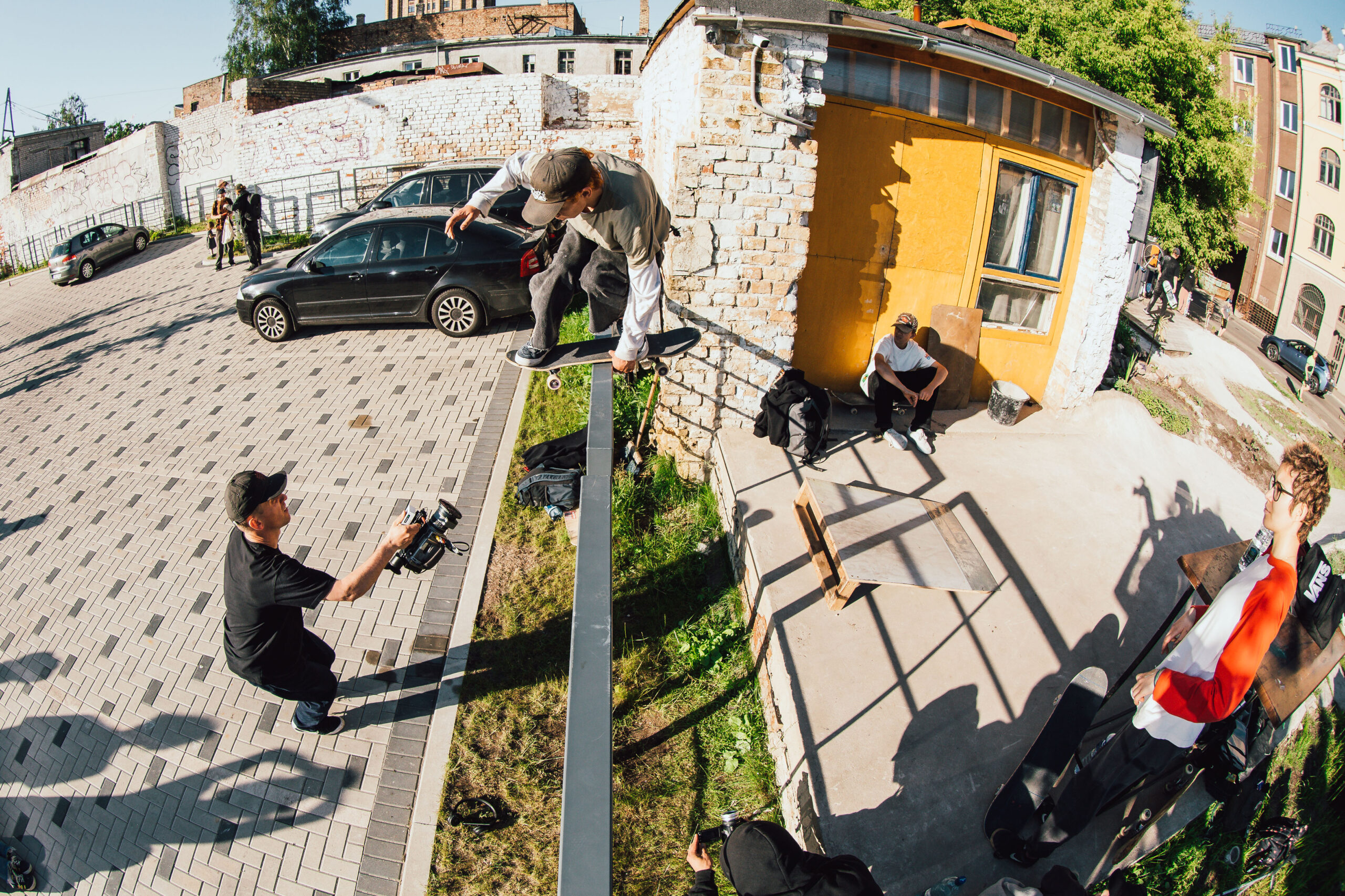 The ender was a ledge at Zefirs bar that Riga DIY has put together for the event. The crew quickly fixed the ledge to the stairs, adjusted some ply wood and everything was set. The unsuspecting Tuesday drinkers had a surprise and free entertainment.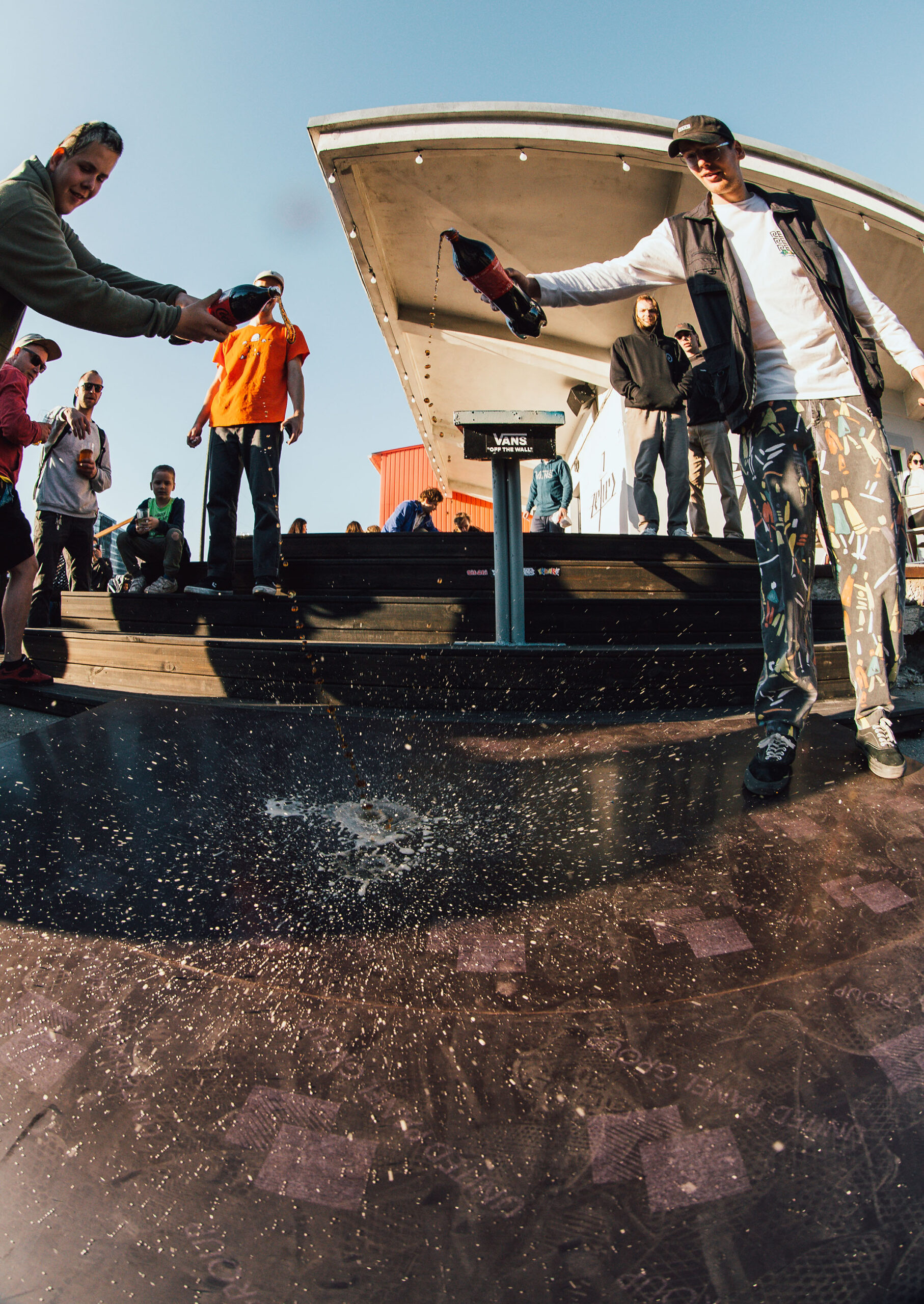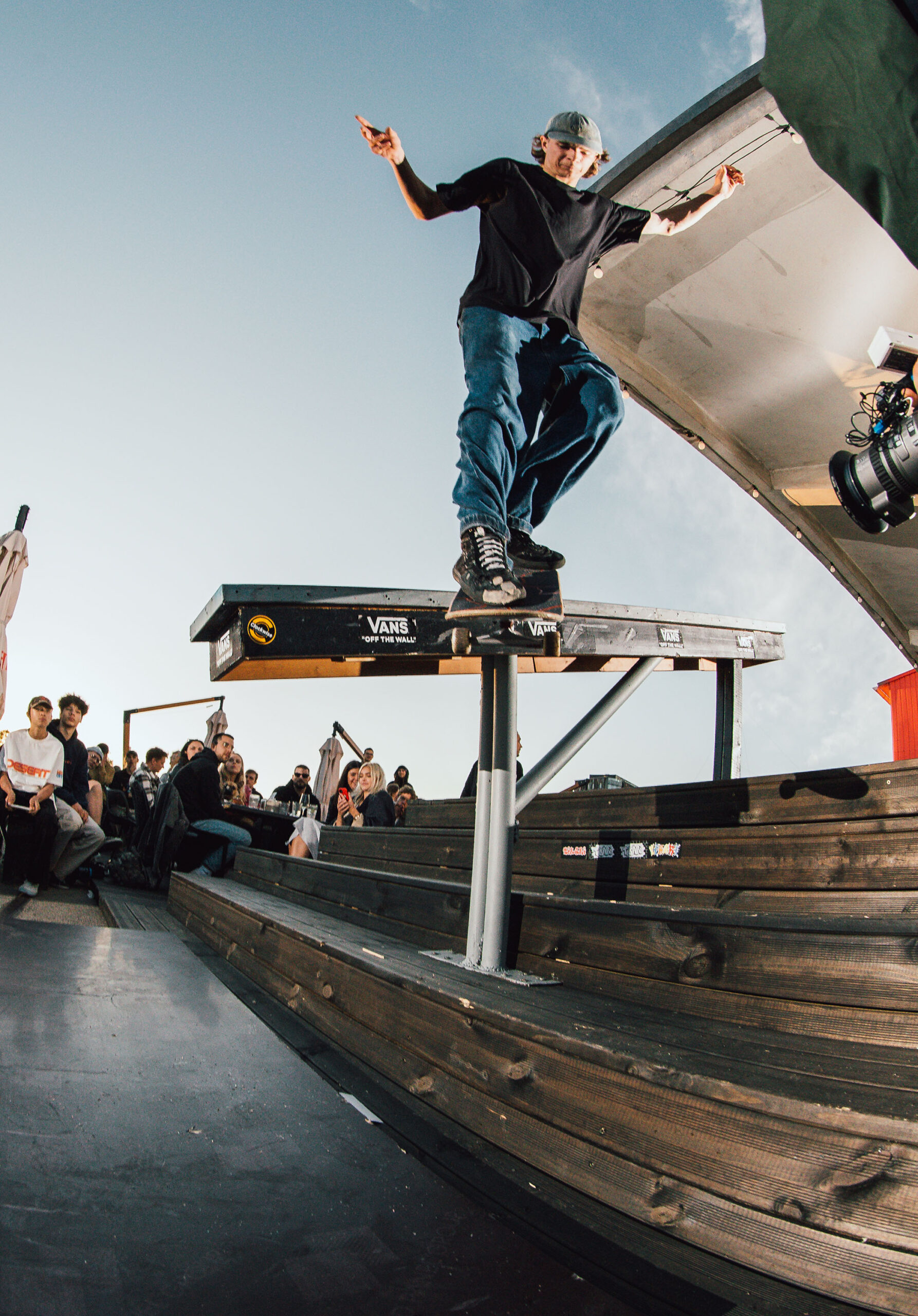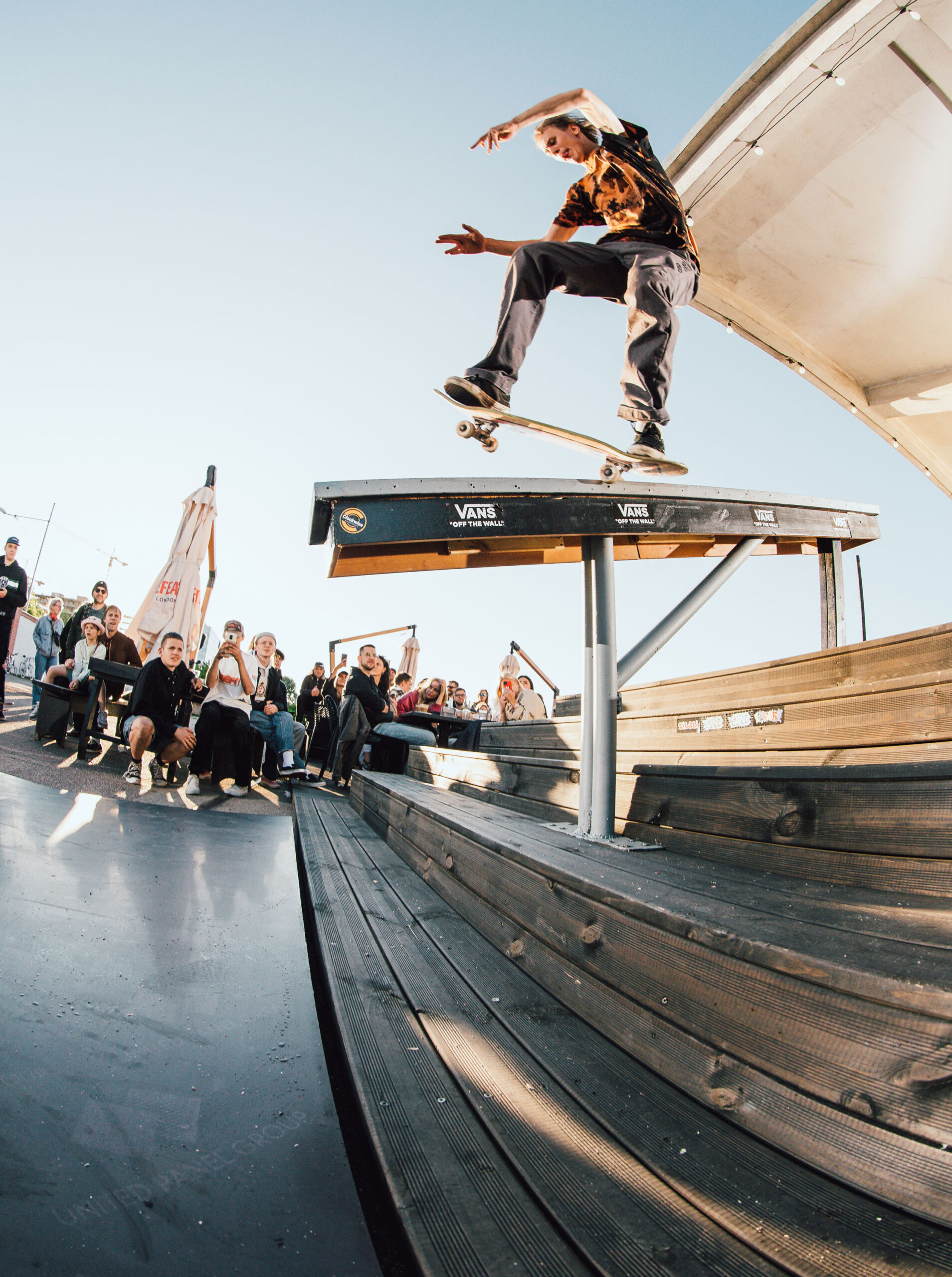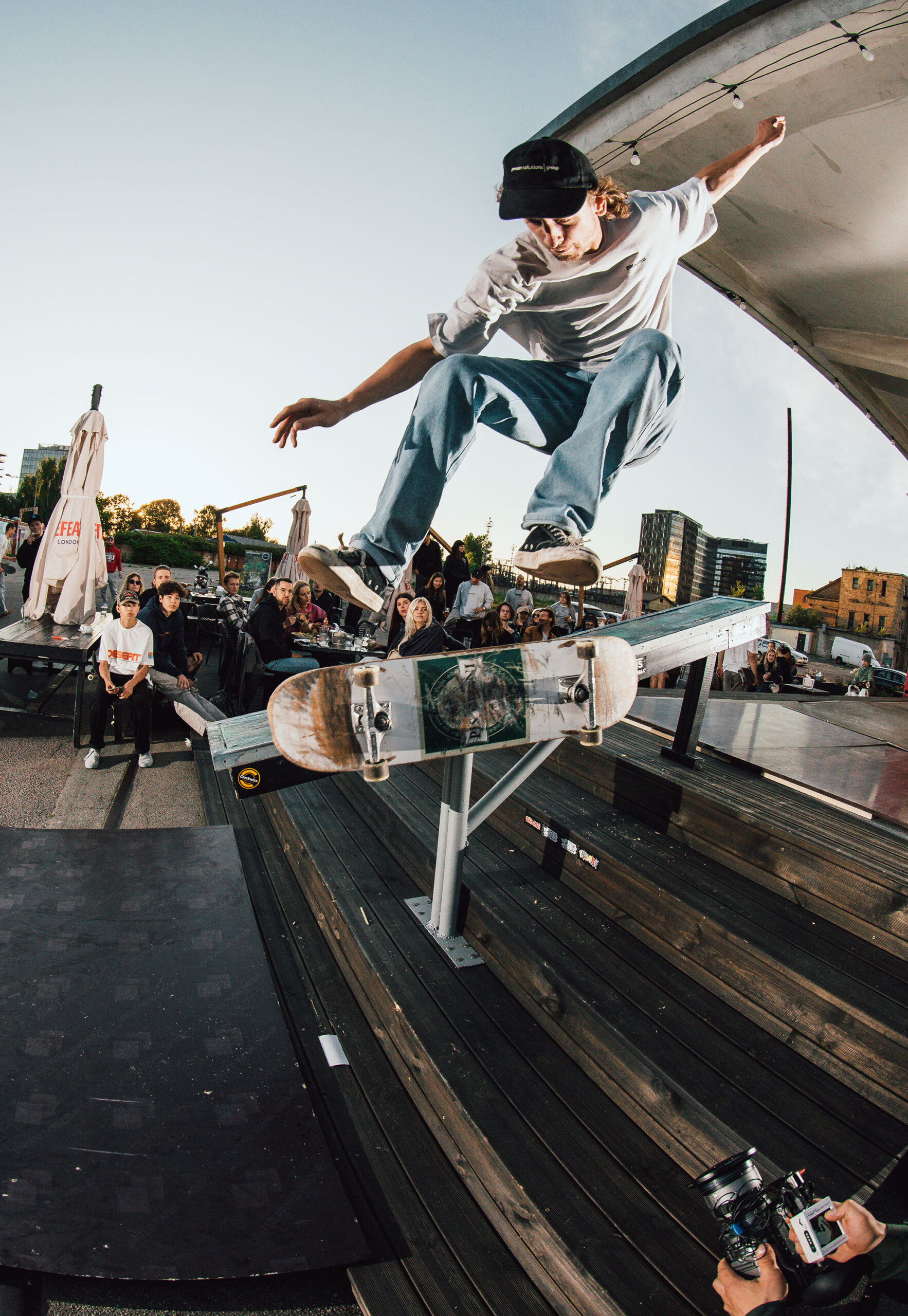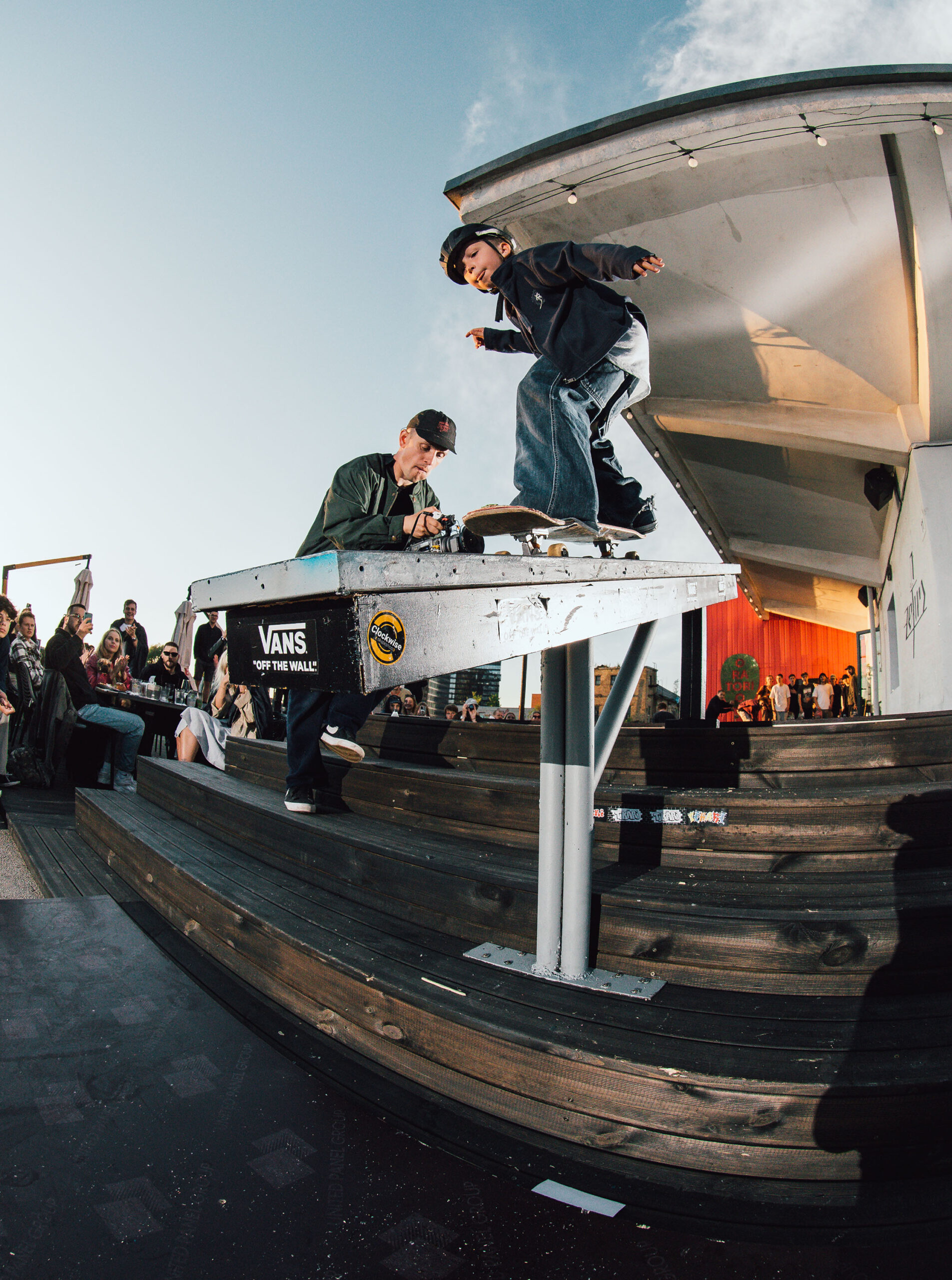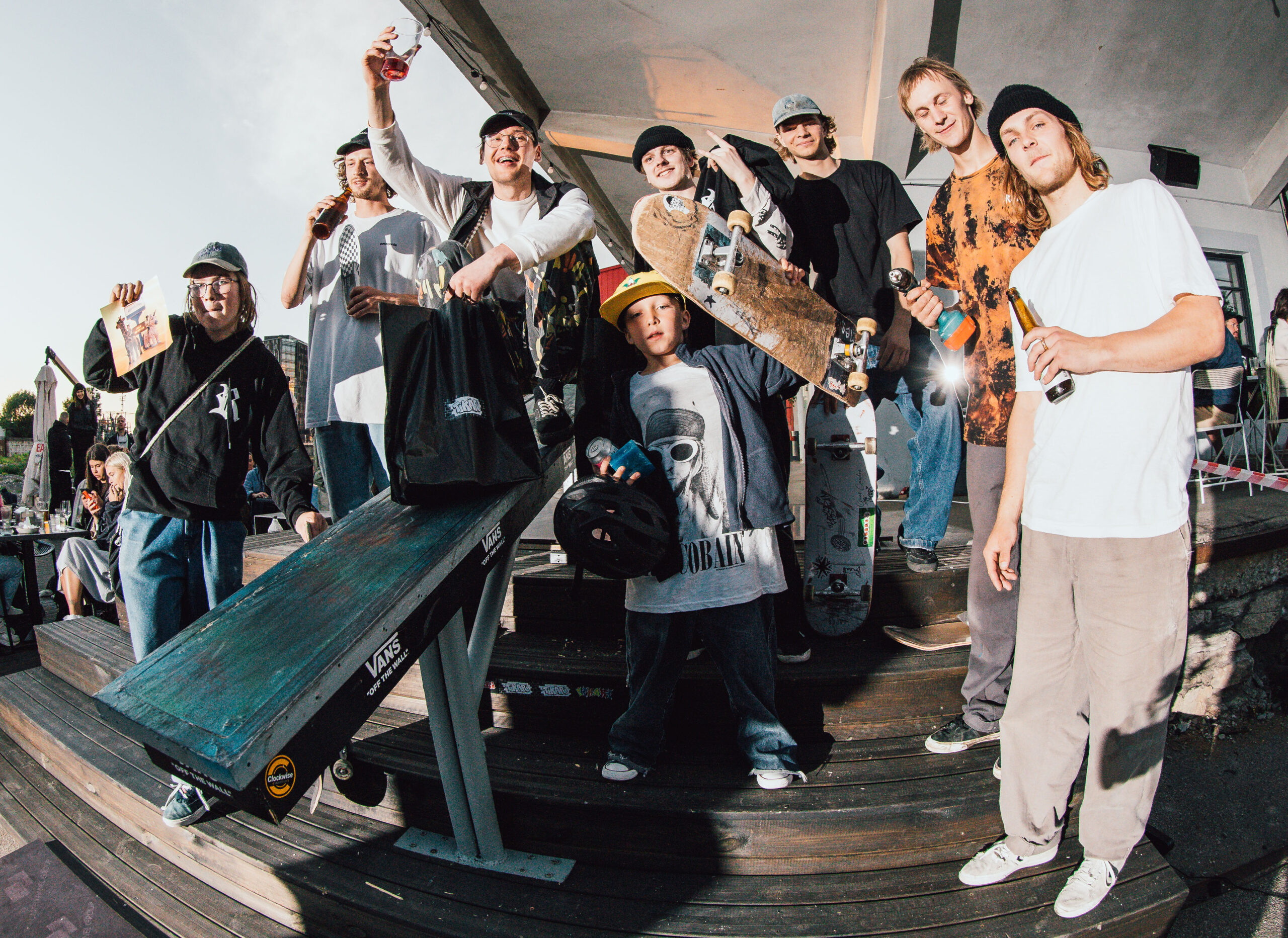 And that's wrap. Huge thank you to all parties involved in making this day special: LSK, Boards.lv, Tikari, Clockwise, Mindwork Ramps, Riga DIY, Zefirs, Lastadijas Culture Quarter.
See you next year! Enjoy our official report below.