I don't know what happens with the human body at moments of intense excitement, but some sort of super powers turn on. Otherwise it is not clear how can a person skate all day during a record heatwave, without rest or food and on Monday. But this was exactly what 80+ people did on the 21st of June, our beloved holiday: The Go Skateboarding day.
Like last year, the event was curated by Riga DIY, which meant new DIY spots in the city and unexpected plot twists.
(All photos by NAURIS DOLLINS. The VIDEO is in the end of the post. Enjoy)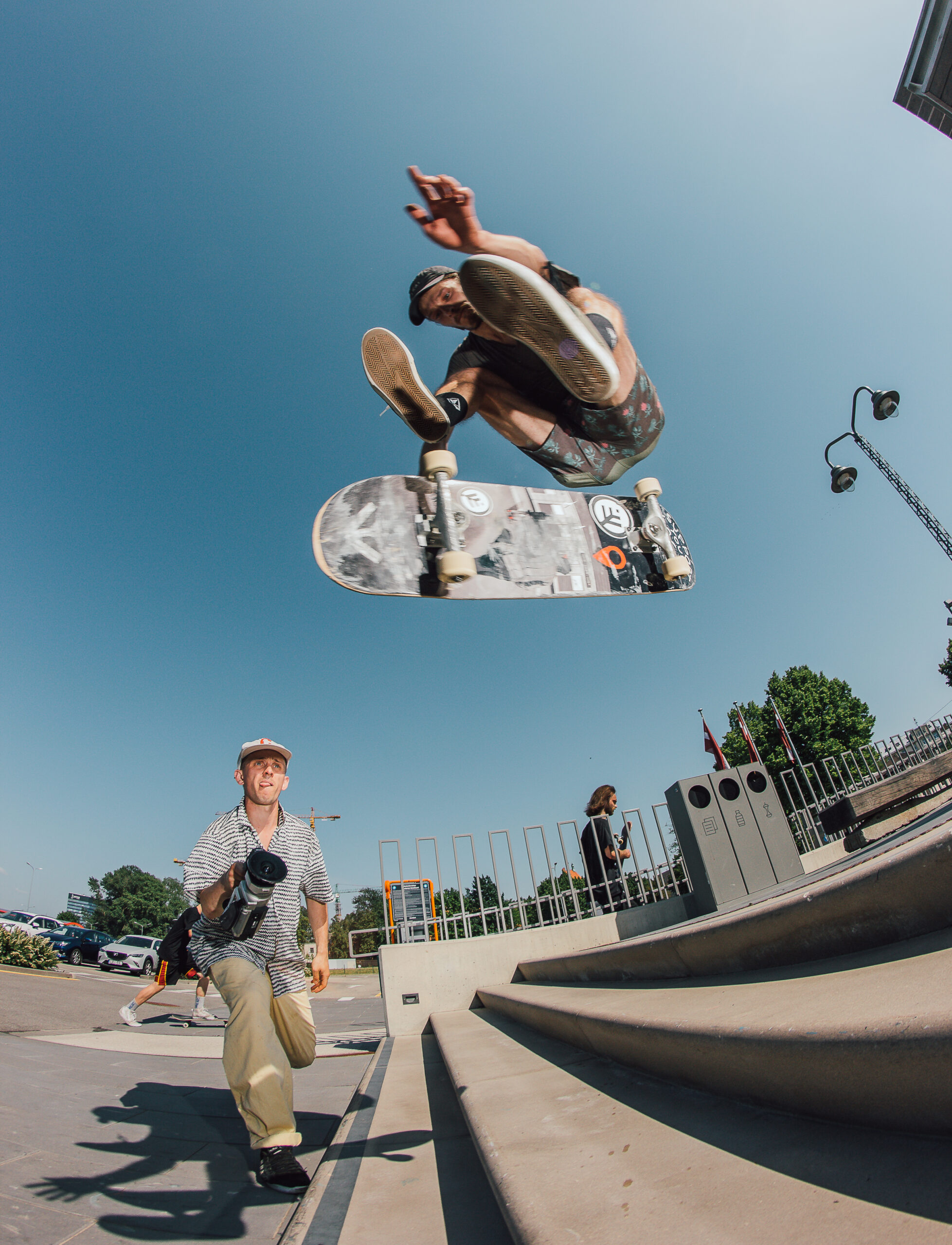 We started the day around 15:00 at Hanzas perons with the four stairs being the main attraction. The lack of shade made this spot the hottest of the day. No bust was a great surprise as well. The spot is across the street from the police station, but no one there seemed to notice an 80+ crowd of noisy skate kids.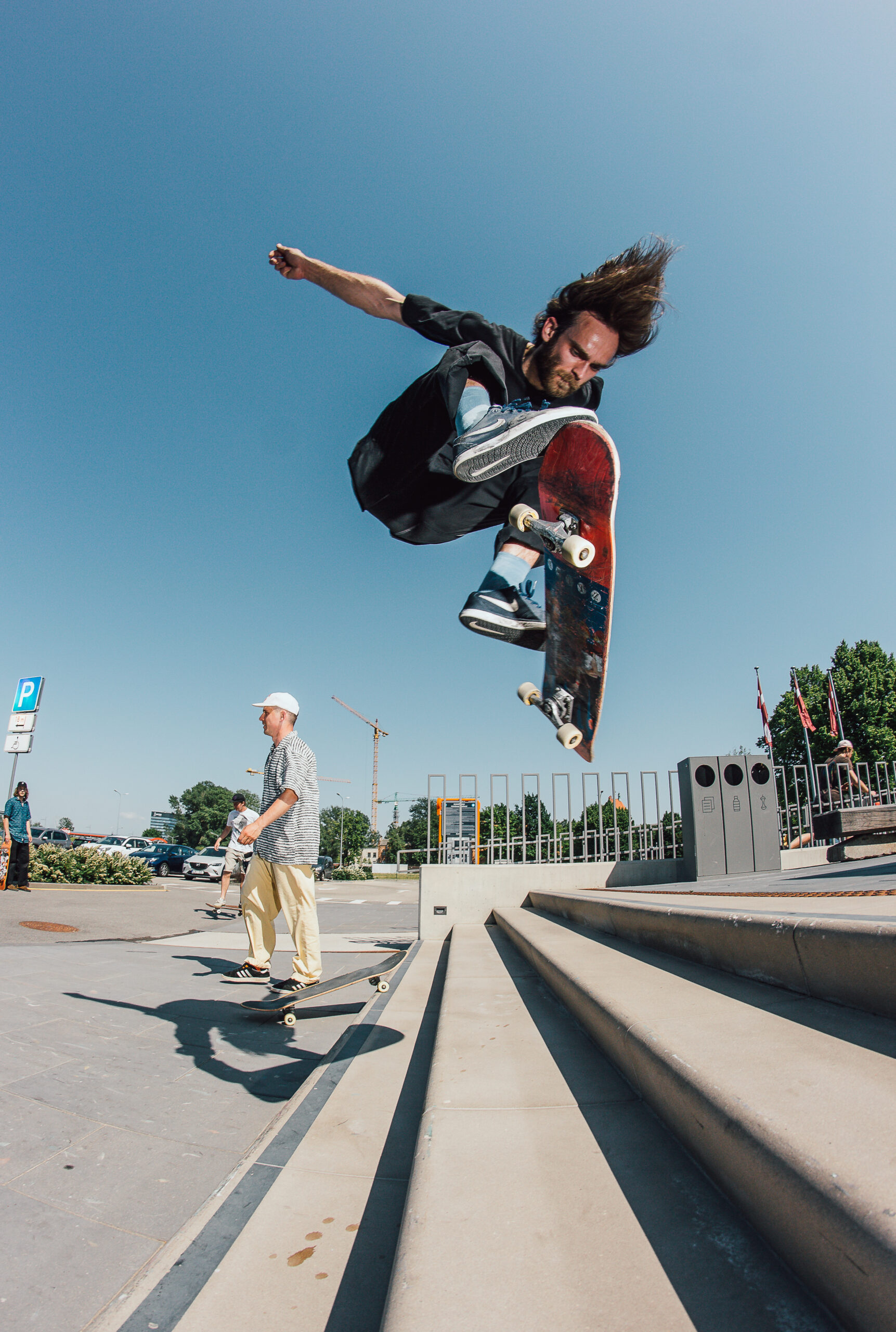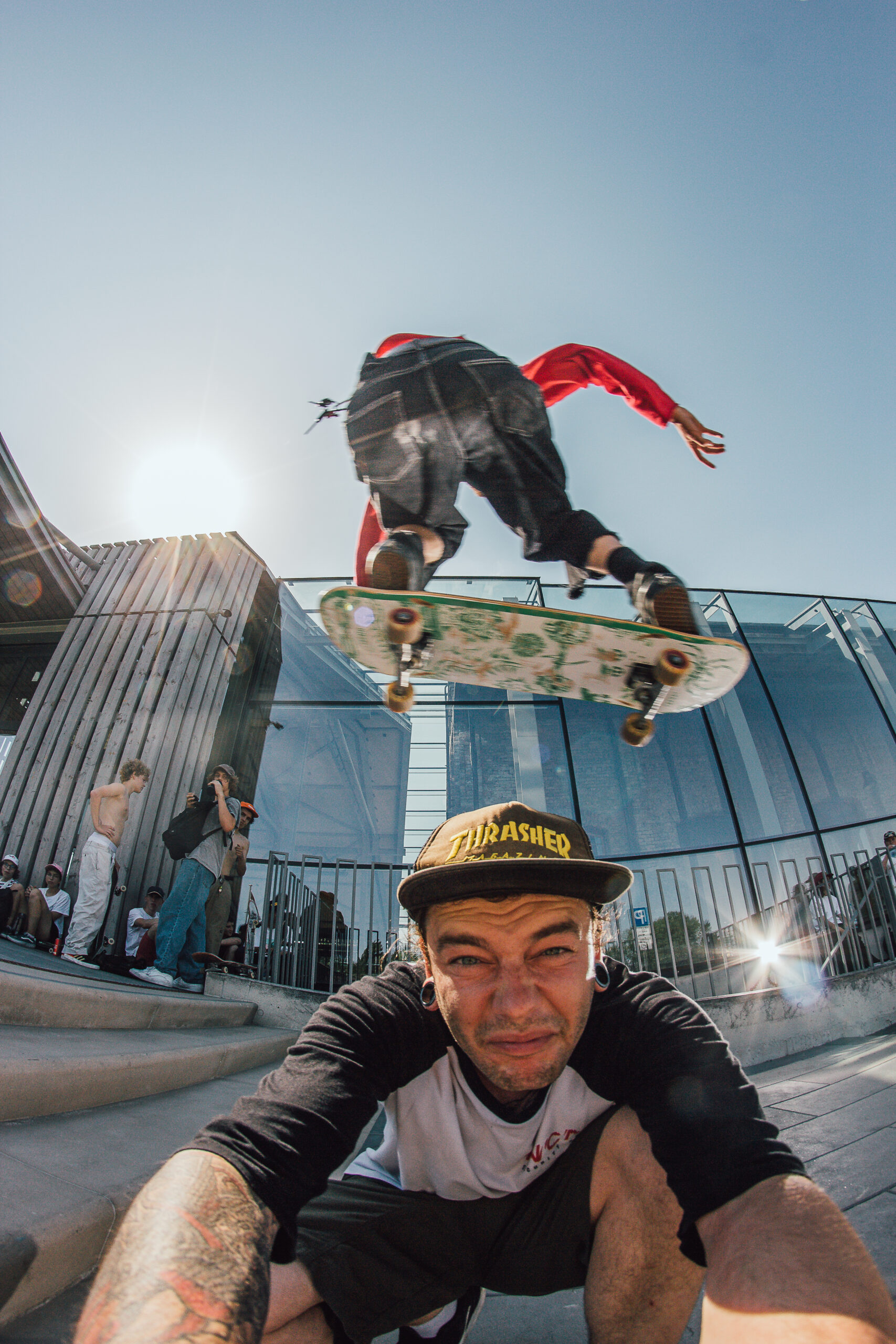 After Hanzas the crowd went to the newly built  ledges (S/o Riga DIY) in this small nameless park next to Labietis and Piens club. The ledges are now called Piena Ledges because of Piens, the club no one ever goes to. But it's a cool name.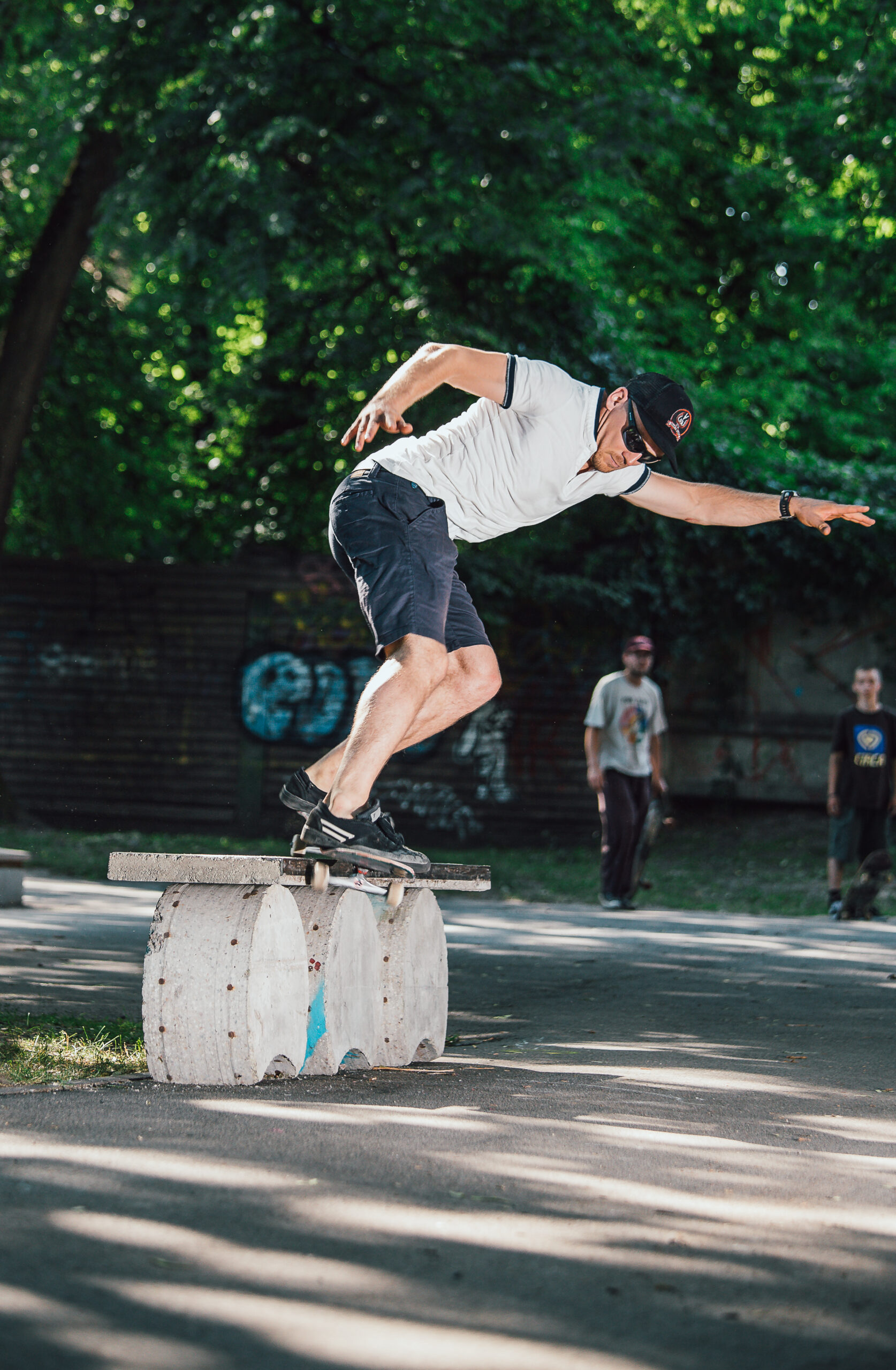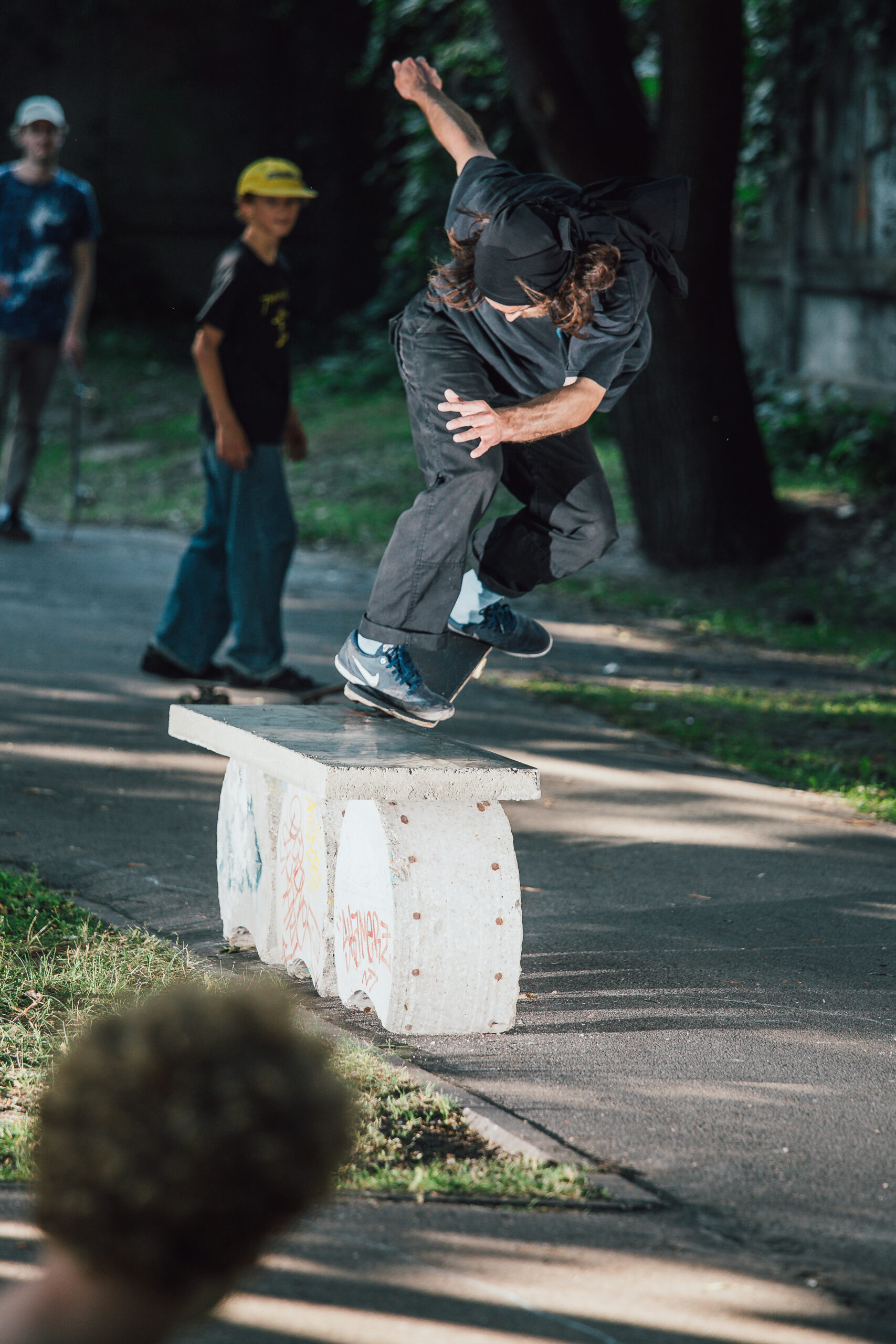 Just look at how gorgeous this tall ledge is. Riga DIY has a good eye for this urban design thing everyone talks about these days. The spot was great. We had a best line contest there as well. Not sure who got it though, but our lovely supporters: Clockwise, Boards.lv, Tikari and Vans were really generous with prizes for good skating.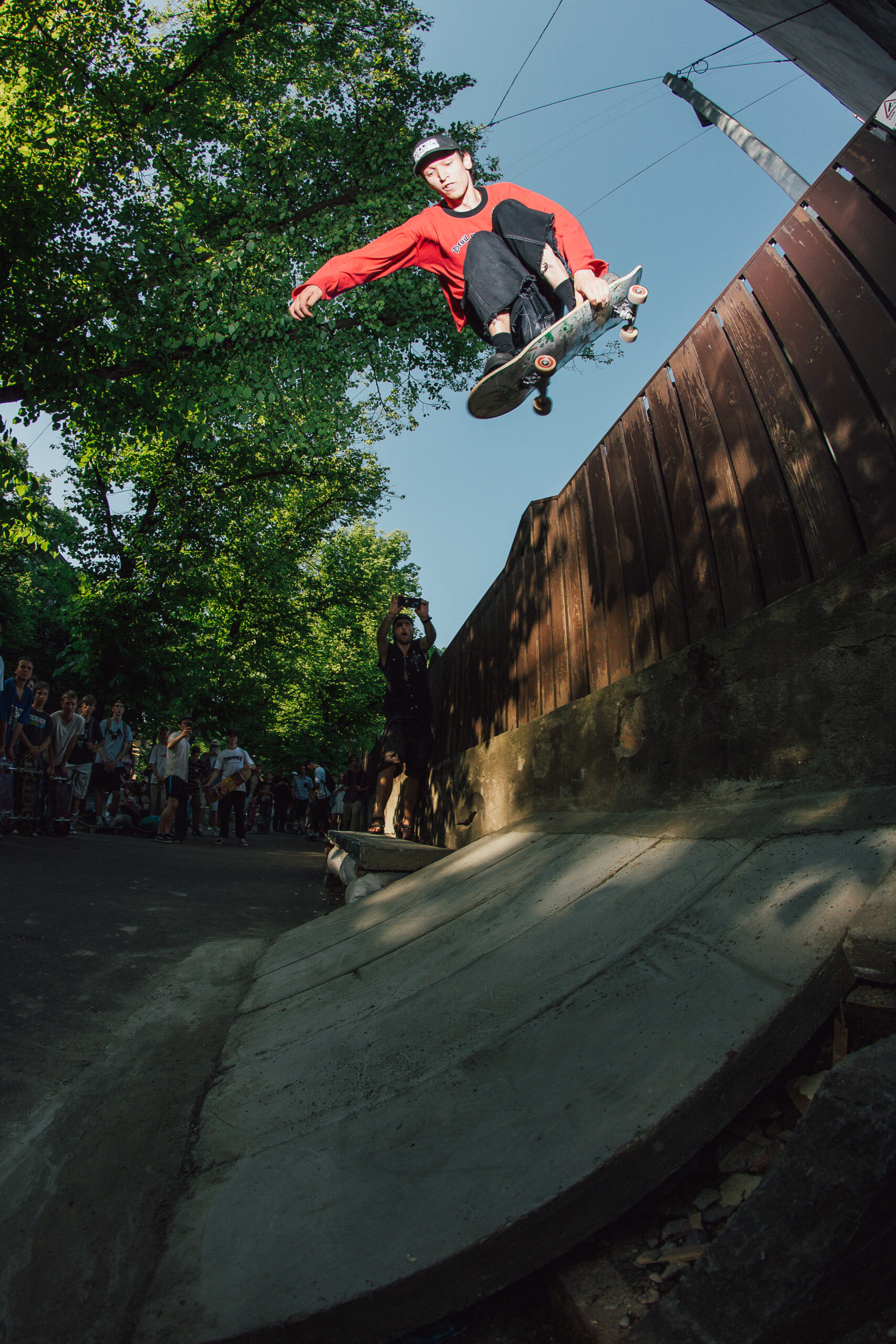 After Piens, we hit another new DIY spot, more precisely an updated old DIY: the Miera street ledge aka Kalvan's BOX. With a few twists from Riga DIY, the ledge got an step up extension and a bank—a really good bank to acid drop to.
Around the corner Armands was hustling some fresh Straight Forward decks from the trunk of his Cigars.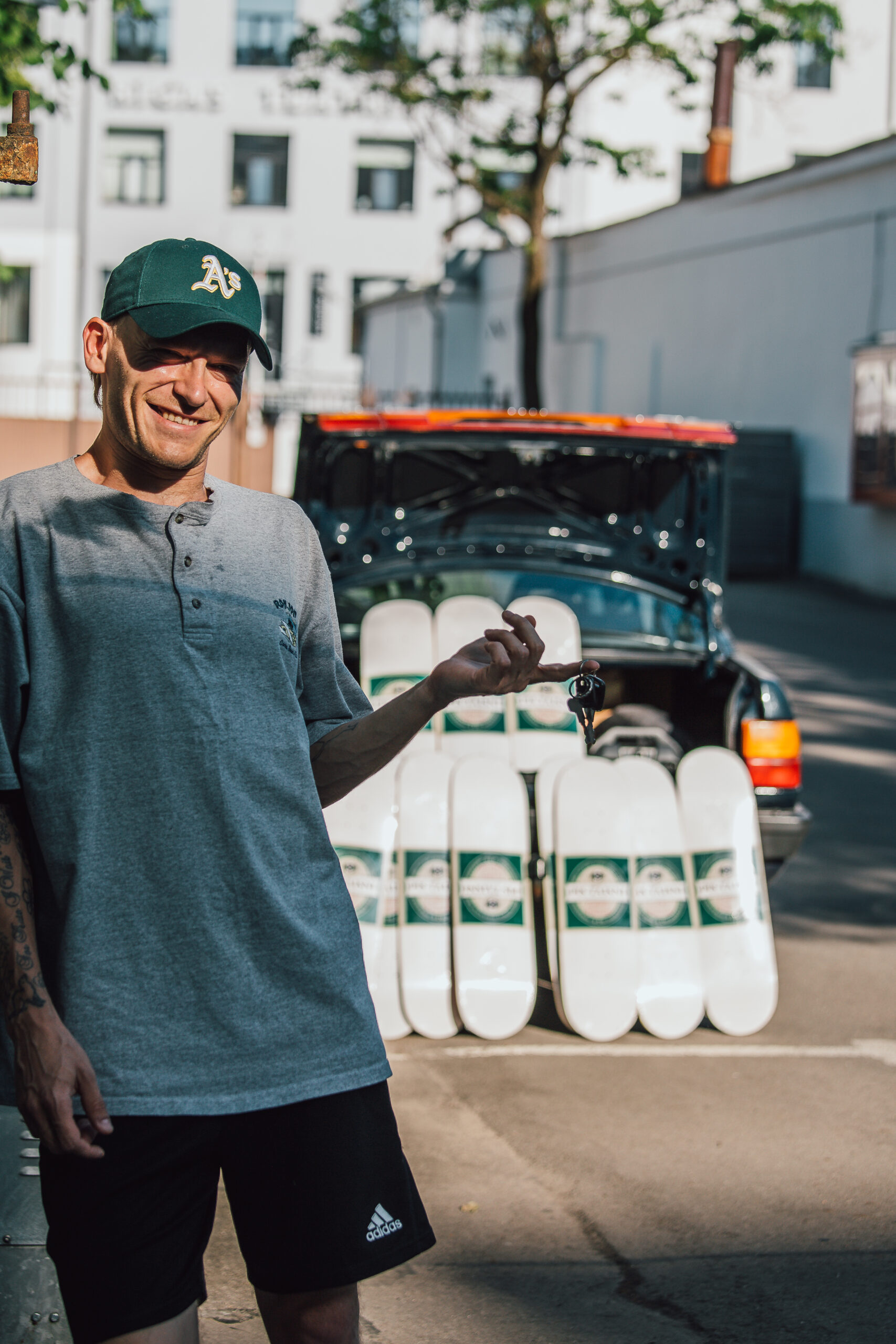 For the ender spot we hit the BMXers DIY. Not sure if are allowed to hang there, but I guess after skaters have granted this car jump ramp thing to the spot, which you might recognize from before, we must be in good terms.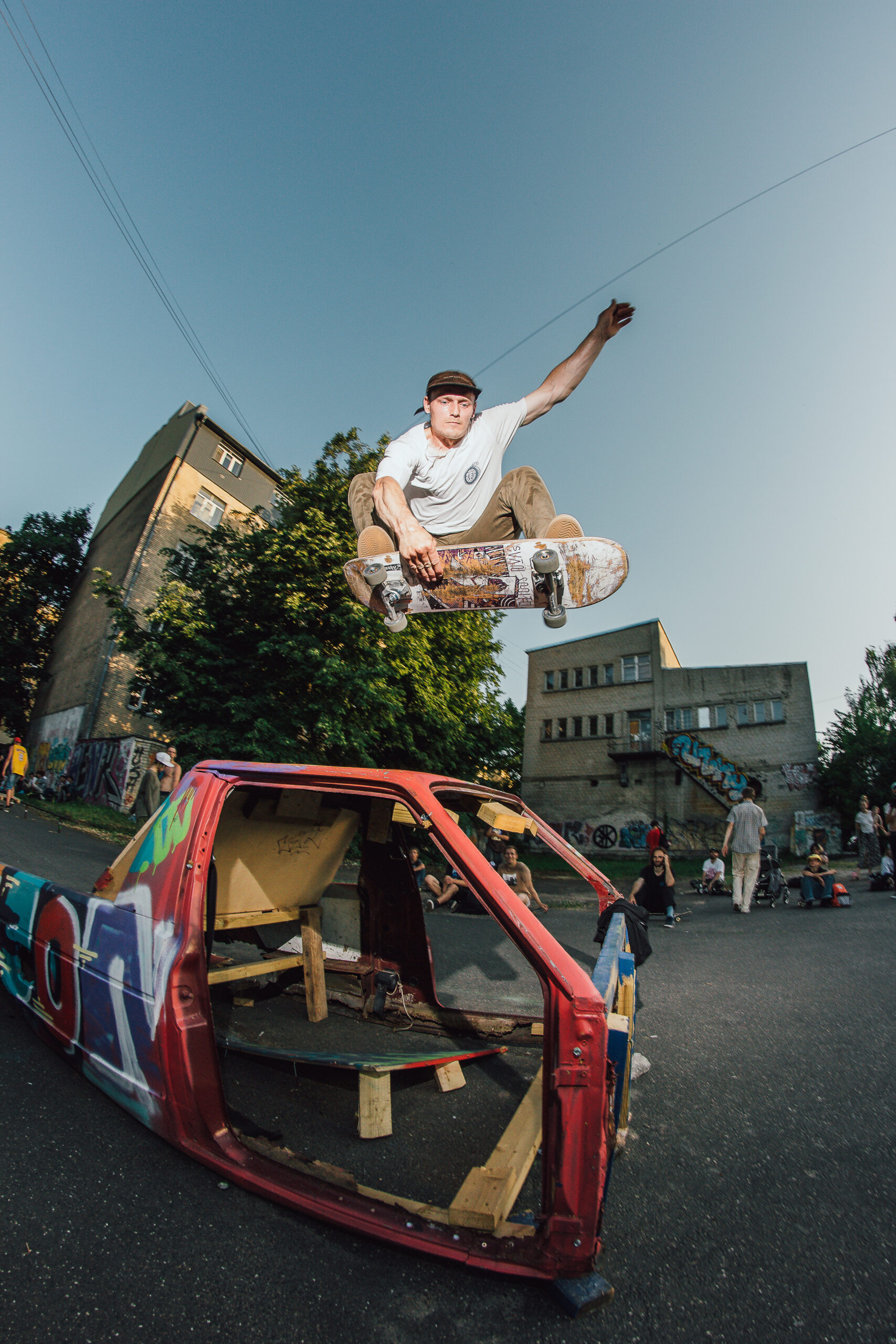 After every Go Skate Day it seems that it can't get any better, but somehow it keeps getting better and better. Huge thank you to all parties involved, to all the skaters and to the culture of skateboarding. See you in the streets! Enjoy the video and keep it skating.
Reminisce: