Cover photo by Liidia Maier/ Kristo Õismets -Kickflip
Hope you guys are having a good time and skating a lot. Spring is here and there are no excuse not to do all that. Today on a surprise rainy day (in Riga) we can chill and recap some memorable events from April 2019.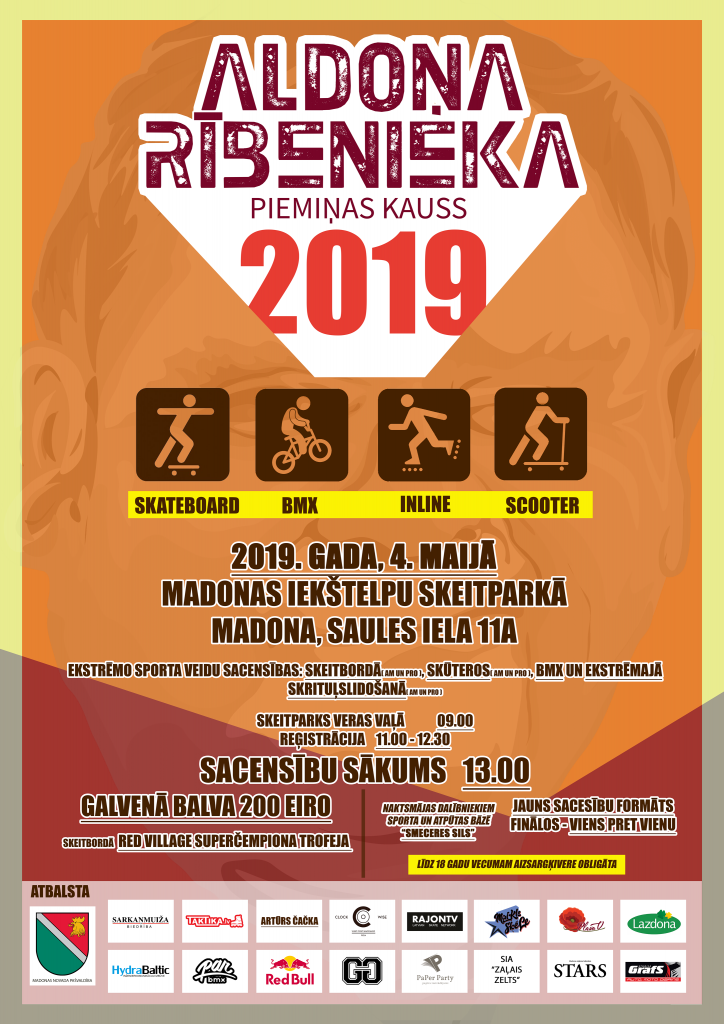 Event in Madona coming this Saturday.
Original Riga board shop Boards.lv was keeping in pretty quiet for a while, however, they have released a new team edit recently from the Spot center.
Meanwhile in Tartu, Aleksandr Tubin and co. destroy their indoor park. That park where Romario beaten up that flat rail.  Andris threw a real gangsta move – ss heel bs 5-0. Props.
Estonias got a visit from American skate beasts Ben Hatchell and Lizzie Armanto. What a great inspiration for the locals. The duo did couple of demos around local parks and hung out with the kids.
In Lithuania Boardsports shop released a video of their team cruising around. Don't know much about this, but check out the video to see what's up.
Fully Ghetto released a new clip with the likes of Lukas Matusevičius and Žygimantas Rudys skating Kaunas. 
Clockwise skateshop was a part of an Urban festival in Agenskalns where they organized a small skate event. That was the event where Fricis flew over a fence into the street.
If you are into serious olympic skateboarding make sure to follow the new Latvian Skateboarding Federation instagram.  :p
Armands Baumanis has been killing it with his podcast show Straight Forward Podcast. New episode comes out every week and until now he has talked to a couple of Latvian skaters including legends Rudolfs Henčels and Egons Avots. It is exclusively in Latvian, so local heads tap into that skateboarding insight. Find out about RajonTV in episode 4, also the recent episode with Edijs Aizstrauts is pretty intriguing. Armands himself was a guest at a podcast recently where he talked about his podcast. 
To sum it all up check out this mad edit by Kristofer Ozols. Some clips from Sweden, Riga hijinks and Deda casually destroying his apartment.
Stay strong and keep ot real! See you all soon.