This was completely random and unexpected. I was planning a mini RajonTV trip to Liepaja to celebrate my birthday, and somehow ended up on a Tikari trip to Cesis celebrating Miks Grantiņš birthday. This just shows how good of a trip organizer I am.
Unlike my trip, this one was organized pretty good. So good that all I had to worry about was pressing record at the right time on my old Sony camera. Roberts Krums was also there to watch my back and take over the cam when I was feeling jazzy. Nauris Dollins  shot the photos. Arvids Zvaigzne drove the car. Armands Izinkevičs made sure we were fed. Tikari chef, Arturs Grinbergs provided killer accommodations, and the Tikari skate team: Kristofers Ozols, Linards Viksniņš, Arturs Nesaule, Miks Grantiņš, and the new comers Edijs Plume and Artis Strazdiņš provided the shredding.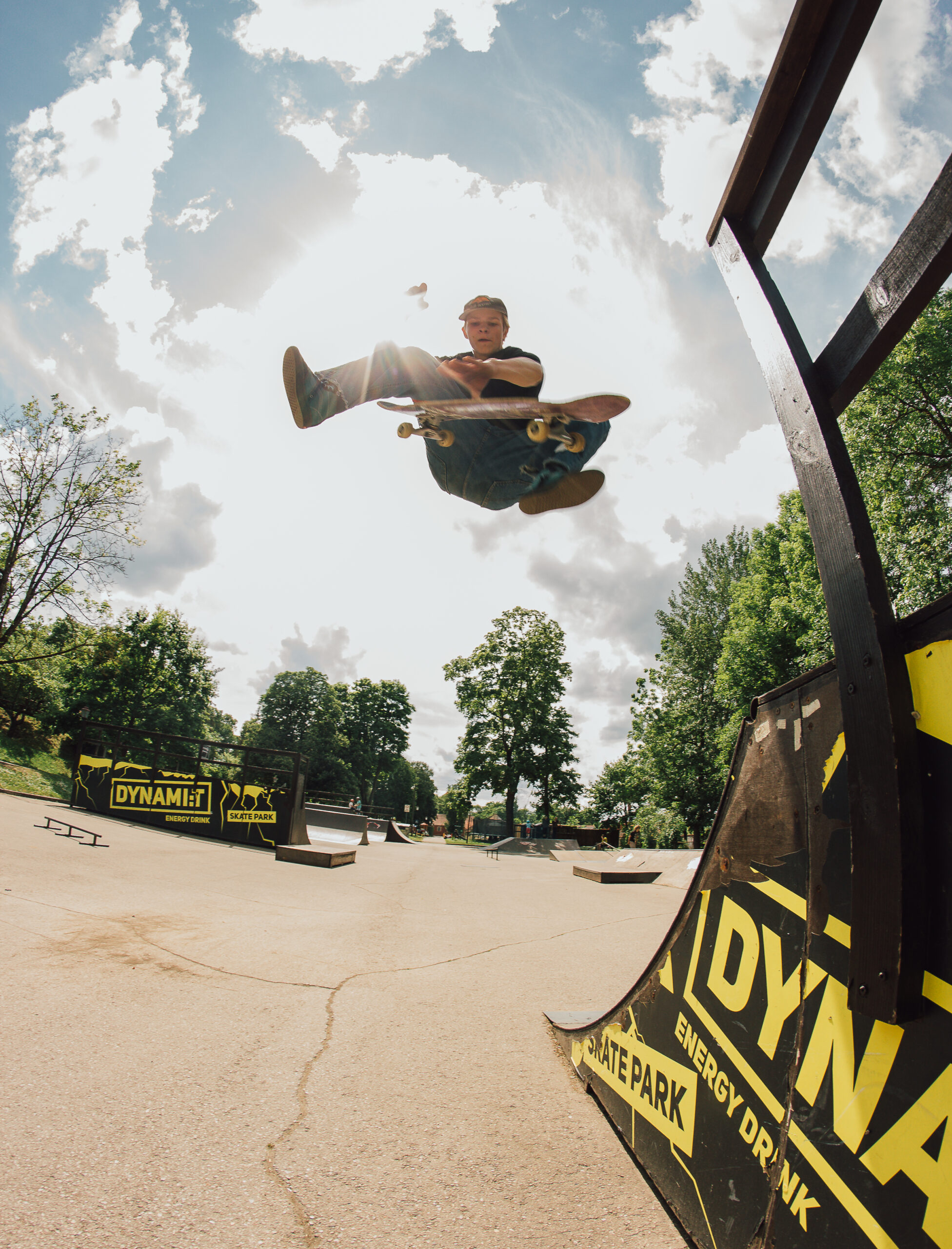 We skated Cesis skatepark, the main training facility of the local Barspin devision,  and then hit the streets. Some may think that Cesis has no street spots, but for Latvian dimensions it has a lot. If a city has two handrail spots and one decent stair set, that city is worth making a weekend trip to. Cesis has more than that. Don't forget about the hills.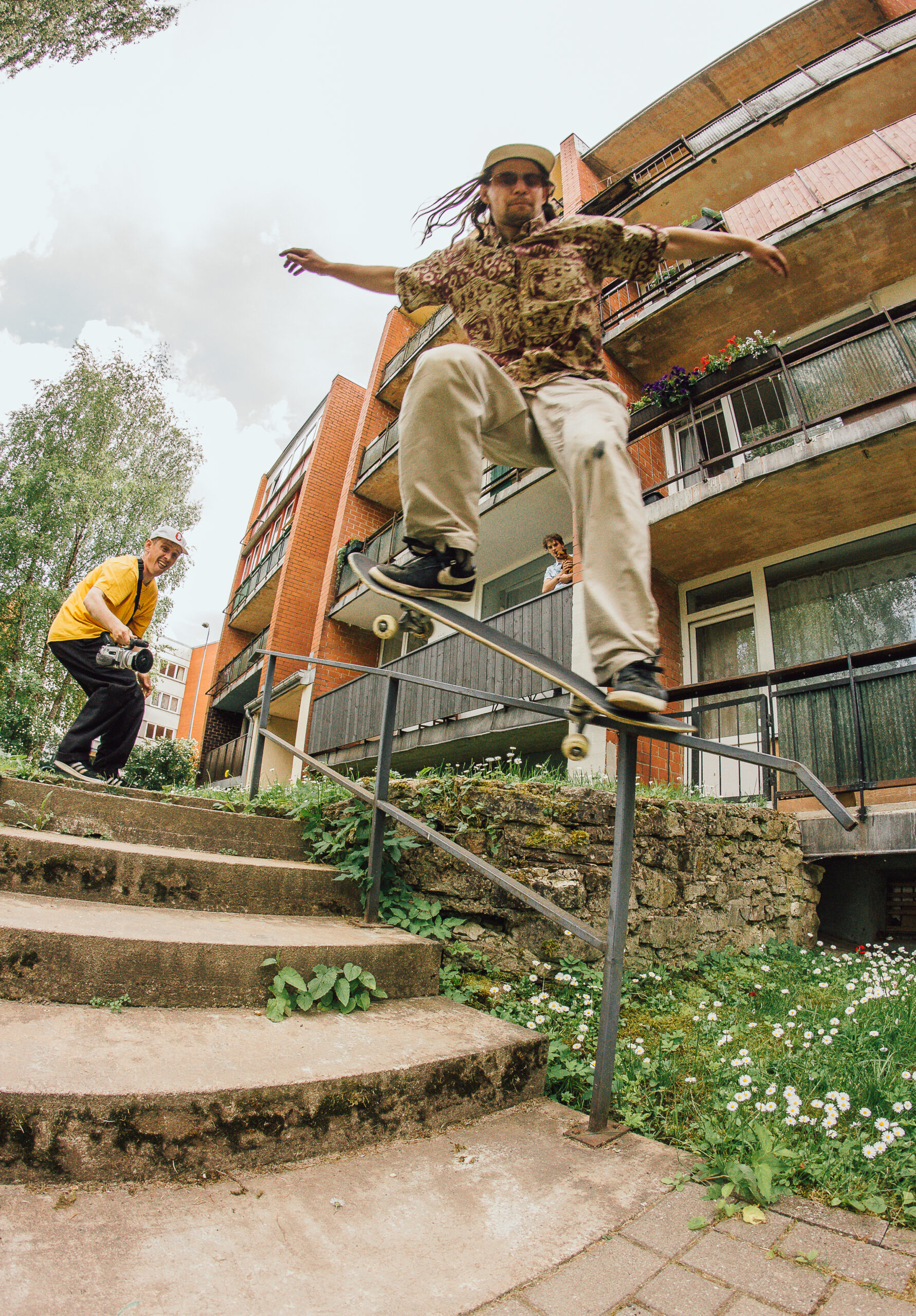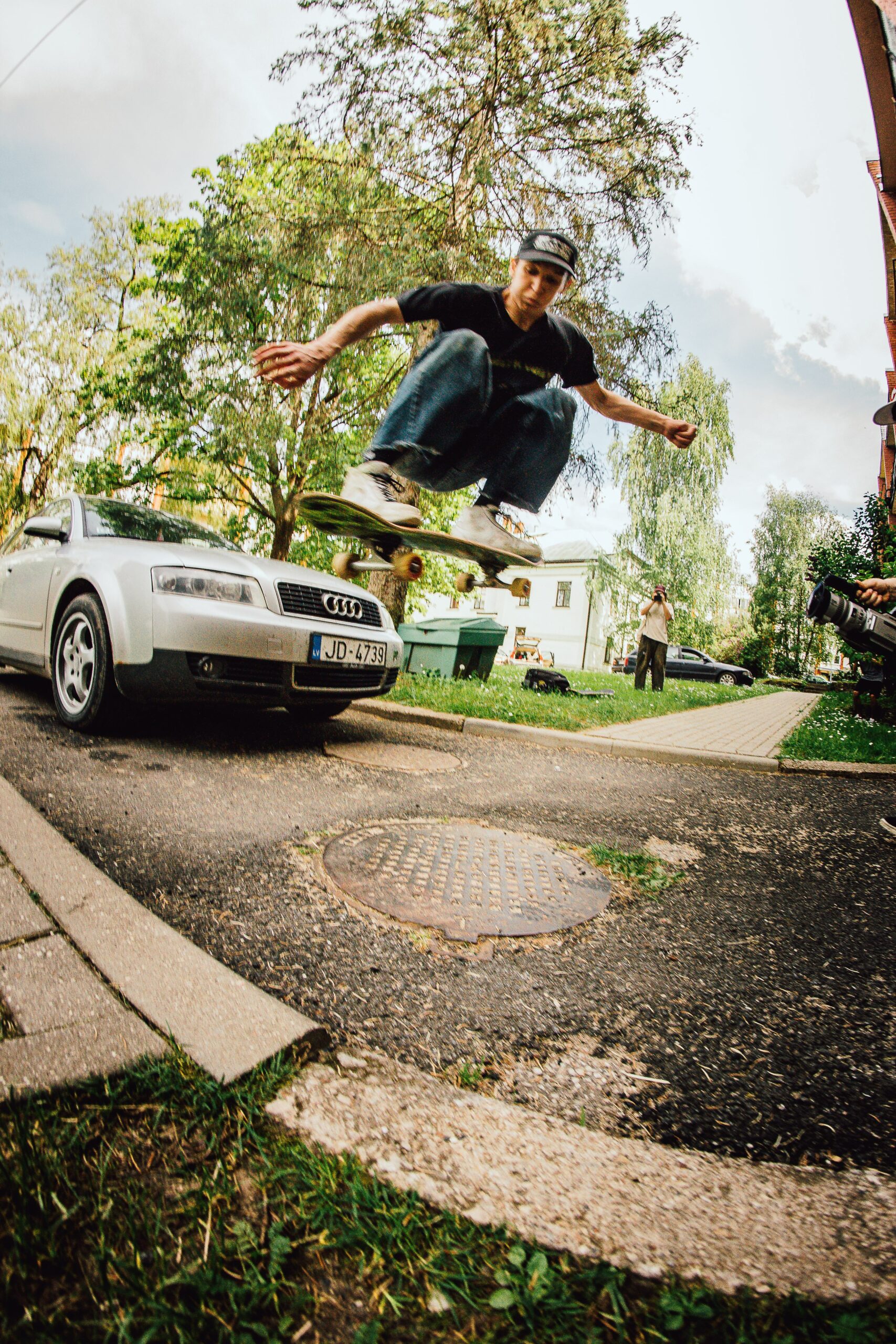 After hitting some spots we got to this twelve stair rail. It looked massive and no one thought that it was possible. Nauris and Rob left to the shop to get some grub, thinking that everyone was going to chill. All of a sudden, Artis and Linards started messing around with the rail. Linards jumped on the rail and Artis followed. Even behind the glasses Linards' eyes were on fire. He grinded the whole thing, stomped it but didn't roll away. The vibe was intense. It was a now-or-never moment. Where the fuck is Nauris? We need to get a photo of this! Miks, who only shot iPhone pics before, grabbed Nauris' photo camera and started to point and shoot. Good thing Miks shot the tricks because boys were quick. Three tries later Artis was riding away from his trick and Linards did his right after. What a sick moment. Back to Back for the books. Nauris and Rob turned up just as we stopped cheering. They said they heard us yelling from shop.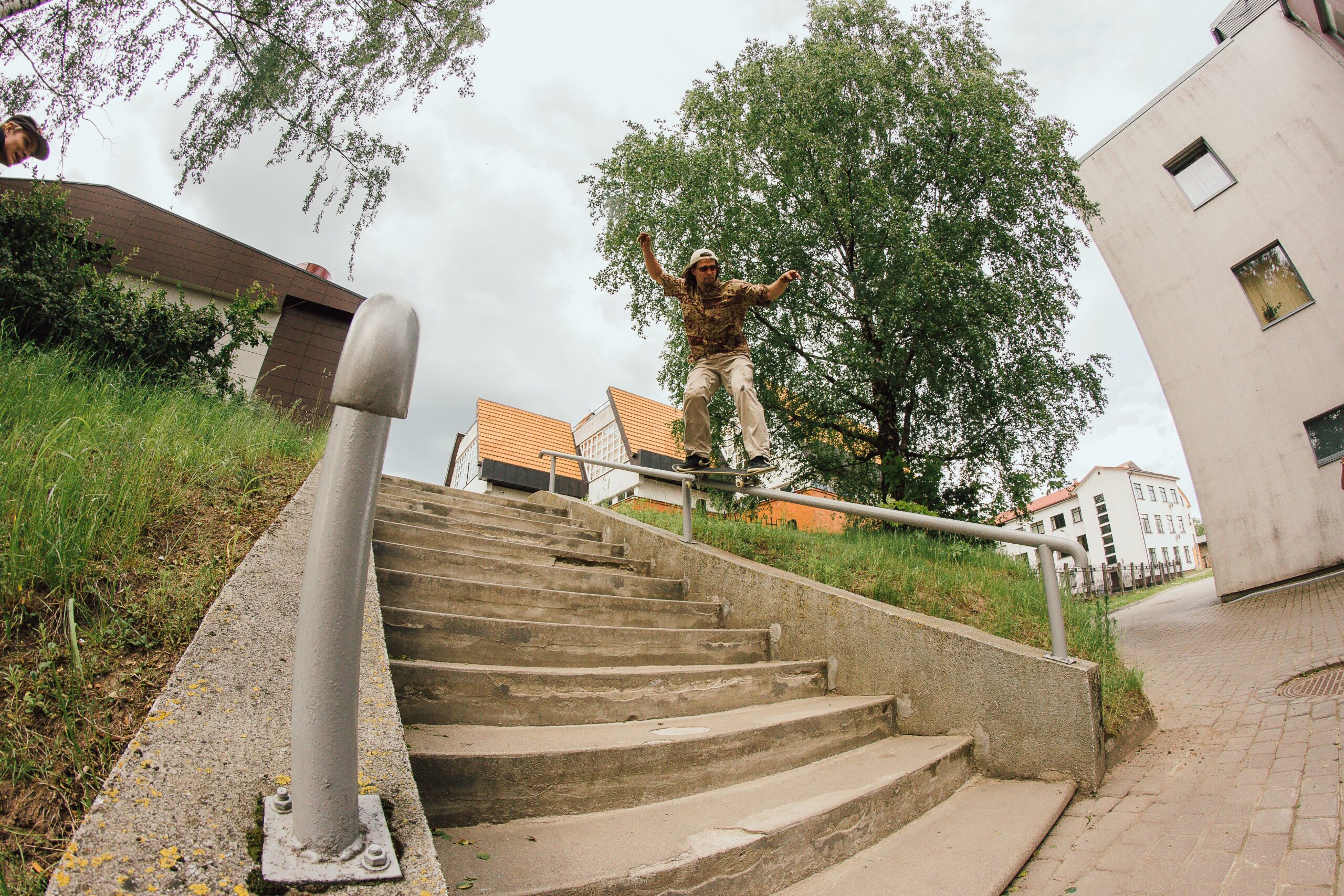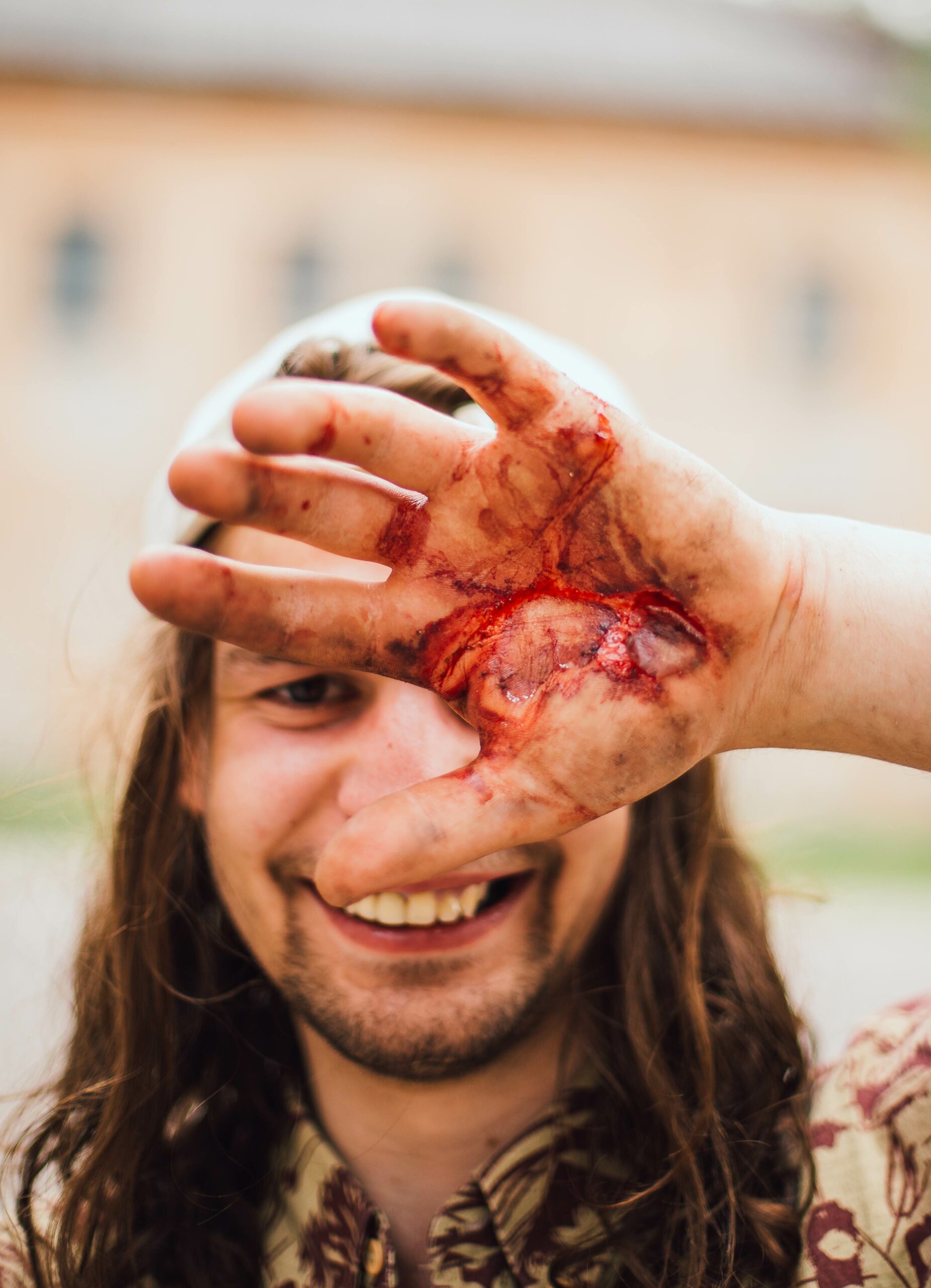 We spent the evening celebrating mine and Granjas Birthdays over at Artus' palace. Sauna, grill from Izi KCHN, and a good swim in the pond. Superb relax. Latvian Style.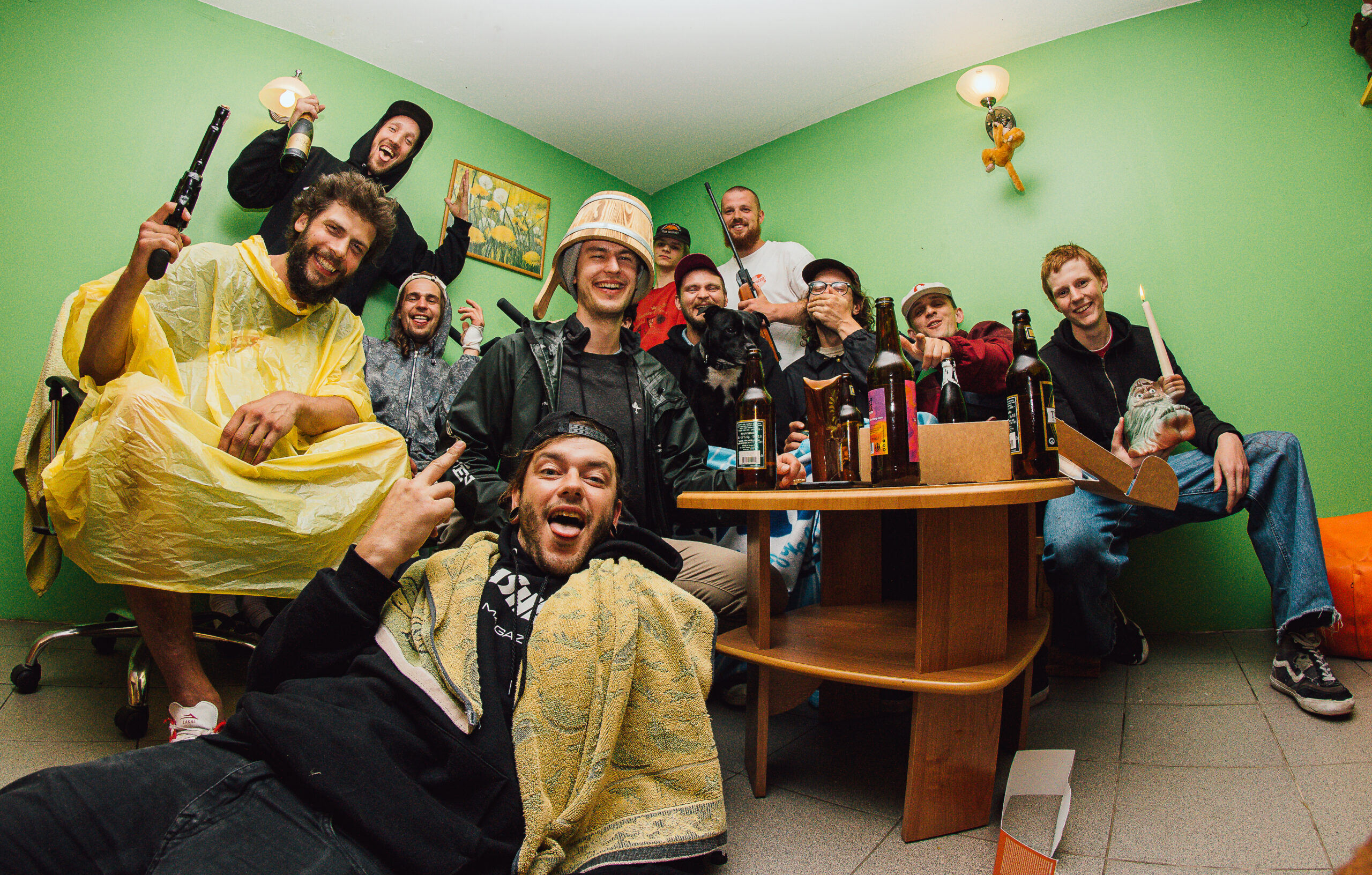 The next day was rainy and we didn't expect much to happen. We went to check some hills at the local biathlon track that has some hills. Fun fact is that Artis Strazdiņš trained at biathlon for 5 years before. Maybe that's why he's so good. The biathlon mega hill was taken by Kristofers who told later that it was his first ever legit hill bomb.  No photos from this session, but you'll see it in the vid.
And for our ender-ender we hit the classic wooden steps in the historical center of Cesis. Artis sealed the deal with a sick bs flip. Probably the calmest battle I have ever seen.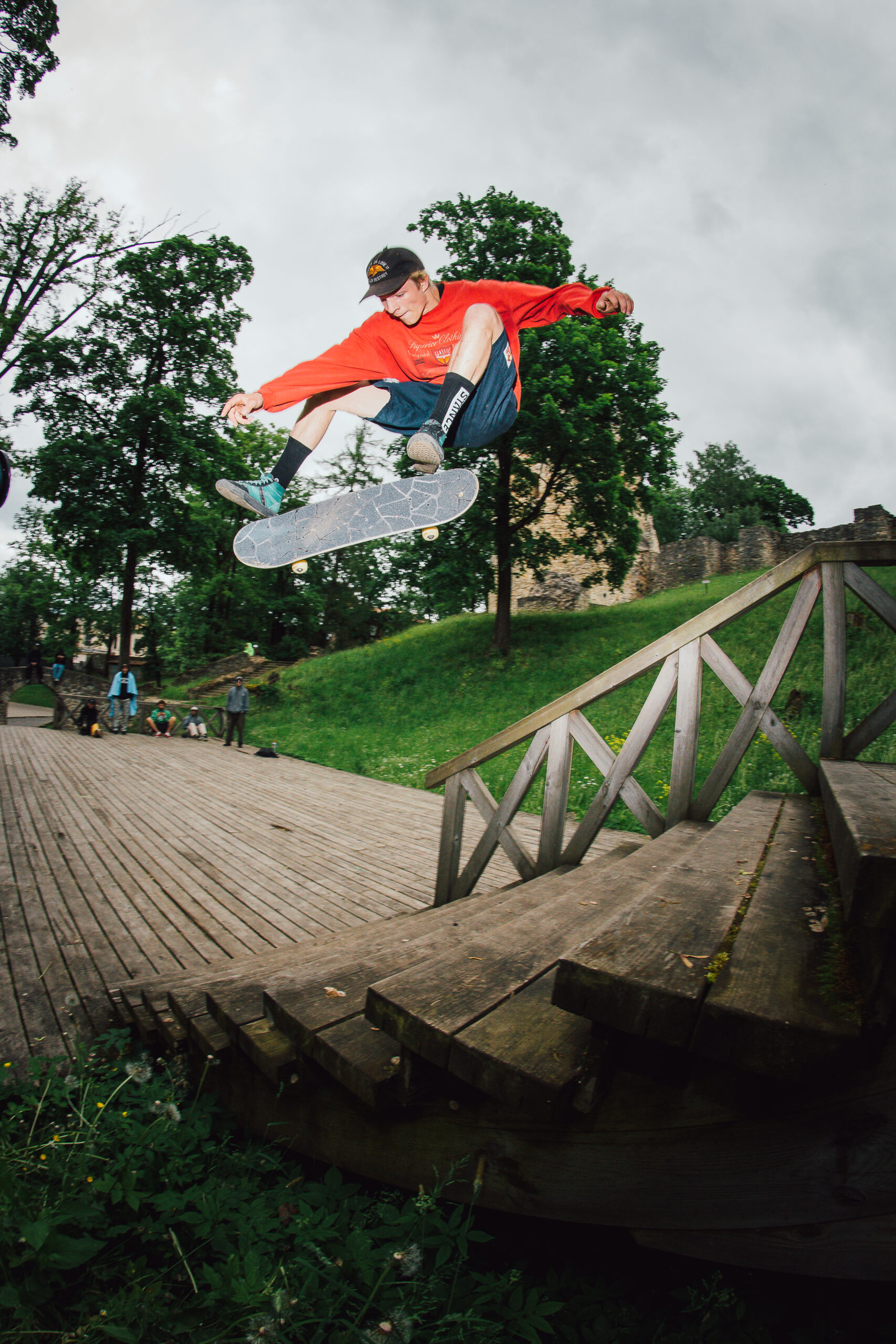 Shout out to TIKARI team for the trip and for good times. Enjoy the video from the trip below. The video is a joint Rob and Gaba production. We haven't tried editing together before, so it is a new experience for both of us. Well, since we are still friends after making this video together, maybe you'll see more stuff from our duo in the future. In the meantime, have a good watch and keep it skating.