Whenever summer comes to an end, it seems like a little loss. As a part of your joy dies. Good thing though, you know that summer will come back. Maybe that's the best part of having winters. Winters make us appreciate the short warm months we have. Also now we have corona virus as a reminder of appreciation. As long as we are free to do whatever we want, we shouldn't take it for granted. That said, hope you guys had a good summer and thank you for tuning in to RajonTV.
(No video report this month! We ducttaped the VX back together and now mostly filming for a proper edit! )
As we always do in the Links section, we are going to review some notable moments from August. Although it might seem low key, August 2020 had some things that are worth mentioning.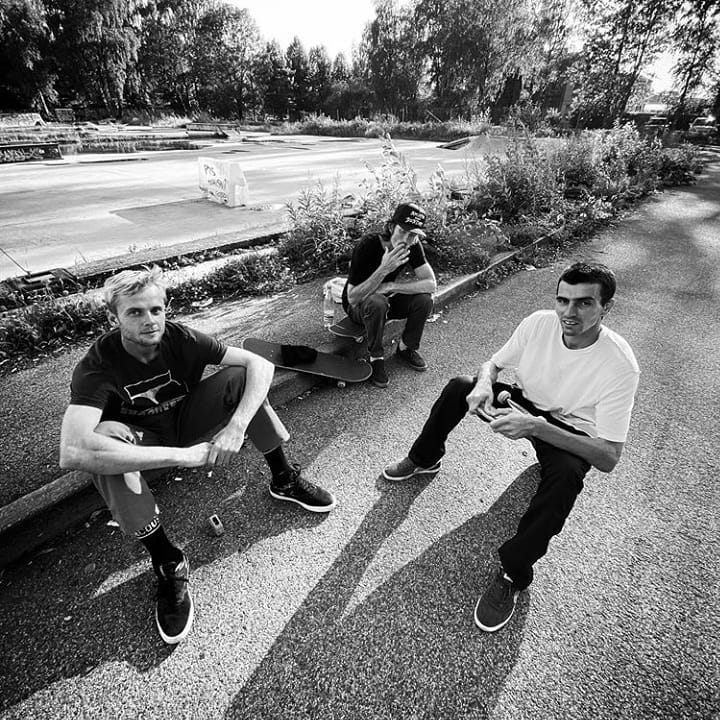 Ventspils skatepark, Madars' home turf, celebrated it's 20th anniversary on 5th of August. Madars organized a contest and invited some rippers from Finland including Eniz Fazliovs and legendary Pat Duffy.
For around 7 years VEF DIY stood stagnant and, as it usually is, it took one man's initiative to change that. Fricis, who is already (unofficially:) proclaimed Rigan of The Year, took matters in his hands and upgraded VEF.  Now VEF has a box and more opportunities. Fricis plans to make some more things there. Follow @riga_diy for more info, and if you are keen to help in building, send a DM.
Arturs Bogdanovičs is releasing a book with collection of his photos over the years. An intriguing peace is planned to be released already this week. More info in the instagram post above.
Speaking of print media. You probably have seen or heard about the new Estonian skate mag HARI. To keep up with what the mag is doing follow their newly established insta page.
Kristofers Ozols and Edijs Plume started something new which will soon turn into a full blown skateboard company. New creative outlet got dubbed Barspin Skateboards. At the moment it is a fun movement of young skateboarders doing whatever they want. Guys post a lot of videos on their insta and gaining momentum every day. Kristofers told us they have a lot of plans for the future. We can only wish the best to the project and hope it will turn out good!!!
Spot center hosted two events in August including our Game Of Skate Championship finals. First event was a Riga Skate Cup which was taken by our young intern Rudolfs. What a beast.
Tallinn had a their annual King Of Tallinn event. Judging by the feed it was  hectic as always.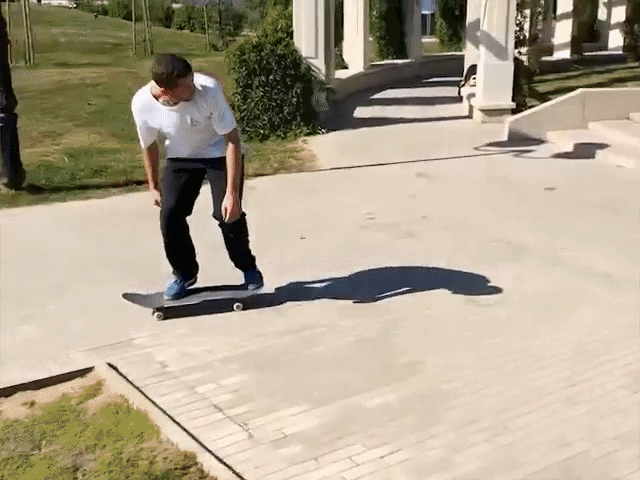 Also speaking of Tallinn, our August Top10 aka search for the summer ender, got taken by Raul Urberg. Yet again Raul took us over with a fakie flip. Last year his fakie flip down Viru 9 got the Trick of The YEAH award. Now he fakie flipped up a 3 stair which is backwards 1/3 of his last year achievement. Fakie flippin straight up something seems so wrong. Remember questioning that trick since Bag of Suck. Also this month we were giving a board from Clockwise Skateshop with custom graphic by Roberts Krums. So congratulations to Raul!
See you all soon! Have a fabulous autumn ;|