Last July we went on a "big Latvian trip" again. This time we set to explore Kurzeme region or as it is called in Livnonian, Kuramo (hence the title of the vid). The organization of the trip was almost perfect. People were whining about prices and bailing last minute, but that's nothing new. We had Arturs Nesaule in charge of the organizing, so it is obvious this whole thing had a happy ending. Don't know how, but we had two buses, gas, and drinks covered. Big thank you to all of our supporters, friends and sponsors which we had plenty.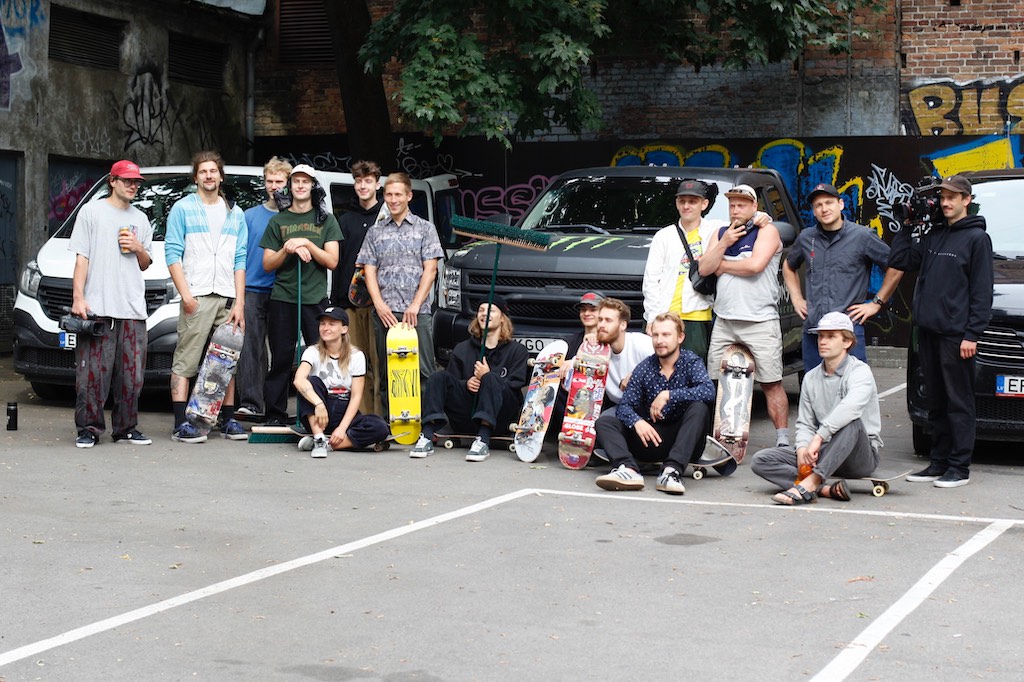 When we were meeting up before the trip, I started to feel a bit of a buzz inside, some kind of pleasant nervousness. Step by step the mind immersed into the trip mode disconnecting from the normal reality. Others probably had something similar. Everyone suddenly became super funny. People cracked jokes anticipating what's going happen. "So, are you ready for the trip?" By the time we were in the buses, the disconnect with the normal world was at its peak. I started to forget where I lived and what I had to do for my job. It's crazy to imagine that professionals skateboarders probably live in that state most of their time, we only tried 5 days of that life. It is exhausting, yet rather tempting.
In case you want to know more about our trip and have something tangible to flip through, get a copy of our trip zine, at either Clockwise or Tikari skateshops.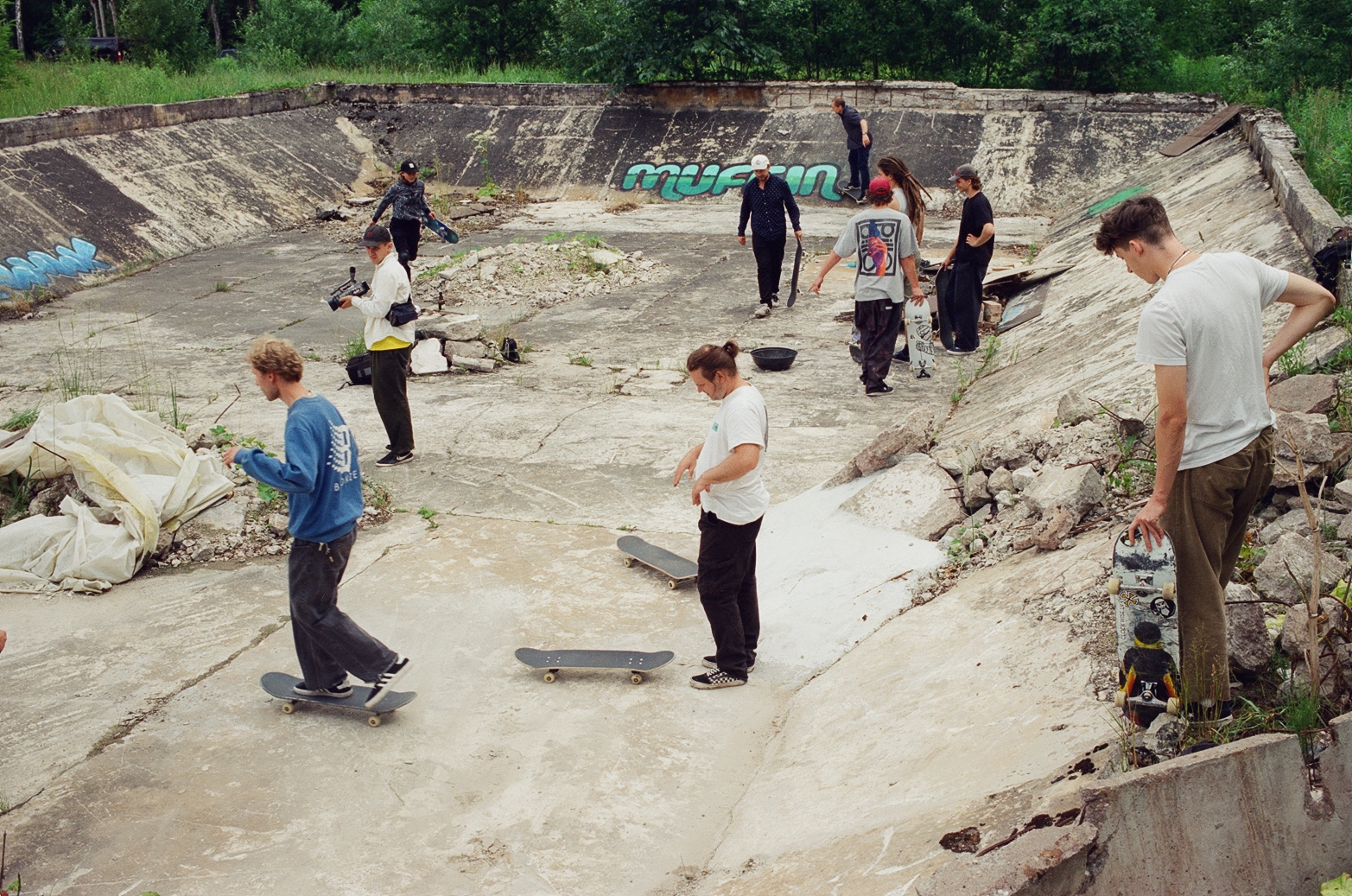 One of my personal favorite moments of the trip happened right away on the first spot. We went to pick up Fricis in Kemeri and he suggested visiting his DIY ditch spot. Obviously we got some good there over the ditch channel from Rudik and Fricis. I was stocked on their tricks, but they are good at skating, so I wasn't surprised they skated that ditch gap. On the other hand, when Arturs Paugurs joined the session and started throwing a backside flip over the channel, it was totally unexcepted.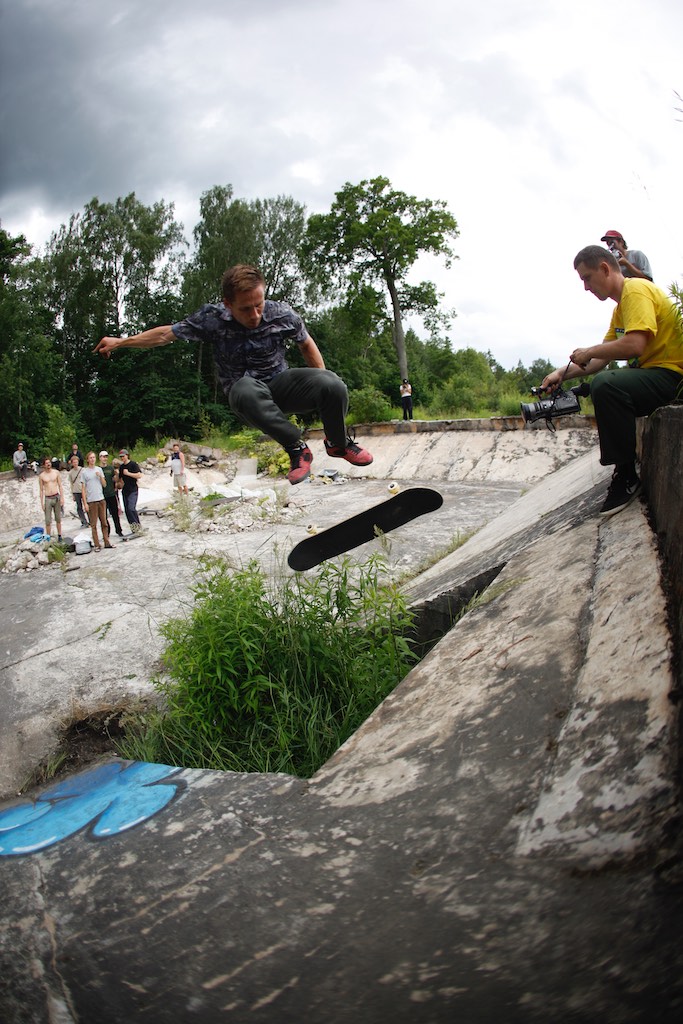 Don't get me wrong, Paugurs is a skilled and passionate skater. I guess he just disconnected from reality and forgot that he specializes in manuals and techflip tricks, not some crusty AntiHero type shit. The man was charging! His sweat was mixed with Mangali that he poured all over his body to cool down after a head smack on one of the tries. To get his adrenaline levels even higher we cranked up his favorite hardcore euro dance hit "How much is the Fish?" by his idol, Scooter. More a bunch of failed attempts, Paugurs eventually rolled away perfectly as unexpected as Scooter's weird lyrics.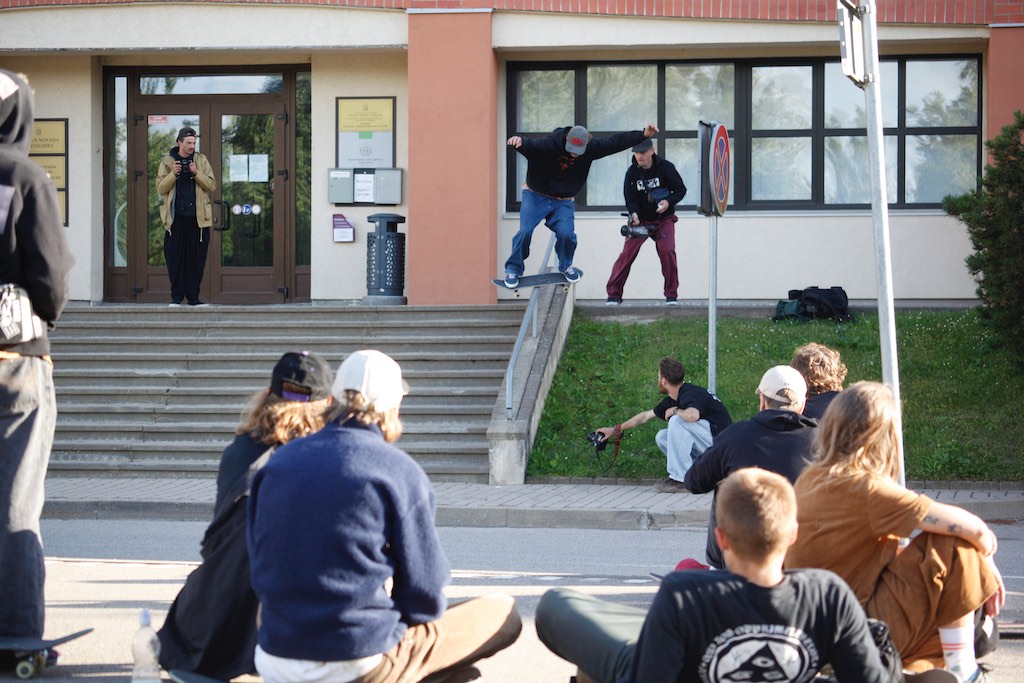 Kurzeme has some of the best spots in Latvia, and like anywhere, the worst as well. We skated plazas, some modern architecture objects, and random non-spots in between. We tried to skate spots that majority would enjoy. On the other hand we had Artis, who's more specific with spots. He would rarely skate something random like a lot of us. Instead he'd be waiting for real spots. You know, rails and shit. Well, I guess we need to go to East LA next time.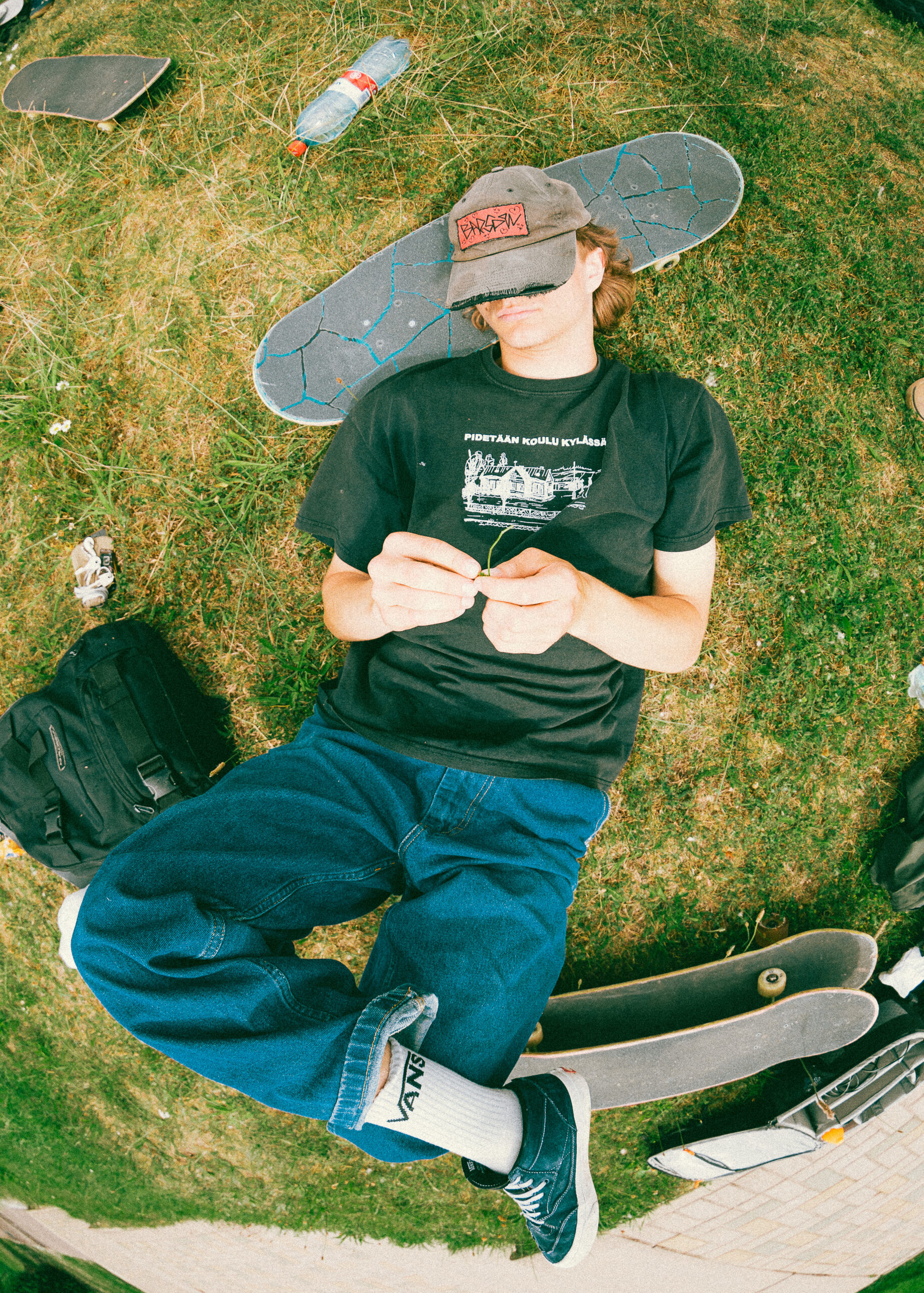 Others were content with good old Latvian spots. We had a great sessions on this coble stone bump and a plaza in Talsi.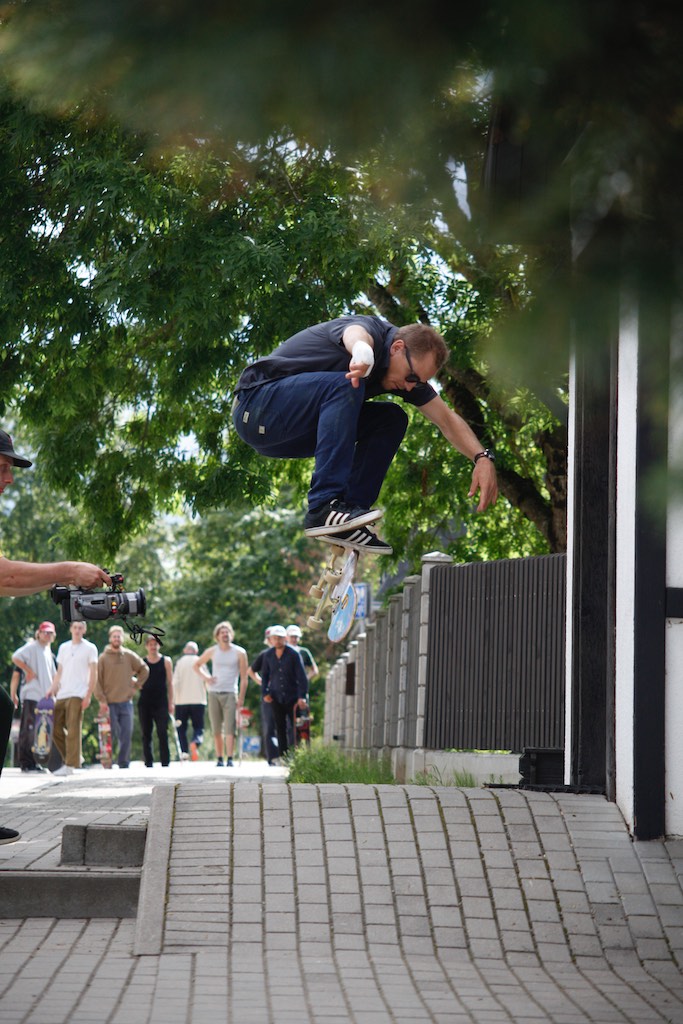 Maks broke his finger trying to skate a rail on the first day of the trip. He actually just came back from Helride with Rudik, Fricis, and Nesaule and they all jumped right into this trip. You could feel they all were a bit shaky on that first day. Maybe that's why the finger got snapped?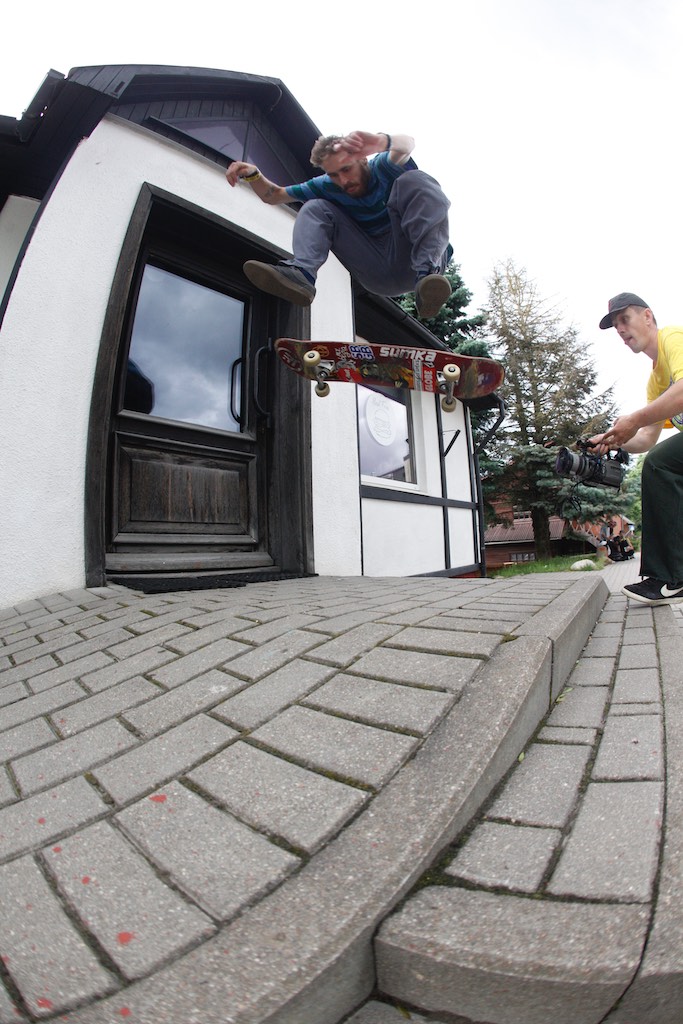 Boga also came back from a long trip. He's been all over the place prior to Kuramo Voyage and showed no signs of tiredness. In between shooting pics he was stacking multiple clips at every spot we went to.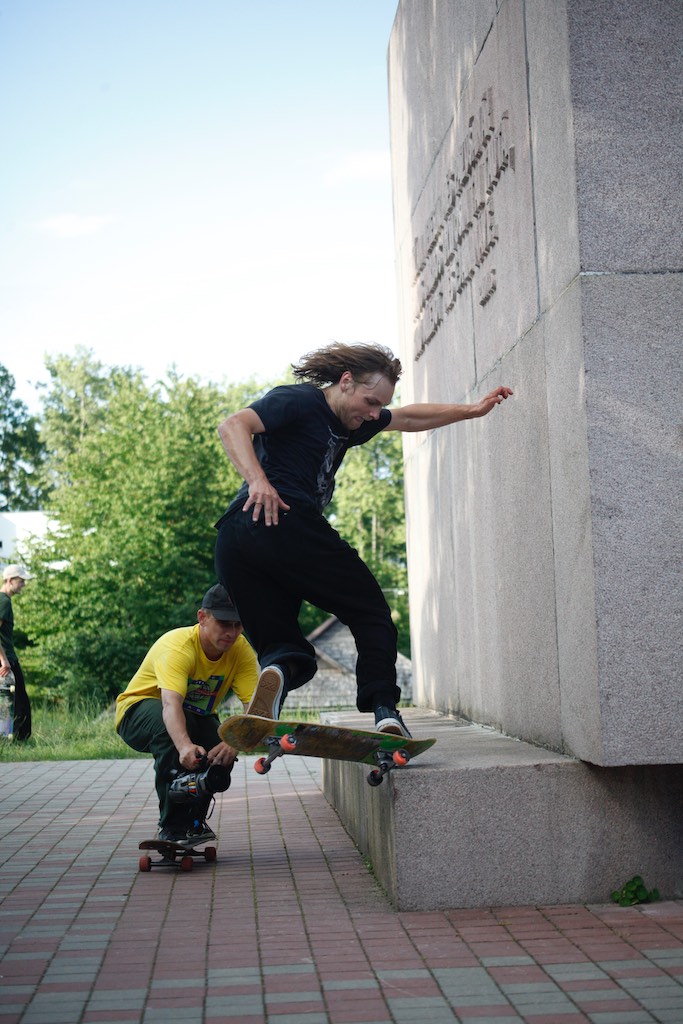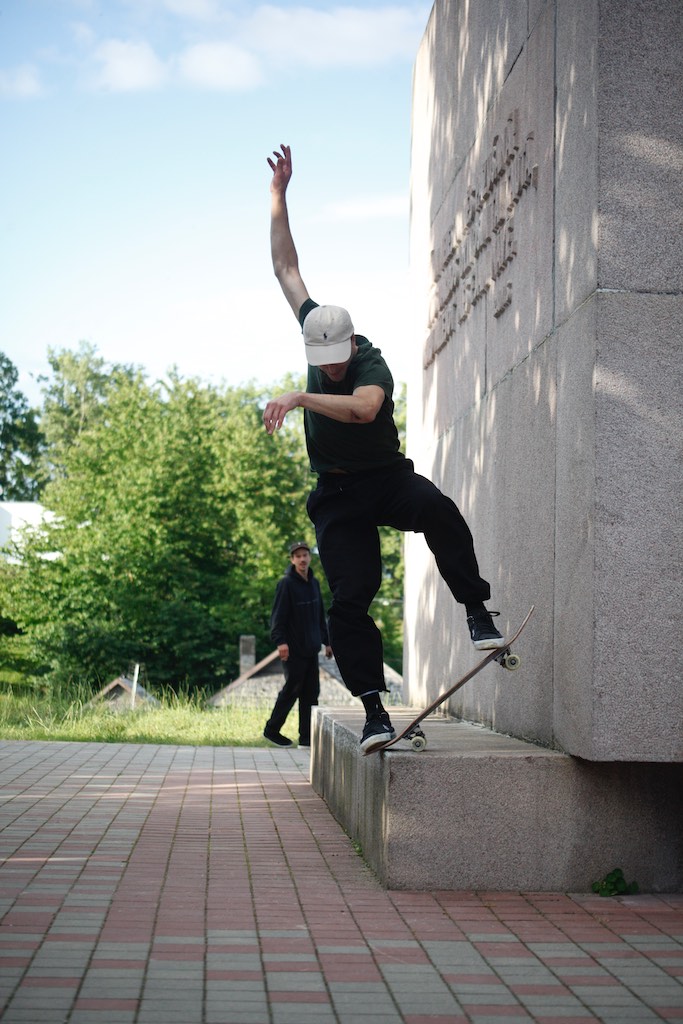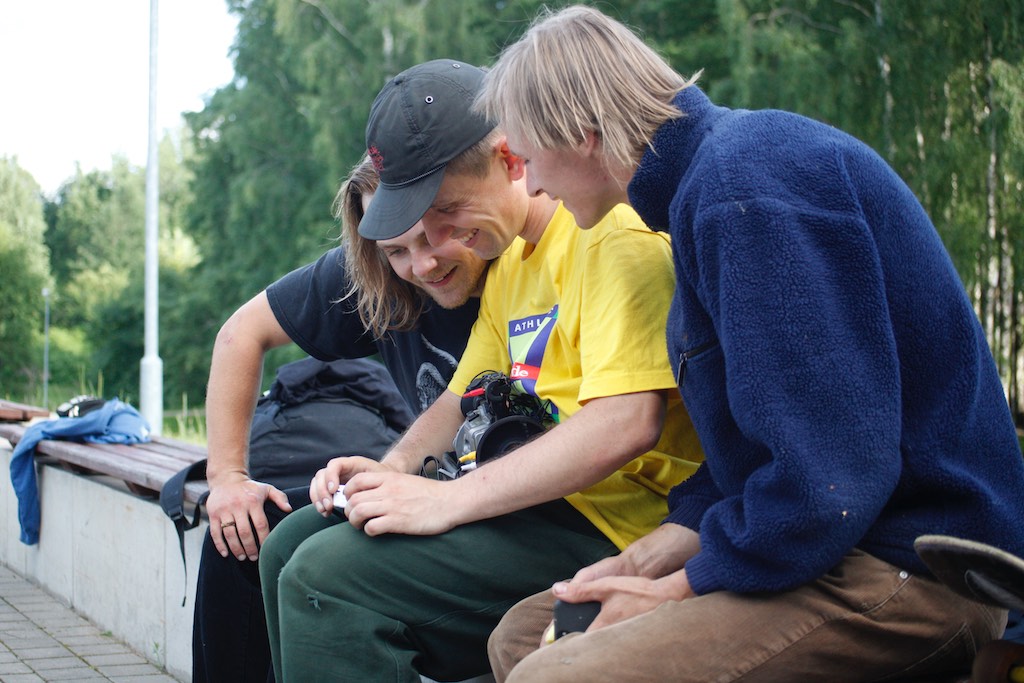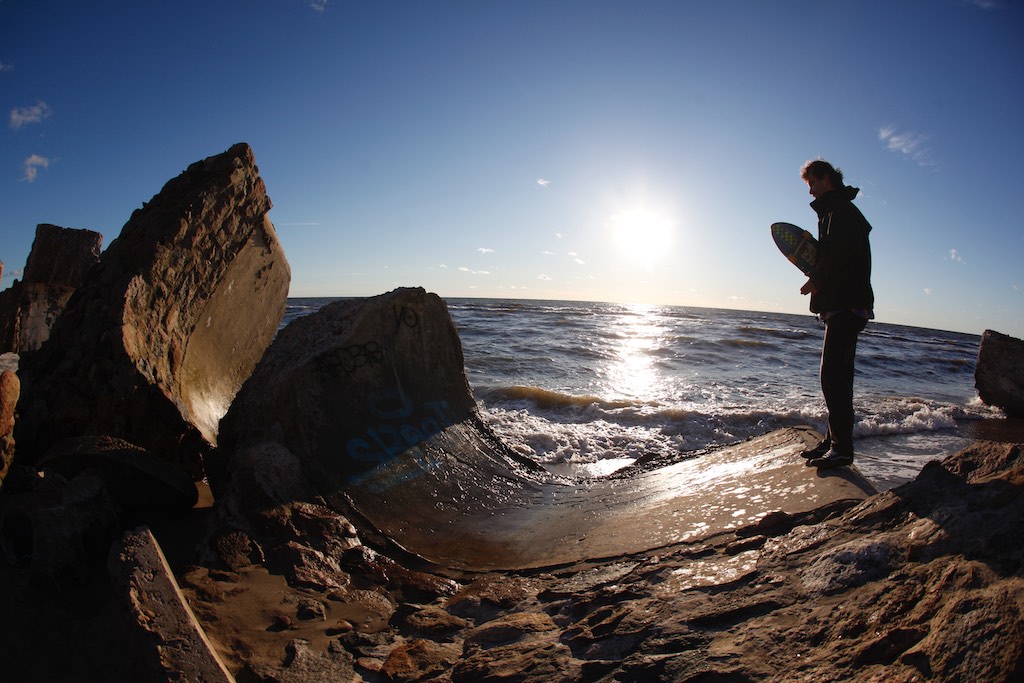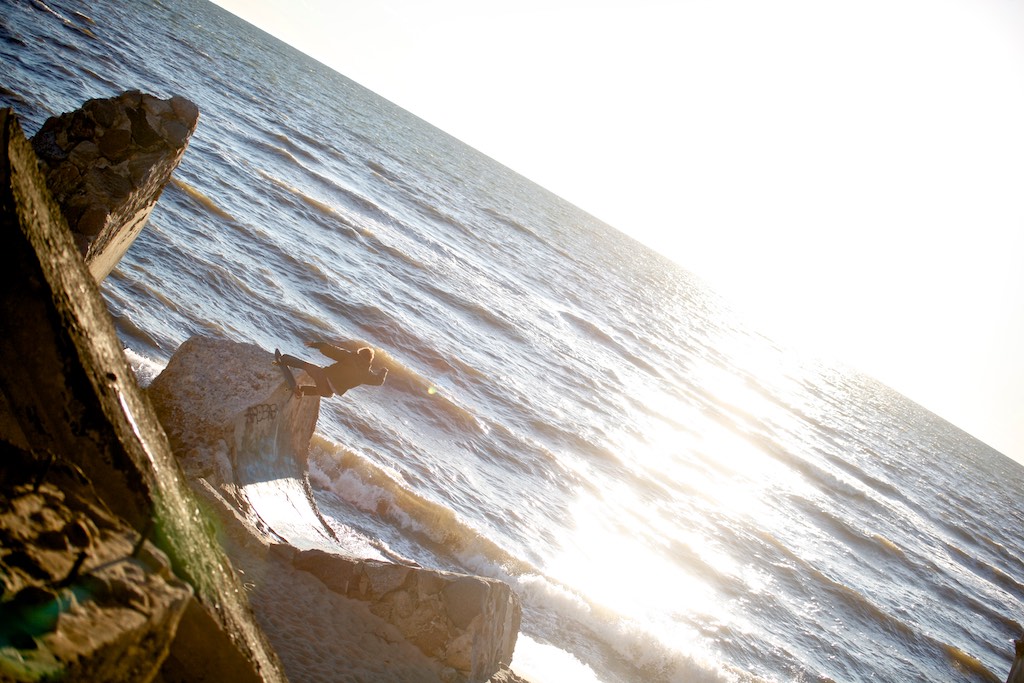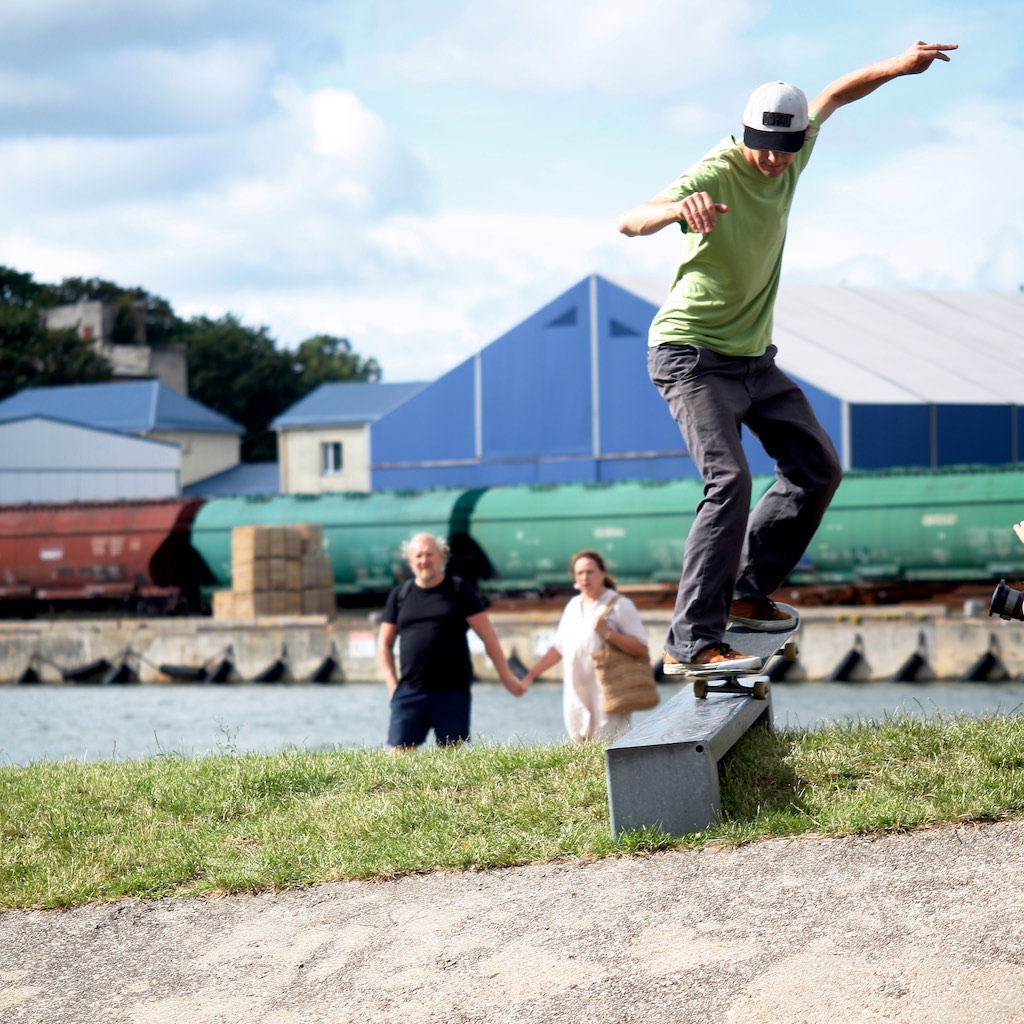 Rob and Mārcis had a good skater/ photographer dynamic. Whenever, Rob was not filming and had a trick idea for a photo he would ask Mārcis to shoot. Mārcis appreciated that and made sure Rob looked at his best.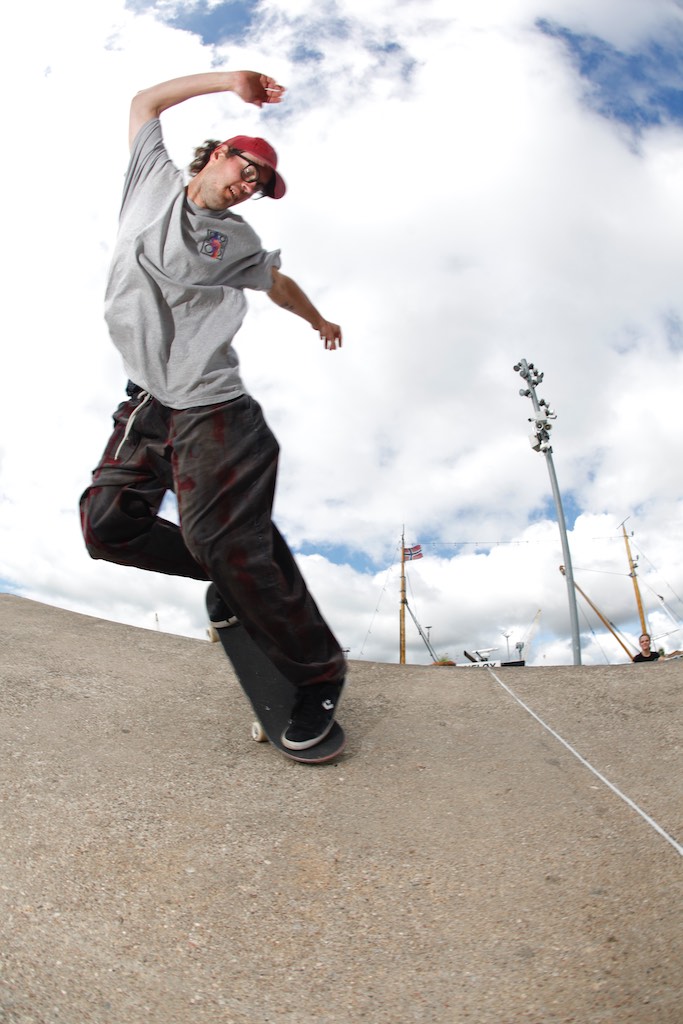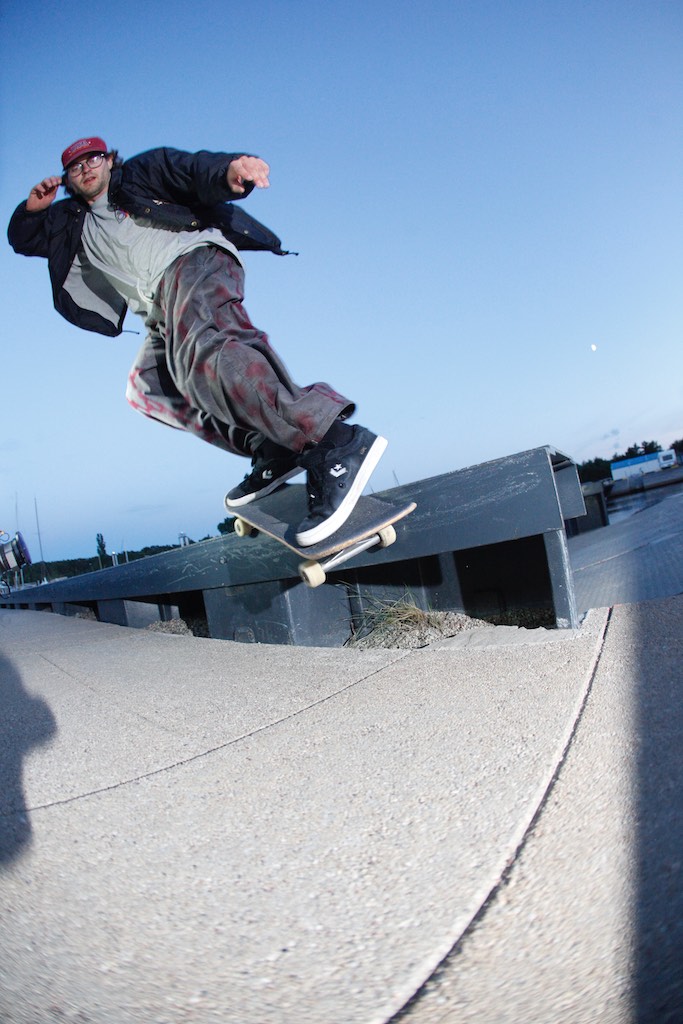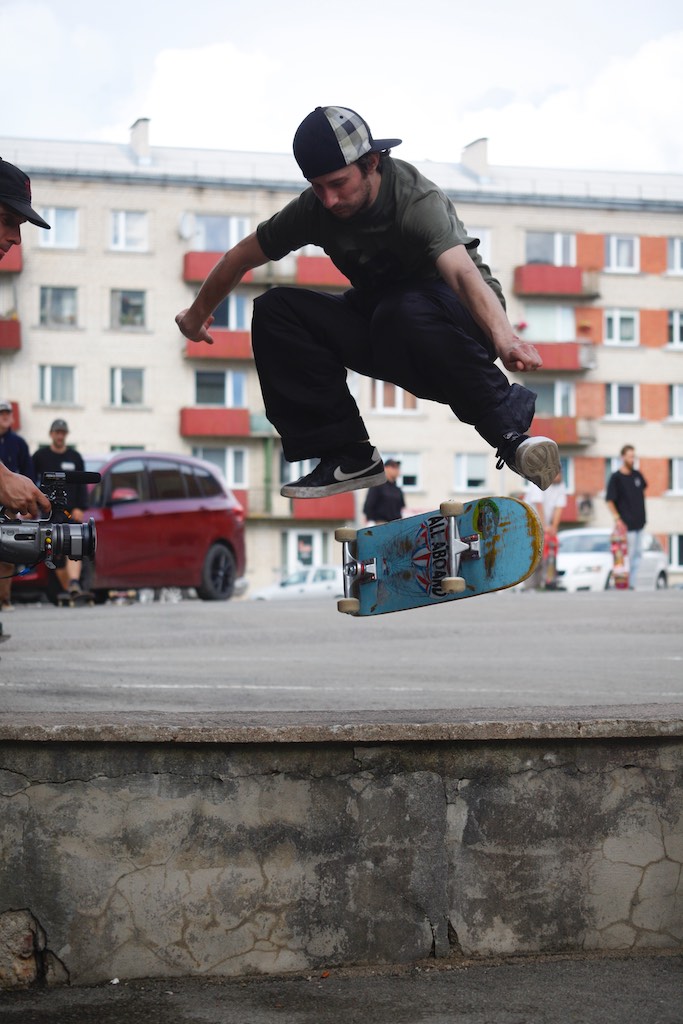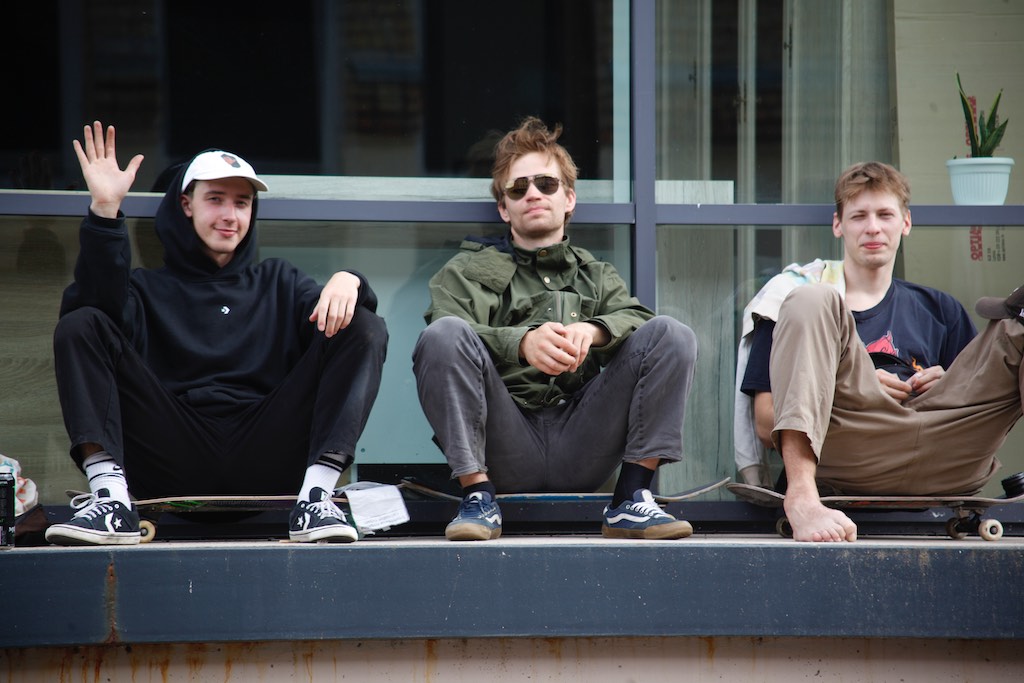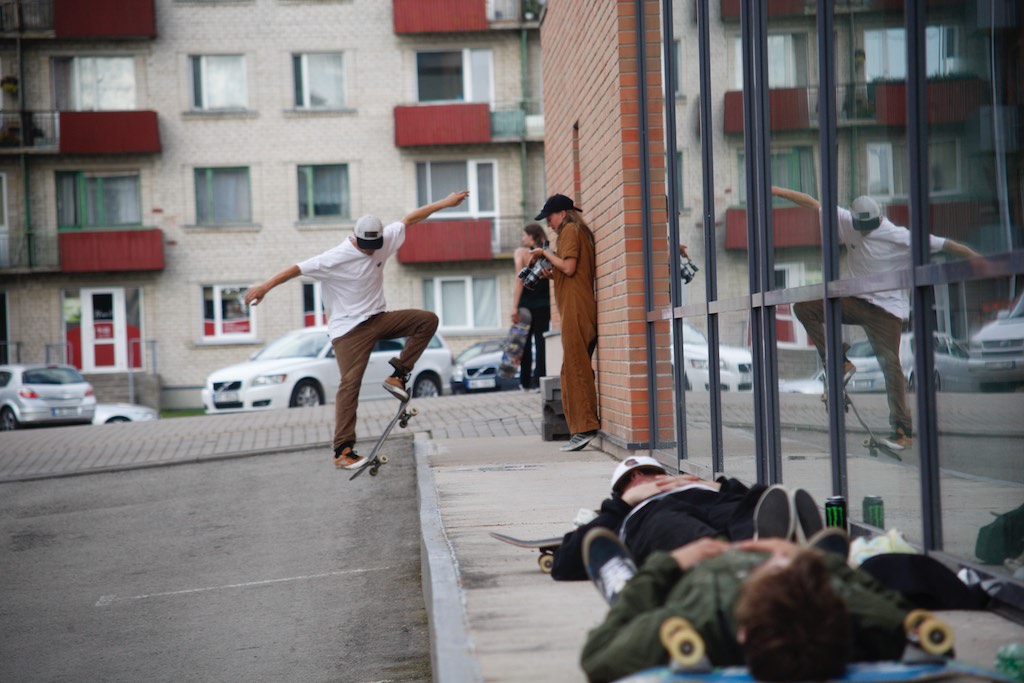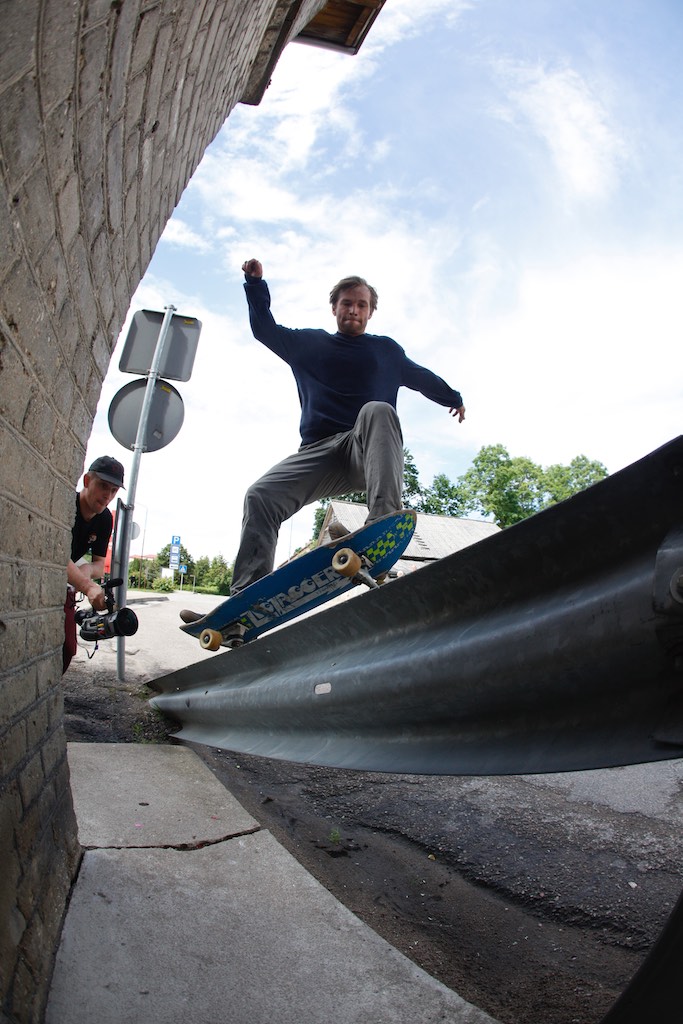 Karlis stacked the most clips in Sabile. A small town next to our last spot, Kandava.  And Aleksis also opened his third eye on the switch heel.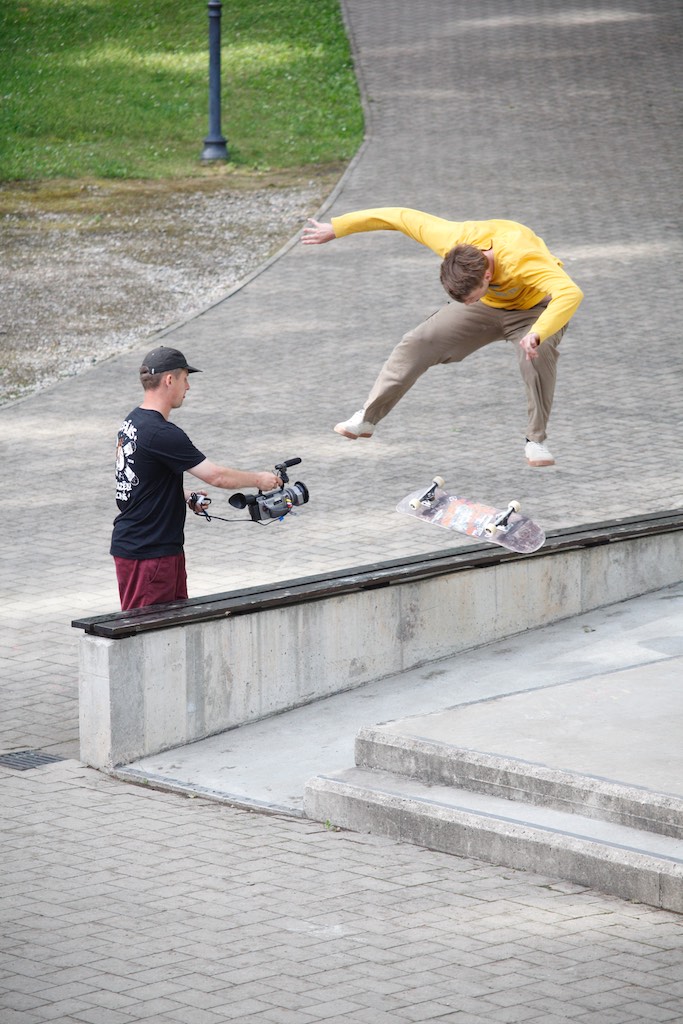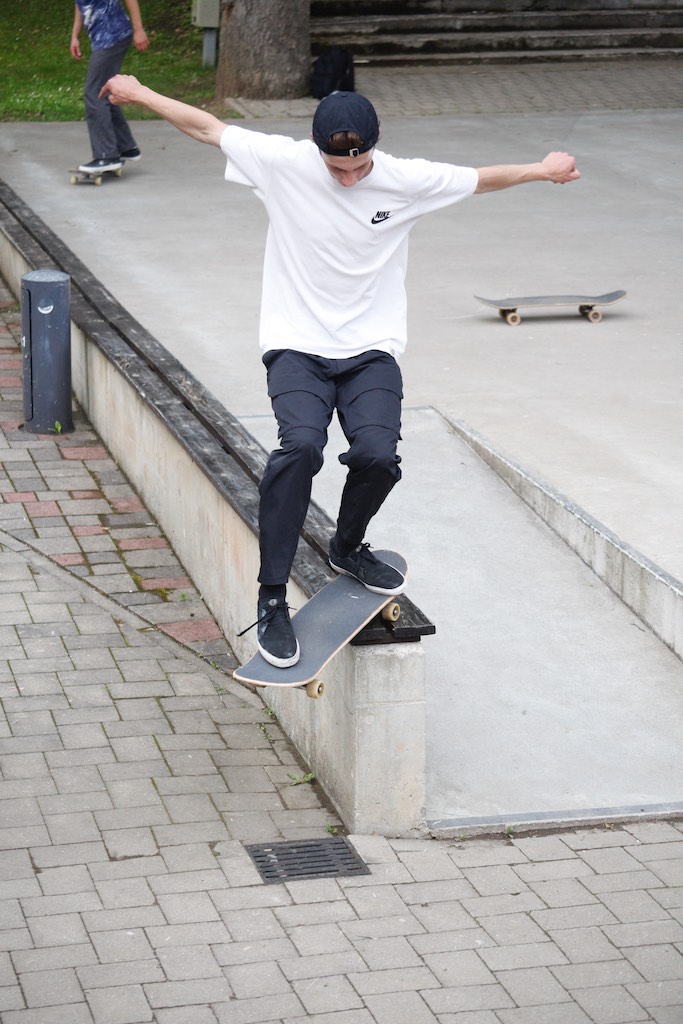 Huge thank you to all of our supporters and friends! See you all next year.
Made possible with help from friends and supporters: Lielvārdes alus, Minerālūdens Mangaļi, Monster Energy, Medilink, Mr.Boga, Baltijas Foto Serviss, Drukātava