"Ou, lähme streeti!" or "Let's hit the streets!" is a new video offering from Estonian skate scene. Filmed and edited by our mate Meelis Erm, the video will premiere on 12th of November during Tallinn's VX weekend and after that it will hit the interwebs. Right now you can check out the trailer, and short interviews with the 5 main guys who will have full parts in the movie. 
Meelis Erm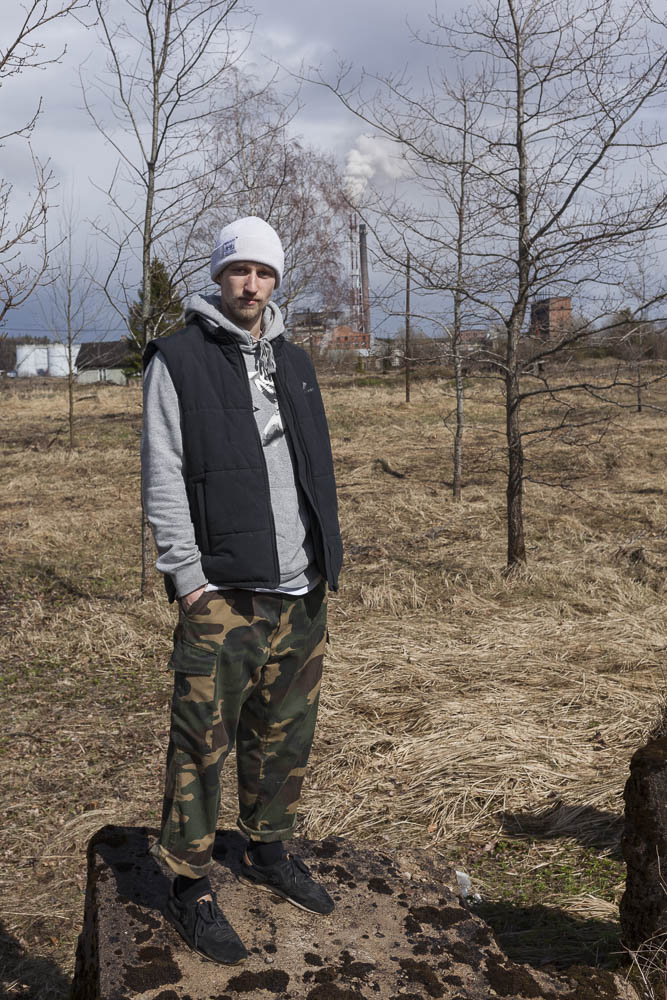 You are always on some video project, right? Last year it was Unity. In 2019 you were in my vid, Viss Safe. Before that it was Pernova 2. Where do you think your hype for filming parts comes from?
Yes, that's right. That's a really good question! I can assume that I like pushing myself and that's what filming a street part takes.
How was it to regain the creative control over your footage? Previous years both me and Rainer edited your clips.
It was about time! Filming with you guys was less worrying because back then I only had to focus on skateboarding. But this time I had to figure the sh*t out with my camera which was actually a fun process. It was an opportunity to show my creative side.
I guess you initiated the whole thing, right? Did you have to hype everyone up and all that. Was it easy?
It was overall just having fun but at the same time I had to work with shitty technics. I did initiate the whole thing because I had the camera and all I needed to do is point my camera at someone – That's how videos become. It went pretty smooth, I just needed to hit some guys up, tell them that we are going in the streets and pick them up with my Toyota Corolla. I guess they were already hyped about filming some tricks in the streets.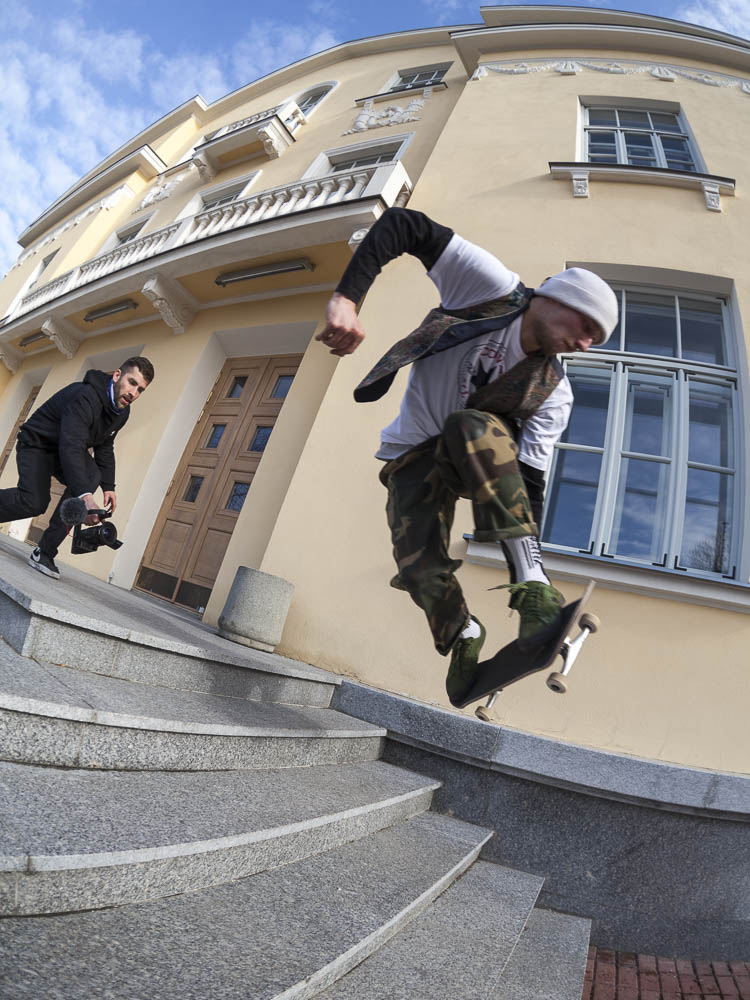 Tell about the crew? How did it come together?
So basically the main crew was based on Docka team plus the fedo master – Jaagup. In the spring time we got to film with Jeremy a lot as well. These clips turned out to become Jeremy's Welcome to the Reede shop team video.
Who's has your favorite part in the video in your opinion?
Probably my favorite part was Johannes's. Because it has really great Estonian OG rap song behind it. I really had nice time filming with Johannes! Everything he did was easy for him or just slamming hard. He's a champ though, taking those slams every time. All I can say is Johannes is a smart little guy. Also, I'm really really hyped about how Nils's part turned out as well!
Estonian OG rap sounds interesting. You have a lot of Estonian tunes in this, right?
I think I'm hoping to survive in the Internet and not get taken down because of music copyrights lol. I really liked the process of going through so much of an old and new Estonian songs! I actually didn't know if the idea of editing with Estonian songs even work out. But I think it adds some kinda spice in the video.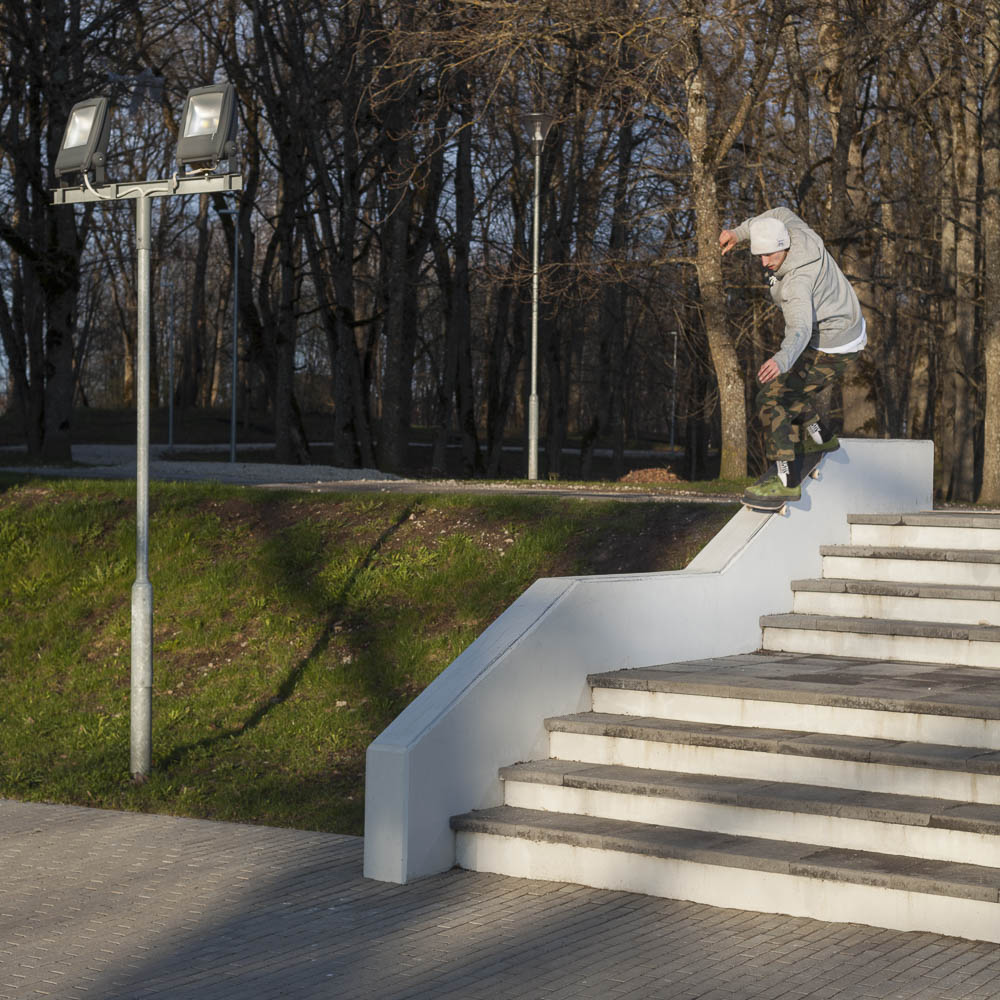 Johannes Teder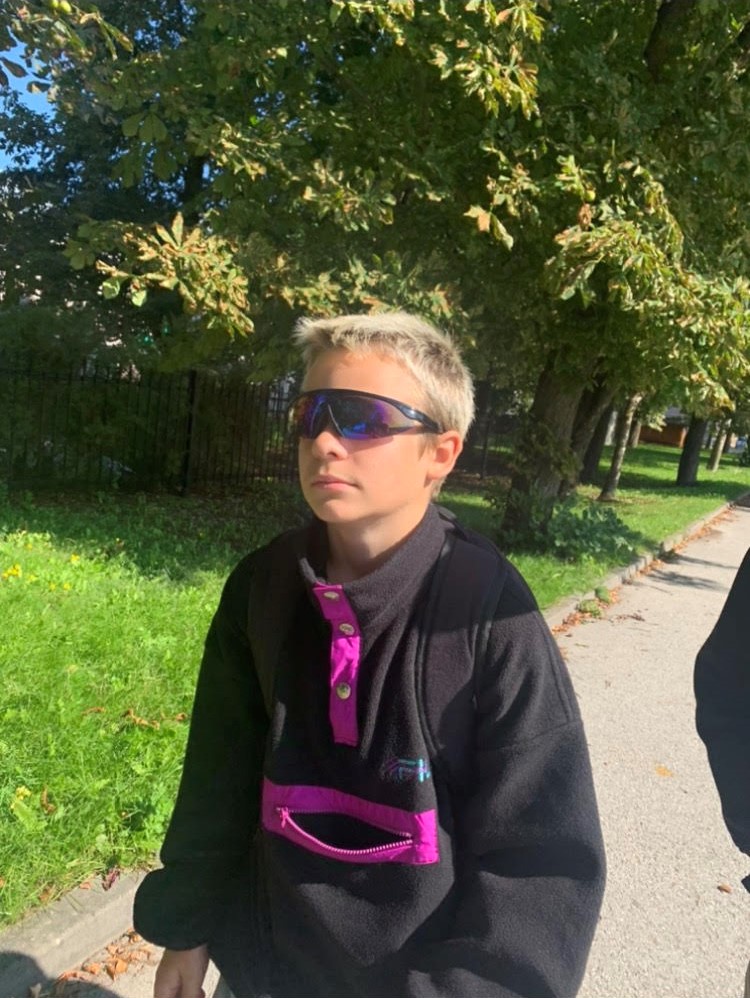 How old are you and how long have you been skating? 
I'm 13 and I have been skating for around 2,5 years.
Is this going to be your first part? Did you like filming a part?
Yes, this is my first part and it was very fun to film.
How was it filming with older guys?
It was cool, they gave me tips and motivation so definitely yeah.
Do you have a favorite Estonian video?
"Kaksteist minutit ja seitseteist sekundit"
What do you this is cooler full videos or Instagram edits?
Full videos are cooler because instagram kinda makes the quality worse and is not so enjoyable to watch than full videos.
Nils-Erik Vesberg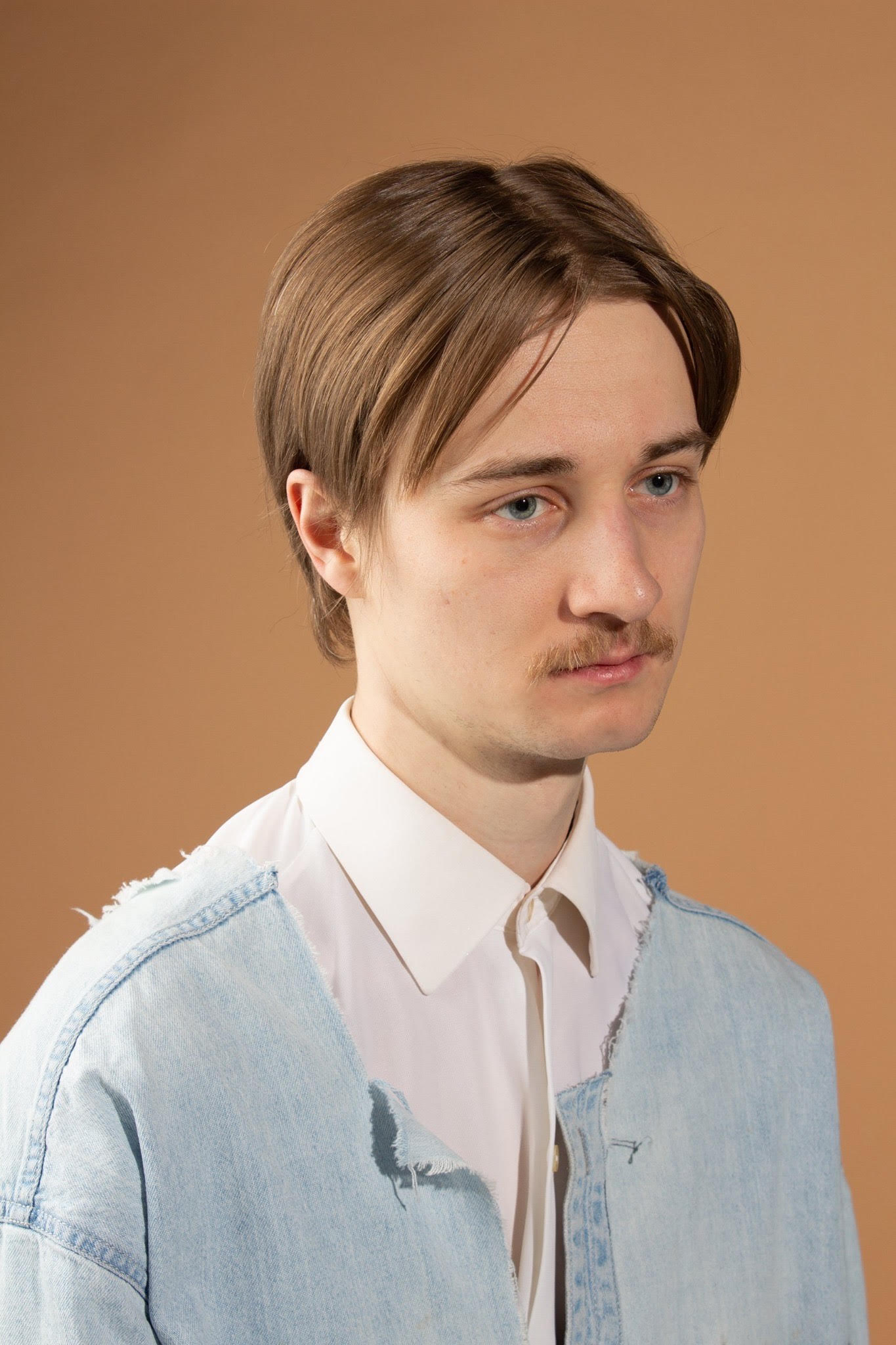 You like to do some creative stuff it seems. What and who inspires you to skate like that?
When I was little, I really liked the almost cheese and crackers video. This may have some influence. Creativity surprises people, they cant expect it usually. It is cool to watch, that's why I try to be creative too.
A didn't understand a word in your day in a life vid, but I noticed that you were good at cooking. Are you a chef? 
Yes, I am a chef. Creativity comes in handy in this field as well. I am working at VLND burger at the moment. Super nice and friendly people there and we also make world class burgers. Shout out to VLND burger people.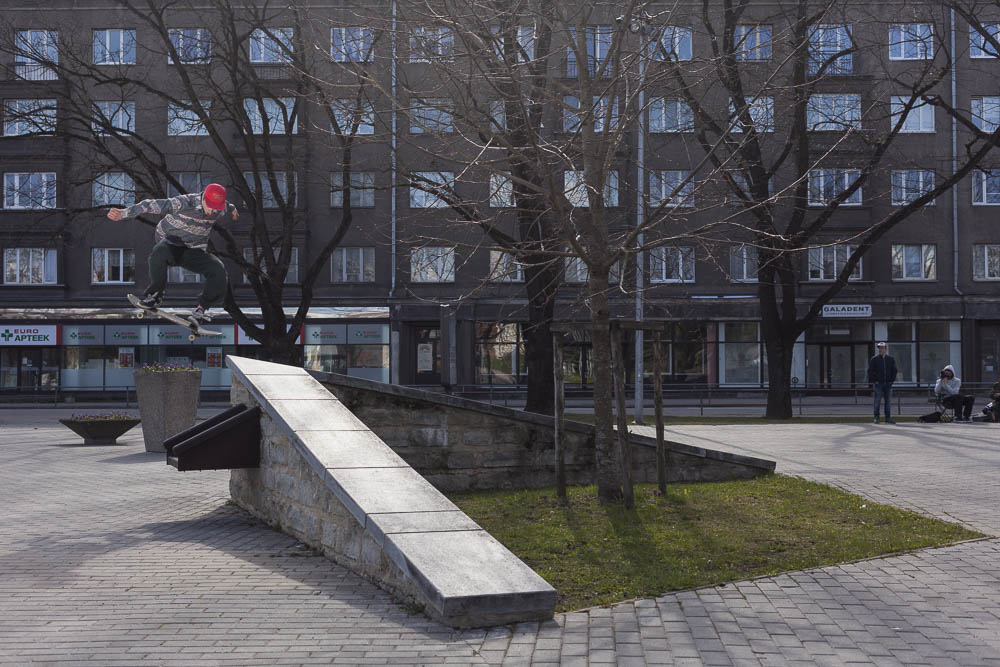 How was it filming with Meelis? Is he a strict filmer? Makes people redo their tricks and stuff?
Filming with Meelis was super fun. We are really good friends, so no pressure at all. He is always down to film and has the patience to wait until shit gets done. It is his first movie, so we both learned a lot this summer. I filmed most of his tricks actually.
In the teaser there's some random dude stops you mid line. What happened there?
Yeah. So we were filming a line for a quite long time. I was pretty pissed already, but decided to have one last go at it. And when I started to skate down the road, the guy jumped in front of me. He yelled : "Oi kurrwwa" or something like that. So I naturally thought he is some random drunk guy. I started yelling back at him like, "What the fuck are you doing". And then… some pregnant lady jumped out from behind him and started yelling also. She was like, "You were riding straight at me!!! My baby could die." But the guy was still being aggressive, so I told them that they shouldn't have acted the way they did and everything would have been ok. I wouldn't have crashed into them and killed their baby or whatever Yeah, that pretty much ruined the vibe, never got the clip.
Are you stocked on your part?
Yeah, kinda stoked. Every year in spring I am thinking that this summer I am going to film a part, but it usually doesn't go that way. But this year we managed to actually do it. So I am stoked for that. Next year even better fo sho!
Jakob Aruvald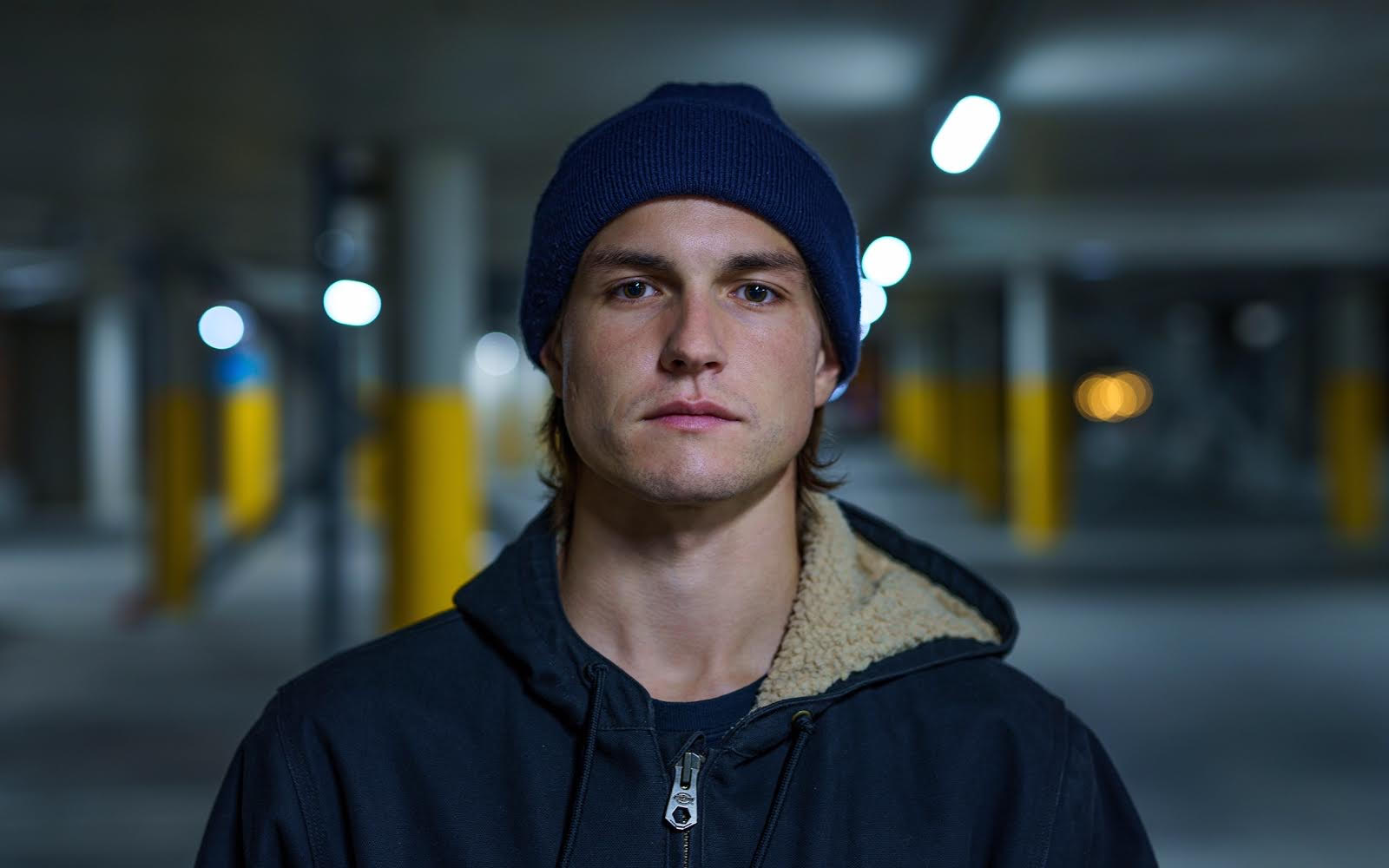 Where are you originally from and how did you decide to move to Estonia?
I'm originally from Canada. I ended up here on a journey to meet the Estonian half of my family – wasn't really planning to stay here for any longer than 2 weeks, but here we are.
How is the local scene in Estonia different compared to where you are from?
The scene over here is much smaller and less divided, so it feels like we're all a part of one big family, while in Toronto the scene is much bigger, so it feels more divided (not in a bad way).
Who is your favorite Estonian skater?
Raul – A great skateboarder with a great attitude.
Every time I met you, you were blasting front blunts on ledges. Are you going to have any fs blunts in your part?
Aha, I don't believe so, but it's still one of my favorite tricks.
Do you think Estonians will ever skate as good as Canadians? Do they even have a chance?
Hard to say, but Estonians are not to be underestimated, so it's very possible.
Jaagup Mägi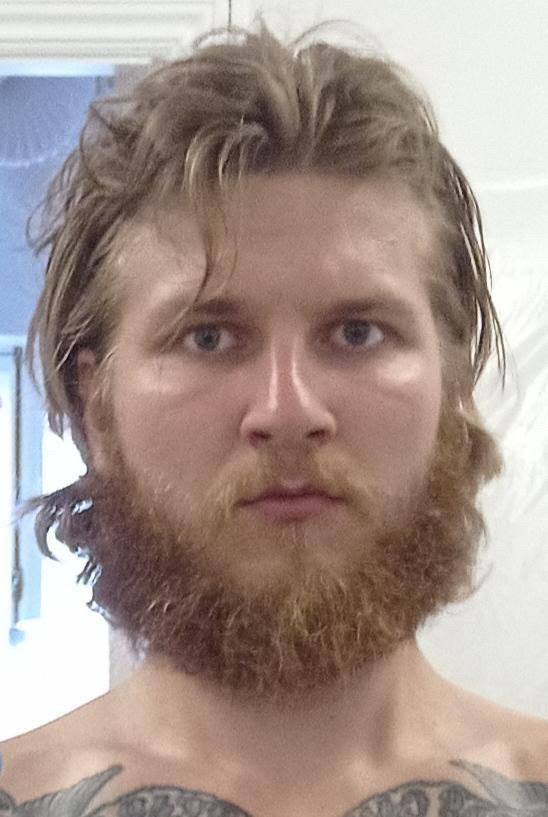 How old are you and how long have you been skateboarding?
I'm 360 months old, been skating for about 270.
I remember I saw you skate some rocks once on Instagram. Have you filmed a lot of unconventional stuff for this video? And does Tallinn have a lot of weird spots for someone with approach like yours to film on?
In a sense all my skating is unconventional, cause I'm not very technically able, and conventional skating is quite technical these days. As a kid, I was horrible at sports and I still throw like a sissy, so I'm surprised myself that I can somehow express myself entertainingly through the movement of my body and rollerboard (I think a much more accurate word for our favorite toy/tool). But my limitations push me to be creative, so I concentrate on that. Maybe it's the same everywhere, but it has seemed that everything has been skated dry and nothing new is built, but we keep on finding ways to reappropriate the city.
Meelis told me that your trick of choice was the caveman. What's your favorite caveman variation and which was your favorite to film for this video?
Yeah, caveman is my ollie. I cant call out a favorite though, too many good feelin' ones.
What was a typical filming day filming for this video?
Riding around in Mell's car with a vague idea where we wanna go, often finding something different on the way. Depending on who knows what when the first beer is cracked.
Did filming for this ever felt serious to you? What was the overall vibe of sessions like?
We do get into battles sometimes, but no annoying tantrums luckily. The vibe has been high freq'. Almost no days where we didn't get any clips, so that already has kept the morale raised. And we're all super cool so…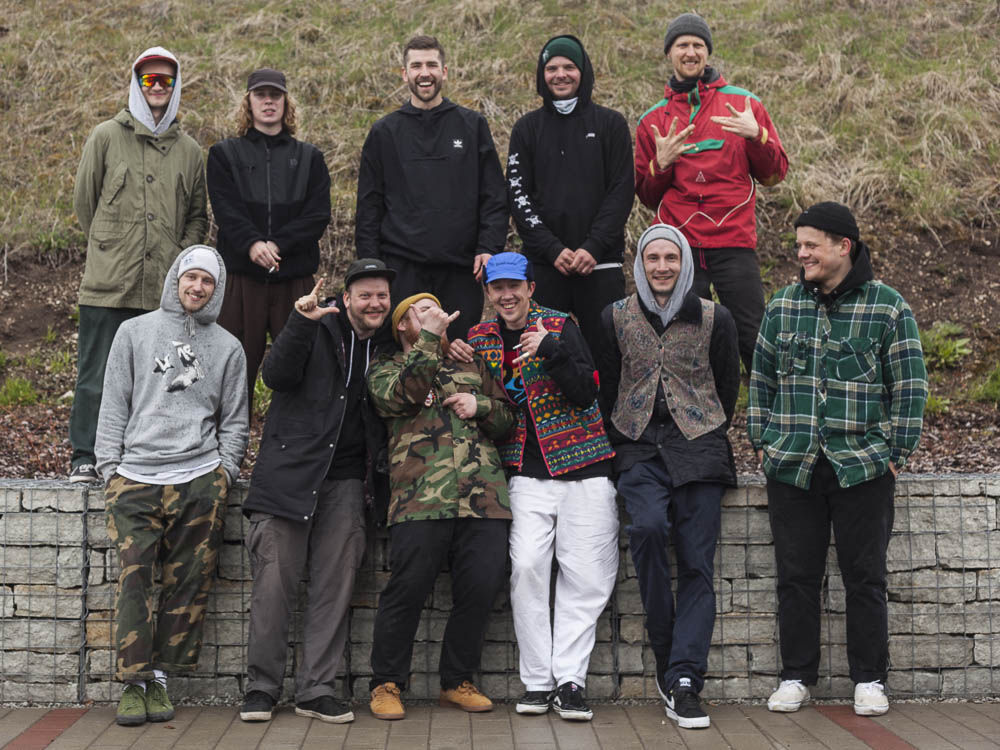 Cover Photo: Imbi Sõber