If there is a low key trend in the Baltic skate community at the moment, it is definitively making DIY curbs.  Of course skaters have been into curbs forever; however, the ones we have in our parts are not as "cool" as the red American curbs and parking blocks. We have seen curbs in vids and heard tales of how good they grind and it was about time to bring them here. Somehow this idea got in our heads from the collective subconscious and the curb building began simultaneously all over the Baltics!
We chatted a bit with three curb builders around the Baltics and these are their mini stories.
Lukas Matusevičius / Kaunas, Lithuania
View this post on Instagram
What made you want to make a curb? 
What really got me in to wanting to make a curb is all these old skate videos of Californian dudes skating them, it looked magical! And I never saw these parking block curbs in Lithuania. So me and my homie Šarūnas got really hyped to skate one, we searched up online how are they made and built one for everybody!
How hard is it to build a curb?
EASY! With a couple of homies it's more fun than hard work. The hardest part is to carry it to the spot, because that shit is heavy!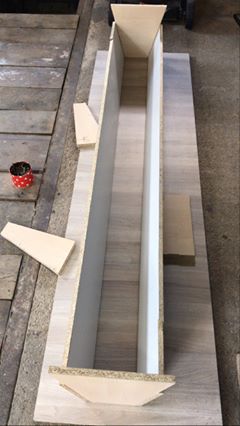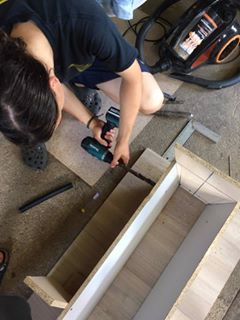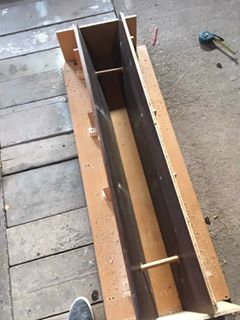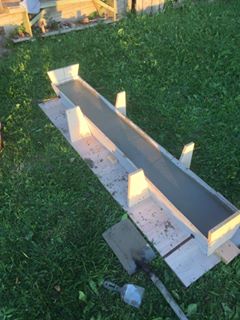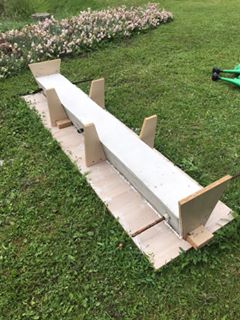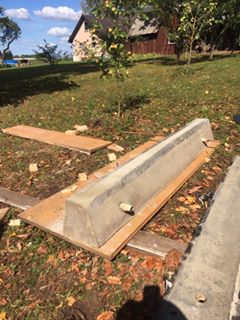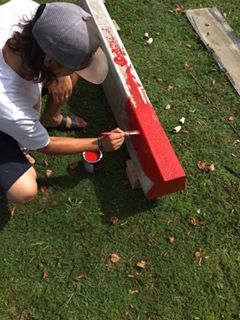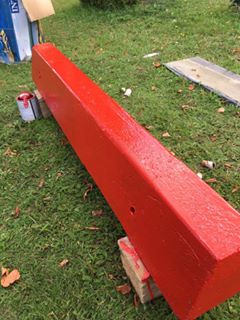 What do you like most about skating curbs?
I like that curbs are friendly to everyone! Specially for beginners, I guess most of us started skating local curb in the beginning. And also it's friendly to older skaters, whose bodies are not in teenage years anymore and can't hold a heavy ledge skate session, but there always be a curb for them, so I guess you are born on the curb and you are going to die on the curb!

P.s. Vilnius also got their DIY curb just recently.  
Fricis Štrauss and the kids / Riga, Latvia
How did the idea to make a curb got in your head?
I think it's one of the easiest things to make. But the biggest reason why we made it was because you, Ed. You were talking about curbs all the time.
How did you convince skate school kids to help you? 
I just asked if they'd like to have a "bbq-and-curb-evening" and they were down to do that. I thought it was a good opportunity for them to see how the concrete works and what kind of materials that's necessary to use when making curbs if they'd want to make one in the future.
What do you like about curbs?
It's the best way of learning new stuff.
How did you choose the spot?
There was two spots in my mind where we could put them, but we decided continue with Ļermontova parks since we'd already made a DIY box there some weeks earlier.
Kevin Laastau / Parnu, Estonia
What gave you the idea to build a curb?  
Well, it all started when the corona hit Estonia and everything went lockdown. I couldn't skate and I worked for a farm and I needed to kill some spare time, so I decided to do something that helps the skating community in Pärnu. @skatediy mainly gave me the inspiration because the #coronacurbs trend started.
How did you choose the spot where to place it?
I didn't have any plans where to put it, but Valev gave me a spot and it worked out perfectly. It's behind Pärnus Vanalinna Põhikool. When I brought the curb to the spot with my dad I was paranoid that someone will call the police but now I'm calm because no one has made it a problem that it's sitting in the middle of the sidewalk.
Did you have any troubles with people? Anybody tried to destroy it etc?
Yes, scooterkids ride it and it kinda destroys it. That affects me because I made it for the skating community, but whatever. At least I see some edits that have my curb in it and that makes me happy. All in all it was very cool to make it and I can't wait to make more DIYs if we find a place to start making quarterpipes and so on.
Thanks for tuning in. Go make and skate some curbs!