Hope you all had a blast during the first month of summer. We are lucky to have all restrictions removed and to be outside enjoying skate life! Here is a glimpse of Riga in June with some skating from Deda, Reinis Rorbahs, Fricis, Karlis Bogustovs, Kristofers Ozols, Graņa and Marks Voronenko.
In other news . . .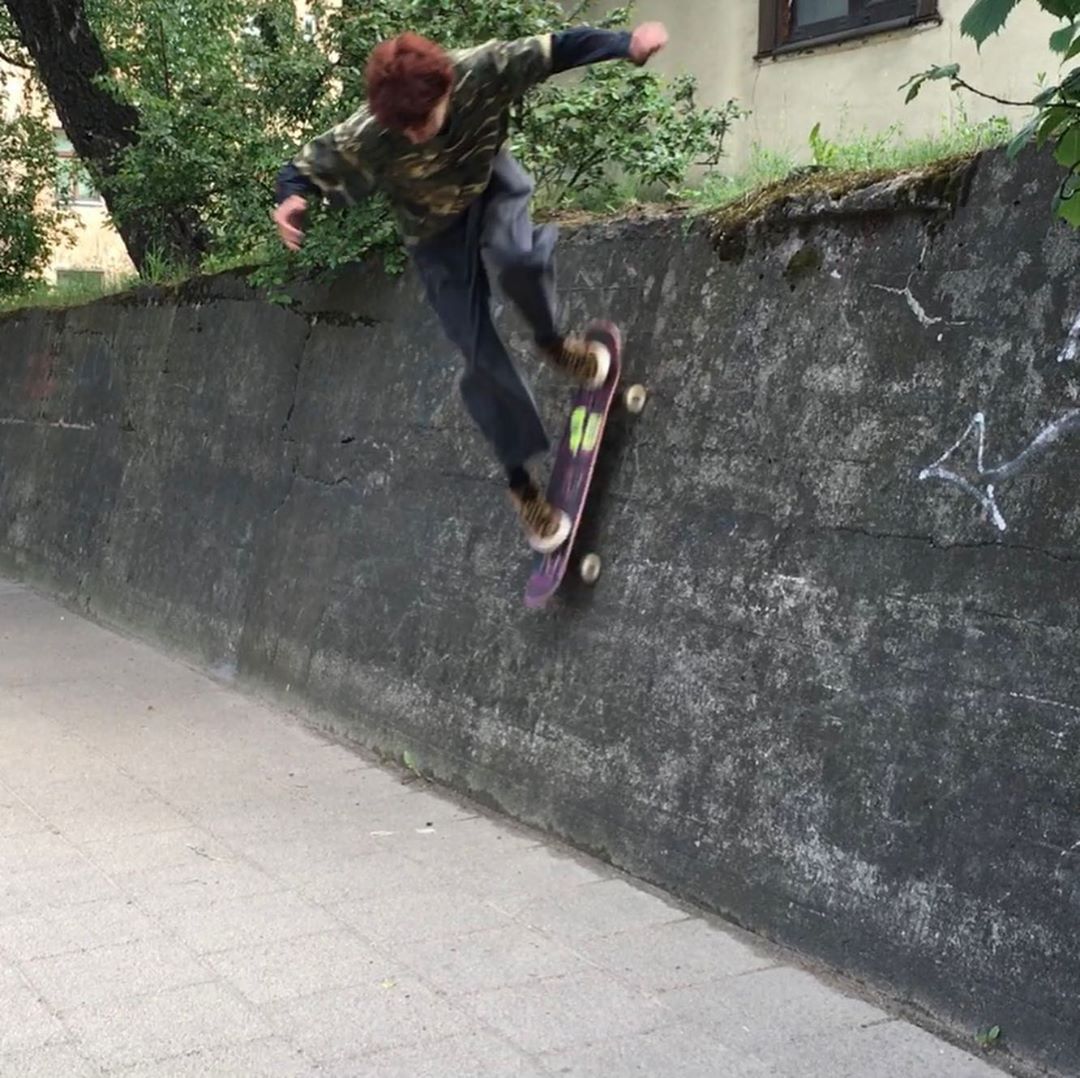 Riga has seen the most intense Go Skateboarding day in recent years. The crowd was huge and the energy levels high. People were thirsty for events after the lockdown, as a lot of people showed up! Big shout out to Fricis Štrauss who did an amazing job of building DIY spots which played the main role behind the success of the event.  Now we have new spots to skate and a great day to remember! 
Our GSD recap made it to Live Skateboard Media where our friend Aymeric Nocus put some nice words on paper about Riga. Thank you!!!
We have a photo album from the GSD event on our Facebook page. All photos by Nauris Dollins!
Armands Baumanis made a new episode of Straigh Forward Podcast with Janis Milzarajs. In early 2000s Janis brought boards from USA and sold them to skaters near Kongresu nams. A good history lesson right here, only in Latvian.
Vilnius friends held their GSD in a fresh reincarnated White Bridge (WB) skatepark. Everybody remembers the old WB park through the edits of Arturas Jendovickis. Some of the best Lithuanian skaters grew up in WB park, and  now the updated version will bring up more talent to scene.
Give a follow to SkateHub Vilnius insta page. It is a main base of core Vilnius skate organizations. Also, since 14 Skate Shop is out of business, SkateHub Vilnius plays a role of a store as well.
Estonian approach to GSD was more Covid-19 cautious. The event took place through out the weekend and was hosted on instagram with #gsdtln2020.
Our homie Aleksandr Hlabov from Tallinn started an insta account about Estonian skateboarding. It is called Rula Peal which means "On a skateboard" or "On the Board". It looks awesome and we strongly recommend you checking it out and giving it a follow.
Also, guys from Loigu Park made decks which are dubbed Loigu Decks. Is it going to be a board brand? We'll see 🙂
Have a tight July everybody see you in the streets!