Another summer month has passed and it is time to conclude what the Baltics were up to. Well, you can watch what we were up to in our trashy July report video above. Still working on those iMovie skills. Compared to previous month, we have a lot more Riga heads in this report as well as friends from Fully Ghetto gang on their visit to Riga. Read on to see what got into our radar in July 2020.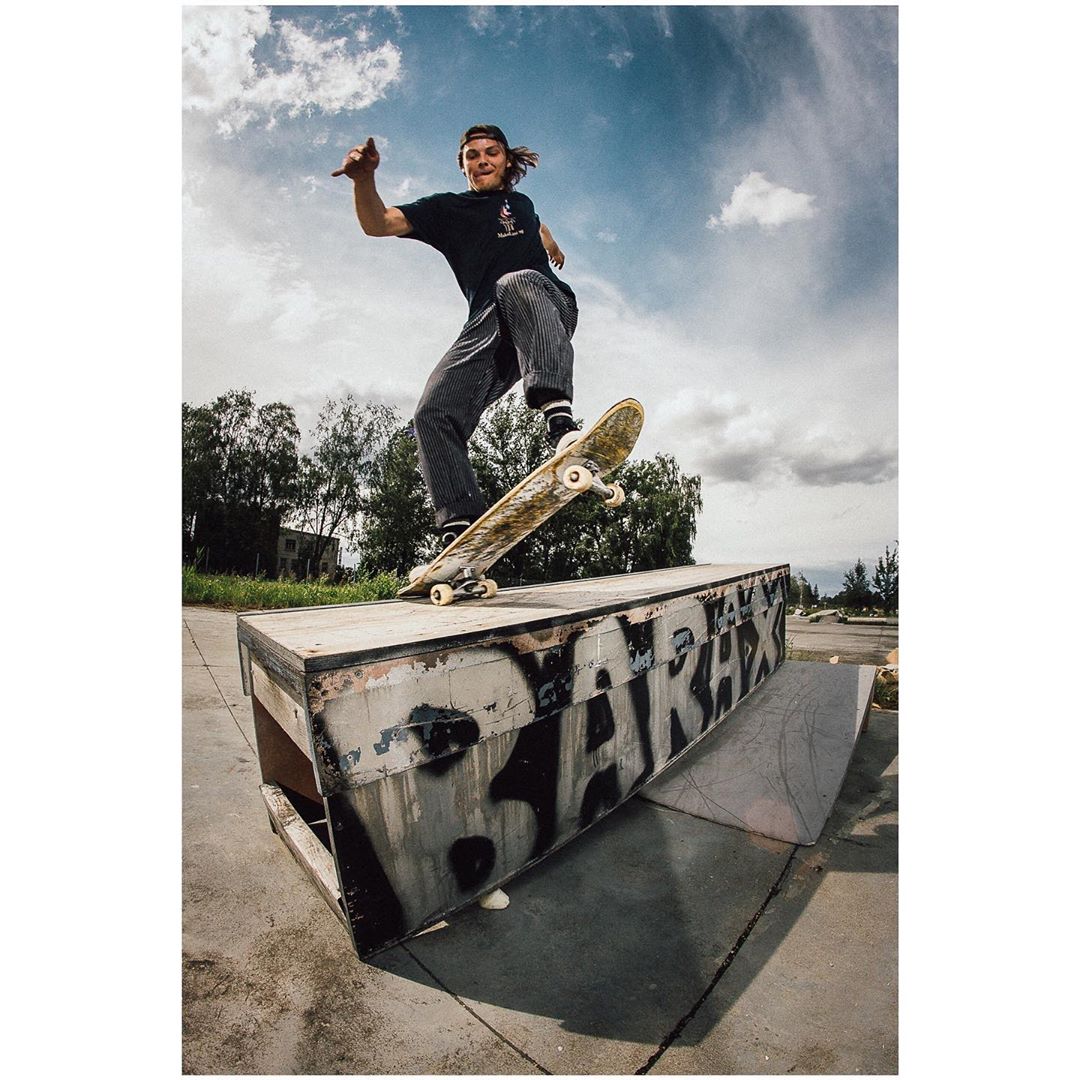 July has started with a worrying rumor that our beloved #baraxdiy is about to get destroyed. So the first weeks of July were strictly Barax oriented: every session was like the last one. Everyone got their cams out and filmed. Luckily for us the rumor was fake and the spot is still standing despite the odds. At least for now.
We are always happy to see locals take the effort to make full length videos. With that in mind, one of the most exciting news this month is the teaser for Viss Taisni—the upcoming Straight Forward Skateboards movie. Shot entirely on Hi8 by Armands Baumanis, the video promises to double, if not tripple, all of the Pis Taisni best qualities: heavy skating, hijinx and great music choices. The premiere is set on December 7. Stay Tuned for more.
On a similar note, Tallinn based filmer and photographer Rainer Kaur released the second teaser for his video dubbed "Unity". As Rainier told us, Meelis Erm and Jakob Aruvald are the two who are going for full parts in the video. Can't wait to watch the final result.
Shortly after the teaser Rainer put out an edit of Meelis' recently filmed night clips. This can also give you an idea of what to expect from Unity.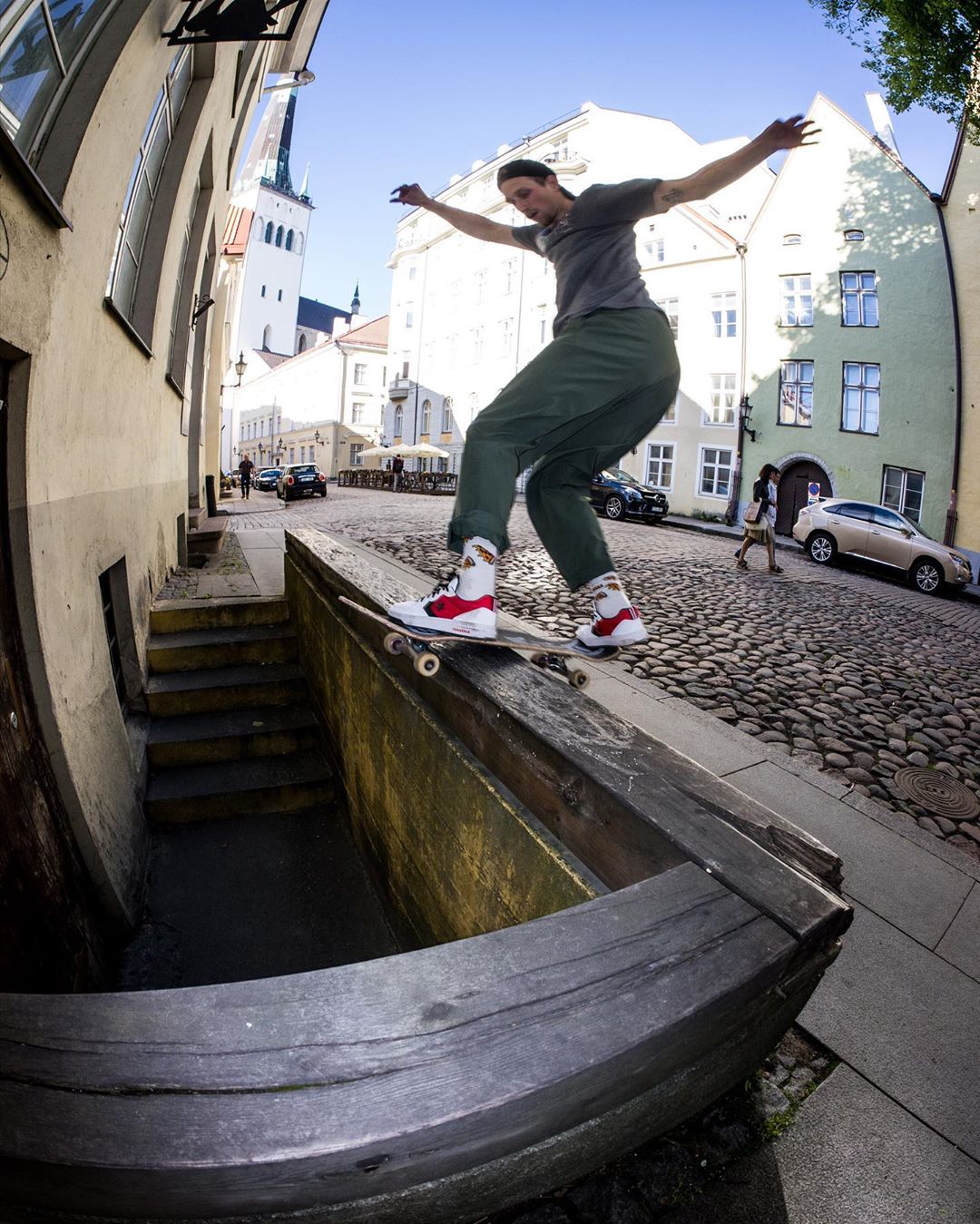 Boards.lv been making shop decks for a while and they have released their new collection. They never miss an opportunity to make woke messages in their graphics. This time the message is support, appreciation and solidarity.
Ex Boards.lv rider, now crazy pro skater, Madars Apse got his latest part discussed on the Nine Club.
Somebody started an insta page dedicated to heelfips in the Baltics. If you are from the Baltics send them your heels.
Another Insta page that can be useful is Mind Work Ramps' new page called Spoti.lv. The page has a map of skate parks around Latvia.
And the last new insta page we want to mention is Kuldiga Skatepark's page. Yeah there's a bunch of scooting there but it is nice to see trick or two from the local styler Ugis Ķepuls.
On 10th of July our friends from Tartu Skate School celebrated Shuvit Cancer Day in memory of Elaine Shallcross.
Quote from their insta:
"Elaine Shallcross inspired whole world to be better via the #ShuvitCancer movement. To raise funds for cancer research, Elaine—inspired by her son-in-law Steven's love for skating—set off to learn a shuvit, uploading continual updates to the #ShuvitCancer Instagram. She pledged 100% of donated funds to the University of Aberdeen Development Trust, and as of today the campaign has reached 376% of that goal."
Learn more about Elaine and Shuvit Cancer movement over at Free.
Estonian SurfHouse skate shop went on a filming mission to Vilnius. The video is coming in September on an VLND Burger event in Tallinn. More info coming.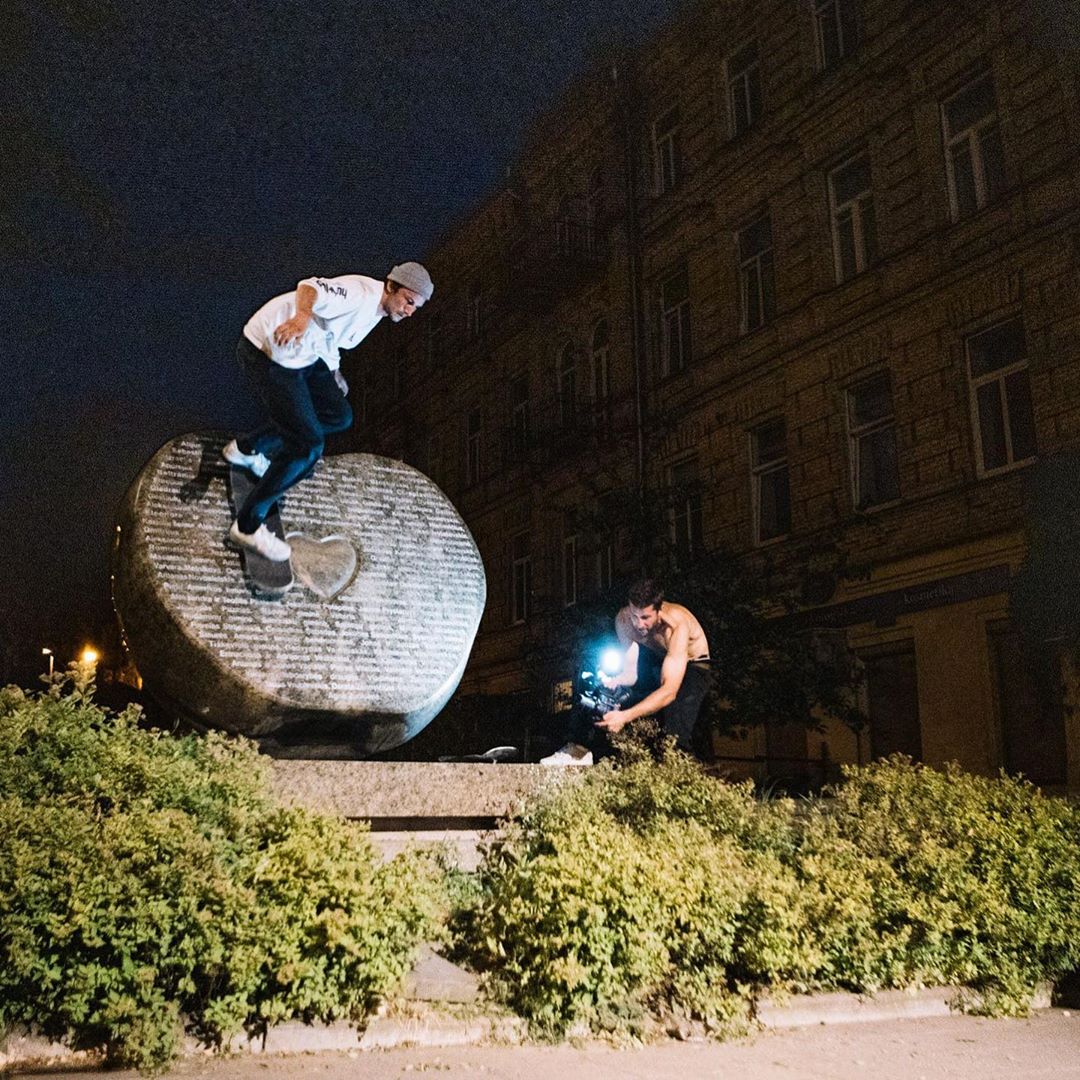 Also if you are looking for events etc. consider visiting Tartu on 8th of August for VLND Burger skate Jam. Skate a picnic table and get 100 for best trick. More info in their facebook event.
Fricis Štrauss, the cool dad, got his doe in the Dynamit online video contest with a trippy submission. Proving that his vision goes beyond skating, but also in the video production realm.
Ventspils skate park is turning 20 years old early August and Madars is throwing an event there this weekend. Some Finish folks are coming and it is promising to be a hectic event.
Hope you guys are having fun! See you soon.
Cover photo stolen from Arturs Nesaules' insta. Happy Graduation! Stay smart!
Stay tuned for RAJONTV top 10! Coming tomorrow.