We are stocked to present Troposphere 'DEMO', a video from our Finnish homies. If you guys visited Viljandi BASH last summer, than you will recognize most of the dudes in this video. The video features the likes of Olli Ilmonen, Tomi Rehula, Ville Kähkönen, Teemu Metsäkylä, Ville Keituri, Joel Juuso, Lepi, and one-of-a-kind human, Onni Saltevo. A bit more about the video in a little interview with the filmer and editor Teemu Metsäkylä below.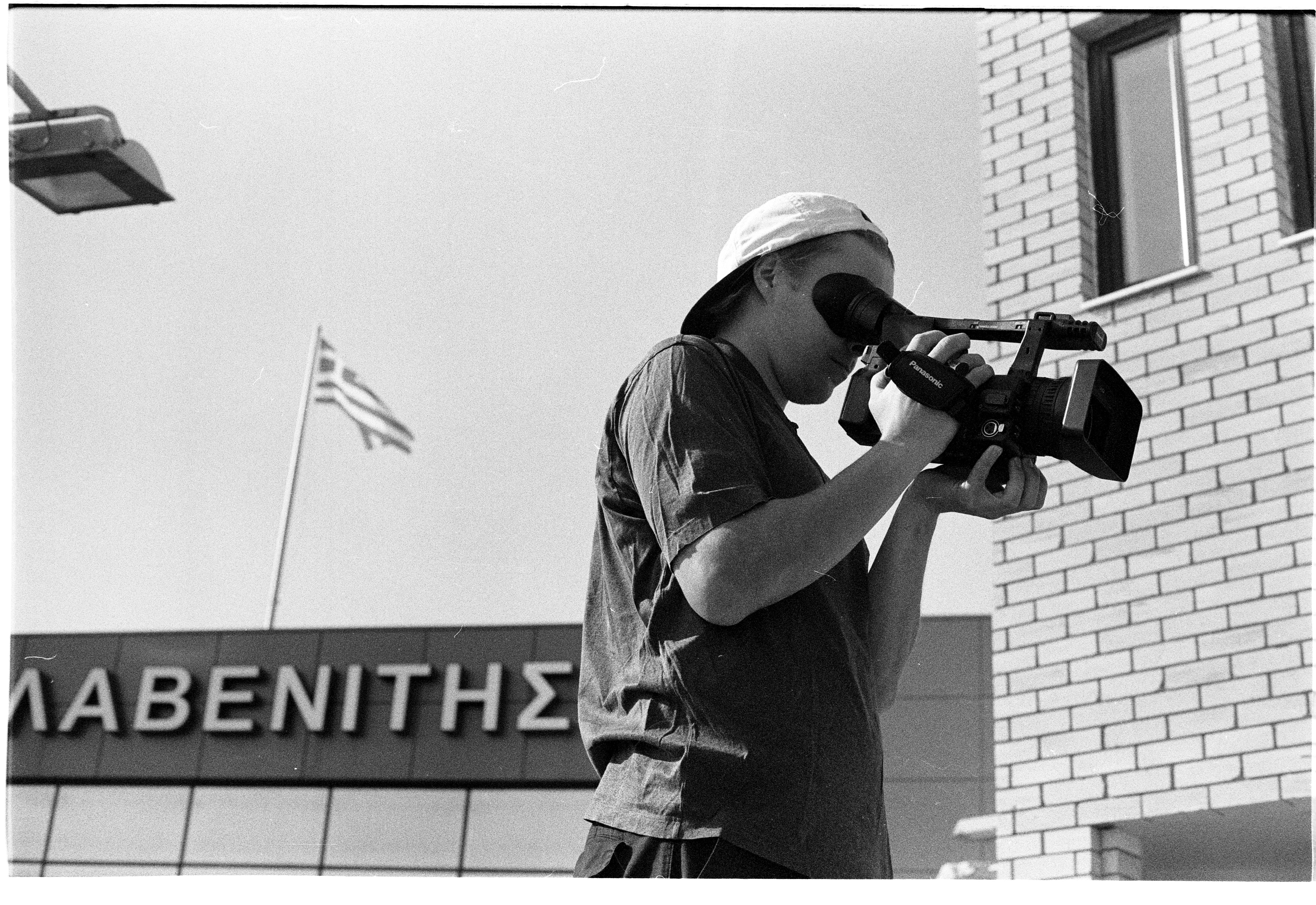 Hey, Teemu! What's up with the Troposphere video? I hear it turned out sweet! 
Yo! All good man. Yeah, I guess the video turned out nice. Happy to hear that people have liked it!
It probably sucked not having a premiere due to the virus? Or did you have a premiere?
You know it man! I was so looking forward to have a proper premiere with a crazy after party. The way I see our video, it would've worked really good in a  premiere. That intro and Olli's part with the music is so powerful that it gives me chills still every time, and I would've loved to feel the atmosphere on a premiere situation with it.
Can you tell what is Troposphere? Is it a crew?
Troposphere is a crew, I think haha. We started out by doing a video called Troposphere few years ago, and the name got stuck for our crew. We have a really good croup of guys to travel and skate with so we've kept it going. Couldn't be happier about the situation! I'm not on any "skate team" or anything, so basically if I want to work on a video, I have to make it myself.  I'm so thankful that these guys, my best friends, are willing to really huck themselves down some gnarly shit in front of my camera.
It is rare for filmers to have parts in their projects. It was sick to see you skate as well. How much do you enjoy being in front of the camera?
Well, it can be a bit tricky sometimes. I mean I love to be filmed and I really want to do my own video parts. Sometimes it just can be hard for me inside my little head. Everyone in our crew is super good at skating. All the guys are top notch with natural talent. As for me, there is no natural talent to be seen. So, many times I find myself wanting to skate and film, but then someone else is doing something crazy and I start filming that. Or I'm tripping on the fact we are filming me struggle on some shit when my friend right here could do this first try with his eyes closed. There is also situations when I know I should be filming someone, but I just can't stop skating myself. It can be difficult, but I'm happy that all my friends are down to film me. Love these guys for that.
What about geography of the video and the length of the filming period? Did you film in the Baltics? 
Oldest clips are from 2018 autumn when we were on trip to Holland, but other than that the video is filmed in more or less one year. Last trip for filming it was in Greece last November. We've been to China, Denmark, Spain, Holland, Greece and Onni had few tricks from Australia and Ville Keituri got few from Latvia when he went there with some other friends.
Is there any part in the video that you are stocked on the most?
I really love the intro because of the song, but I wouldn't say that I like some part more than other. Really happy how it turned out. I think everyone's parts really fits their skating and their footage