The results of the vote are in. Thank you everybody for voting and sharing. We are happy to see your picks, and we are ready to take a closer look at your favorites. The decision who gets the trophy will be made by a RajonTV commission consisting of associates from all Baltic countries. Results will be announced on Saturday during Skate Baltica at Kaņepes Kulturas Centrs.
And here are TOP 5 riders according to the internet vote with some info from the homies and from them selves.
Siim Sild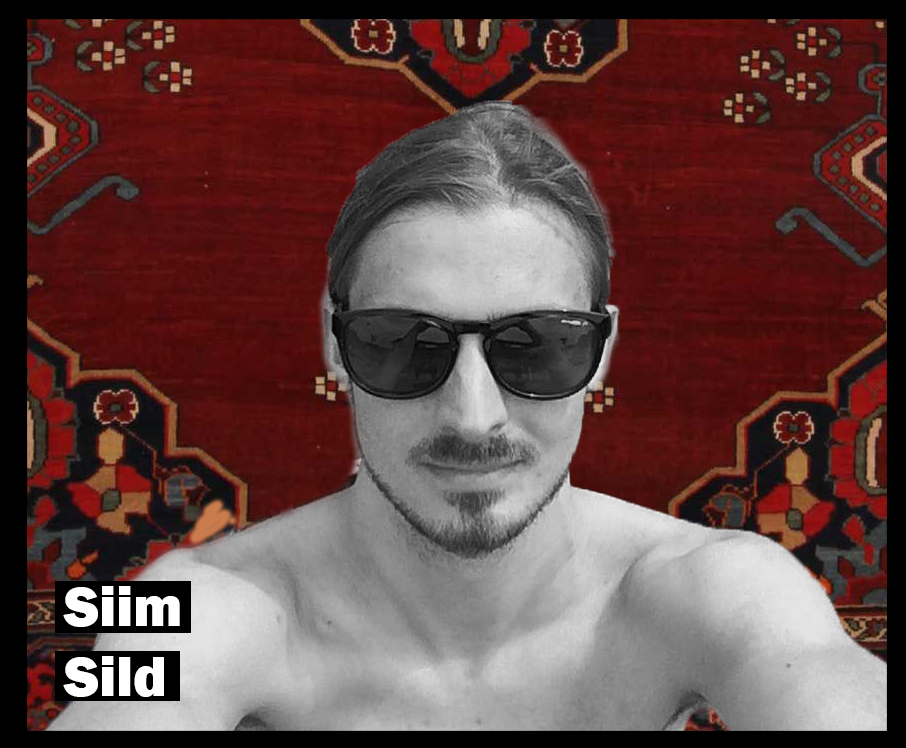 I know Siim since 2004. That year winter was dry and we skated flat ground. Since those days I can say that Siim was always giving 100 and extra 1% every skate session…
Last 2-3 years was a real roller coaster for me. Family issues and couldn't handle them. Skateboarding was kinda bothering my mind and I wanted to quit. Then I spoke with Siim and he helped to get my mind back on track and my feet back on board. Since that day he is a brother, but from a different mother.
But let's stop talking emotional and let me put a few reason why Siim Sild is 2019 Baltic's SOTY. He is a leader. I am blessed to skate with him and witness his will and power. You just want to follow him and skate on a same level. Never stops learning. Always on a grind to get a new trick and again. I saw and filmed many of them. Very active. I mean he is always down for a skate session and as I said above: he gives 100 and that extra 1% every skate session. This motivates, this gives energy and most importantly a skateboarder like Siim Sild drives skateboarding… you can't drive a car without a driver. Make sure he is the best driver. – Aleksandr Hablov
Siim in R.USH HOUR project. Siim's Koidu Plaza edit. Siim was also often seen in our monthly top 10 edits. Besides skating, Siim is also involved in Loigu indoor park crew, and can be seen filming his friends in the streets with a VX. Siim's new edit KAIFUUN is going to premiere this Saturday during Skate Baltica, so come over meet the man and watch his work. -rajontv
Fricis Štrauss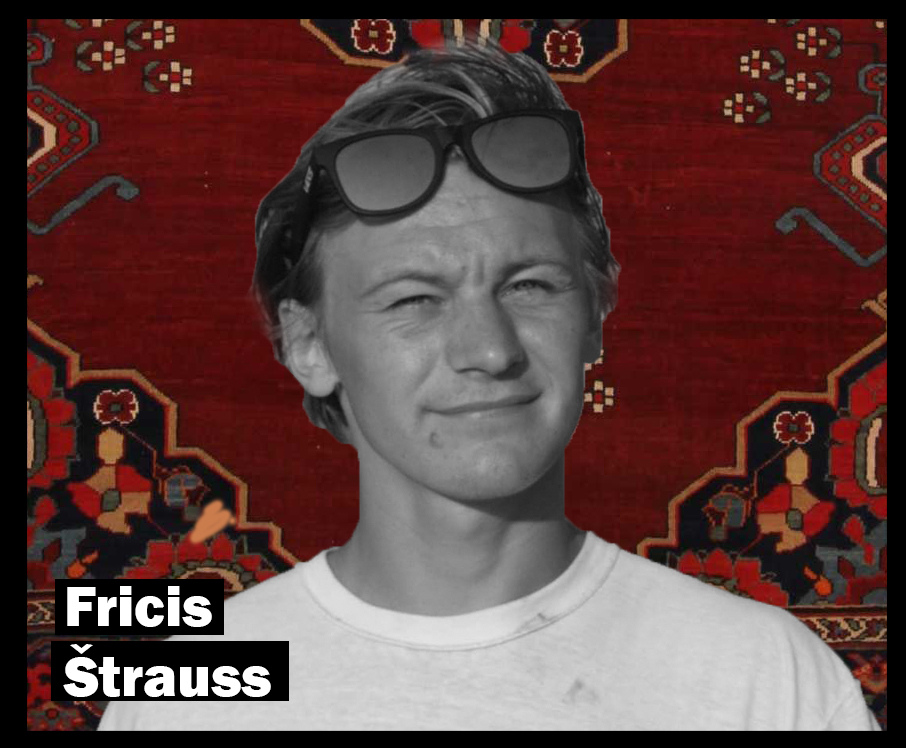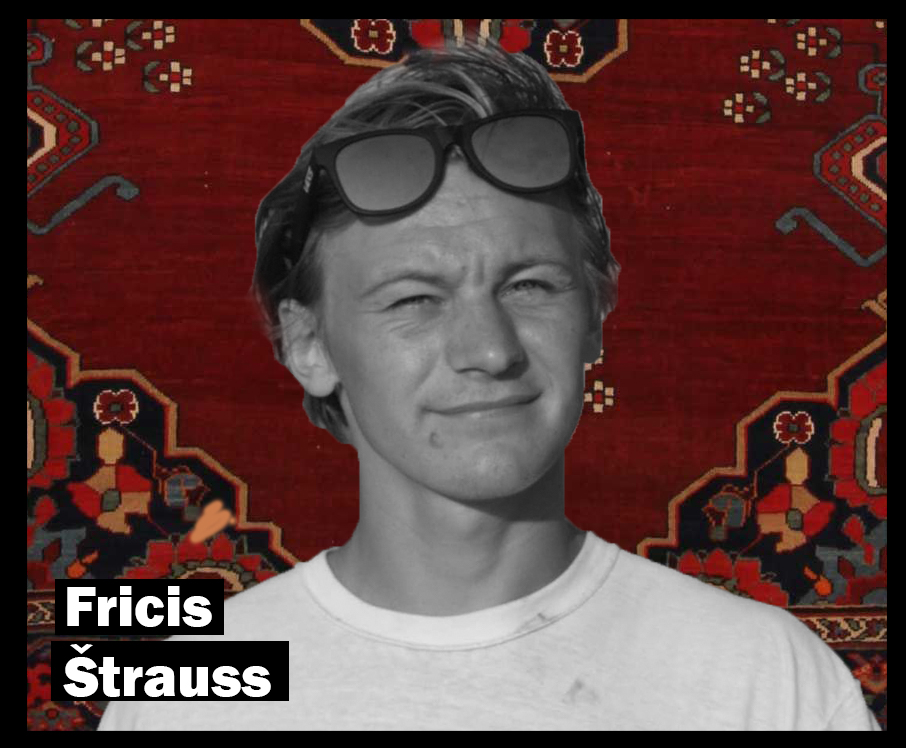 If you don't know who Fricis Štrauss is then you probably don't skate and don't live in Europe. Which is sad… 2019 has been a busy year even for the laziest people like me, but for Fricis it's been just like every other year – super busy like he said himself – "Just another year gone and thousands of projects done".
Fricis is more or less the most dedicated skateboarding thinking person ever, dude got his first job of the year as a pool shaper, of course to build some new grounds for the youth and get some money to travel and also to get knowledge of how the concrete works. He has used this knowledge in Latvia by creating DIY spots. Lads at the BARAX are stocked on Fricis' concrete creations. Fricis also fixed up some old and crusty spots in other parts of Europe.
He also helps at a skate school, and I bet that he is the best mentor of showing how to have fun, use your imagination and of course enjoy skateboarding with your pals. He helps RajonTV too with organization of Around The Block event which became an annual thing in Riga.
Dude had a the sickest video part in one of the best (probably the best) videos in Baltics in 2019 (VISS SAFE). and that was just the tip of the dick (iceberg). Fricis also had the opening part in "Pis Taisnāk" video, which was also inspirational. I witnessed and filmed most of the tricks in that project. And trust me dude is passioned about his shit! Just check the speed, check the technique, the slams he takes. He's a unit. A TANK!
And that's not it! He's been traveling a lot too. Been to Spain where he met up with the homies and of course got some footy there thats probably gonna be used for Klavs' personal project or something. He has been Sweden. Been filming some bits and bobs with his crew over there.  Hopefully a part is coming out this year. Been in Berlin. Crazy. His connection got him a free ticket just to get him there and get some clips for a project… damn. Can't wait to see all of this. As we all know his unpredictable in and out of skateboarding.
Lets leave it at that…there's a lot more to add, but I guess you get the picture. Fricis being Fricis! – Roberts Krums
Rokas Ignotas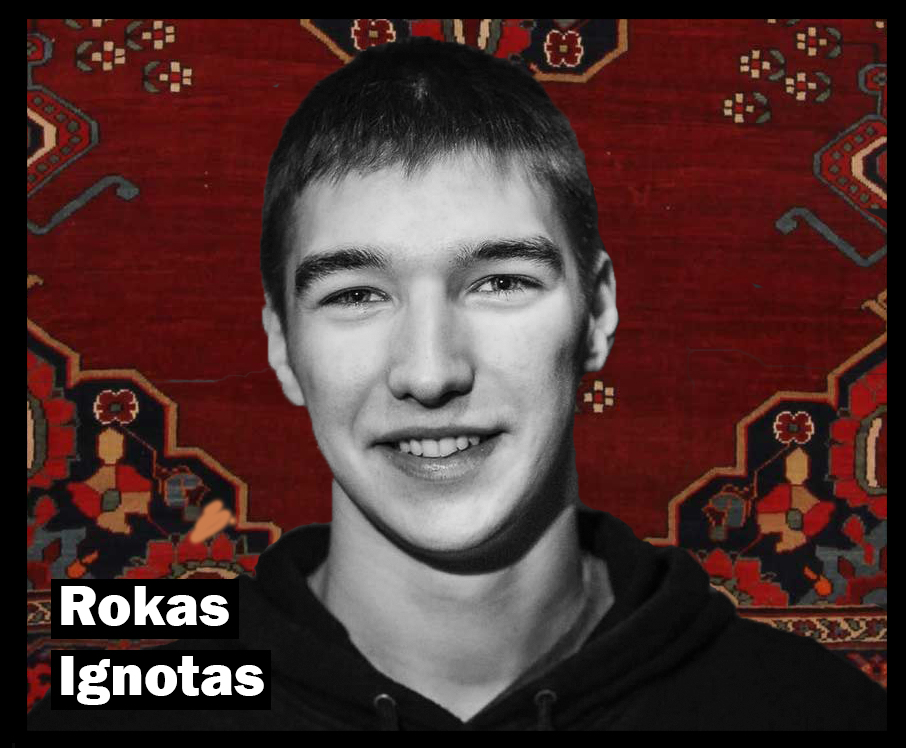 So I spent lot of time this year with Rokas, because we're team mates on Boardsports. He's riding for Vans at House of Marster too. Rokas got on Jart skateboards flow team at the end of 2019 too. He's getting packages straight from Jart team manager. Kind a big move! He's on of two Lithuanians who qualified to Simple Session'20. He won TO MANY various contests around Lithuania last year. As well as he was shredding Baltics Skateboarding League finals in Riga & he won Aizkraukle park opening event. He's a total park shredder, but he collected some crazy street footy last summer for the upcoming Boardsports movie. – Einius Žiūkas
Niklāvs Vetra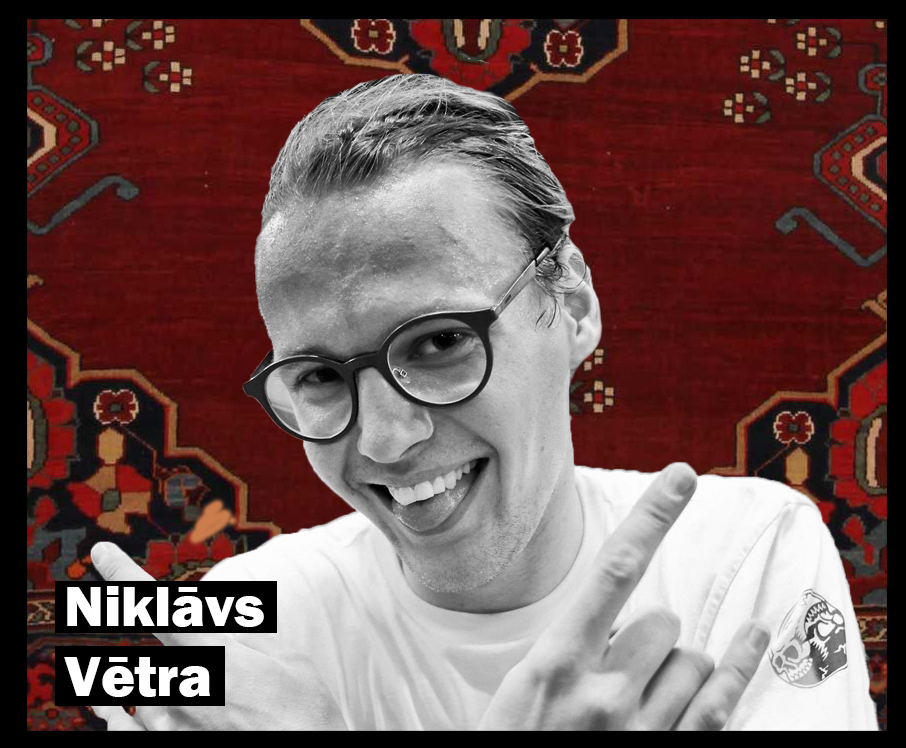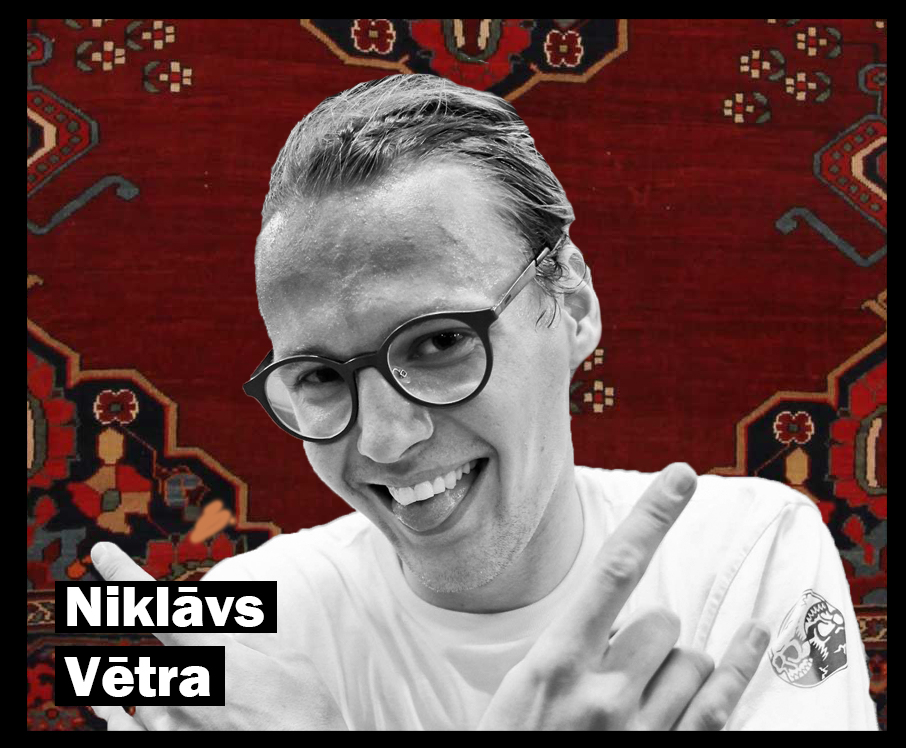 Niklāvs Vētra a man that needs no introduction. Combining huge pop, gnarly and creative tricks and style, he has made quite a name for himself in the Baltic skateboarding scene. He got a chance to showcase his skills in 2019 video "Viss Safe" as well as completely killing it with Clockwise Skateshop crew in the team tour video "Daugavpils 19" and not even mentioning the competition scene – Niklāvs had 2019 in the bag! – Arts Amoliņš
Ma G, brat Niklavs Vetra had a productive year! Spicily mixed studies, work with a little falafel beside them and a banging skate performance on top of it. Won few contests around the Baltics, filmed here and there, showed tricks in "Viss Safe", Clockwise Daugavpils video, wrestled against the heavyweight flatground champ MIKS (master level of any game of skate), put him 3 letters, ironically, ended the whole RajonTV second GOS tournament 3rd. Currently trying not to eat the Earth, fitnessing, 720 shoviting to infinity and BEYONCÈ. Ankt toch var! – Arturs Nesaule
Romario Siimer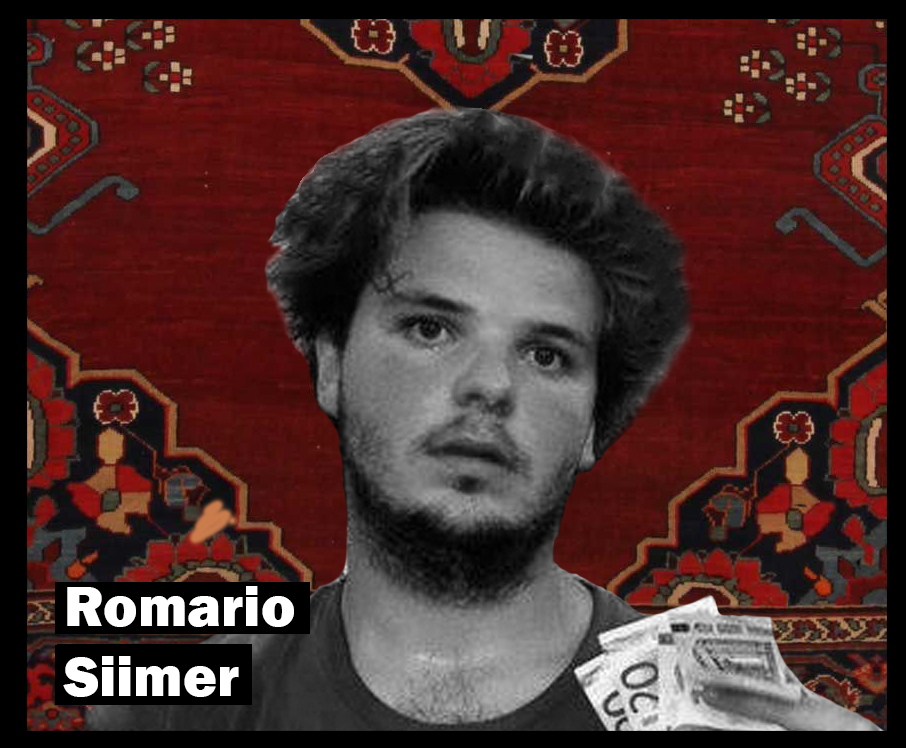 He's very eazygoing, chill and funny guy! Always good times only when he's around. – Meelis Erm
Romario is the kinda guy you can have your car break down in the middle of the night, in Australia, with no phone reception and just laugh about it because with him you know everything will work out and you'll have fun while it does. He's the most positive guy ever.
When it comes to skateboarding Rommi is competitive and his dream trick is probably bs 360 flip lipslide nollie tre out or something. Skating with him is even more fun than having your car break down. You can always count on him being down for a skate sesh. I had a few weekend trips to Brisbane with him and I can tell you Romario is a guy you want to have on a skate trip with you. No worries for life!
A perfect skate session includes Romario's bluetooth speaker, a nice summer evening and a few beers. I can't wait for the next one. Keep on keeping on Rommi!!! You are the best! – Raul Urberg
My 2019 started in Australia with Filipinos but that's another story. Half of 2019 I spent in Australia with a lot of skating with Brisbane's local skatecrew, unforgettable times. A lot of epic spots and skaters. We did some street filming during weekends as well.
In June I landed to Zyrich to meet up my friend who showed me local spots and parks. It was 12 days nonstop skating for me. In mid summer I finally made it to Estonia. My arrival was rapidly followed by King of Tallinn which our team 42010 won. Next skate contest was Sindi cup where I have never competed. Managed to win that too. I had the opportunity to participate in the European championship in Nizhny Novgorod. Felt blessed to be there since I got like 1 week notice, super good times!
Vilnius got new indoor skatepark and they had a competition there as well. I got second place there. I think with that the year was pretty much over. I'd like to thank everyone who made it awesome, legends! – Romario Siimer