First month of the new year is over! I hope you guys had a good time and are used to the number 19. For this month report video we don't have much to show. Our man Pavel Berezjuk has sent some clips over from sunny Barcelona. He also had a birthday in January, so this report is his little birthday present! Some extra clips from Mr. Armandos skating in boots and our young friend Valters Luriņš made the cut as well. And, of course, as usually links below will provide some insights into what January 2019 was like in our part of the skate world.
Right as the year started, our Broke Lad Nomadic Static. Filmed in London over the summer of 2018 with a bunch of local heads and appearances from some Latvian expats such as Edgars Berzins, Emils Sviklans, Martins Horns and Pavel Berezjuk.
Clockwise camp started the year with a video release as well. Third voice over commercial with the whole crew skating the over at G-tiim skate park.
You know like skate mags have news sections where the they announce who is riding for who and who has changed sponsor. Well, Estonian ripper Kristo Oismets switched from Adidas to Vans.
Lithuanian Commune DIY put out an interesting video over at Facebook showing how much work is put in recycling boards.
The ChessVLN gang visited Malmo to skate indoor parks and the epicenter of trends – the Bryggeriet skate park.
Don't know about you but I am more of an evening skater. Well, ex gangsta skater Richi Dunkul is the opposite for him early morning sessions seem to work out fine.
Kristaps Horns made a compilation of his clips. The dude is in his 30s and still ripping and learning new shit.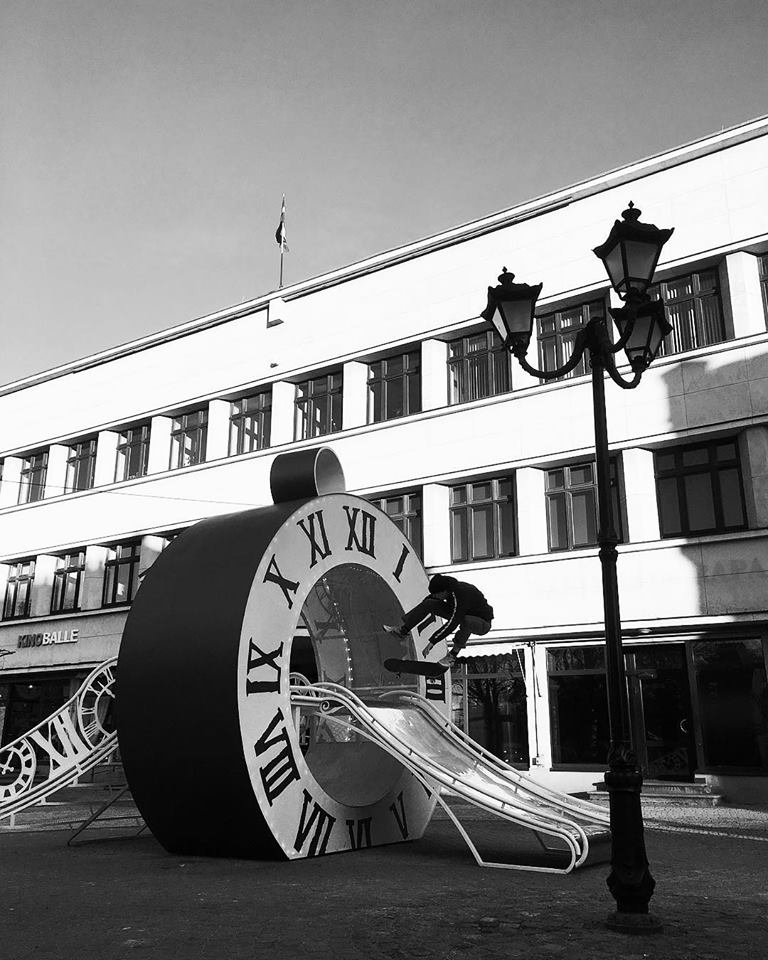 Edgars Kalns, Liepaja's skate scene enthusiast and boneless expert, started a skate club which you can follow on instagram. It is called @skrituldeli. They made an indoor park in Liepaja too. We have sent our correspondent Fricis Štrauss there, but, apparently, the park was so good he didn't have time to film the report. So no footy except this facebook video with locals and Kalns himself ripping. Also there was a instagram post that summarized what they were up to in Liepaja.
French Live Skateboard media has posted a little article about OASIS. We also got some coverage over at SKATEISM. Stocked.
RajonTV x Temps Mort january contest is over. At the moment we are debating over who gets the prize. Hopefully, we will get to a consensus till tomorrow. Big s/o to all applicants you guys are the best!
Remember King of Tallinn where Tubin killed it? A full movie with  all clips from the event has surfaced featuring all teams, all tricks and all the high jinks in between. S/o to the organizers for making such a fun event for everyone. The event is open to all skaters and is not limited to Estonians only. So, if you are interested, then get a team together and hit up King of Tallinn instagram page for the 2019 event. Also this year the organizers are moving the competition to Tartu. So now it will be called King of Tartu and it takes place from 1st to 4th of August.