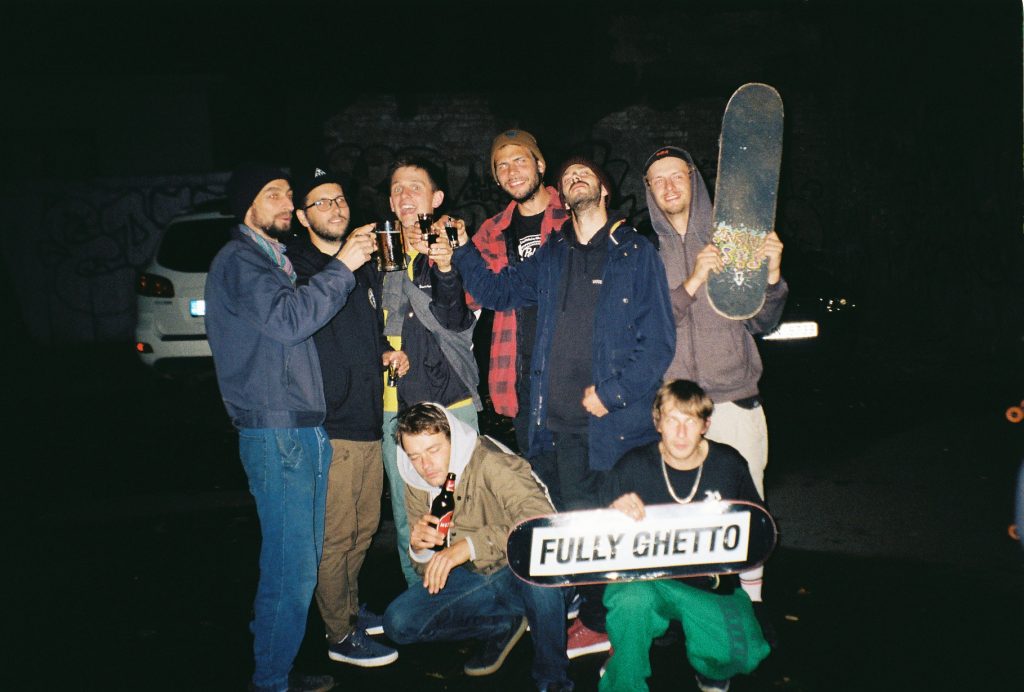 September a month when RAJONTV.COM celebrates its birthday. Last year in september RAJONTV web site was launched and the first LINKS article was about September 2017. Thanks for staying with us and supporting the site!
While the whole skate world was shaken by Dime Glory Challenge, the Baltic skate community was shaken poked by Rajon Around The Block 2018 skate contest. It was all pretty much directed by the Mastermind Fricis Štrauss, the guys with all the good ideas. It was wild day, big s/o to all of the skaters and of course Fricis and also Deda for making all of the enders that day.
We also started the second season of RajonTV Game of Skate Championship! Two games are up already, and this weekend we are posting two more, so stay tuned. First game was with our tall boy Aleksis Sokolovs which he unfortunatelly lost. You can watch how he recovers from that shameful failure in the new TRANKBOYZ TRASHING episode by HeiJah Media. Btw Happy Birthday Aleksis!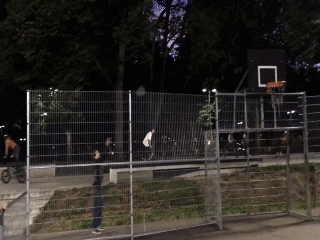 Here is the most supreme video of the year (minus the music) featuring Hugo Berziņš in Miera darz. Some people asked why Hugo is not in the Game of Skate Championship? It is hard to say actually, but he is definitely the first person in the list if someone drops out of the game, or doesn't want to play. There are doubts about certain people at the moment, we will have to wait and see.
The winter season is really close and all of us will be stuck in the friendly indoor facilities very soon. Hopefully we have two of those in Riga! Krisjanis Kalvans, the owner of one of the friendly facilities, has just released an insta clip showing how good can you become at skating if you have your own indoor park.
Another friendly facility is your boy Monster park the SPOT which just officially opened its doors last week. Yey! Now there is a ramp section for all you tranny hogs, as well as a nice foam pit to practice those steezy kickflip indys you always wanted to learn, but were too frightened to try. Rumor has it that skate only sessions are going to be on Friday evenings, but this info is not confirmed yet! However, since our man Miks Grantiņš is the manager at The Spot Center, we will have skate only session organised at the best time of the week, right Mik?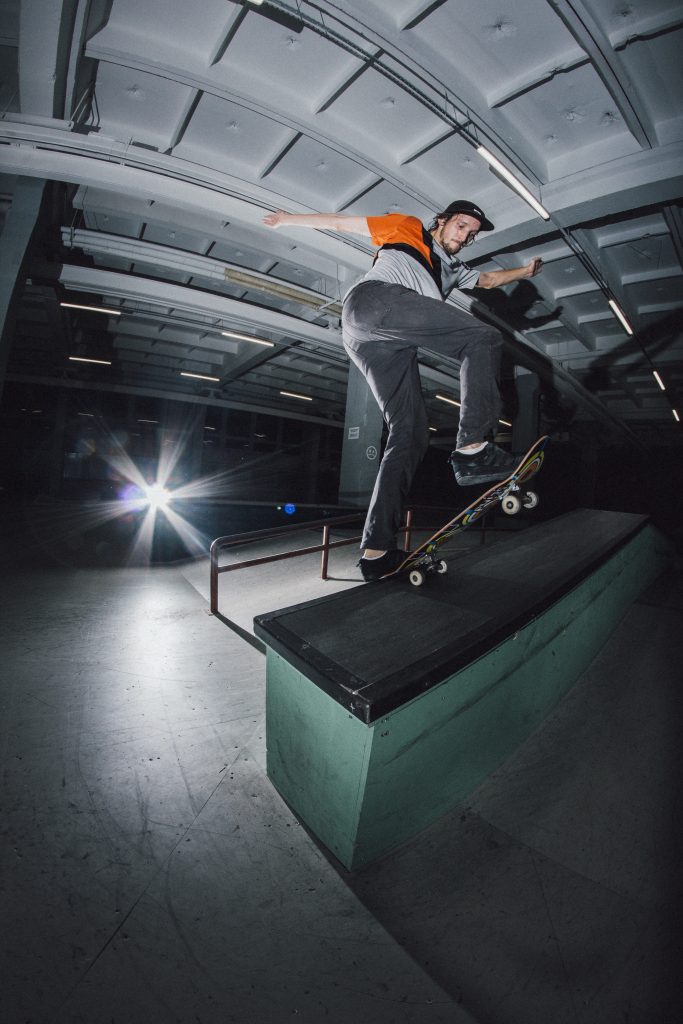 Ronalds Mazitis, the last skater in Jurmala, has put together a video compilation of all of his 360 flips around Jurmala. Occasional hardflips and freestyle moves(!!!) are also seen in the video.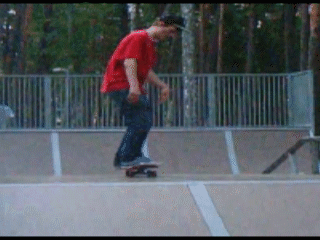 Kataloog homies from Tallinn went on a week trip to St.Petersburgh, Russia. For now there are only insta clips available. The Kataloog godfather, Antti, promised us a full video recap later this year. This makes Kataloog crew the only known Baltic skaters to go over to Russia for a skate mission (after Arturs Bahurcevs of course).
Lithuanian homies had a first Skateboarding championship event. Here is the recap with some mind numbing soundtrack. Kelvinas Litvinas, the stylish young Vilnius head, got the first place with a perfecto run! It is hard to tell more about the event due to all info being in Lithuanian. We want to know what is going on!
Exciting transition guy – Žygimantas Rudys had a lil bowl part filmed by Gvidas Bindokas. As far as we are concerned Fully Ghetto guys are working on a new video too, which is rumored to be released this winter, so we will see more of Žygimantas flying around.
We mentioned some time before that the highlight of this summer was Madars' trip around Latvia, and finally we got the flashy Red Bull recap. Thanks to Madars we got to meet Josef Scott Jatta, Nick Garcia, !!!!!!!PAT DUFFY!!!!!! and Gosha Konyshev, the guy who skates street in winter better that you skate in an indoor park with a foam pit. He is also the guys who did one of the dopest tricks in the video the frontside wallride at Uzvara. Probably not a lot of people, if any, ever considered skating up the bank let alone doing an ollie to a wallride. We mostly see dudes doing trick down into the bank. Which is fucked as well. However, it is only exceptional crazy individuals who see this spots as wallride opportunity.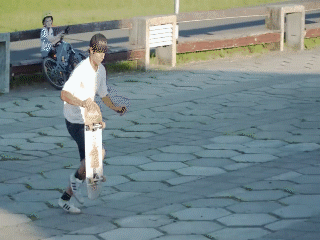 Have a good Friday and stay tuned for the next Game of Skate, coming tomorrow. Kaspars Gobiņš vs Roberts Potašs 
p.s. If you have any suggestions on content for next Links article hit us up on Facebook or instagram, we are definatelly missing on some exclusive stories.