Cover Photo: Kelvinas Litvinas by Rūstusis Brokolis
Words: Edvard Gaba
Links got lost in the hype. The weather in May was so good, and the swimming season was opened way before it normally is. Not much time to write posts during that time, but yeah links are back. We will try to sum up very important  Baltic skate scene events that happened recently.
June started with a wave of inspirational stuff. Thanks to Madars Apse, who brought his pro skater homies to our forgotten land. His crew, consisting of Josef Scott Jatta, Nick Garcia, Gosha Konyshev and Pat Duffy, went loose around Latvia visiting cities, and skating street. Madars also organized a session at Ventspills water park. The last spot was in Riga at Latvian National Library. Locals went crazy and destroyed the library rail.  Full report is coming some time soon.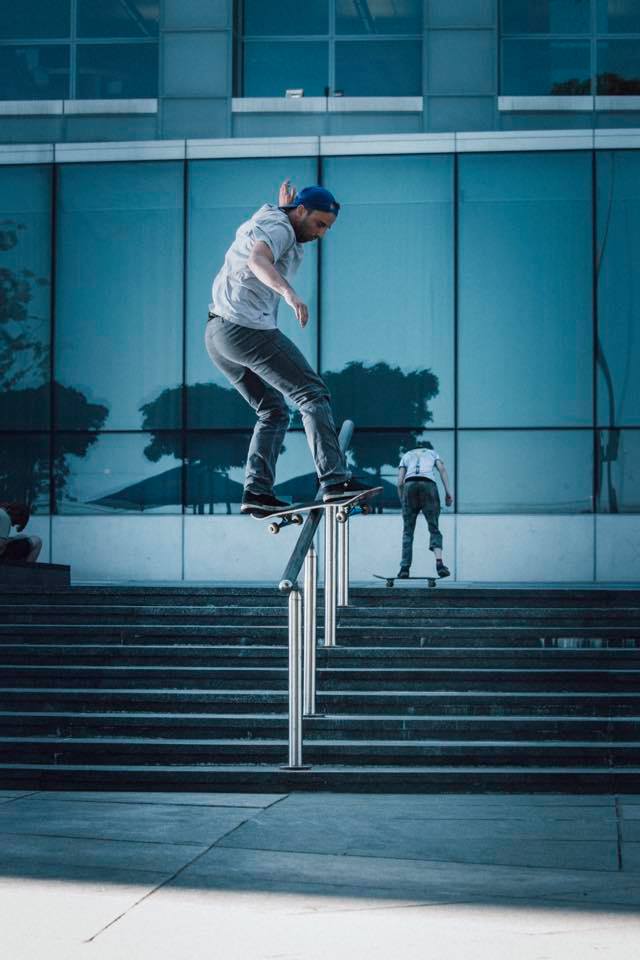 Vans Latvian Street League was going on in full in June. We had two contests so far. First in Barona park and the second in Sigulda! Two more coming. Next contest is in Cesis on 21st of July.
Latvian expat Klavs Laivenieks returns with Broke Lads episode four. Featuring the streets and alley ways of London and Barcelona. Pavels and Berjoza can be spotted there as well. 
Clockwise and Vans rider Niklavs Vetra said some wise words about skateboarding lifestyle in this ad as well as in this interview.
Tikari skateshop instagram was pretty active recently and they posted tons of clips. Somehow music choices in these vids hint on the person behind them edits.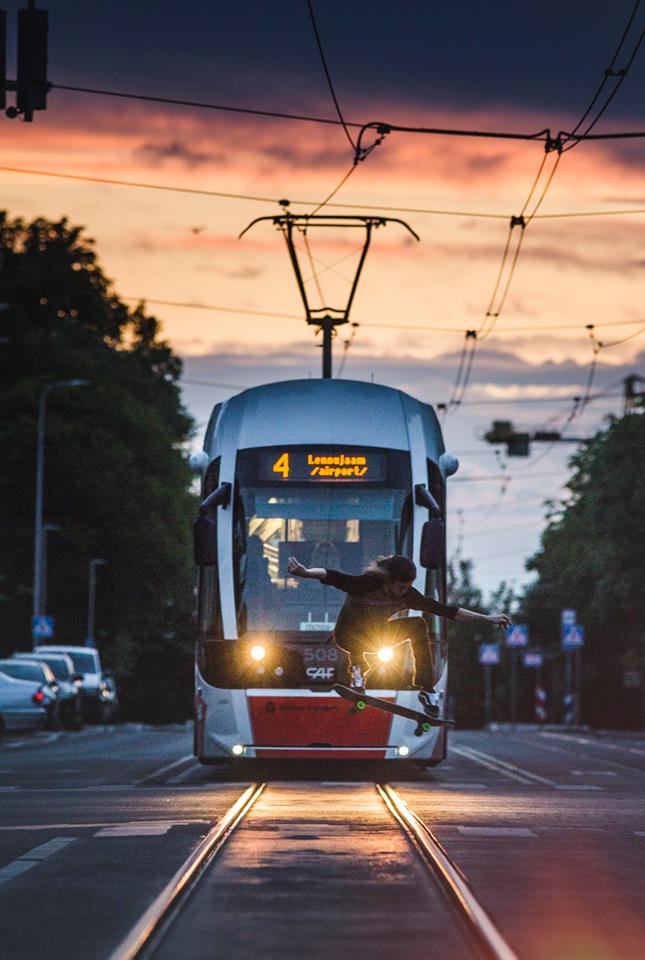 Speaking of Tikari skateshop, they are organizing Ghetto Games which are coming really soon, on 27th – 29th of July. Every year it a great party and one of the best contests for sure.
And speaking of ghetto, Fully Ghetto gang went on a night spot crawl, as a result this edit was born.  Stocked to witness New York's Emil Morris on his home turf, as well as skateboard transition virtuoso Žygimantas Rudys doing flip tricks in the streets. We are going to use this opportunity to post our old video when we skated Vilnius at night as well. Just like that for no reason.
Vilnius had a gnarly go skate day! From what we have heard the number of skaters there surpassed the number of scooter riders during a sunny day at Barona skatepark (which is a lot of people). The Lithuanian skate prodigy Kelvinas Litvinas was the MVP of the day.  Apparently, he also got Lithuanian Skater of the Year award which was decided through an open internet vote! Congratulations Kelvinas! We talked Siom Sonkinas one of the organisers and the man behind Commune DIY about how it all went down:
The vibe was epic ! Last year we had the end spot at Kalnu parkas, so this year we started there and went through 4 other spots, roughly around 150 skaters with boards showed up. We did the paper work to have an official end spot in this newly built centre square ' Lukiskiu aikste ' took half of the Core indoor park there. So from 15.00 to 18.00 everyone was traveling thru spots to the end one. We had speed glasses challenge, fastest kickflip , NIKE sb bench best trick and SOTY awards . The kids were very stoked about the end spot , everyone was coming up to us and saying that this is a total French ' Le republiqe ' vibe. 
Riga Go Skate Day video by Linards' cousin HeiJah is here. Our check out our article and video about the event here.
A big contest and a premiere of Project C will be held in Viljandi upcoming weekend. For all Riga heads who are not going there step by G-Tiim skatepark on Friday 6th of July, for a street skate jam and a premiere of a new Antiz skateboards video "Echos from the road".
Summer is almost over! Go skate and stay safe!