Words by Ed Gaba
We at RajonTV know what it takes to make a full length skate video (video that has individual parts and is at least 20 something minuets long) and we want to celebrate skate videos, especially local ones, because we truly love and appreciate them. Just think about it for a second, you can scrool through your  feed all day long and see tons of dope skateboarding, but how often do you go back and re-watch something that you liked on social media? You can follow Andrew Reynolds, he posts a lot of awesome skating, but we bet you don't remember his posts as well as you remember his Baker 3 part, right? At least we know we do! If you will have an urge for some fs flips you will go and re-watch his parts. Okay, okay we are in the Baltics not in California, but fuck it same ideas can be applied here as well. Full videos are essential to the growth and development of the scene, they unite people, and are tons of fun to work on. And don't forget premieres; that's the best part!  
To celebrate full length videos we bring you this new section called – Online premiere, where we will try to present you the best Baltic skateboarding videos. Tonight we have Onko se…? an independent skate video by Siim Sild from Tallinn, Estonia. We asked Siim couple of questions about the vid.
Wassup Siim! Tell us a bit about yourself? Where are you from, how long have you been skating?
Yo, I'm from Tallinn, 26 y/o and I started skating in the spring of 2004, so soon it's going to be 14 years.
You are a skateboarder and a filmer ?
I would say I'm 100% a skateboarder, the filming part just kind of happened. We didn't have a specific filmer for the video, we were pretty much just taking turns.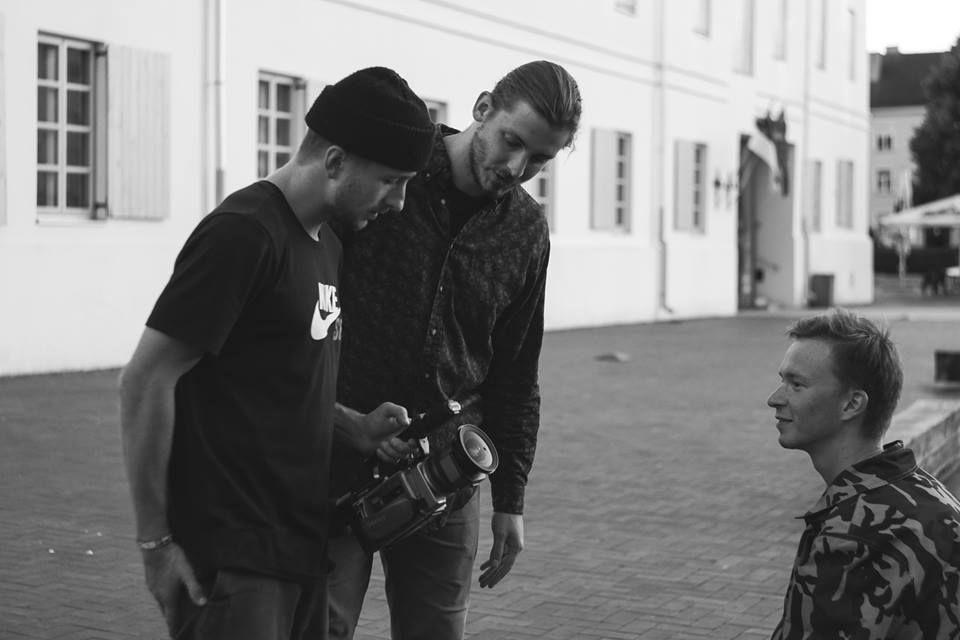 Is this you first video?
Yeah, I think you could say this is my first video. I have made some smaller clips before and also in 2016 I gathered all of the clips from my Iphone and added some footage from my homies phones and did an edit. But that's like half skateboarding and half party footage.
What does Onko se…? mean?
Well, it means "Is it…?" in Finnish. It was a rough morning in Pärnu, we had spent the night in a kindergarten, that was turned into an Airbnb apartment for the summer period. It still had extra small beds and a ball pool in it. Don't remember exactly why, but we went to see some sheep in a farm outside from the city. When we got there a small dog came running towards our car to greet us and like, it was clearly 100% a dog, but then randomly Miku (Mihkel Vahermaa) asked if that's a dog or a cat in Finnish (Onko se koira tai onko se kissa?). The whole situation was so random, that it became somewhat of an inside joke from then. It probably sounds a lot more funnier for Estonians, because Finnish language is quite close to ours, but it just sounds way more funky. Anyways, from this incident onwards we spent the whole summer making up random questions in Finnish with similar structure – Is it this or that?
Tell about the video how long have you been filming for it?
We actually filmed the video in a really short time, me and Kusti (Kristo Õismets) bought the camera (VX2100) in the middle of June and the last clips we filmed were in Barcelona at the end of October. So, I guess that makes it 4 and a half months. But it helped a lot that I wasn't working during summer, every day when the weather was decent enough to skate, we went filming. Of course, the trip to Barcelona was a great boost for the project as well.
It is not really common these days for skaters to make full lenght videos with parts and stuff, why did you decide to make something like that?
In a way this was the plan for this project all along, but to be honest, I was really surprised that we were able to stack up this many clips in such a short timeframe. I was just being nostalgic about the good old times when skatevideos had this certain structure and vibe. I personally enjoy these kind of skatevideos the most.
Yes, I agree it is the best! Did you make a premiere? How was that?
We premiered the video in Surfhouse just before Christmas, everything went great. It was cool that a lot of the younger guys showed up and also some older dudes who I hadn't seen for a while. In addition to my video, we watched Antti's clip, which was top-notch. Miku had also prepared a quiz with funny questions about Estonian skateboarding and we held a challenge where guys had to hold a stack of boards in front of them, whoever held it the longest won. Turned out to be an even better challenge than we first thought, very entertaining. Anyways, the premiere was a success and now I'm really motivated, can't wait for spring to start filming again.