I am not the best photographer nor am I ever planning to become one, but shooting photos is a fun activity I cannot resist. My favorite genre of photography is "the staged group photo." You know how photographers try to "catch the moment" etc. Well, I do the opposite. I ask people to gather in tight groups (which is kind of walking on thin ice nowadays), smile for the camera and DING! A masterpiece is created. Of course my OG 7 MEGA PIXELS camera adds excitement to this process. People love it. It takes them back to good ol' draugiem.lv and one.lv days: the simpler times.
So, here's some 2005 action from May 2021.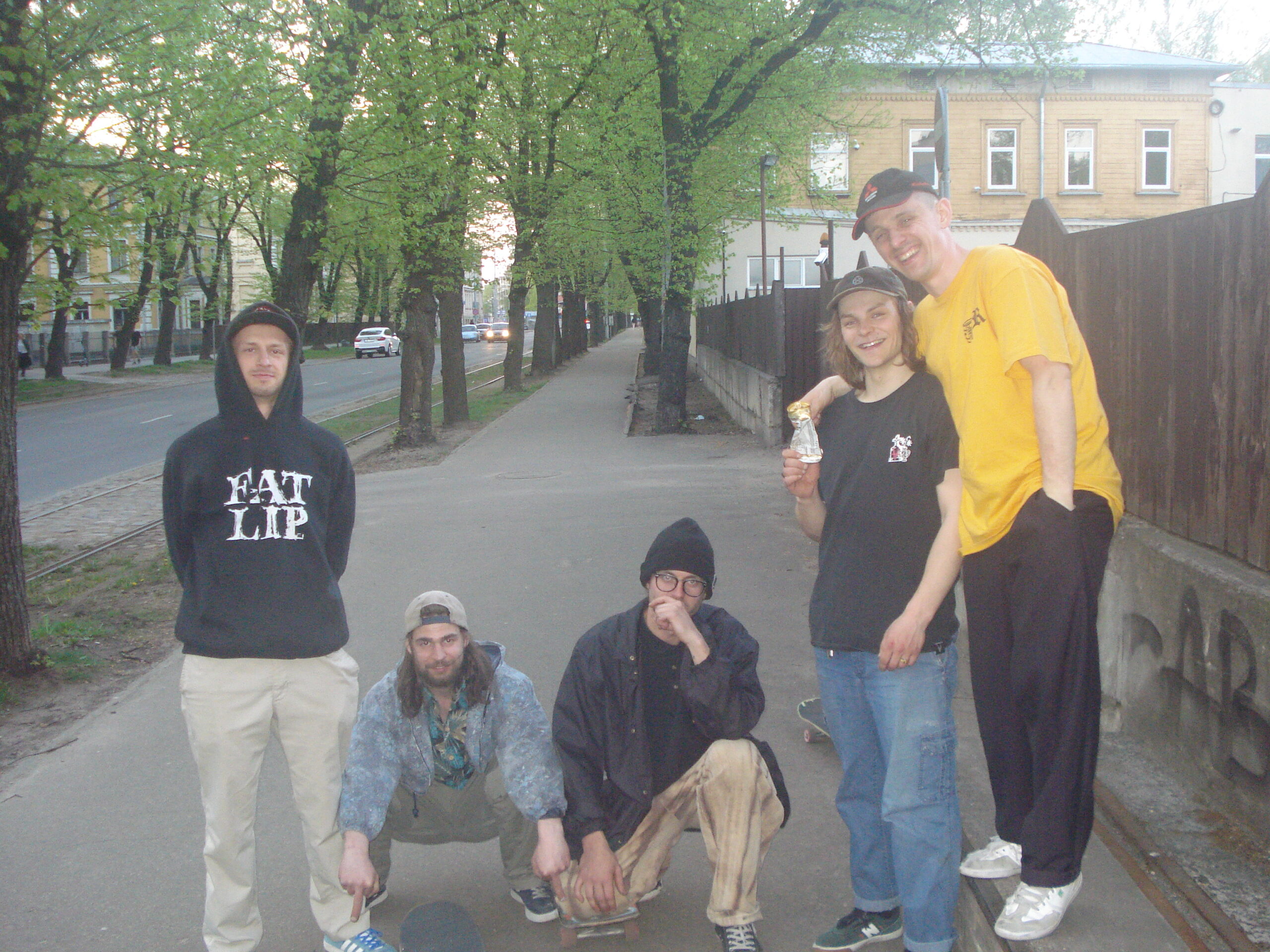 We got a clip and a line on the Kalvan's Box on Miera street. A great reason for a group photo. Whenever you get a clip it is mandatory to take a group photo with the spot.
Another reason to shoot group photos is when a bunch of #latvianskateboarding legends are together at one location + there's a beautiful sun set in the background. It's a done deal. This one is from MadArcade rooftop tournament.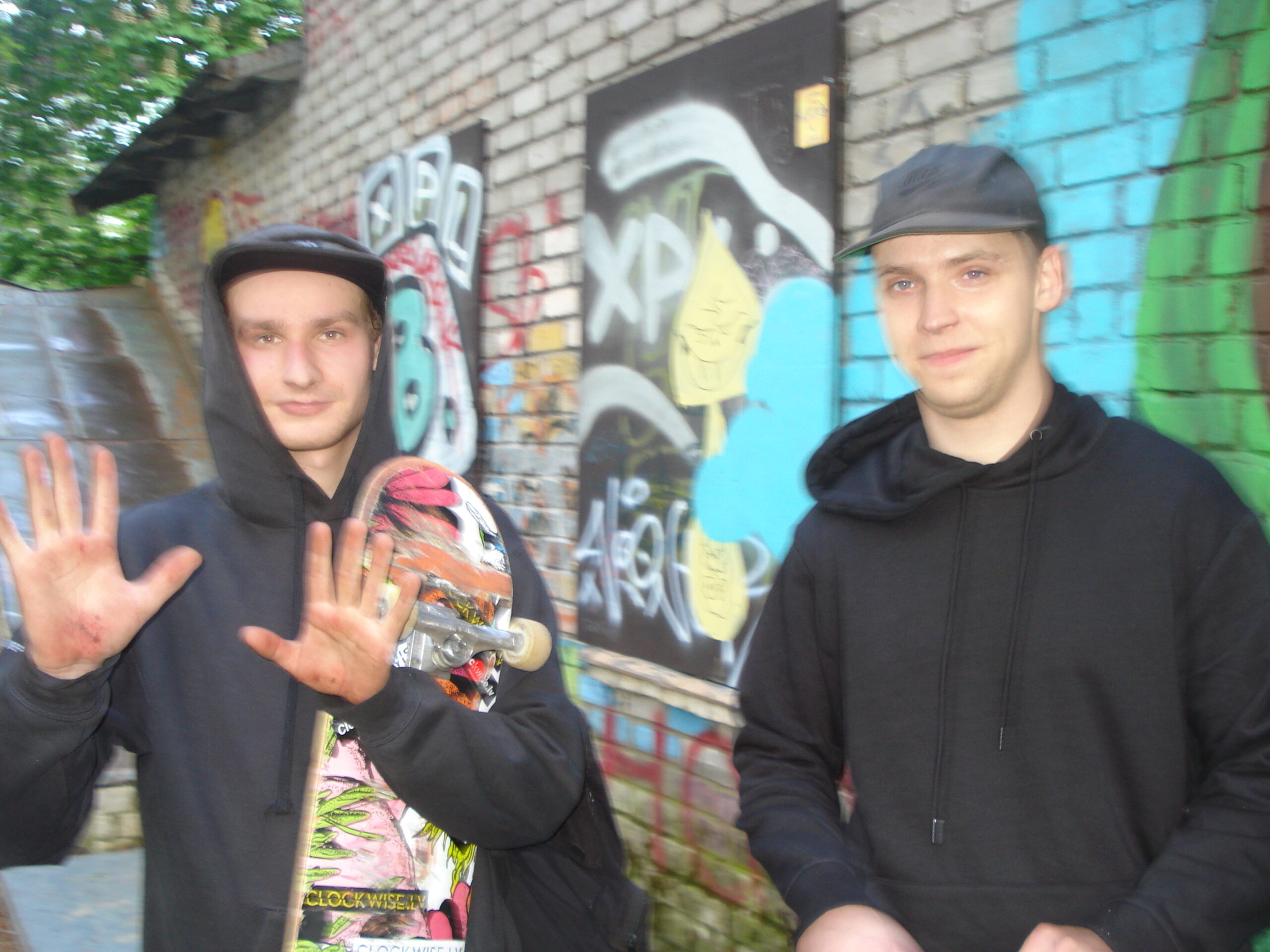 Run into Kaspars Gobiņš and Emils Šenbergs  at Lermantova parks. They were filming a video. In other words, Kaspars was fighting for his life with the spot. Stay tuned. Kaspars is going to drop a banging part someday.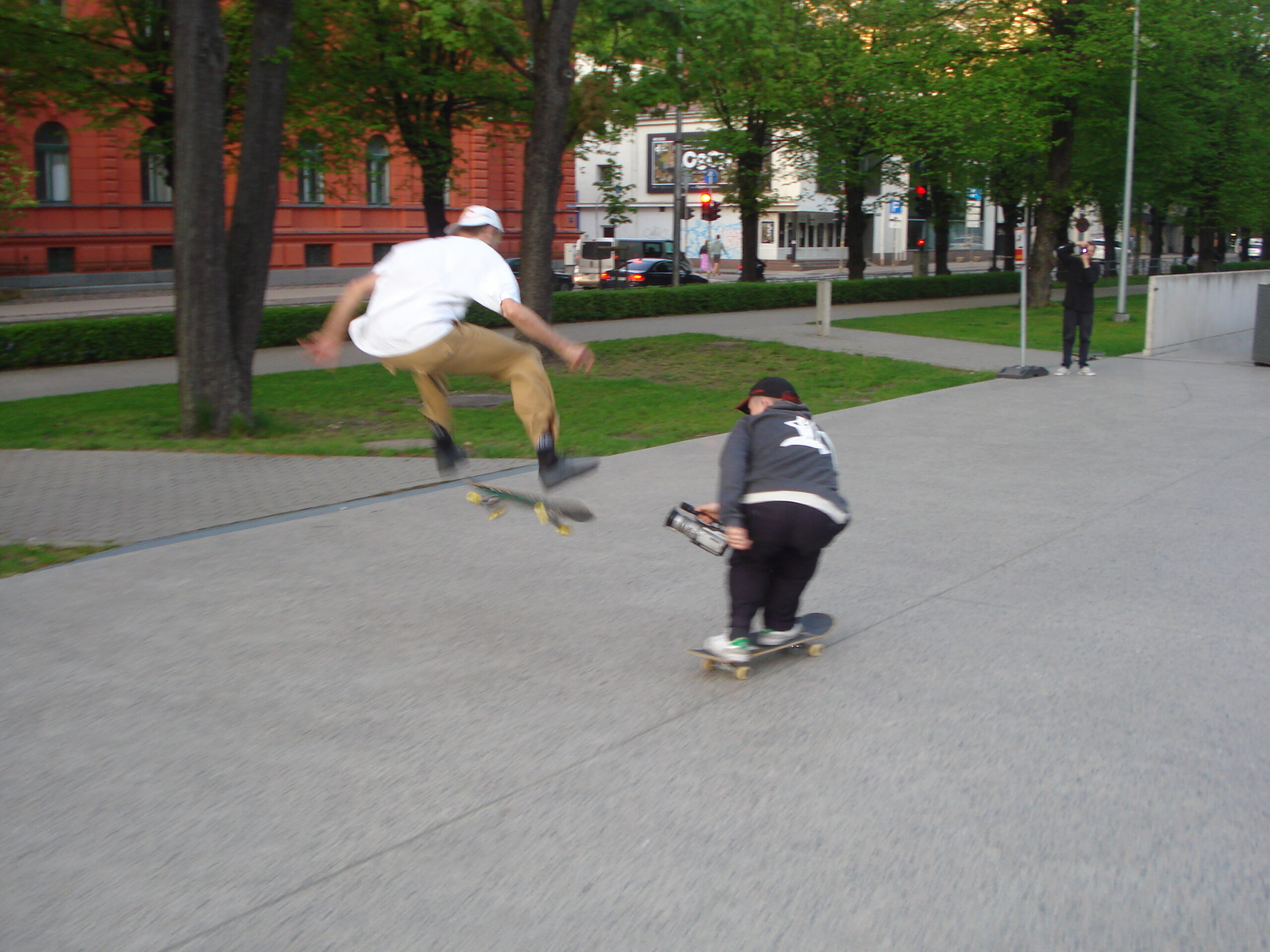 Trying to film as much as possible too. Have this idea to make a little MAXLAS edit. Hope to finish it sometime during summer.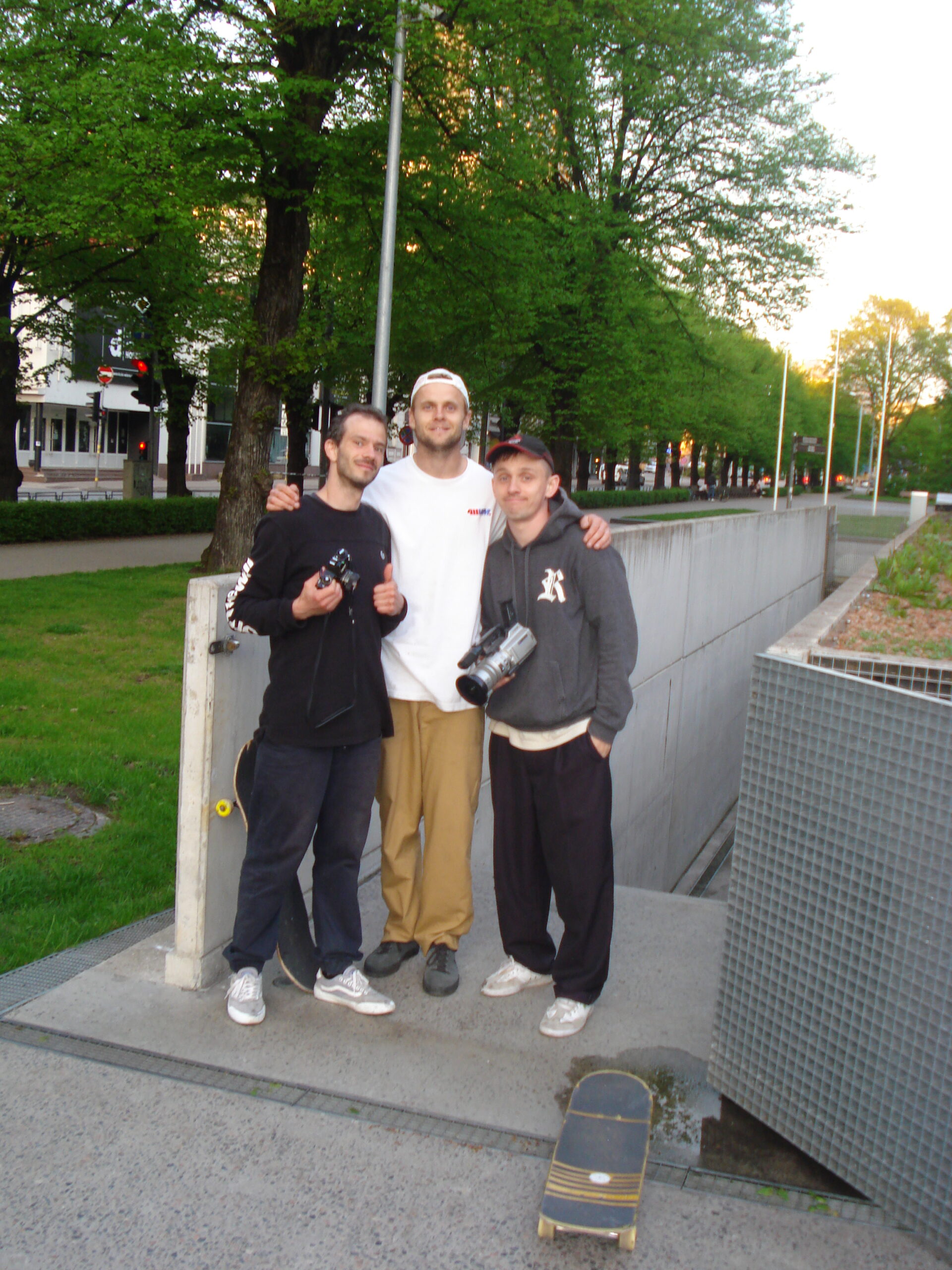 Again a group photo with the spot. You can tell by the faces: we got something.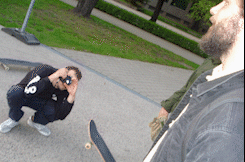 A gif to spice things up a bit. Rudolfs Henčels a serious paparazzi.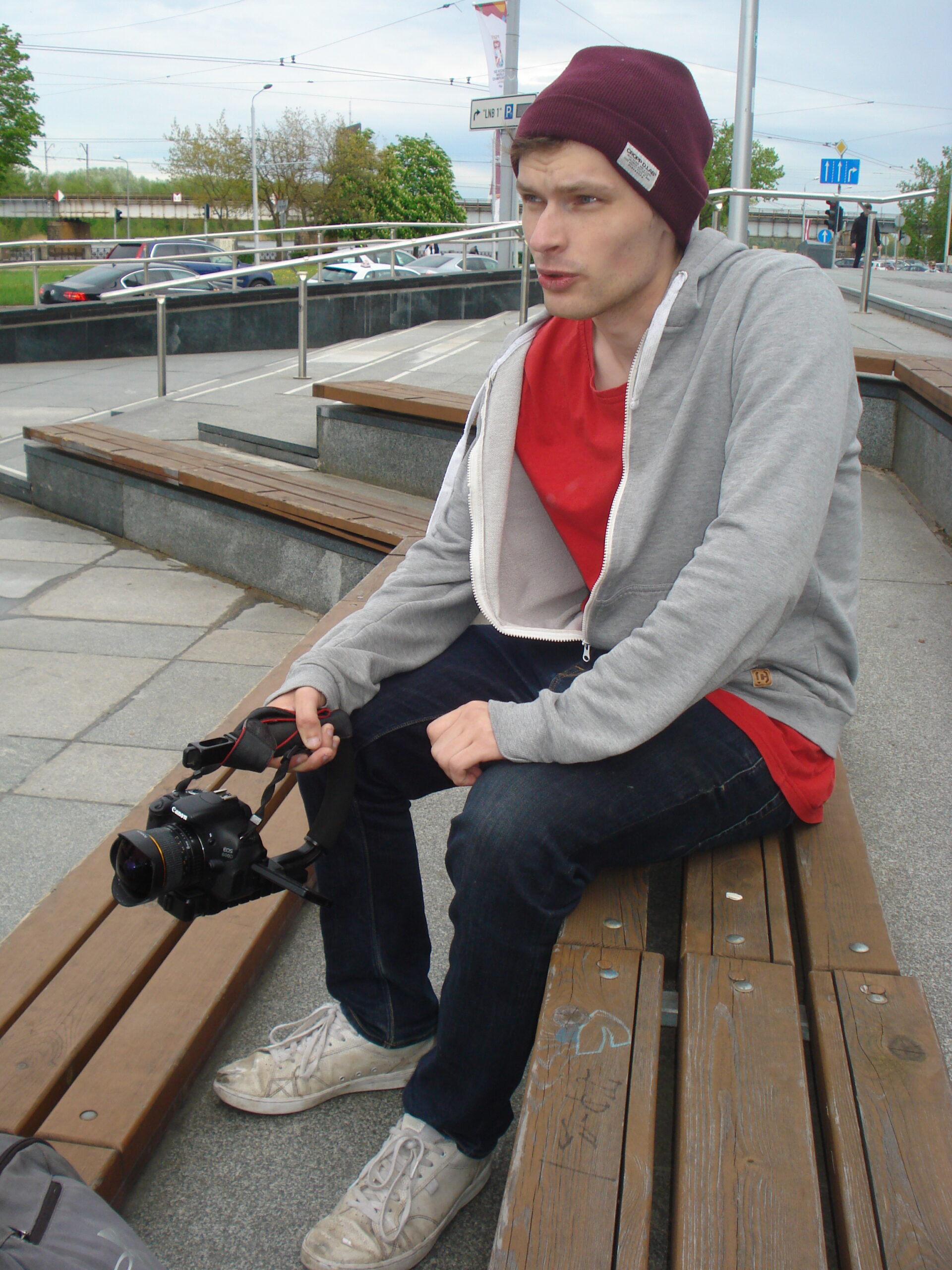 Ran into the mysterious Ronalds Mazitis at LNB. We had a little session and filmed some tricks for the SkateTUBE. Of course in 4K.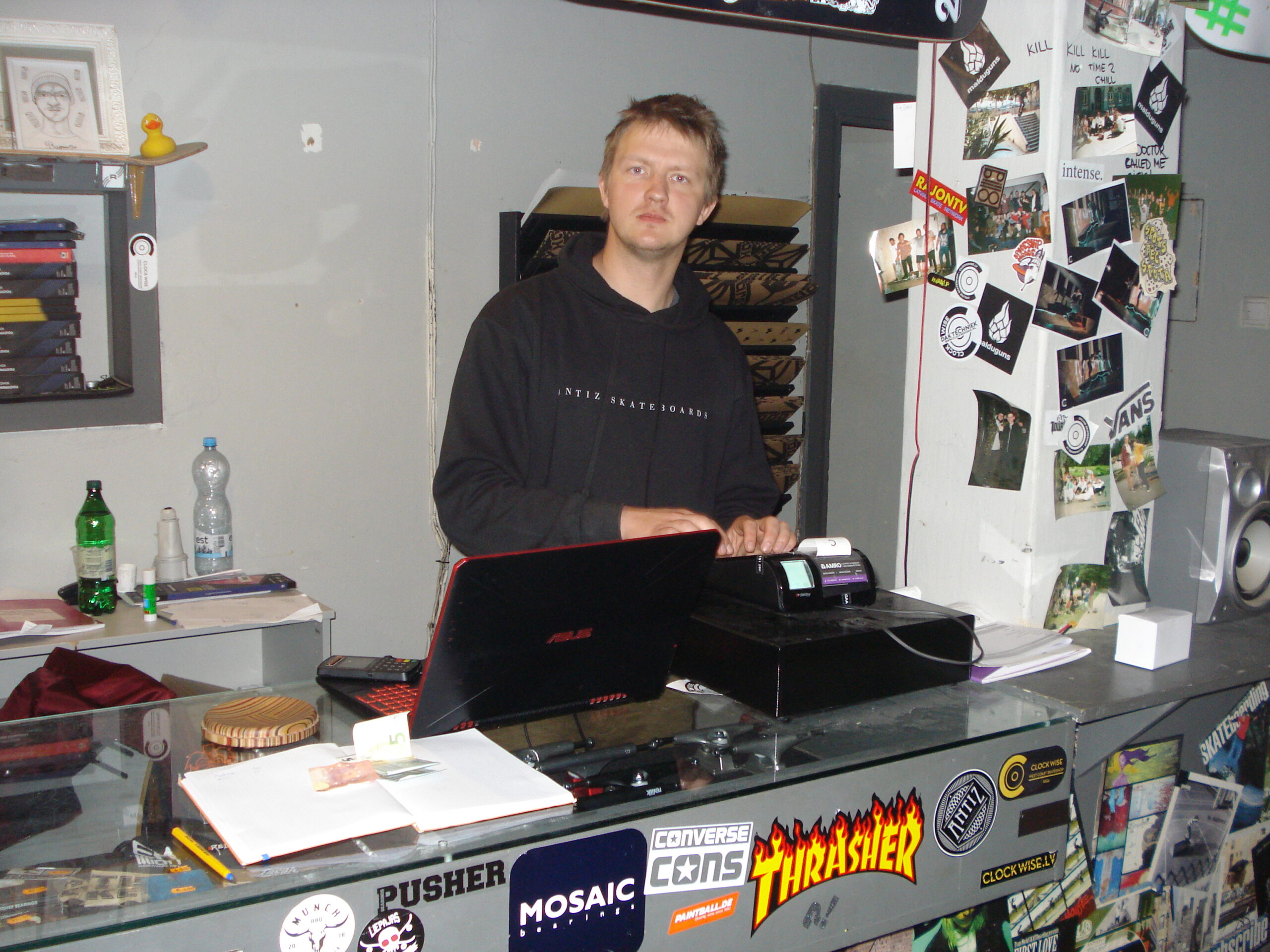 Arts of Clockwise skate shop is behind the counter doing business as usual.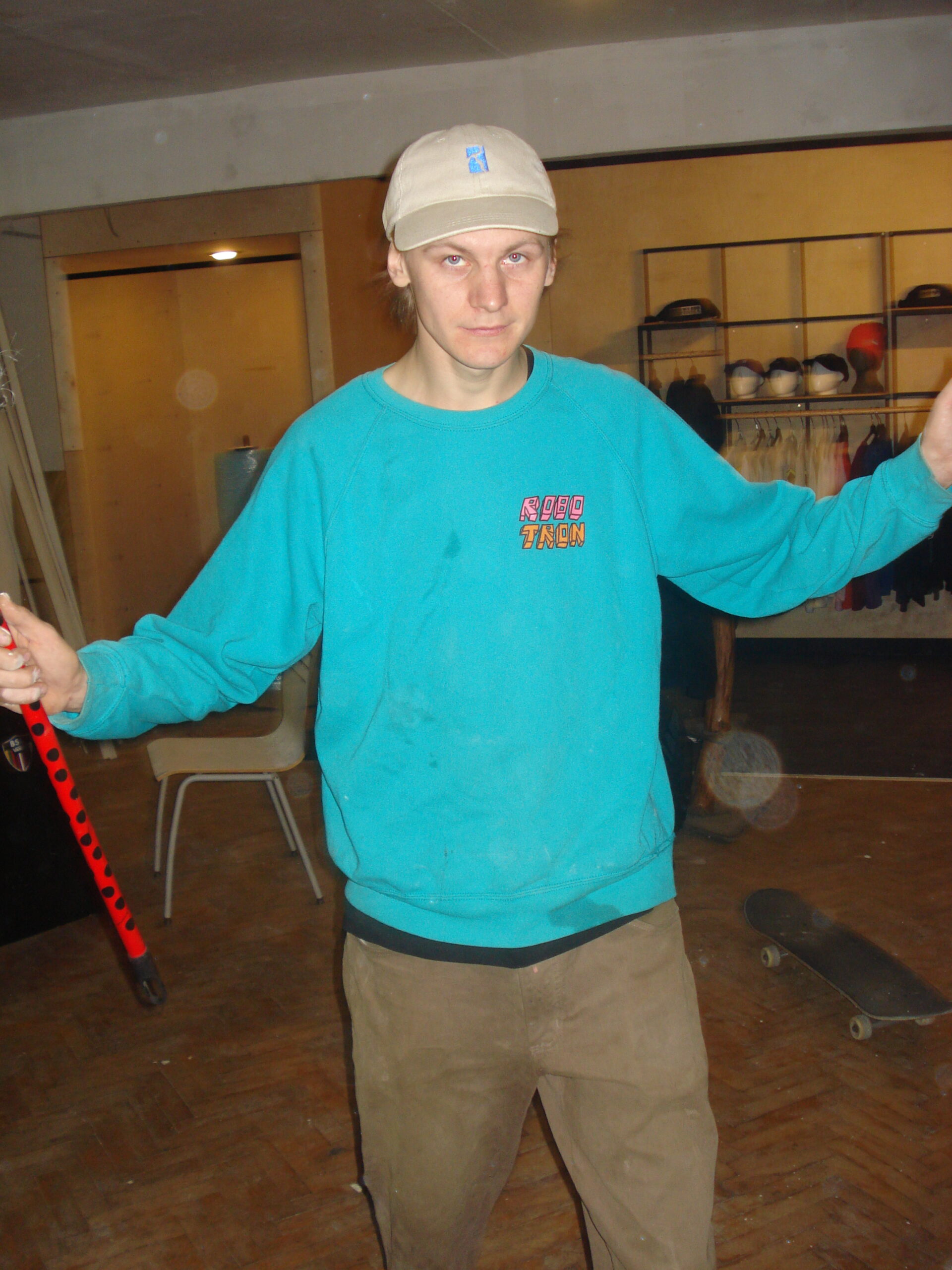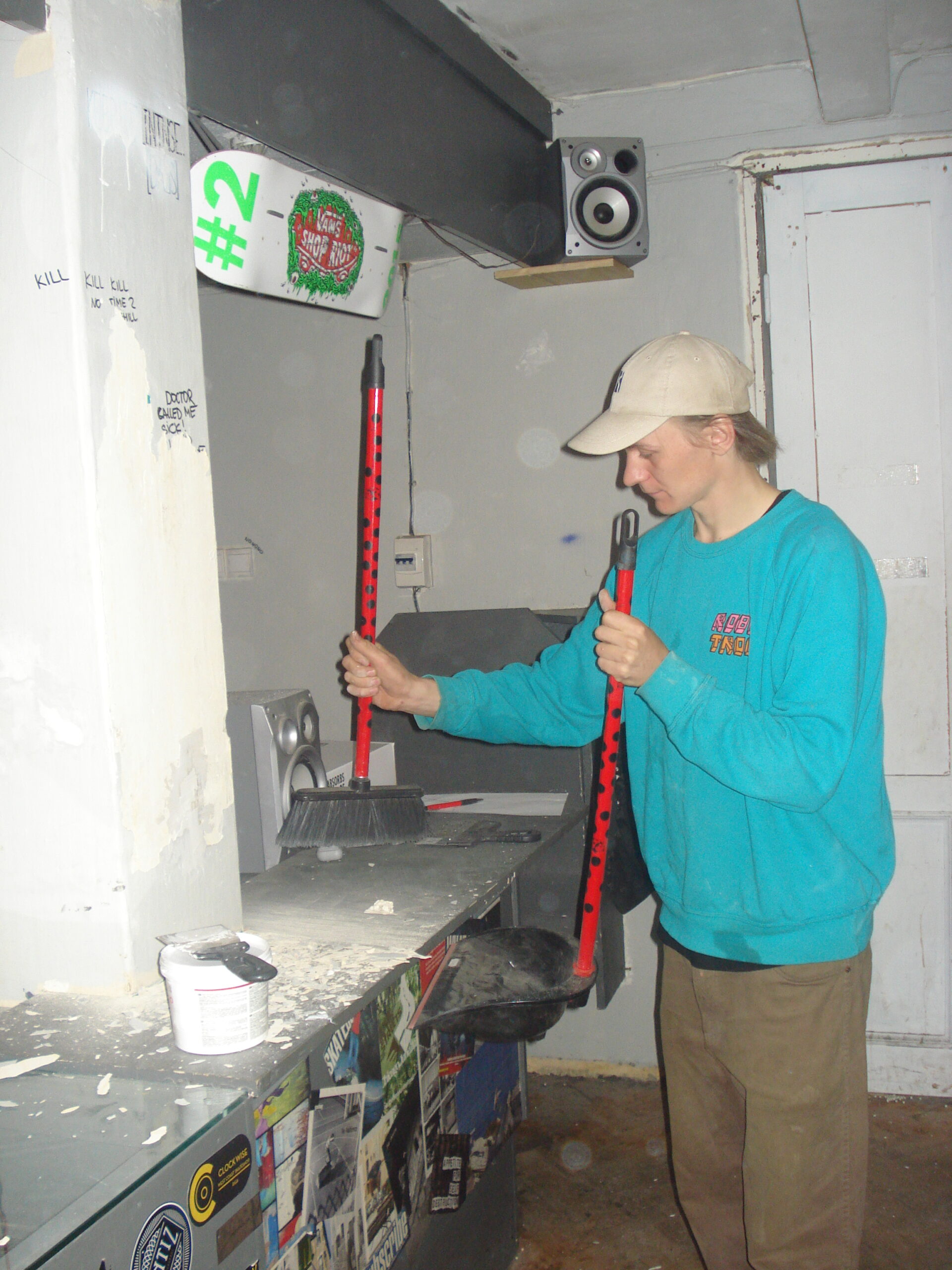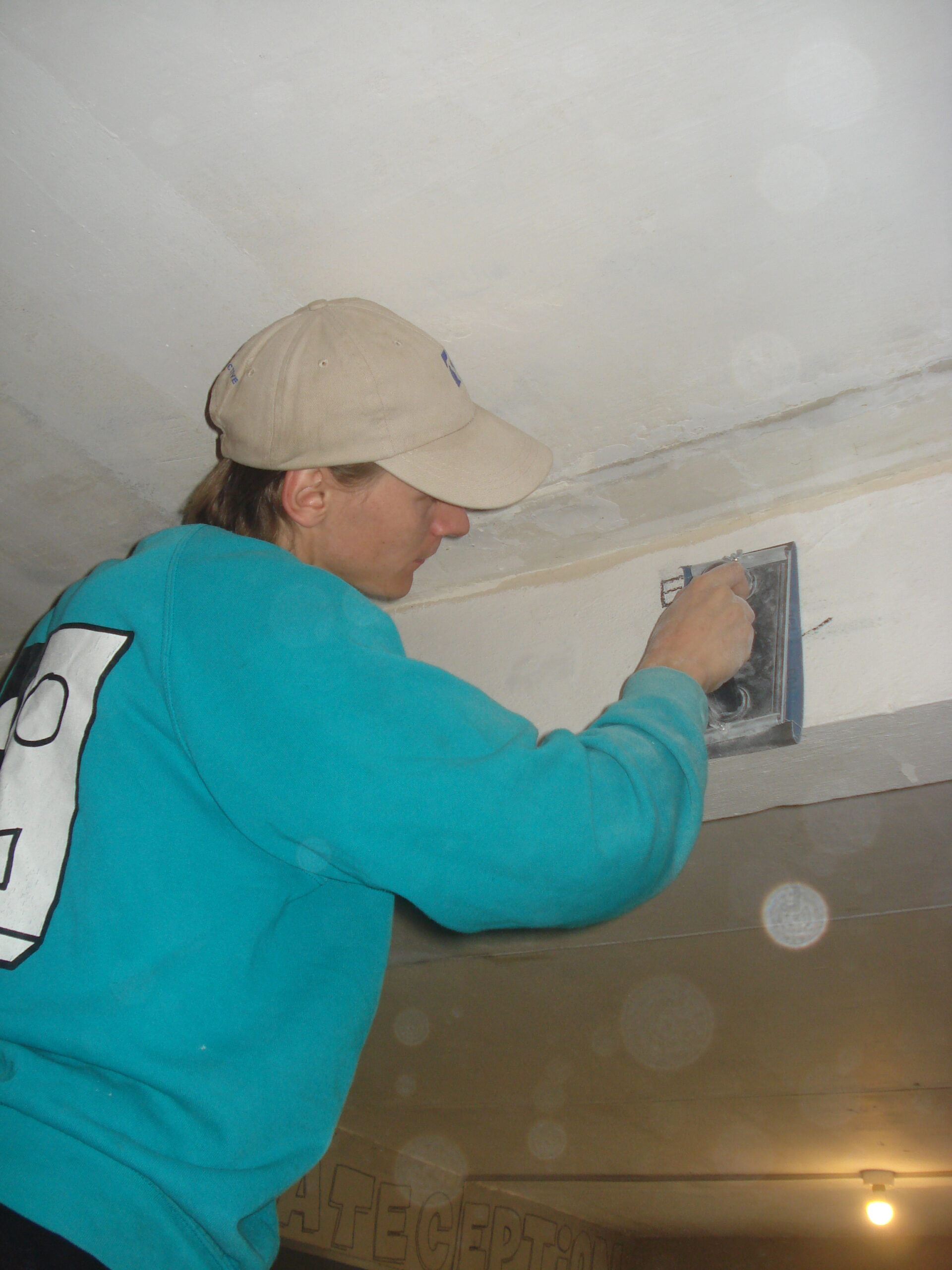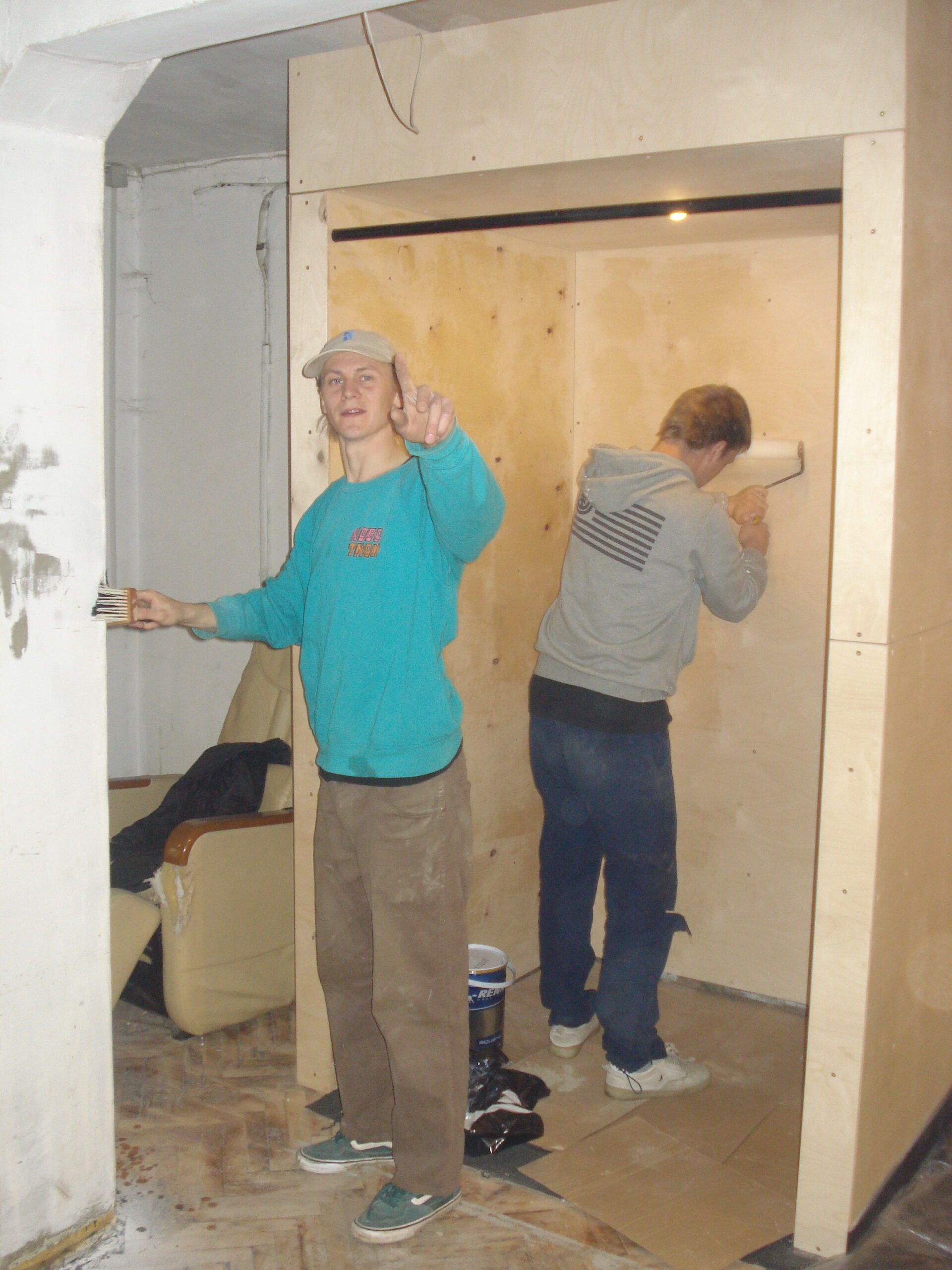 Clockwise is going through a renovation right now and the handiest guy in town is involved. The shop's going to be crisp.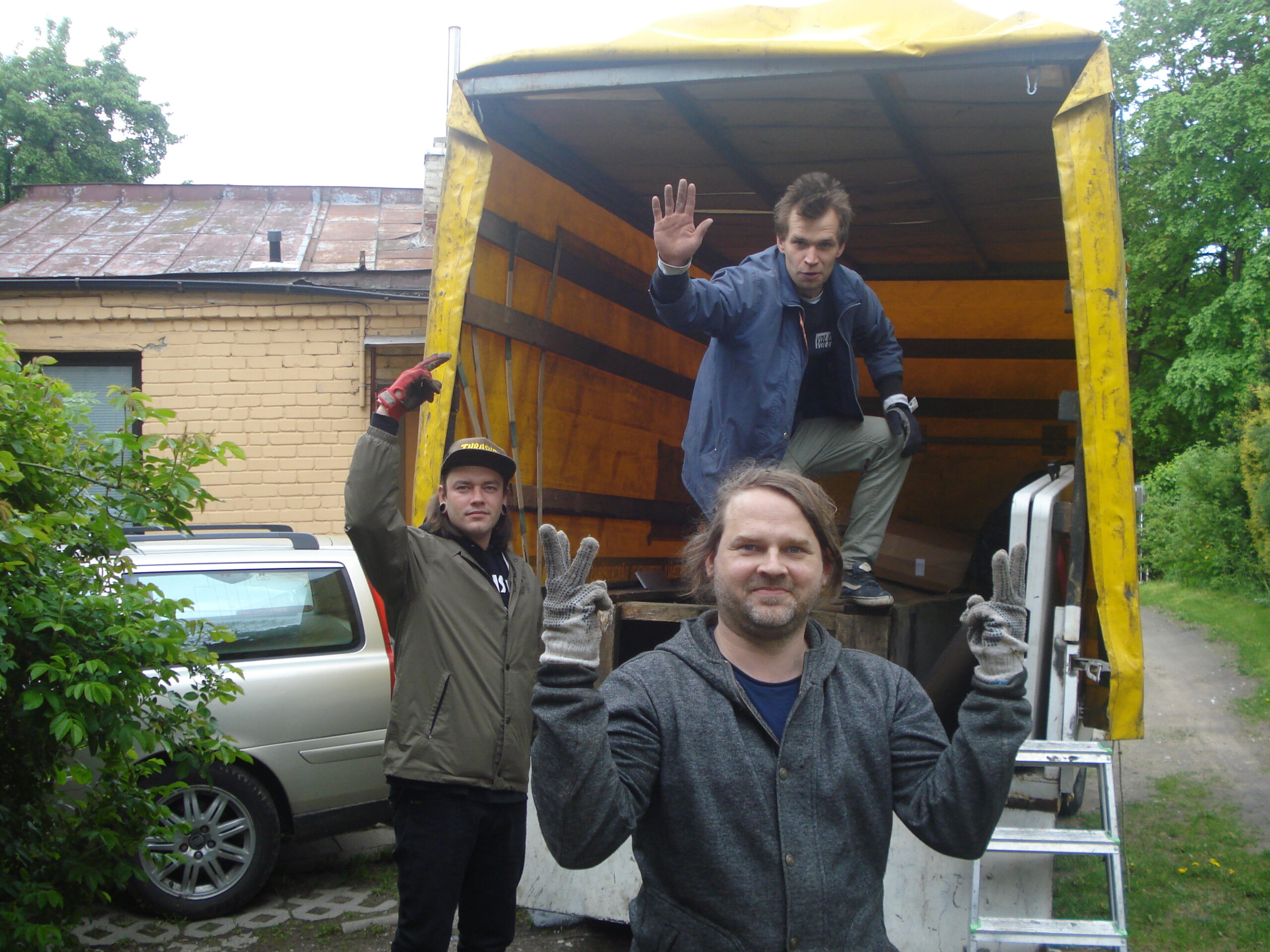 These fellas are doing god's work as well. Marcis donated his OG box to a good cause.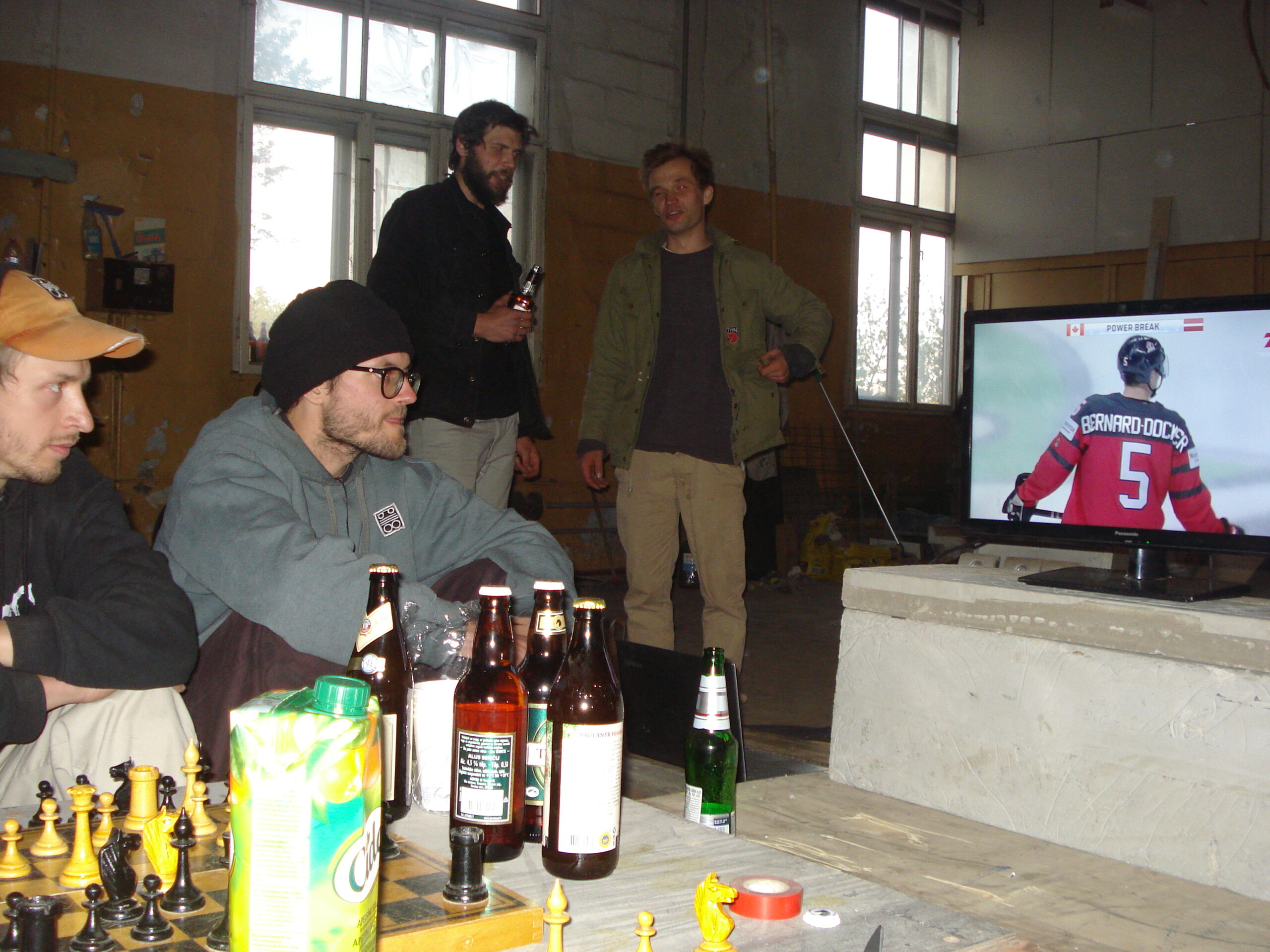 World cup hockey championship is held on home turf, so all the boys turned into hockey fans. LAT-VI-JAAAA
Met up with my mate, a big time director Andžej Gavrišs who started his career in video with filming skateboarding. He still got it on the VX.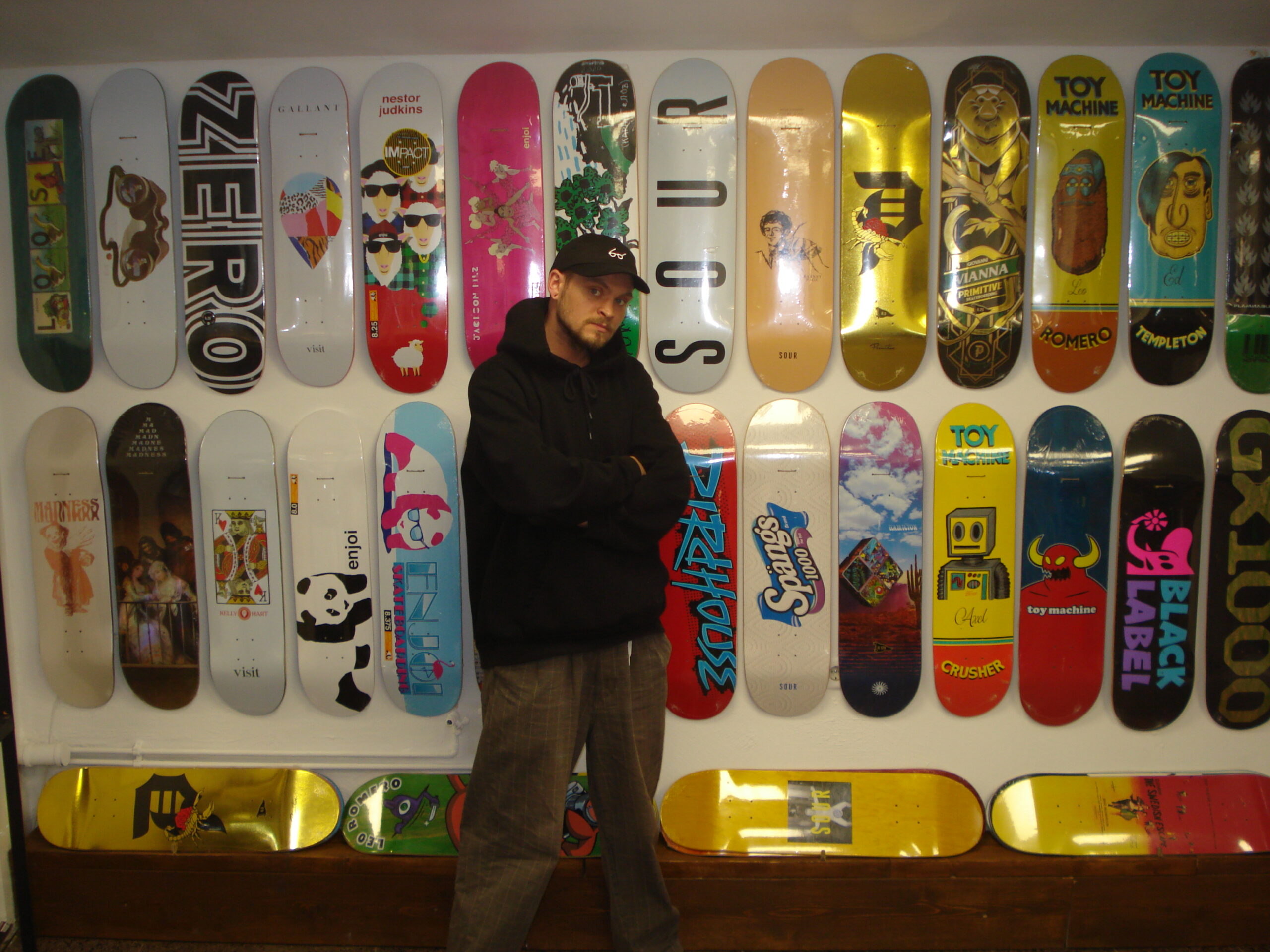 Tikari skateshop has opened its doors. Congrats to Arturs and Arvids. The board wall looks tight.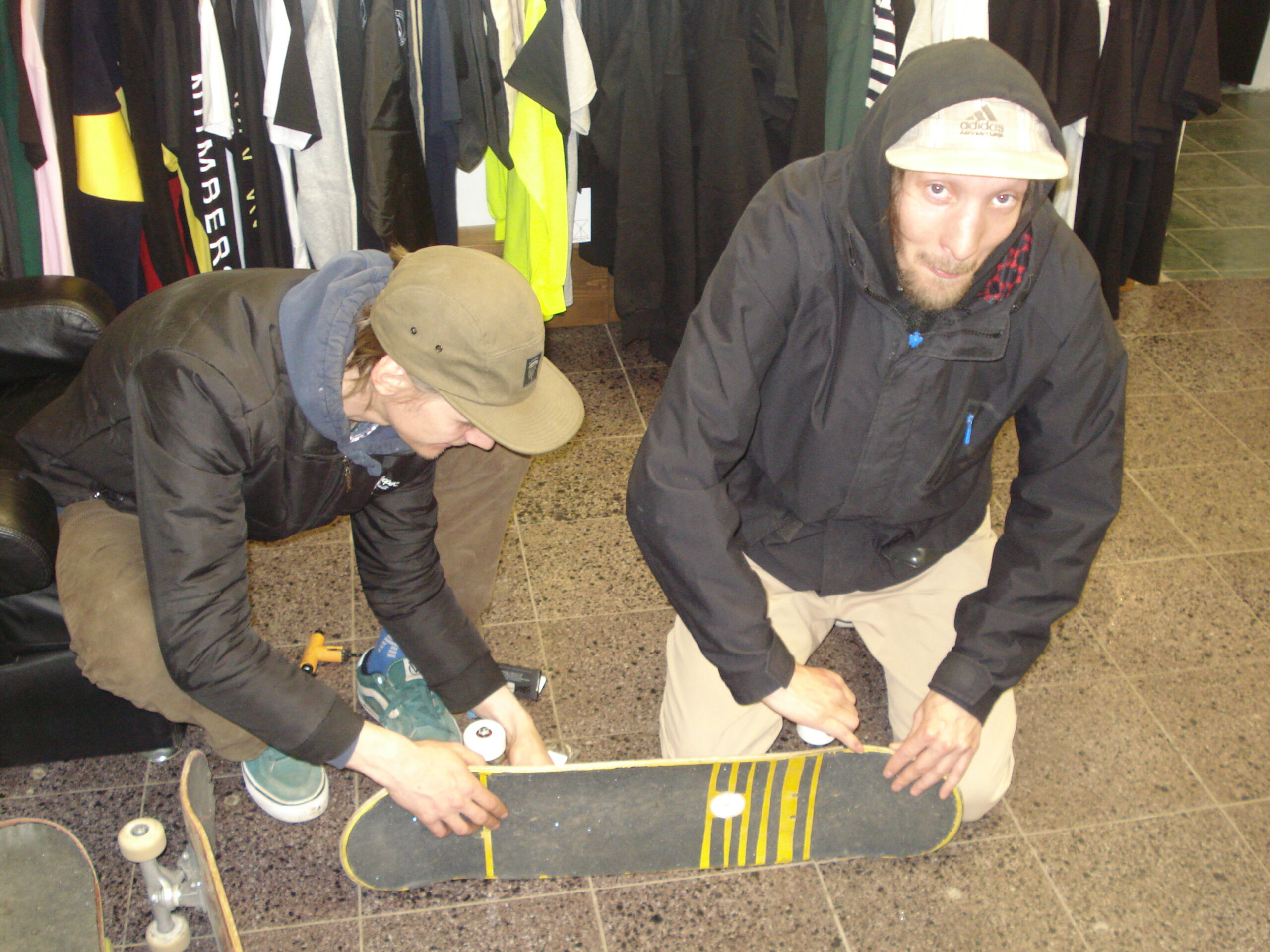 Fricis and Miks setting up the board of their homie. Real skateboarding friendship.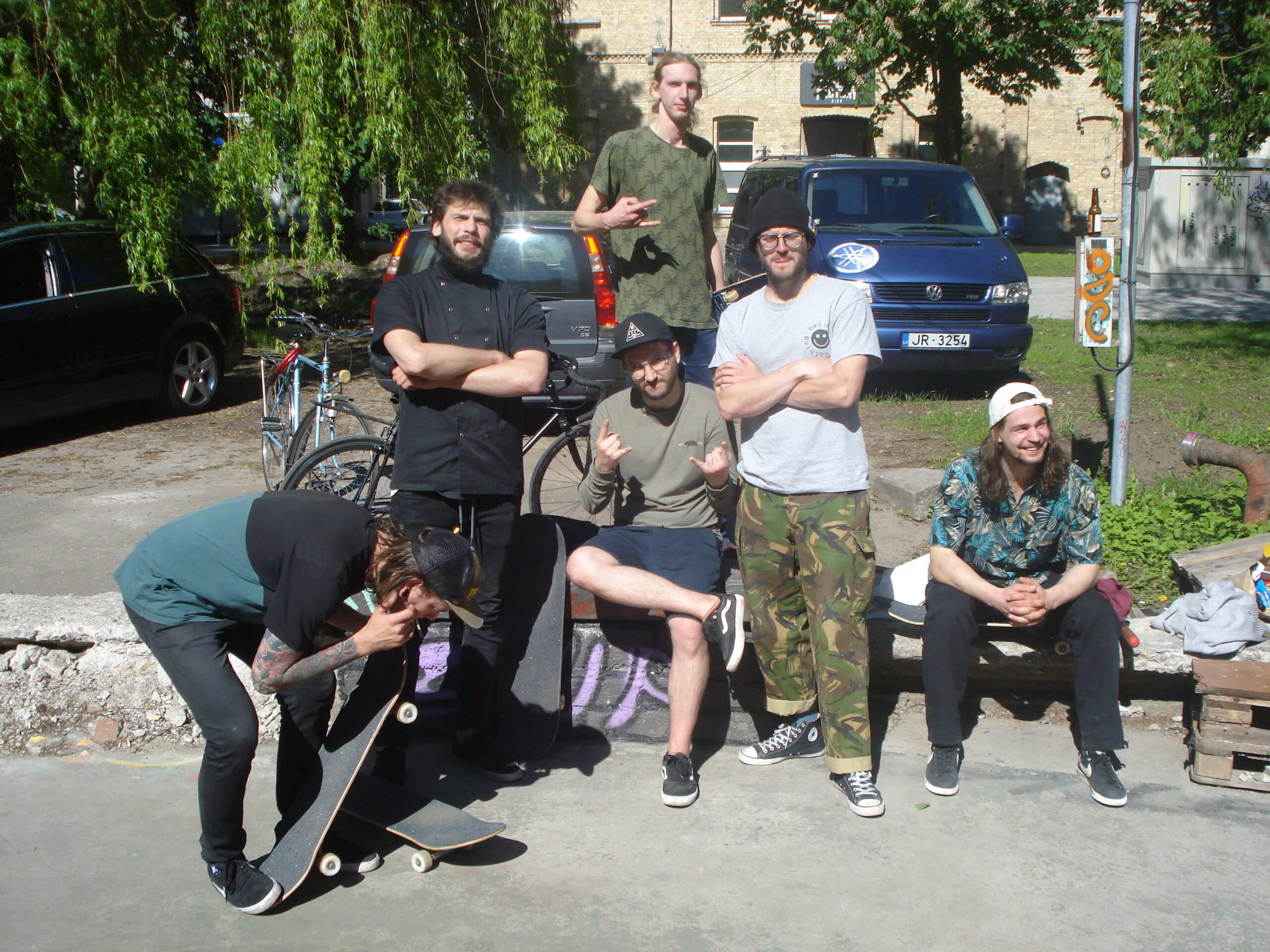 GreenWoodSk8 gang (Armands, Bika and Robs) with their devoted fans. We were spending some time at VEF which looks like is going to remain after all.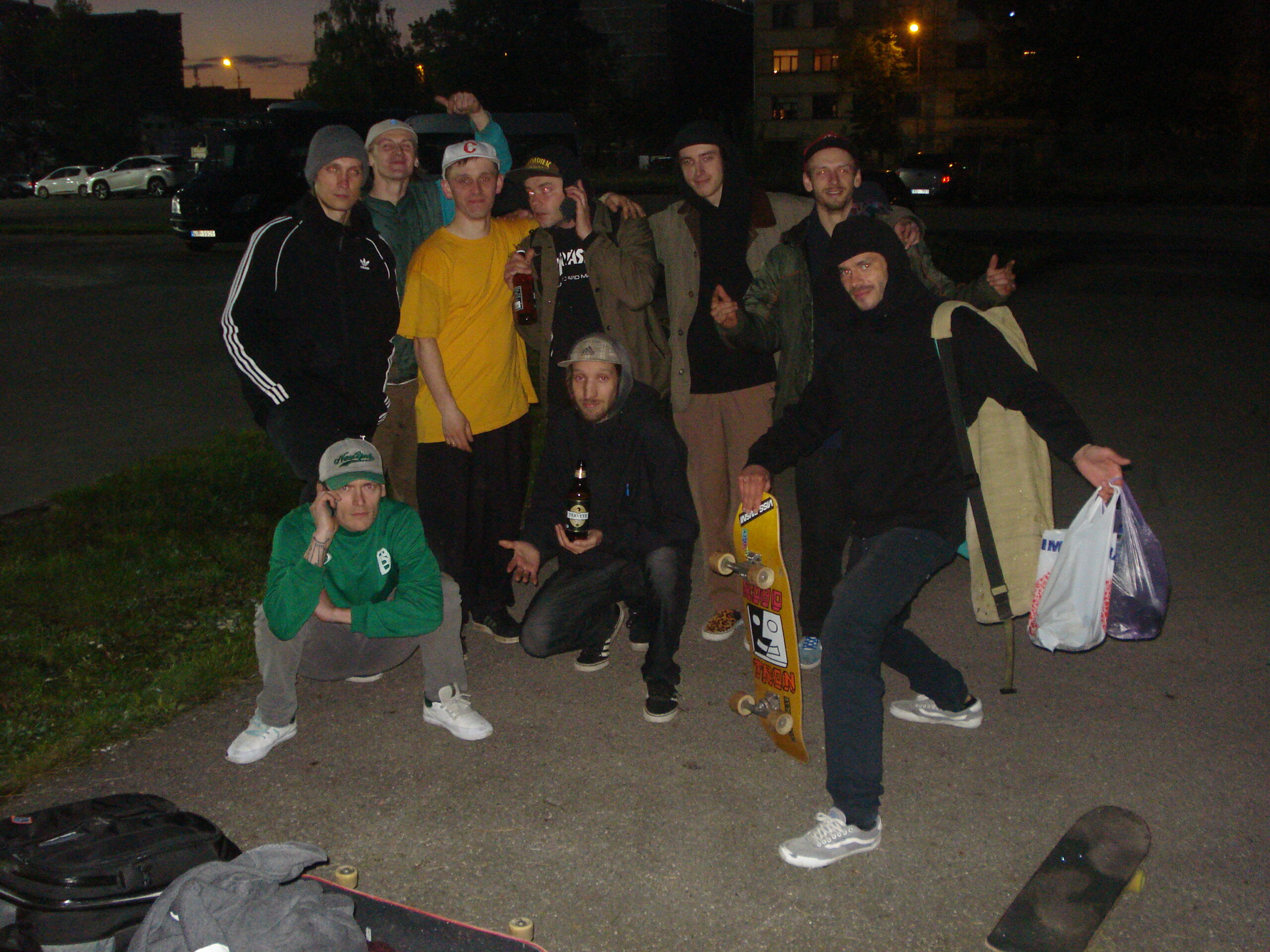 The last group photo to seal the deal. This one is to celebrate a successful filming session. You can see the grass gap on the left side. That's the spot.