Who would have thought that the history of OG Latvian skaters in US skate media didn't stop at Gints Gailitis' letter. In fact, the 1993 April issue of Transworld Skateboarding magazine featured two photos of Latvian skateboarders. Gatis Vidzenieks' ollie over a stack of boards, and Janis Birznieks' one-foot disaster on a quarter pipe saw the light in a Russia/ Poland trip article.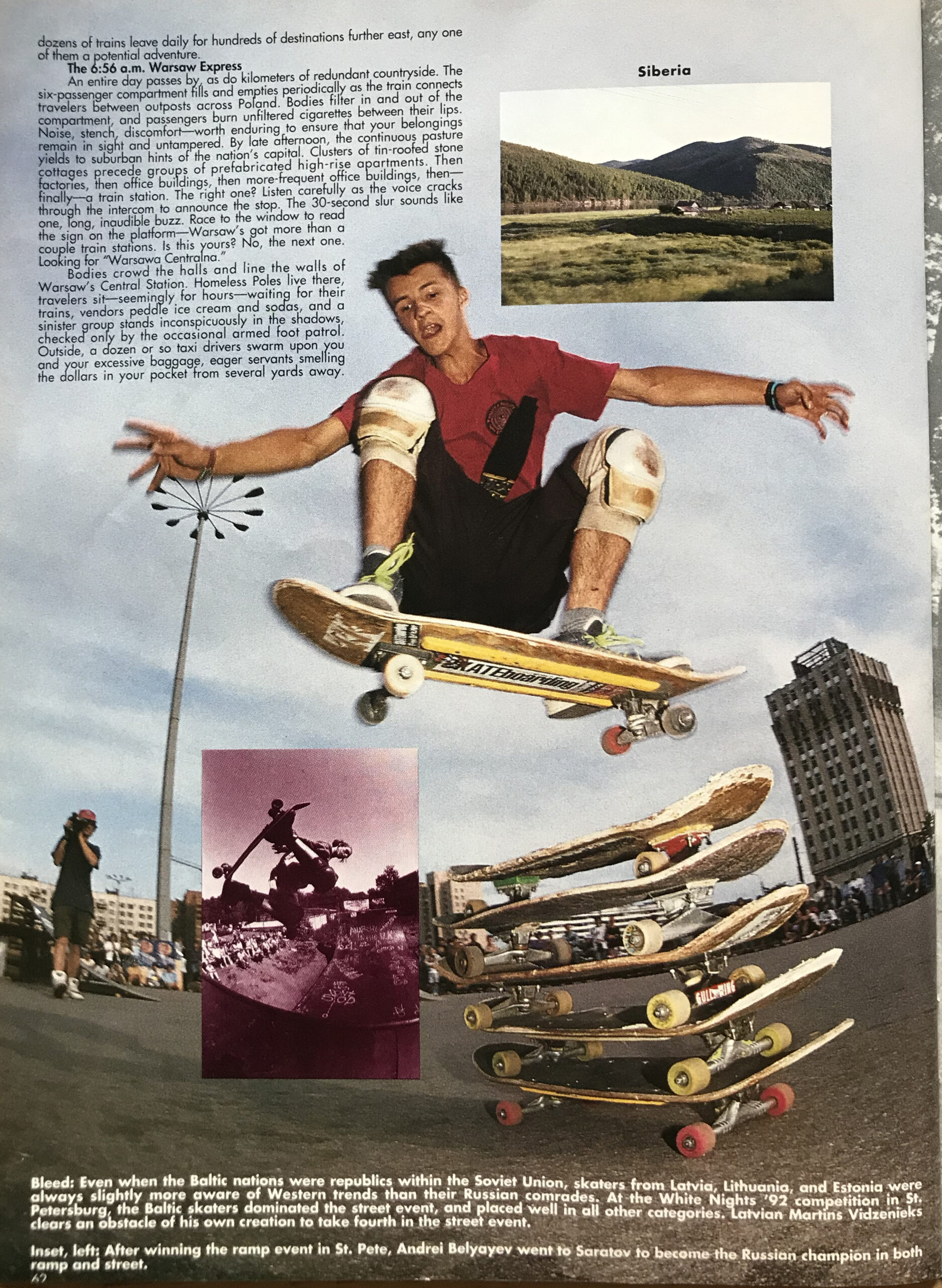 Photo caption: Even when the Baltic nations were republics within the Soviet Union, skaters from Latvia, Lithuania, and Estonia were always slightly more aware of Western trends than their Russian comrades. At the White Nights '92 competition in St. Petersburgs, the Baltic skaters dominated the street event, and placed well in all other categories. Latvian Martins Vidzenieks clears an obstacle of his own creation to take fourth in the street event. [note: It is actually Gatis Vidzenieks. The mag editors made a typo there.]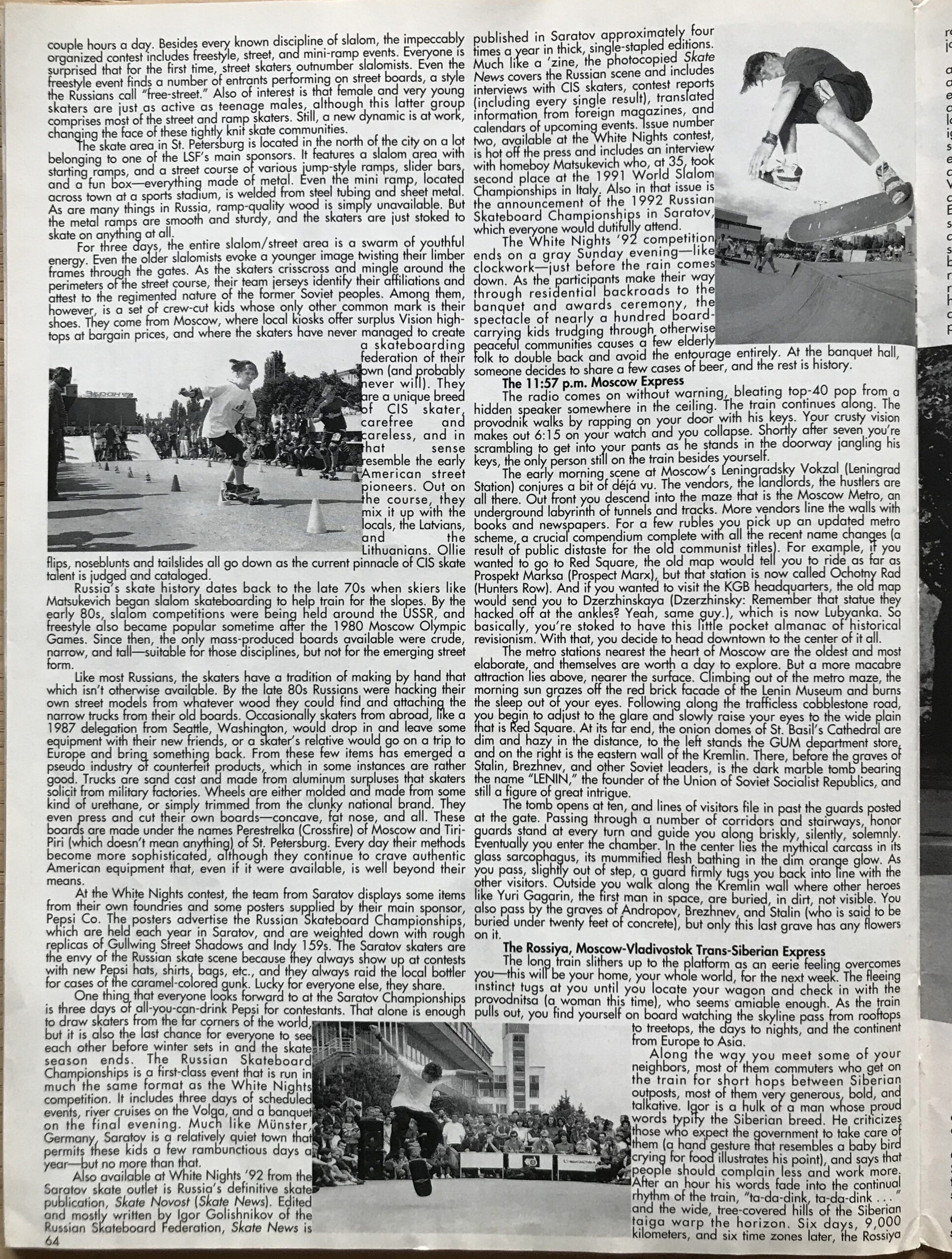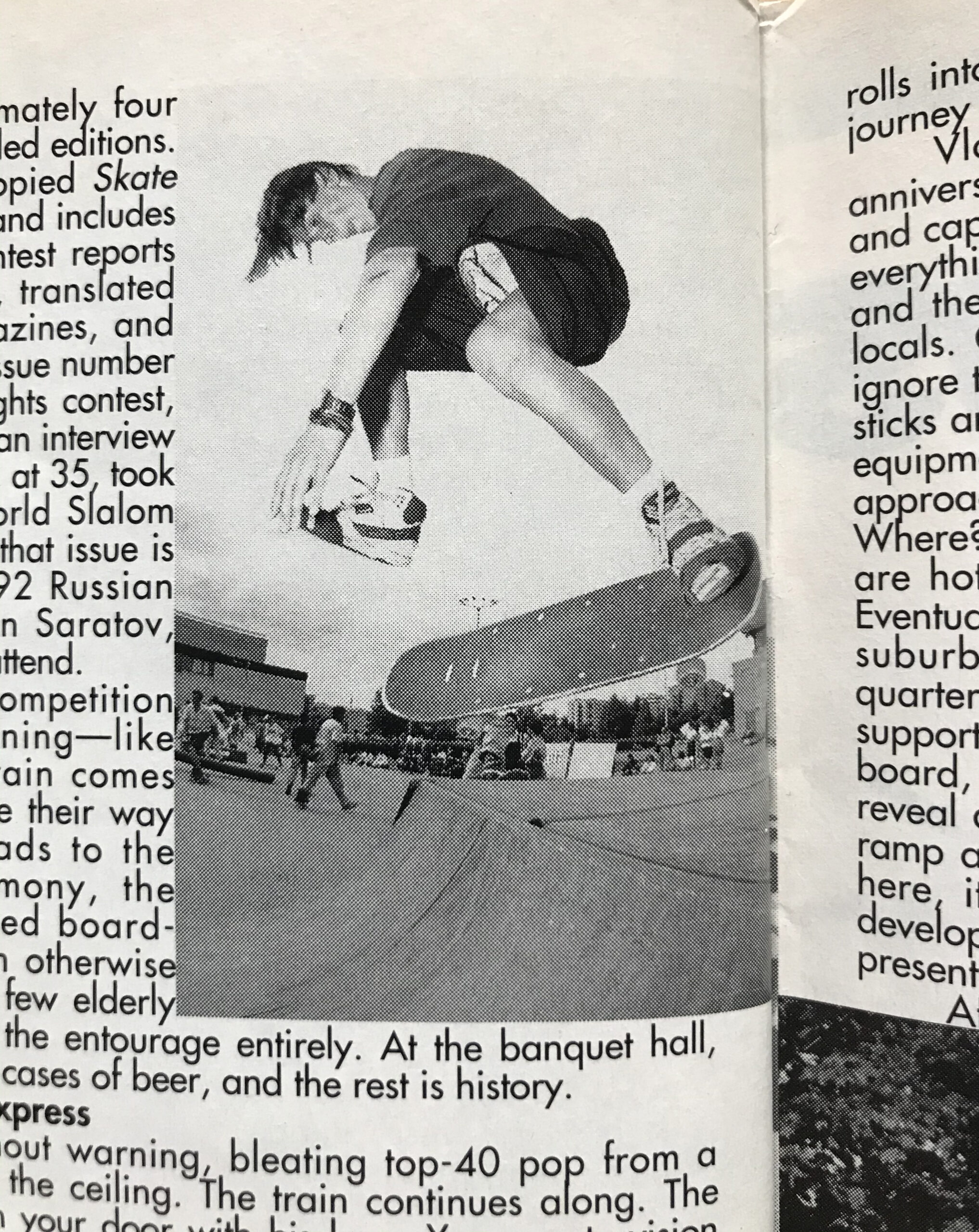 Photo Caption: Opposite page, top: Skaters from the Baltic nations came to St. Petersburg, kicked it up with their Russian and Ukrainian friends, and left with three of the four top spots in the street event. Janis Birznieks prepares for the audio of portion of a one-footed on a steel quarterpipe.
Jānis, Mārtiņš and Gatis were all from Grobiņa and all got in top 4.

The results of the contest: 
White Nights 92 Street
1. Jānis Birznieks LV
2. Andrei Belyayev RU
3. Mārtiņš Vidzenieks LV
4. Gatis Vidzenieks LV
Full article:
Seems like such a magical time in skateboarding.
Special thanks to Mikus Ojers and Mārtiņš Vidzenieks.