When model citizens kick skaters out, the most common accusation they make is, "You are destroying the wall/the bench/the curb!" This makes a skateboard sound like a sledgehammer or a crowbar designed for demolition jobs. Skateboards are not tools for demolition. We, skaters, don't have intentions to break stuff. On the contrary, we want our spots to stay intact as long as possible. We want to ride the spots and we care about them more than any other city dweller.
A good example of that love is what skaters are doing for Brooklyn Banks in New York right now. A historical skate spot is in danger and skaters are fighting to preserve their space in the city. Make sure to sign the petition! We are far away from New York and Brooklyn banks, however, we skated there in THPS2, we've seen Stevie's single Banks clip in a full Love park part, we've seen Quim Cardona make the best nollie varial flip over the wall. Same as Macba, Republique, and South Bank, Brooklyn Banks is not a local spot; it is a spot that impacted people all over the world, even us Latvians, who have never been there.
Ok, not all of us. We know for certain that at least one of our fellow skateboarders touched the red bricks and ridden up the banks. Armands Baumanis, of the Pis Taisni fame, made a journey to the US due to real life obligations, but luck was on his side as he managed to get a session at the  legendary Brooklyn Banks. Here is his story.   
Words by Armands Baumanis
It was late August 2018, I had no job, no money, and, above all that, I had a debt to pay back to my friend. As I had no idea how to repay him, he offered me an interesting solution: a job in the US. I would have to live in Bridgeport/Connecticut (a place you would never want to visit), work on roofs 6/7 days a week (sometimes 16 hours shifts) and send him money each month. After some long nights of thinking I made a decision to go for it. It was a no-brainer since I could pay back my friend and fulfill my childhood dream—visit the USA. 
It was very quiet, abandoned and dirty, but the place had a strong vibe
I went with a plane through Moscow and, after a heavily intoxicated 13 hour flight, I landed in New York. Two guys picked me up at the airport with a 6.6 Dodge RAM, and I was deported to Bridgeport. The next day was my first day at the job working on roofs.
The job was quite horrible to say the least. It was 95F outside, not a cloud in sight, I had to wear full equipment gear at all times, and I had to do things I have never done before. After the first two days good news arrived—it's labour day. I had a free weekend, so I decided to go to New York.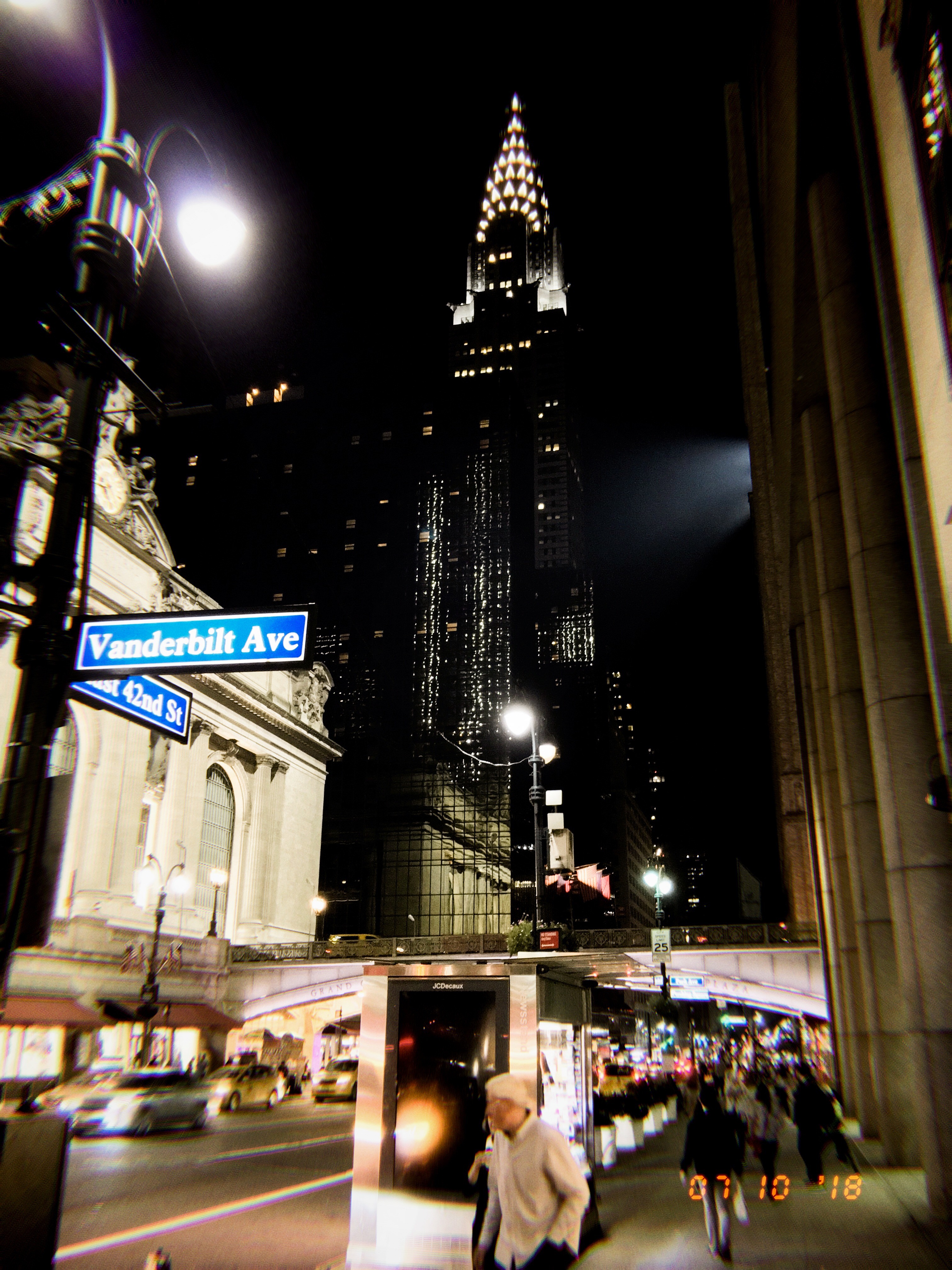 After booking myself the cheapest sleep capsule in Manhattan for the night (you have 8 hours for sleep in the capsule then your pillow starts to vibrate and you have to fuck off), I went to the train station and went to NY, just going out of the Grand station was something unreal, all the movies, TV shows, skatevideos and everything—I'm fucking here with my skateboard in NY. My mind was blown. Found the sleep capsule place, left my stuff there in the locker and the first place to go was Time square I guess ( I was staying right next to it) after doing the typical tourist stuff there I found out where the Brooklyn Banks were.
When I reached the banks, I had to figure out a way how to get inside. There was a "no trespassing" sign and huge metal fences around the area. I waited for a moment when no one was around, and hopped one fence, then another one and got inside. It was very quiet, abandoned and dirty, but the place had a strong vibe: broken wooden skate obstacles with old 5boro and supreme stickers pealing off, the legendary stair set with the handrail, the brick banks with concrete bridge foundations. It was all mine! I spent around two hours there enjoying everything I could. I had my Hi8 camera with me, and I managed to place it on the ground at an angle with some bricks I found on the ground.
It felt like a dream! After that I just sat there, smoked a joint, finished my Colt45 beer and wondered around that area. Brooklyn Banks is a magical place to me: hours spent on THPS2 in Brooklyn Banks, all the skate videos, the history of that place—my heart felt like a balloon that was about to burst. I got super drunk that night and even managed to attend a posh rooftop terrace party on the 5th avenue on the 18th floor ( gin and juice for around 25 bucks).
Don't remember my way back to my sleeping capsule. I overslept, but the guy at the capsule lobby was chill and didn't say anything at all. I went back to Bridgeport as more roofs were waiting for me the next day.
As roofing is hard, it was very difficult to find motivation to skate on Sundays and often it rained, but I tried to skate as at least once a week. In this period of three months I went to NY a lot. I took 5:05am train and went back in the evening, but never got to skate the banks again.  That place is filled with cops, and as the banks are in a secured police department area—you could get busted very fast. After my last two days at work, I went back to NY for another six days, just to skate before going back home. I stayed in a super cool, artsy hotel, called Carlton Arms (if you ever stay in NYC, get a room there). I had fire escape stairs as my balcony.
I went to Brooklyn Banks every day but with no luck. I just got super lucky that one time because of the Labour day: all cops had a day off. At least I found a really cool spot to hang out just above the Brooklyn Banks.
Skateboarding in NY is something else, mostly rough ground and huge cracks at all spots you ever saw and thought, "Hmm, I would do this and that there." Streets are hard in NY. For me it's heartbreaking that they are tearing down the Banks right now, but I guess guys in suits don't understand nor care about values of a skateboarder. I am glad I saw all that beauty with my own eyes, and I will never forget it.