We had a great last summer session at the library thanks to Madars Apse. Everybody skated together in a free format manner.  Madars got boxes of goodies from his sponsors and gave away a bunch of stuff to session participants. But it wasn't a contest at all. Those who landed tricks got some appreciation same as those who put in work, slammed and didn't land anything. The idea was just get together and have a good time rather than find out who is the best.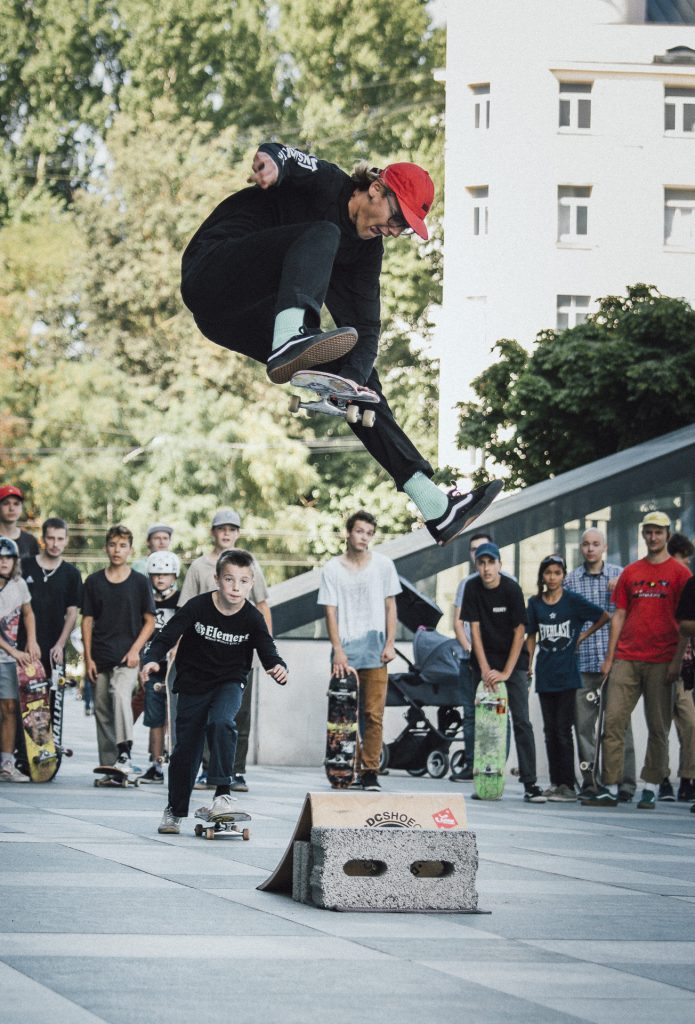 A lot of people showed up, including some respected OGs, current top dudes and of course kids. At this event it was pretty evident that our scene is growing and becoming more diverse and interesting. Madars has been throwing these LNB sessions three years in a row now, and they will probably continue in the future as well.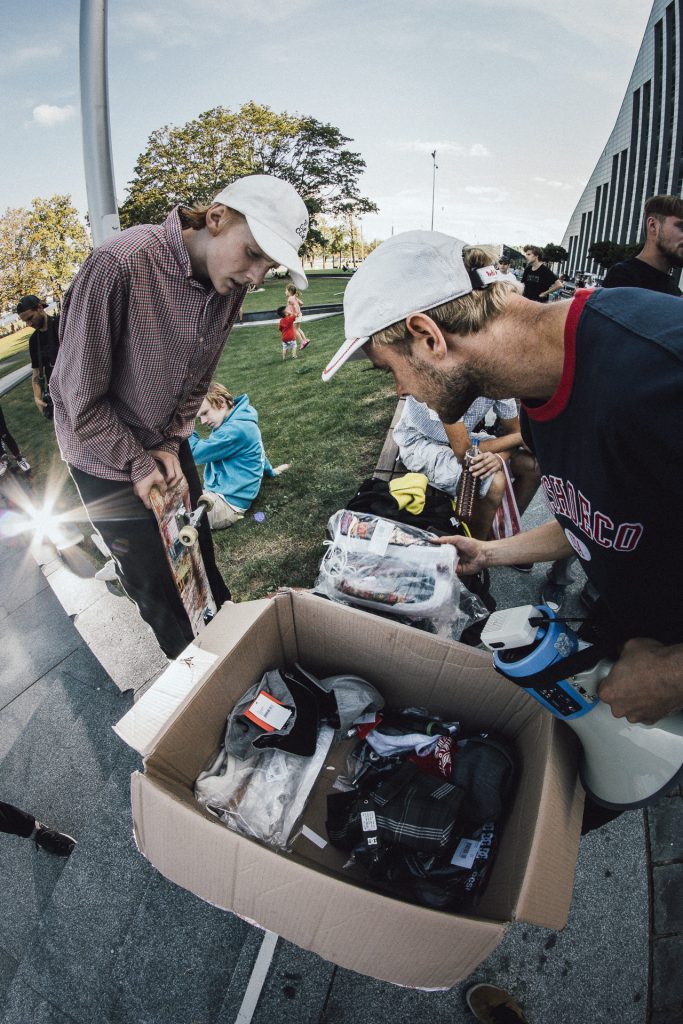 It was cool to see young rippers too. Special shout out to the Cesis duo – Edijs and Artis, as well as the Zamas crew with fearless Valters in the lead. Valters sacked the 9 stair rail so hard it seemed he won't be able to walk anymore. Next thing you know he is at it again and after two, three tries he bailed and it looked like he sacked it again. He seemed fine and hung put till the evening with everyone. Those are some ginger powers right there.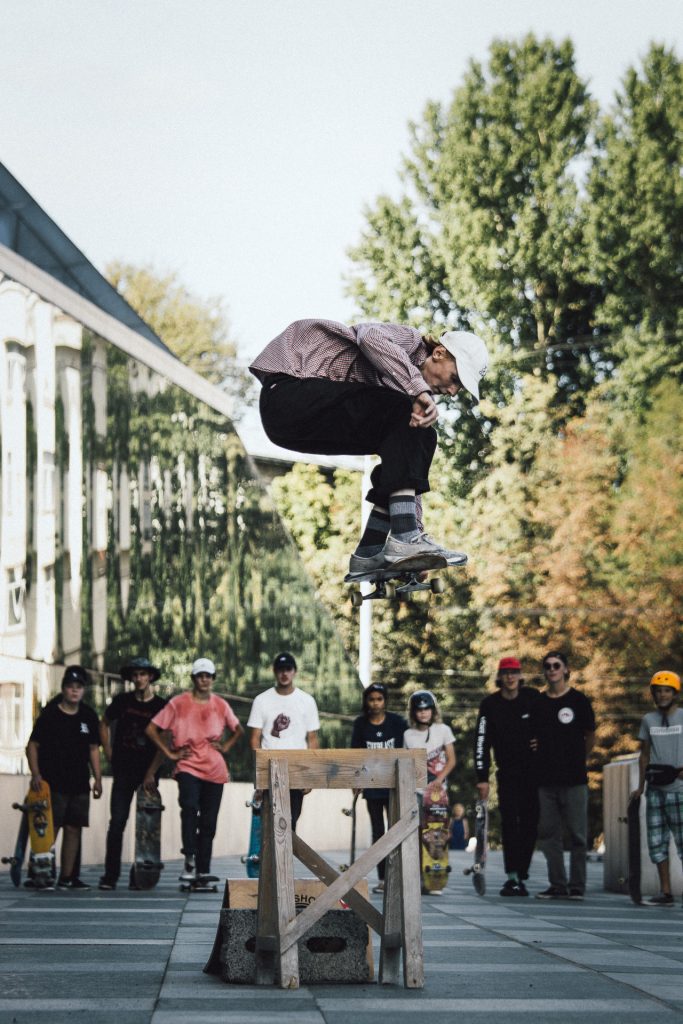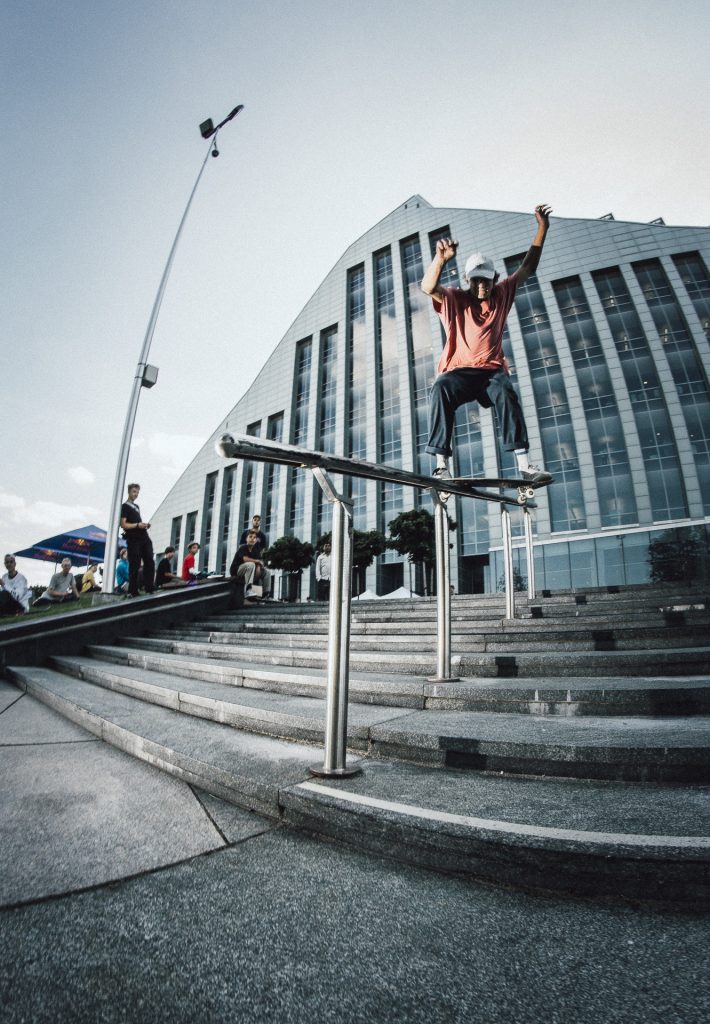 It was also cool to see LNB's director Andris Vilks come down to hangout a bit with the crowd. He is one of the people responsible for LNB's acceptance of skateboarding. Mr. Vilks was stocked to see so many skaters and he definitely understands the importance of making LNB skate friendly. Skaters make the spot alive.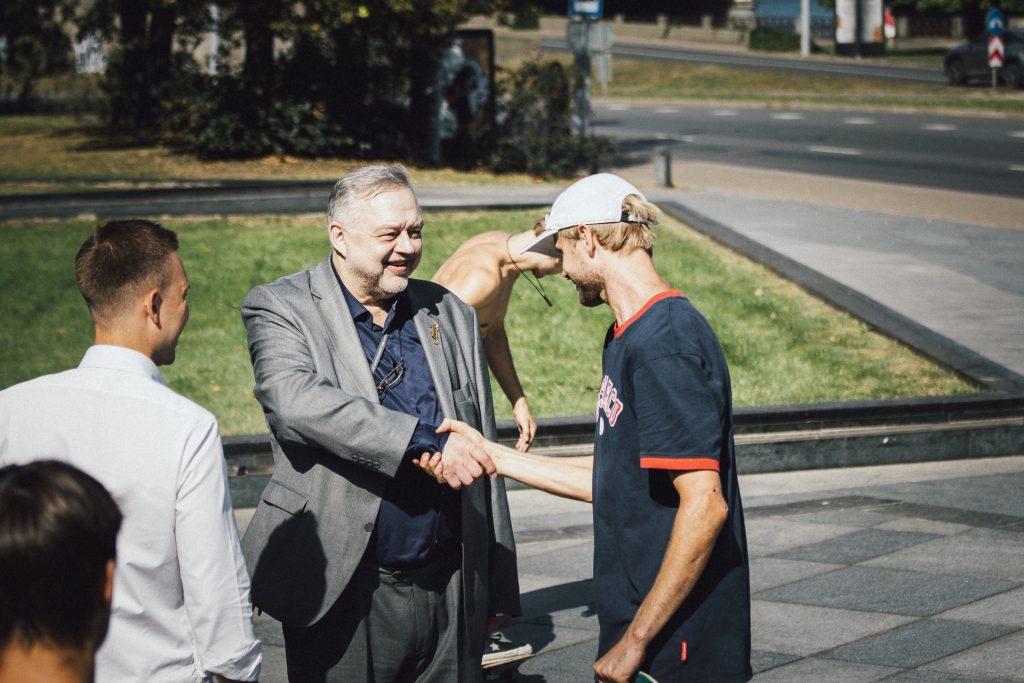 Make sure to check out our recap below. And make sure to skate as much as you can! Winter is almost here!
Photos by – @naurisdollins
Filmed by – @tomsbika