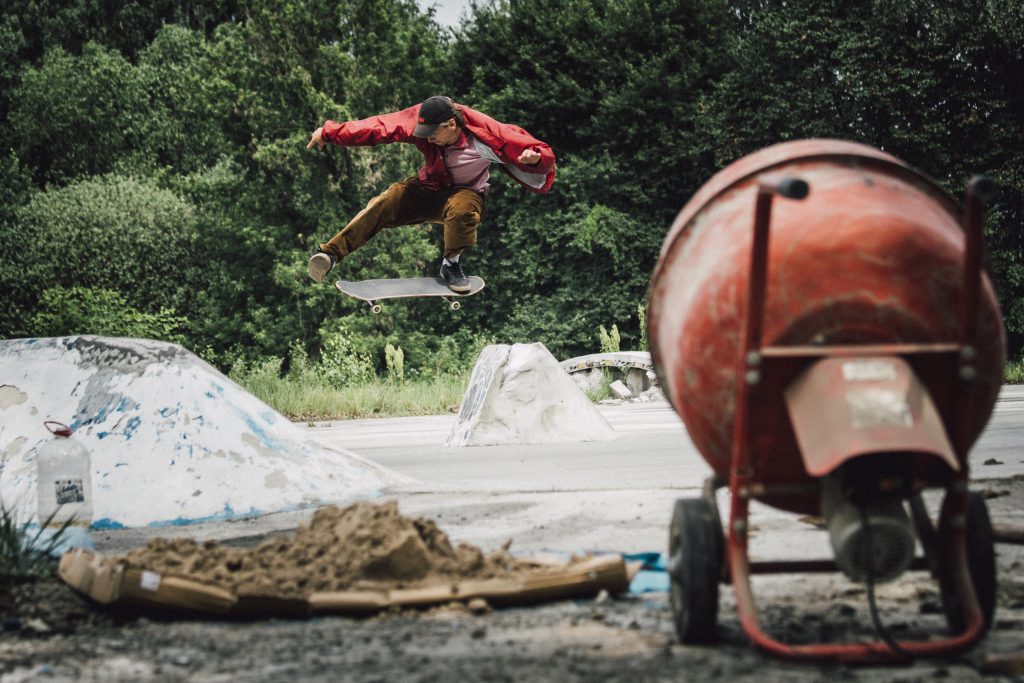 Viss Safe – our upcoming video has been announced in May and the premiere is coming in June. The first trailer is out, and if you still haven't seen it, check it out. The cast of the film has not yet been disclosed, but it is probably obvious if you follow the local skate scene. We can say that Mark, the walling construction worker above, will have a section in the video. The video is at the editing stage at the moment, but it looks like it will be close to 40 minutes in length. So yeah, a lot of to see. We also plan more premieres, definitely want to hit Liepaja, Vilnius and maybe Tallinn. We'll see.
Vilnius based filmer Martinas Agafonovas released a street edit to celebrate the start of a new skateboarding season. Great edit with cool shots and nice tricks. Einius Žiūkas did long curb grinds and nollie heeled out of that tall ledge, Mantas Vaškelaitis was seen in the video too.
Also Einius got to a new sponsor and a released a welcome clip.
Latvian television made a pretty decent report about Madars. He reveals some insights on how much he gets paid and stuff. Only in Latvian with no subs.
Arturs Bogdanovičs skated over at Miera darzs park. Did only two heelflip variations. RajonTV is disappointed 🙂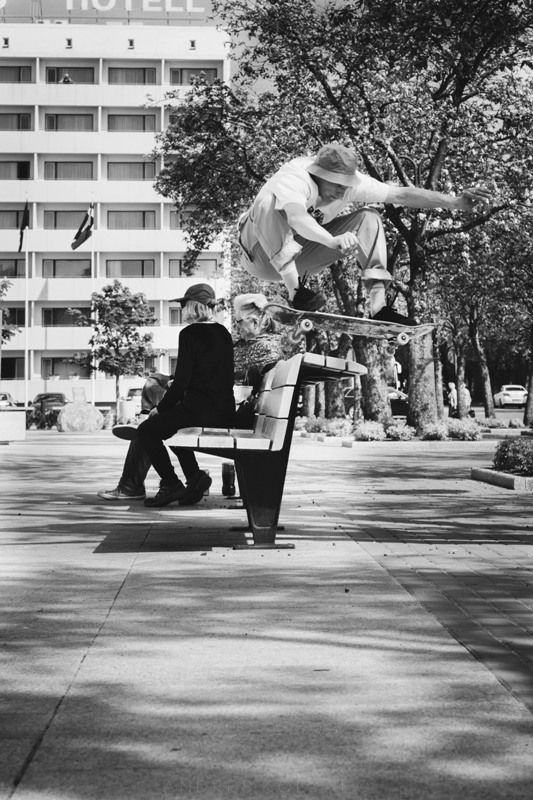 While Riga receives its 4th skatepark, Tallinn just got its first. First good one that is. According to our connections, Tallinn has three outdoor concrete parks at the moment. They all opened at the same time, last year November. However, locals (at least our connection) are not happy with the quality etc. Local core skate heads mostly skate that Koidu plaza in the clip.
Wild spot explorer Ronalds Mazitis came to Riga. He is a Steady Chiller and he shows that in his latest vid.
Davis Valpeters and other gang  members skated at the Barax and made this black and white edit. Davis also pulled a nollie heel crooks over at G-Tiim ??
Armands Baumanis continues to release weekly podcast episodes and the most recent one featured RajonTV's uncle Bob. Although there was one episode in English with Mindaugas Lukaševičius the show is in Latvian. But Rob's episode was pretty cool and we translated one of our favorites quotes from it.
Armands: Is there anything you dislike about skateboarding? 
Bob: Yeah, yeah there is one thing I dislike. Right now, my trucks don't go straight. They turn a bit and I don't like that.
Speaking of Armands, he got a new sponsor deal with Stinky Socks. Good fit.
New season means the begging of the contest circuit.  The biggest contest in Latvia is the  Vans Skate League which is held for the third year in a row. There are four events in the contest and the first one, over at Barona park, has already passed. It was pretty fun. There's a video and a photo gallery.  
May 2019 must be also remembered as a big moment for women's skateboarding. Nike SB released their first full-length women's video titled "GIZMO". Finally women in skateboarding get more recognition and get into the spotlight. Skateism posted an interview with Lacey Baker about the film.
Have a great time everybody. Summer is finally here, so let's not blow it!