This week we have our Lithuanian homies representing. Originally we invited Dovydas Jucys, but, as you may have seen in our insta stories, he got hurt really bad during Unreal Tournament. He slammed in the finals of Death Race and broke two ribs. R.USH HOUR filming was obviously canceled for Dovydas, however his homies were over here too and we decided to give a chance to the upcoming young Lithuanian rippers. So this episode is with Kernius Trakymas who is the next-gen Lithuanian skater. We asked Domantas Antanavicius to introduce Kernius a bit and this is what he had to say.
Yeah, Kernius is a young gun. I think he is only 15 and I see a lot of potential on rails for him. He makes long rail grind and attacks the terrain full speed. We will see a lot from Kernius in the future. And his nickname is Mafukas. It means that he is from the mafia. It's because he has a strong man tone in his voice and he sounds like a mafioso.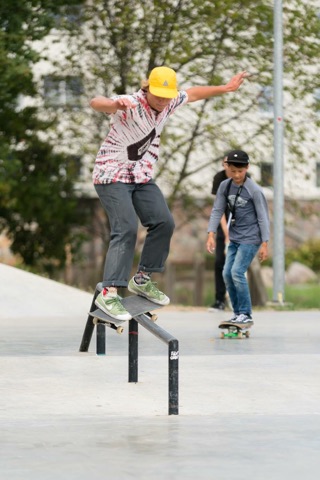 How long have you been skateboarding?
I have been skateboarding for like 4 years now.

Sponsors?
No sponsor now, but I should shoutout 14 skate shop, because he always helps then I need new stuff for skating!

Favorite trick?
My favourite obstacles are rails and ledges.

Favorite thing to skate?
Favourite trick would be feeble on a round rail. I just like how it feels then you lock in on it and also you can do it in many different variations!

How did filming for R.USH HOUR go?
The filming for rush hour went pretty smooth. At first I wast a little bit stress out, but later every thing got in to place!