"Was it fakie or nollie?"- Every skater has asked this quesrtion at least once, and watching this game you are also going to ask  – was it switch or regular? As these two mix all stances when they flip their boards, Marks Voronenko and Linards Viksniņš, who is Tikari skate shop's rider, skate together a lot and are quite familiar with each others tricks. The game result is unpredictable till the very end, and so far this is our favorite game in the second season. Enjoy.
Game ANALYSIS
Linards makes tricks look good. That is it!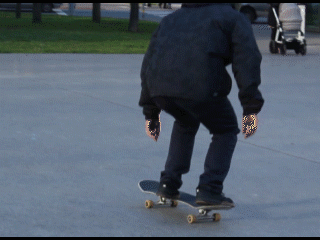 More below. Kids take note!
Coming next – HUGO BERZIŅŠ VS LEON RUPPERT