I don't know a better way to get the warm season started then going for a trip with them boys. May brings the sun out almost every year, so we decided to head out to Tallinn 4th-6th of May. The plan was simple – get footy, shoot photos, crack some cold ones in between. Our squad consisted of Tikari skateshop team riders – Linards Vīksniņš, Kristofers Ozols, Artūrs Nesaule, Miks Grantiņš and our photographer Nauris Dollins, filmer Toms Bika, also Jefka and Niks (Latvian OG's) came along.
So the first mission was to get the tour van which we rented out from a sketchy place, well, if it's cheap and it runs, we'll take it. The van looked like it has been vacuumed like never, but everything else was fine. The only thing that surprised us was that we couldn't seal the petrol tank, haha. So doing a turn we had to be a little careful because the gas was spilling out a little bit.
We met in Tikari skateshop on Miera street 12, packed the van with our bags, boards, Monster energy drinks and Labietis beer, so we were ready to hit the road. 320 km and around a 4,5h drive was ahead of us. The way there was fine, little bit of road rages here and there, but nothing worth to mention…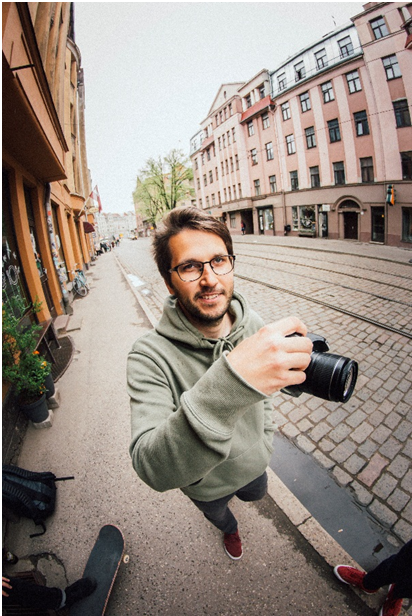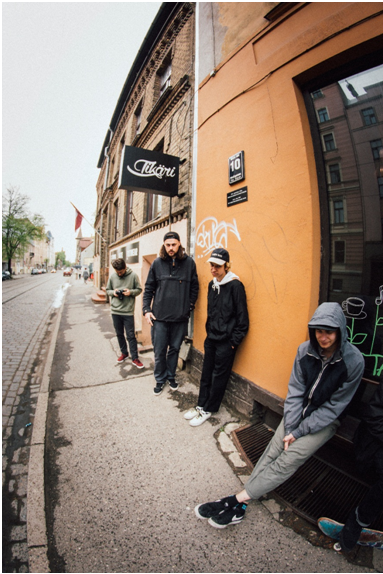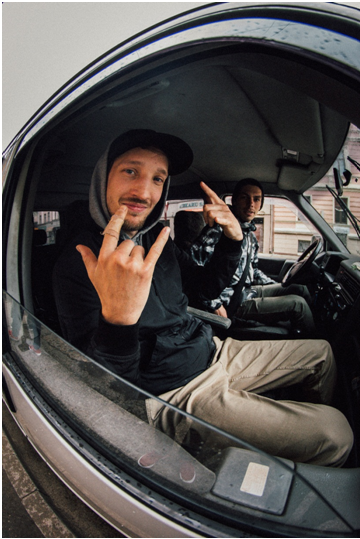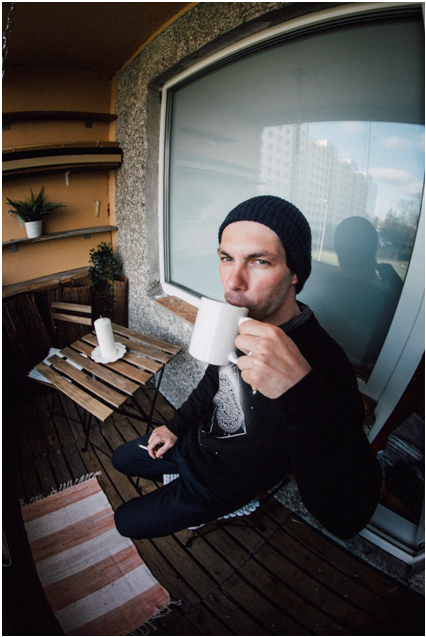 We didn't have problems finding our Airbnb apartment and actually it was really good. Nice balcony, big ass TV, every bed had like 4 pillows, a small sauna, much better than living in tents like we did in Helsinki trip, haha. The van was parked, flat was found, fridge was stacked with beers, we were ready to go SKATE! We took the public bus to get to the Freedom square skate spot, by taking a bus I mean taking a free ride.
I have skated the Freedom square once, so I knew it's the best place to start things off. The spot has everything a skater would want and there are no kick outs, definitely check it out if you're in Tallinn.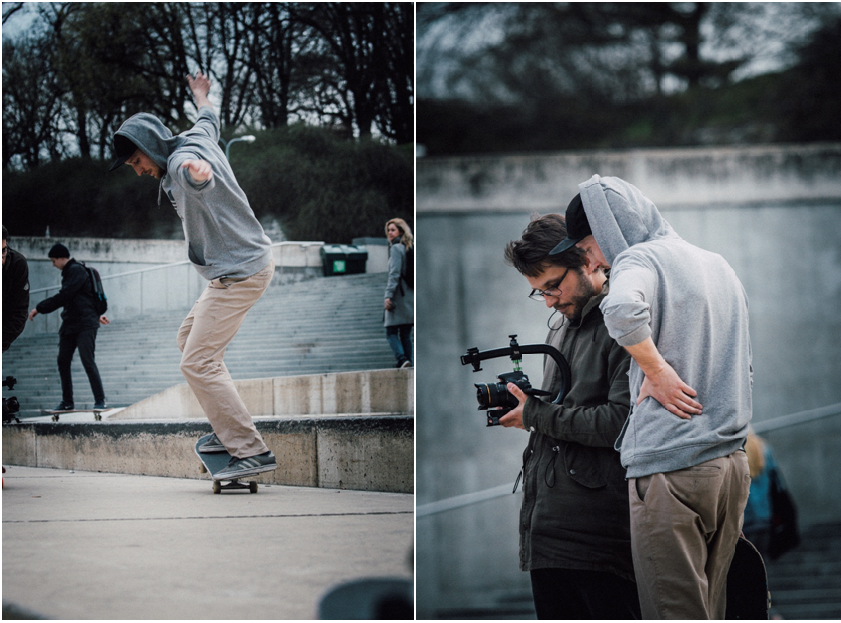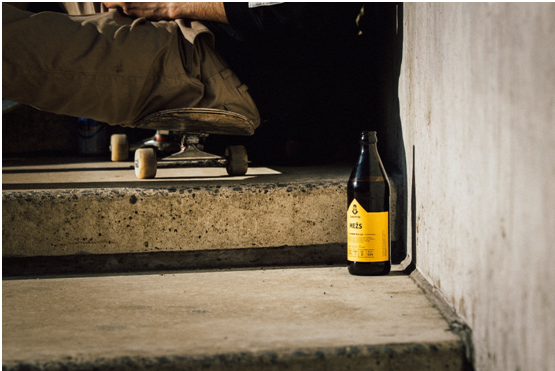 We got some clips straight away but as the sun went down it got really cold and windy, so we decided to call it a day.
Saturday brought us very good weather, it was sunny but still windy. Tallinn, why you so windy? Our first mission was to find Surfhouse skateshop, Linards had to get a griptape for his fresh board.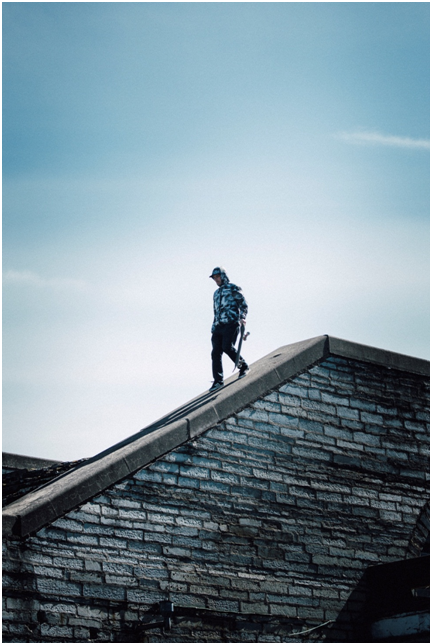 We found this dope bank, maybe not the best option to get a primo and slam with your back into some stairs in the morning, but it worked out fine…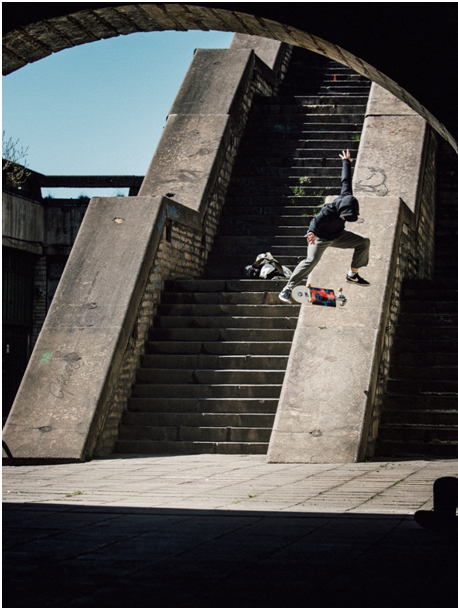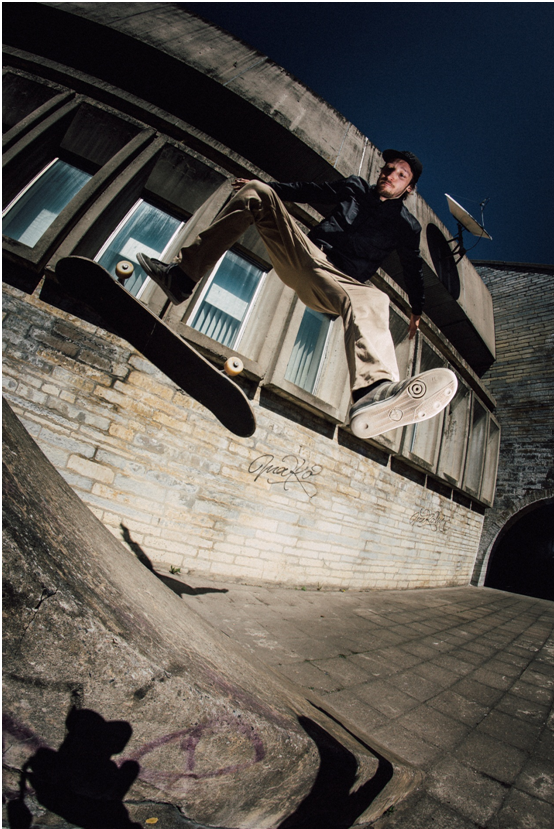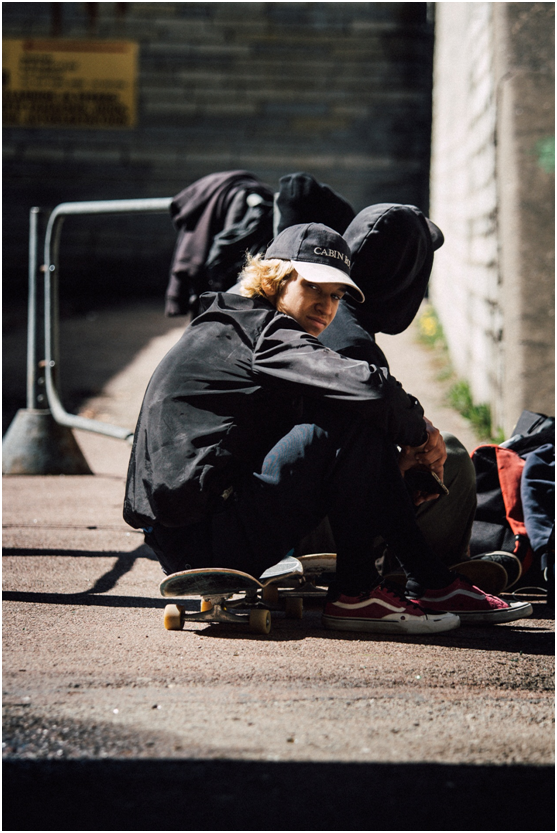 Later during the day we found these perfect 5 stairs, Nesaule built a wallie spot using a plastic bench and Linards blasted a cool looking wallie melon grab.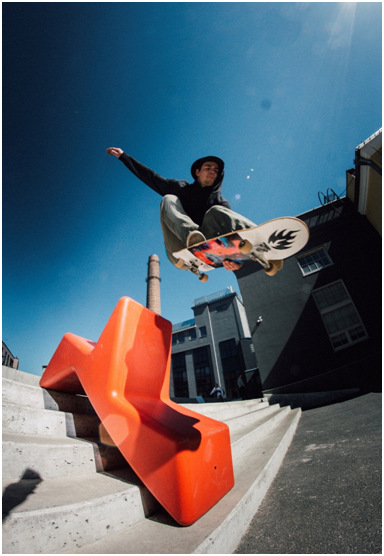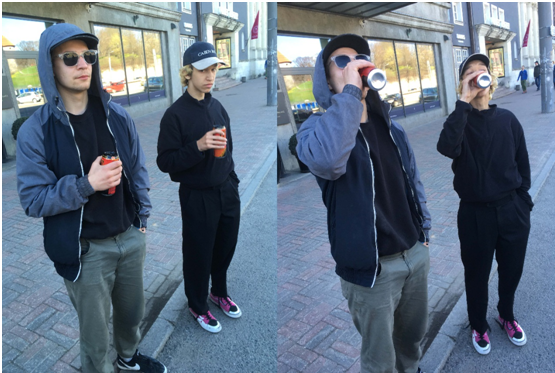 We had some technical issues with our batteries for the camera, while the guys went back home to get the chargers we were hanging out at "Freedom square"…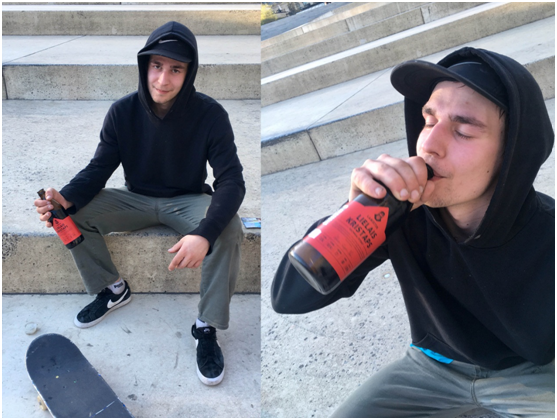 Last day of the trip, Sunday. Sore legs and muscles, sore throat from the bloody wind, classic vibes for the last day of the trip.
We met up with Elza, a skater friend of ours from Riga, she helped us with the parking spot for the van, so we could go by boards from spot to spot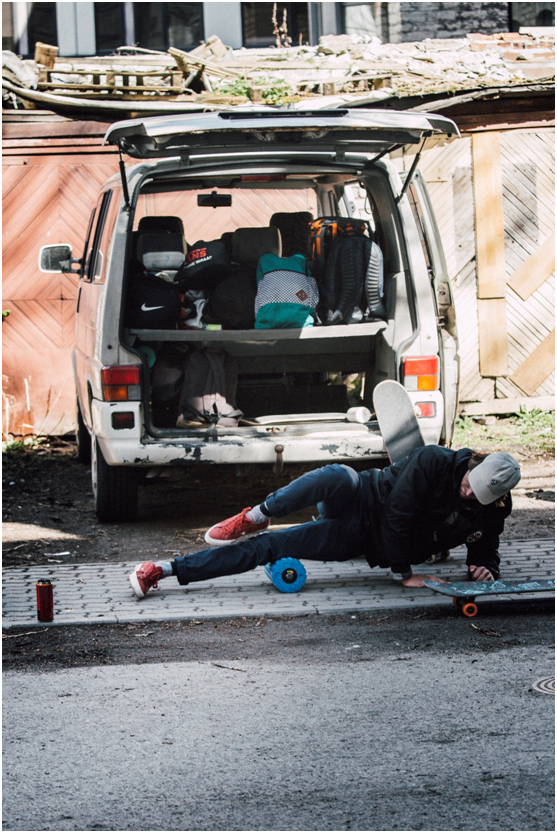 We couldn't even get the chance to warm up at the first spot when an old security guard was kicking us out. But he gave me 3 tries to execute a nose wheelie to fs lipslide so I took the challenge and the old guy lost.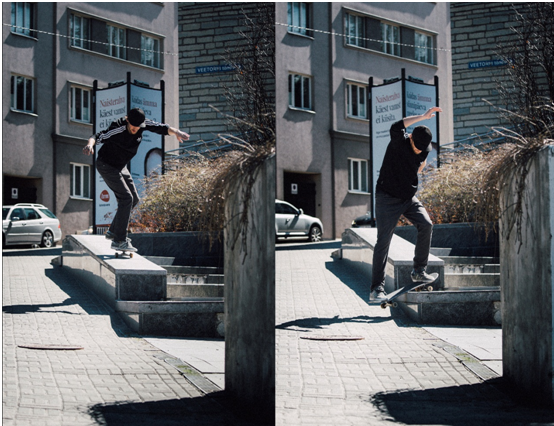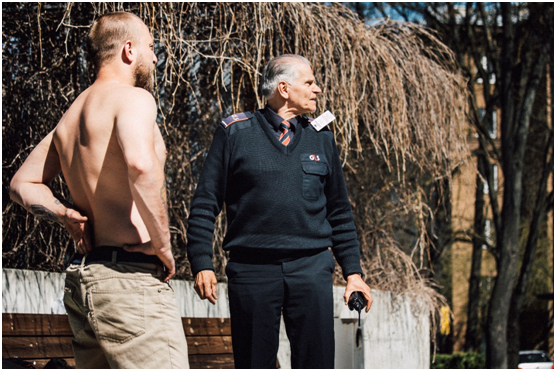 While looking for spots I saw this nice public park where we could just chill and figure out what's the plan. There was a nice, small water gap which we could skate but Kristofers had Matrix glitch and rode right through it making it impossible to skate and later he had to chill the whole day with wet feet. He got a line there so no one was bummed.
It was already getting late and we had a long way back home, but Nesaule found a spot we could hit on the way to Riga. It was interesting bank spot not so easy to skate as it looks in the video. Guys got some lines and tricks there and we could call it a wrap for the trip.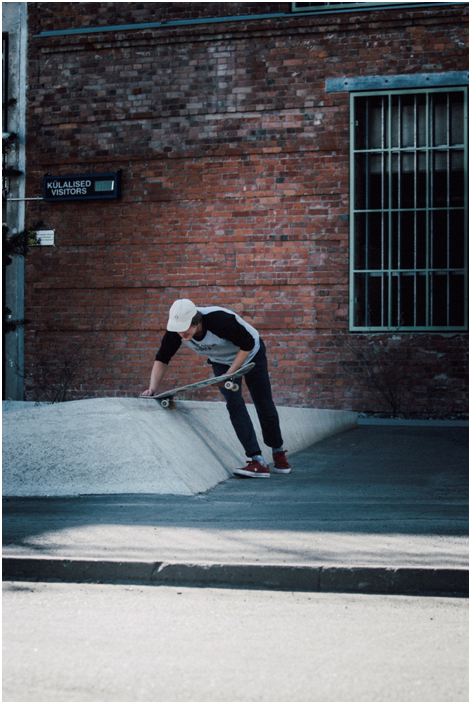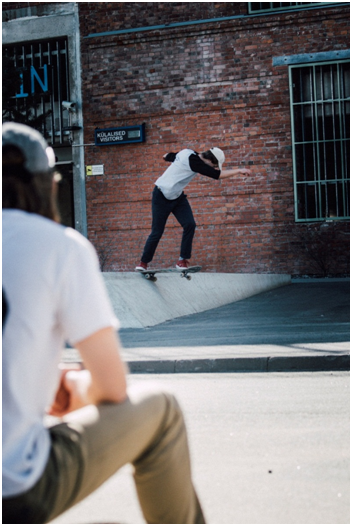 Thank you Monster Energy and Labietis for supporting our adventure. Thank you goes out to locals we met on our way. Thanks Tikari skateshop team for the good times!
Photos by Nauris Dollins
Video by Toms Bika
Words by Miks Grantiņš