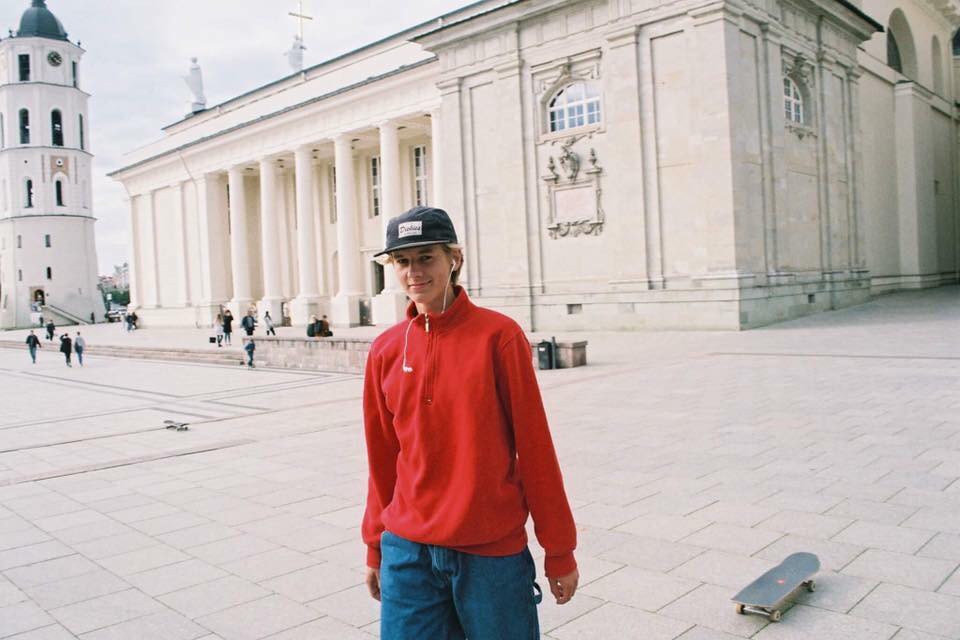 Kelvinas Litvinas is the next generation Lithuanian skateboarder. Kelvinas  adapts to any environment and learns new tricks pretty much everyday. At least it seems so from his insta feed. Three years from now at the pace like that he is going to be unstoppable. A little chat and video with Kelvinas bellow.  
How old are you?
I am 17 years old and I am from Vilnius, Lithuania.
How long have you been skating?
Been skating for around 4 years. 

Sponsors
I am sponsored by tripshop and a few months ago I got on Fully Ghetto gang. Super happy to be part of this family.

Who kills it in the Baltic scene?
Latvians are killing the game now for sure. Rudolfs Rorbahs is always on fire and he is progressing very fast. My favourite skater in the Baltics is well knonw to everyone – Friciss! He's killing it with his flow style and hard tricks. Don't forget about ma homies from Fully Ghetto gang! They are all rippin right now as well.

What did you like the most about skating at G-tiim skatepark?
Gtiim skatepark is soo cool! It's very smooth and mellow. I enjoyed skating every part of it but the funnest thing to skate was that small rail. You can try whatever you want to and you can learn new tricks as well. I'll definitely come back soon!

NEXT WEEK WE HAVE LATVIAN HEELFLIP MASTER MR.BOGA AND OUR GERMAN HOMIE LEON 
R.USH HOUR is supported by Converse, Tikari Skateshop and Clockwise Skateshop; as well as Straight Forward Skateboards and KATLOOG.
The project is inspired by Maksim Kalanep's Salaspils Battle back from 2009 (a must watch for those who doesn't know) and Clockwise Skateshop's BALTIC TAPE from 2015. So it is kind of a tradition in Latvian Skateboarding to make such contests.