Most of us imagined how fun it would be to run a skate brand. You'd have tons of cool product with cool designs that you like, you'd sponsor your friends and go on trips. In theory, it all seems doable and fun, even a non-brainer to some. But in practice, it can be a draining task. You need to organize a ton of stuff, make endless decisions every day, and pay the ever increasing bills. 
Maksims, a long-time  skateboarder  has created a new brand for our local community. A wheel brand called Opera. We couldn't let such a big a event go unnoticed, so we linked up with Maks in Zoom to chat about it all.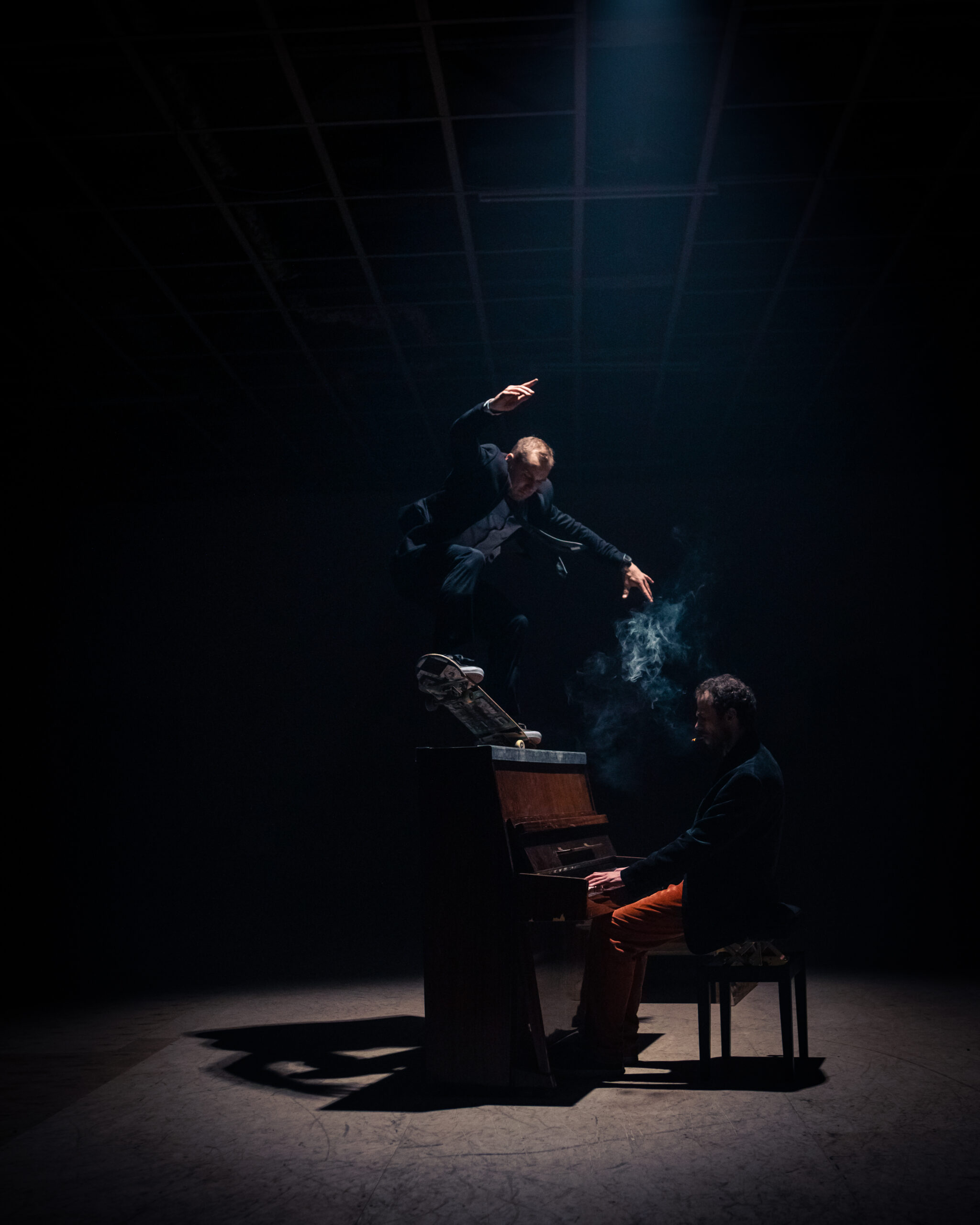 How did the idea come about and how come you decided to specifically start a wheel company?
I had been thinking about it for quite a while. Looking at other Latvian brands like Treesounds and Happy herbal harvest from my childhood and more recent Sumka and Straight forward skateboards. I was inspired to make something of my own. It's also something I wanted to do for our scene here in Latvia. To build excitement about something new happening locally. The reason I decided to go with wheels is that there hasn't been a Latvian wheel brand. I guess the closest thing to that would be the collab between RajonTV and Pillo in 2017. I started talking to people, throwing around ideas about a name, branding and manufacturing options. It was a long process – around three months. And presenting this project to the community and marketing it, well that took even longer.
How did you come up with the name for the company? Does it have some special meaning?
We looked through a lot of options. One time I spoke to a friend of mine from abroad and asked him which name would be the better fit and would also tie in with it being a Latvian brand. He told me that Opera is hands down the best option because when thinking about the city of Riga, the National Opera house is the first thing that comes to mind. It's like an immediate link to the culture of the city. What is even more, personally, I like the looks of Opera house. Also, when we were thinking about the logo and branding, the ideas we had for Opera stood out the most out of all the other options.
Let's talk brands. Do you have a favorite Latvian skate company?
The reason I even started doing Opera was that I really enjoy and appreciate what a lot of those other Latvian brands I mentioned before had to offer. I like how they represent themselves and in my opinion they do a better job at that than a few companies from abroad. It's a whole different vibe here in Latvia.
Speaking of representing, who is going to be reping Opera. Do you have a team in mind?
Yeah. For now, there's four of us. I think it's clear to everybody that one of those four is Fricis [Štrauss], since he was in the Opera ad that we recently put out. Besides Fricis we also have Martiņš Reitups, Kaspars Gobiņš and me. Obviously, we are open to expanding the team in the future.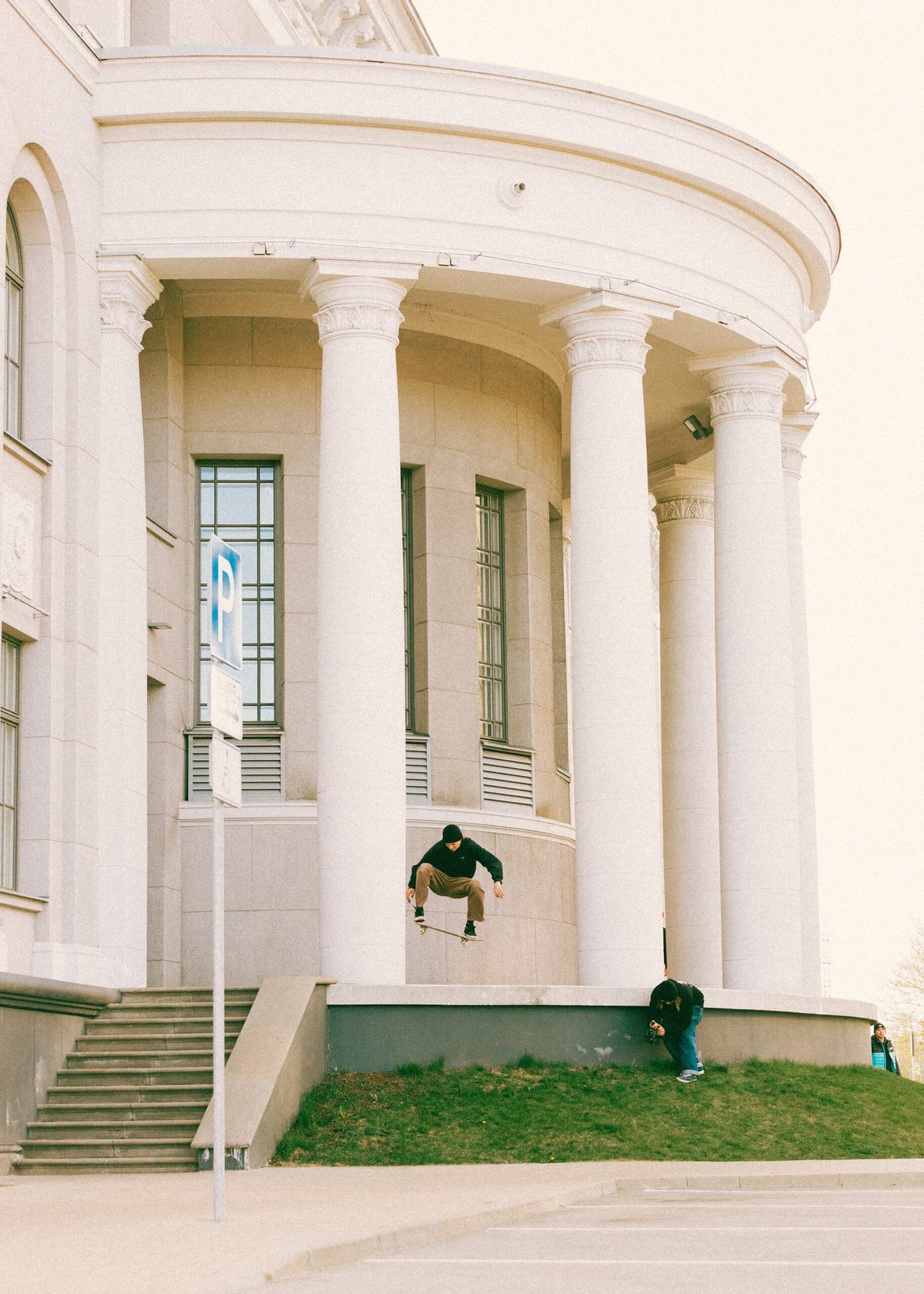 Can people send you sponsor me tapes?
I'll be happy to look through those. Although I can see everything on instagram anyway. That place is flooded with skate videos. If I were to receive a sponsor me tape, I wouldn't want to see some random low effort stuff, but if somebody really does put in the work I'll be more than happy to have a look.
The promo video was interesting. Something pretty unique. Can you tell me how the idea for that came about? As I understand at first you guys wanted to film a more traditional skate video.
Honestly, I was surprised how hard and time consuming it is to get good material for a traditional skate video. We have spots and the guys have filmed a lot of good tricks, but the whole picture did not stick together with the Idea of the brand. A lot of the spots have already been skated to death and I just wanted to do something new and different. Different from all the stuff we have already seen countless times on instagram and stuff. We have some footage, but it's not something that could present Opera the way I would want it to. It'd work more for like a shop video or something for now. And so, Rudzitis (Rudolfs Henčels) came along and said that we should make a film instead of a skate video, because it's something that hasn't really been done before, and also because we actually have the resources to do it. He had all the equipment and knowledge, and I took it upon myself to manage the right people for scenes, filming locations and decorations. It took a few months to get it all done and a lot of help from friends. The editing and stuff took quite a while too. I guess the result speaks for itself. I Guess that's the kind of vibe I want have moving forward with Opera – high production value. Of course, we'll focus on skate videos as well in the future.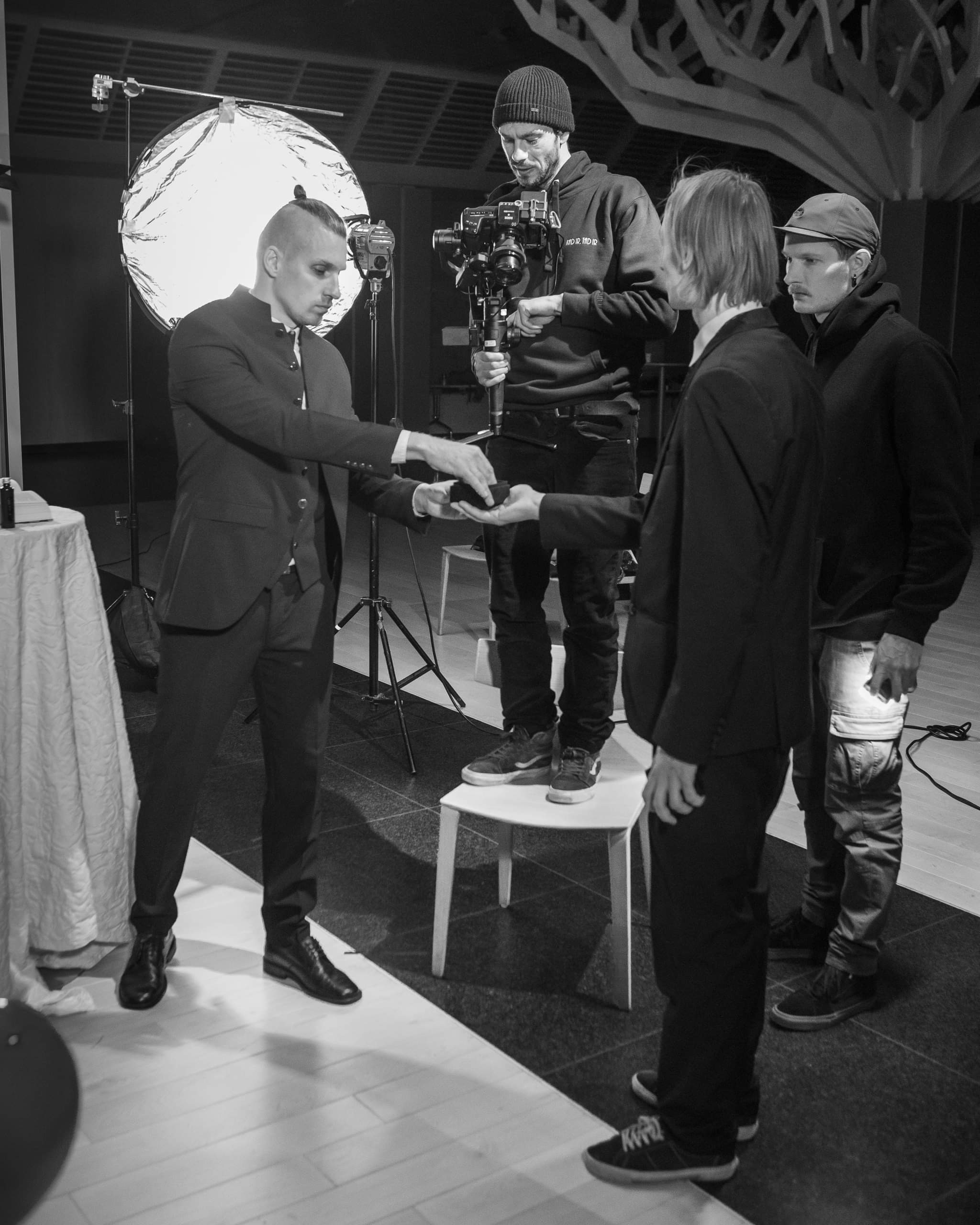 Do you think you'll be turning your riders pro at any point?
The way I see it now is that all of our riders currently are all employed in some type of full time job. At this point none of us are pro skaters that have the chance to go out filming every day. I guess my mission in this scenario is to ensure that the riders have the gear they can use so they can more easily do what they love already. If they can grow and evolve, and eventually progress to that next level of becoming pro, I will be happy. Now I think this brand would serve as a platform that riders can use to expand their horizons. The skate industry /community in Latvia is comparatively small and if you want to reach that next level your only option at this point is to travel abroad and gain recognition in different parts of the world. It's the same thing that Madars (Apse) did, and it's the same thing that Arturs Bogdanovics is doing right now. Hat's off to those guys by the way for what they're doing.
Do you know how to fix a flat spot?
(Laughs) Nah, there is nothing you can really do about a flat spot. It is a big problem. I've actually given that a lot of thought while working on this project and given the problem at hand I wanted to make our product more affordable, because changing wheels every time you get a flat spot can get quite expensive. I also had an idea for the future where we could maybe sell our product with an extra fifth wheel in the package or something. Kind of like a spare tire for your car [Laughs].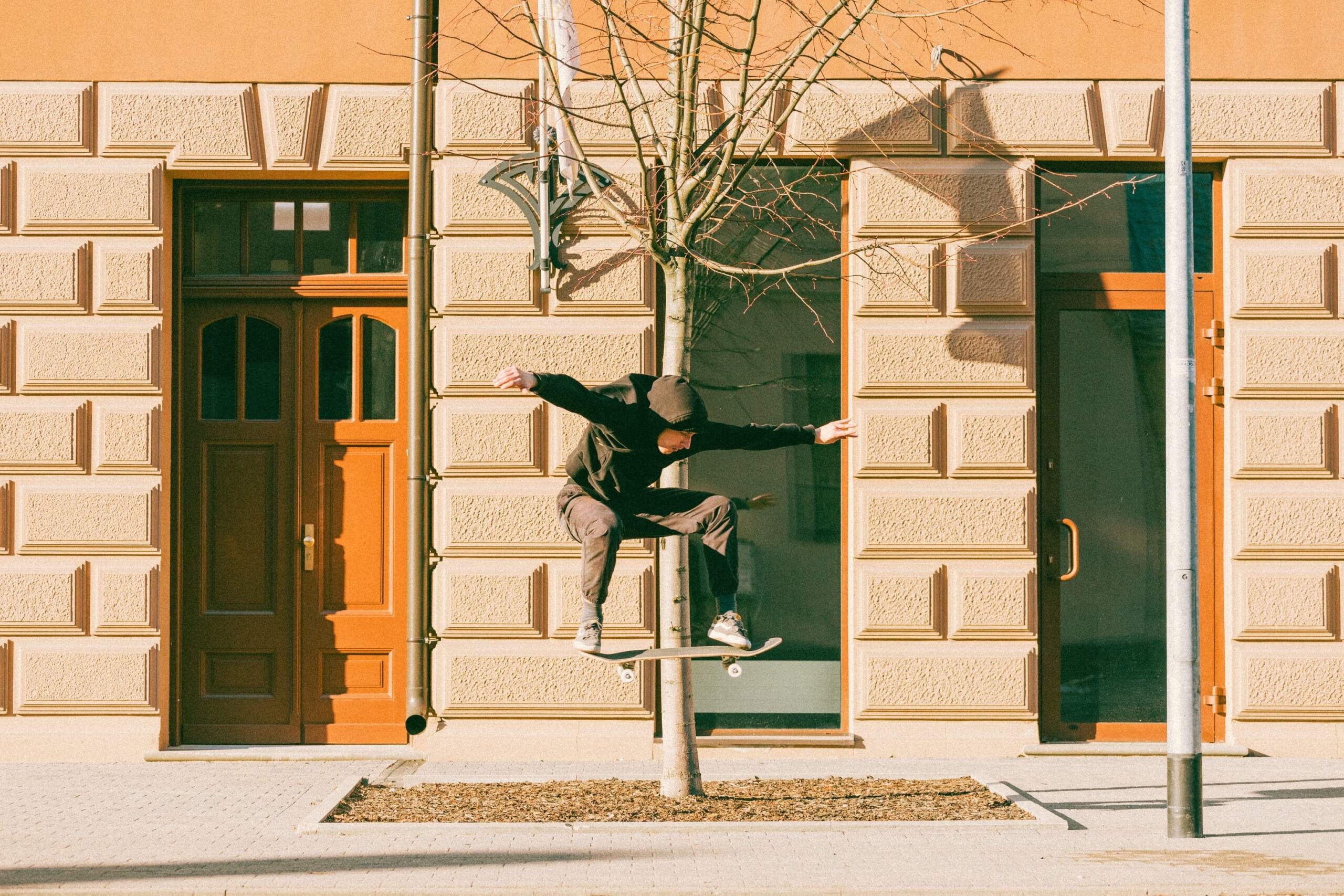 Obviously, most skateboard wheels traditionally are white, but what do you think about different colored wheels? Black, green etc.
I think that if it fits in with the rest of the design of the board, if it's thought out and doesn't look out of place then it's great. It can stand out and offer a more interesting look to your setup. If it's not thought out I think it can look too ridiculous.
What's next for Opera? What are your plans moving forward with the company?
Well, I guess to shed some light on our team riders. Maybe organize some events/contests. Of course we want to establish our brand recognition in the Latvian skateboard industry. Also be on the lookout for Opera wheels being available in both Clockwise and Tikari skateshop.