Rumor has it that Zirneklis was the original trash can hopper at the Spot Center. Later other skaters joined in and jumping over the trash can became a thing at Spot Center. The trash can obviously is not meant for skating, so it is probably the most street thing you could do at a skatepark like Spot :). Flipping over trash cans is somewhat a subgenre of skating with the most influential example being Josh Kalis at LOVE park. We got a long way going to that, but the seed's planted.
Photos by Nauris Dollins/ Video Recap in the end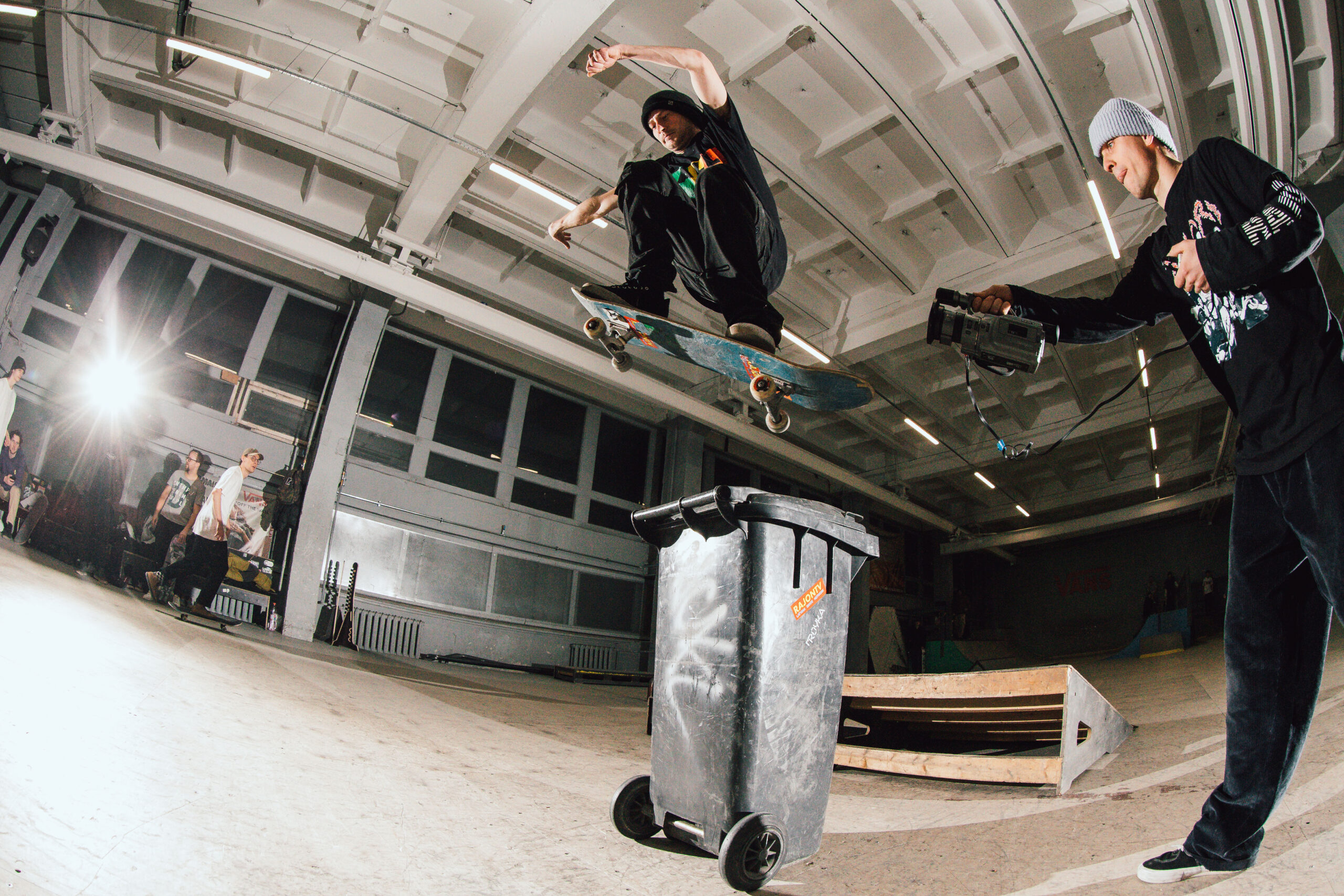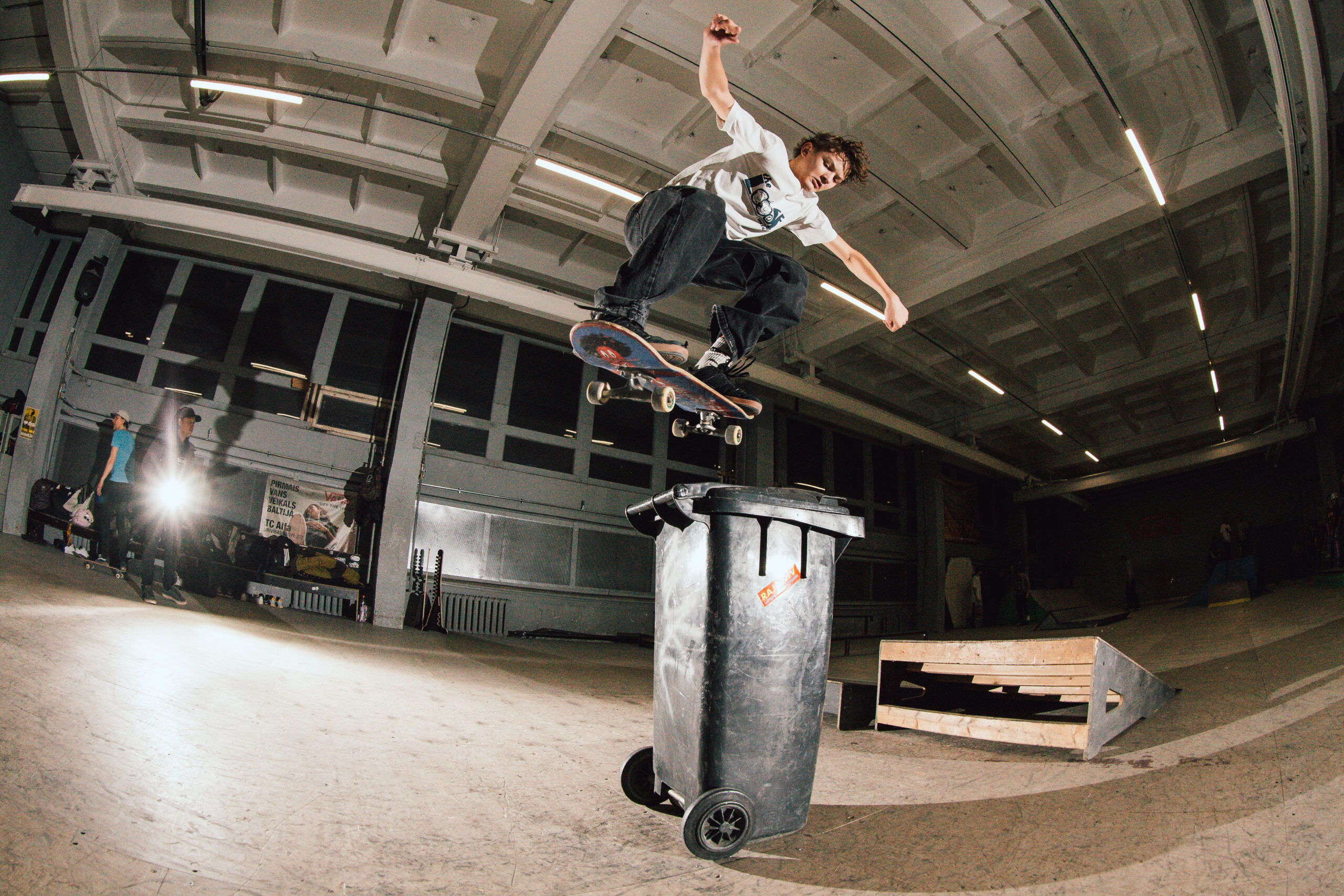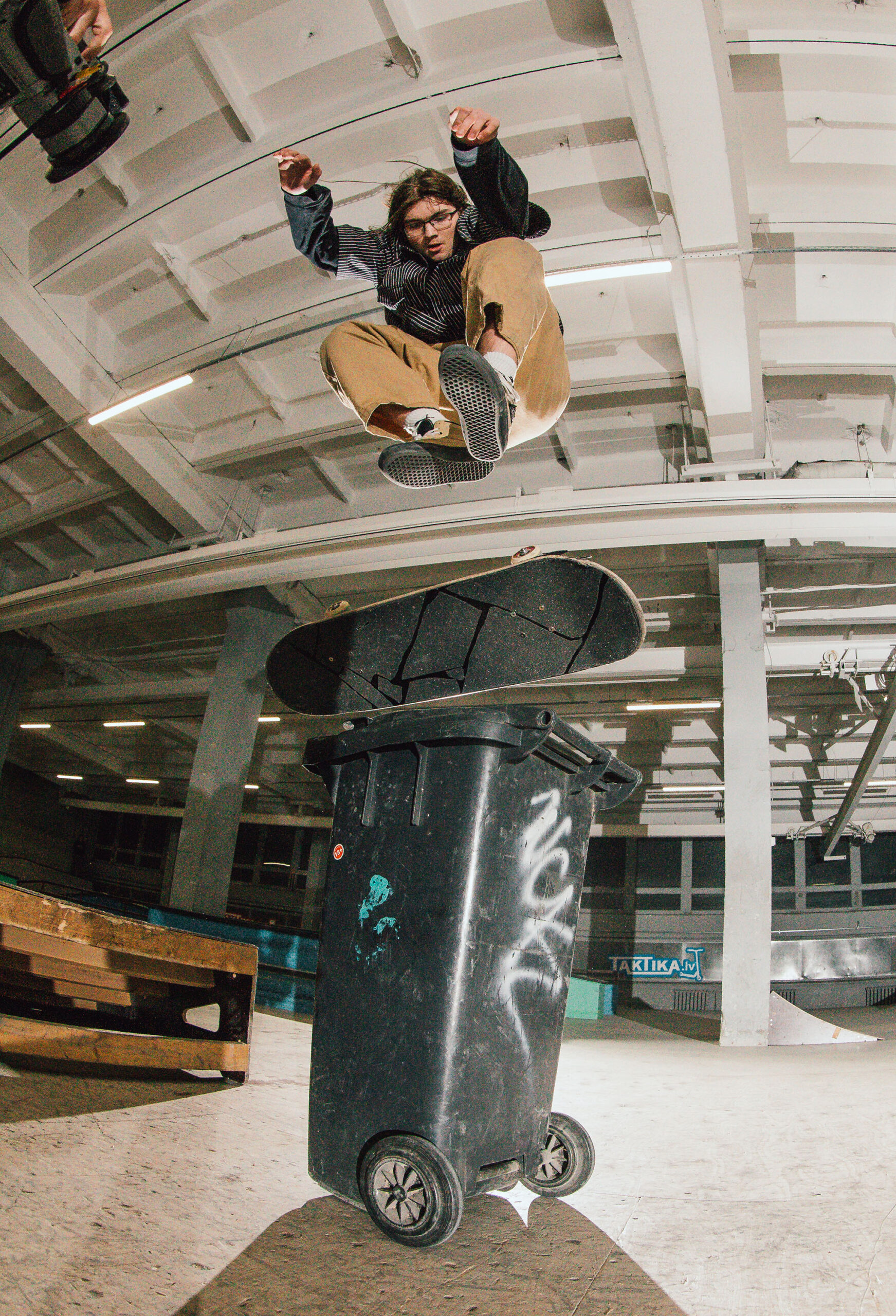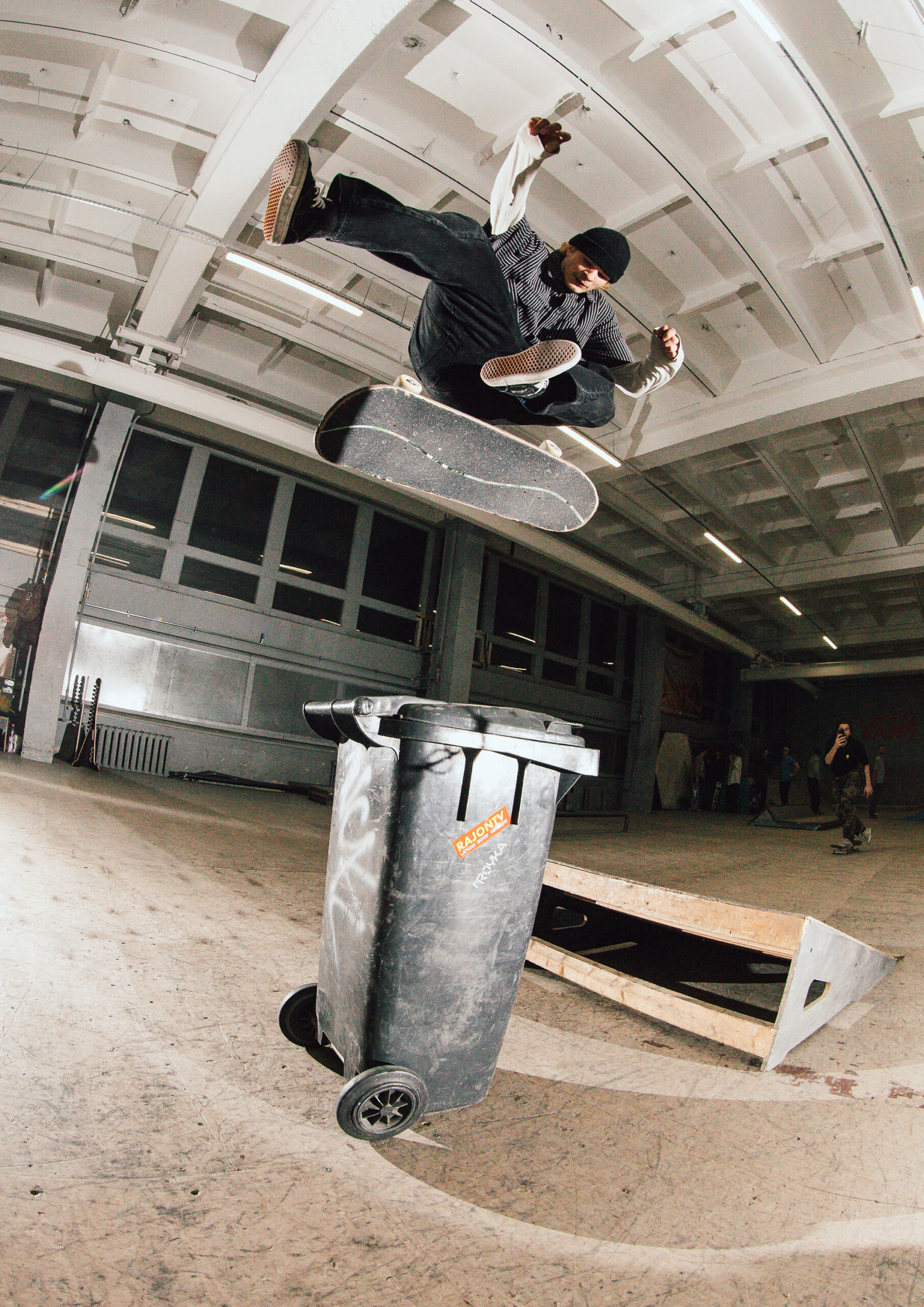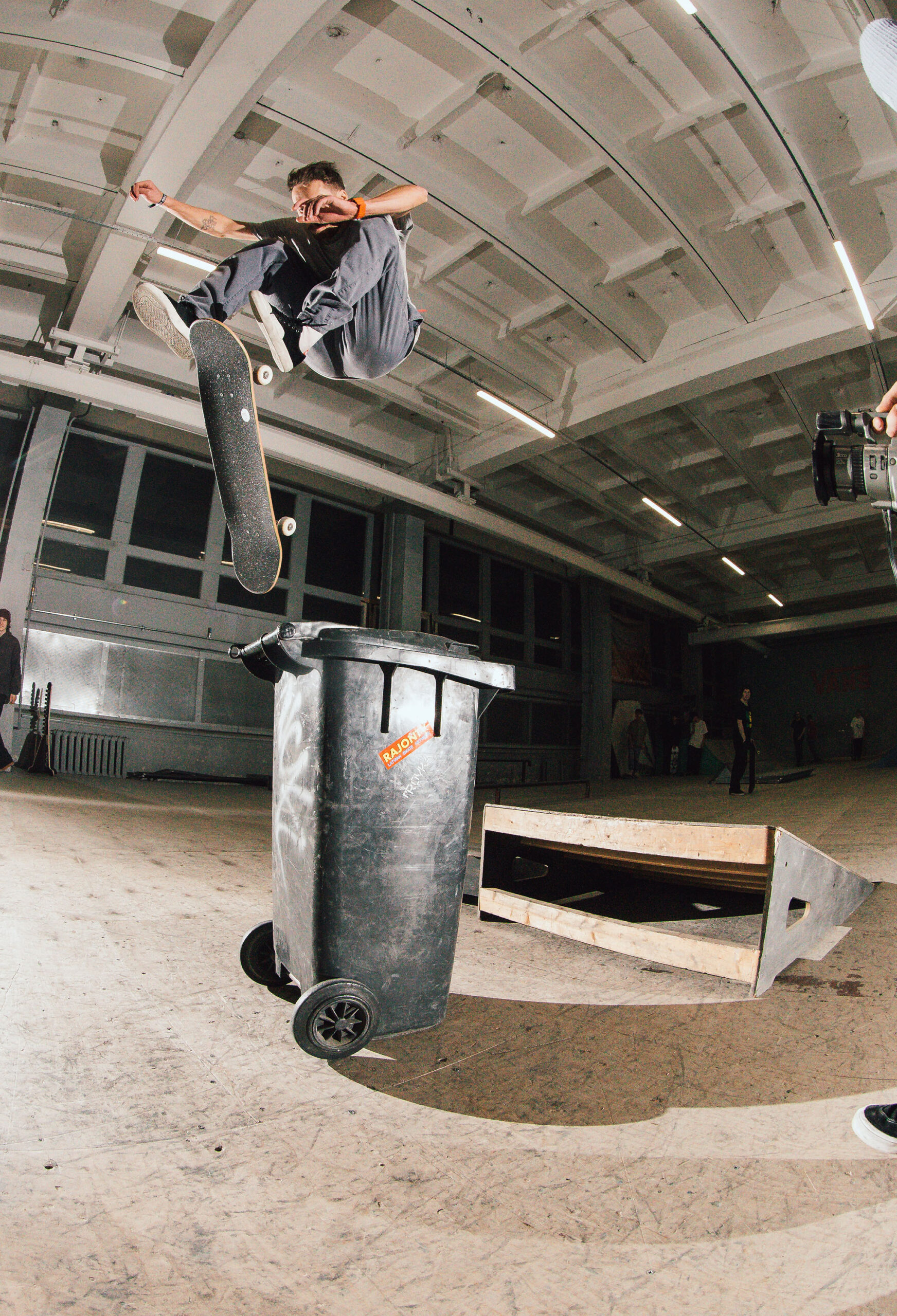 Thank you Spot Centre for hosting, Tikari Skateshop for prizes and Fricis for making the mini trashcan 😀 Shout out to everybody else who came to "Miskates Jam" and see you guys soon! Peace.