Words by Niklāvs Vētra and Arts Amoliņš
Niklāvs: A story long overdue, but finally, here it is – Clockwise skate shops trip to Daugavpils, a true hidden/not so hidden gem for skateboarding in Latvia. The weather was bleak and rainy. One day before our set date for the trip, and the team doesn't know where or even if we are going somewhere. The main choices were between Daugavpils and Panevezys. Everything is just a blur. I am almost set on bailing on the trip, because of the indecisiveness and already planning a different trip to visit our fellow skater Sexyboi' for his birthday party. It was Dubai themed and sounded dope. But NO! We had to go, all together, as a team, because Ingūna is moving to Berlin in a few days and we want her to be a part of the trip.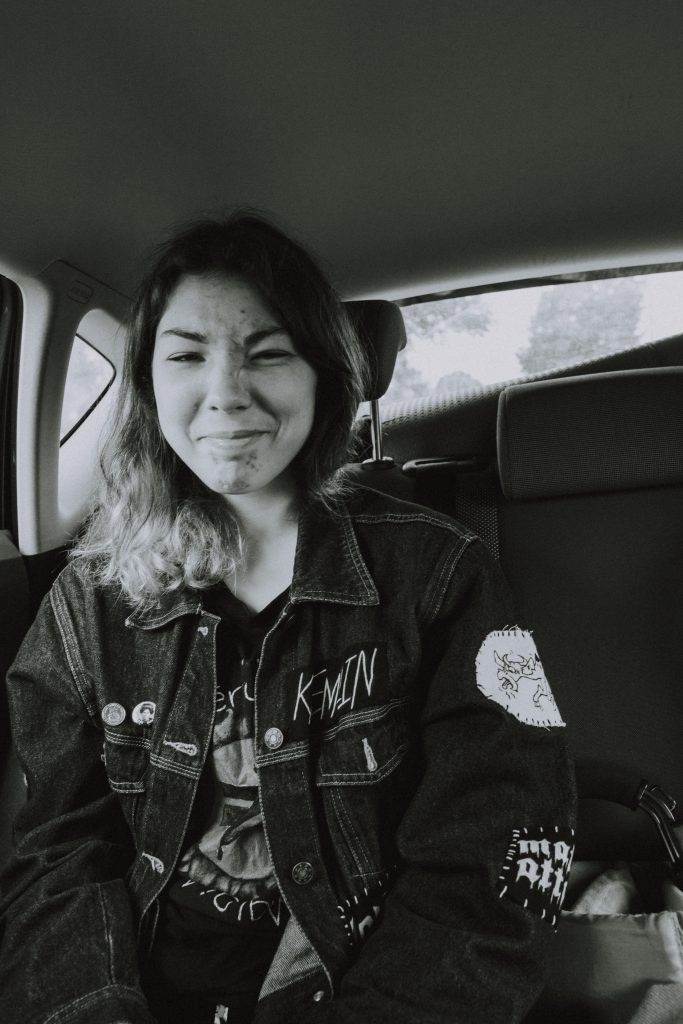 Alright fuck it! Let's go! Let's visit Daugavpils! The riders have some unfinished business there, it is not that far of a drive and we already have some people who could show us around. Let's get it! One problem though… we don't have a camera, there is no point on going without the coverage. Luckily for us few days ago Karlis Bogutsovs had posted that he is selling his camera, fisheye, handle and all. It is a no brainer! Our main man Arts cops it and we are all set.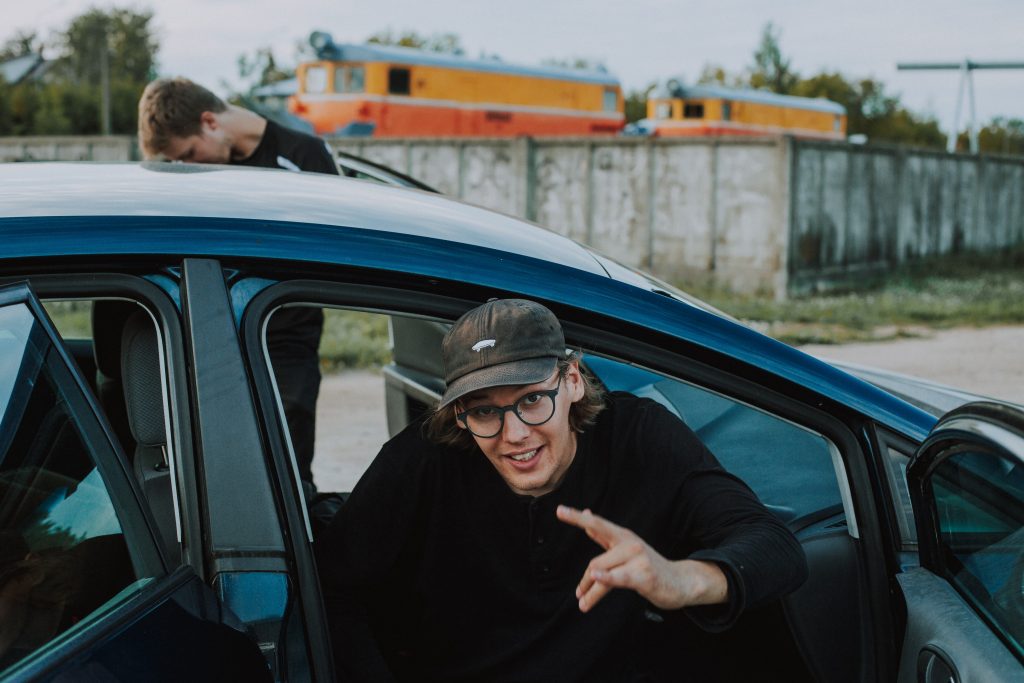 Early morning, Arts picks up me, Ingūna and Fricis who is still a bit trippy from yesterday's party. (I think Liepaja's legendary skater Kalns was in town, so of course he had to go out a bit). Last thing is to pick up Kaspars in Ulbroka and we are ready to go. It was a long way, talking shit, trying to figure out how our new camera works, but we finally make it to Daugavpils. The weather still is tricky, it is dry, but the forecast tells that it still could rain. So we set up a plan, let's warm up in the park for an hour, meet the locals and then hit the streets, the rest we will figure out later.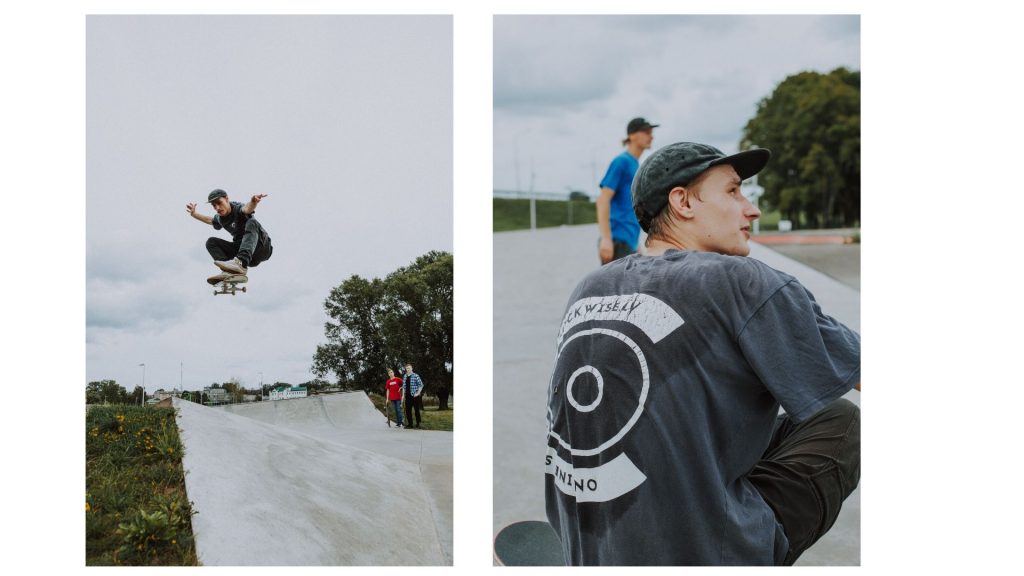 The park is not big but its shape and obstacles are quite fun. At the park we finally meet our wonderful host Aleksandra along with other D-team members like Kiril, Aleksandr and Deniss. So we pick up the squad and start rolling in the streets and goddamn, spot after spot after spot! I think we started with a small 6 or 7 stair handrail in front of a school, a fun spot to practice rails. On the way there we meet bunch of cats, that Ingūna is loving. I think, that was her main goal for the trip, pet as many cats as possible.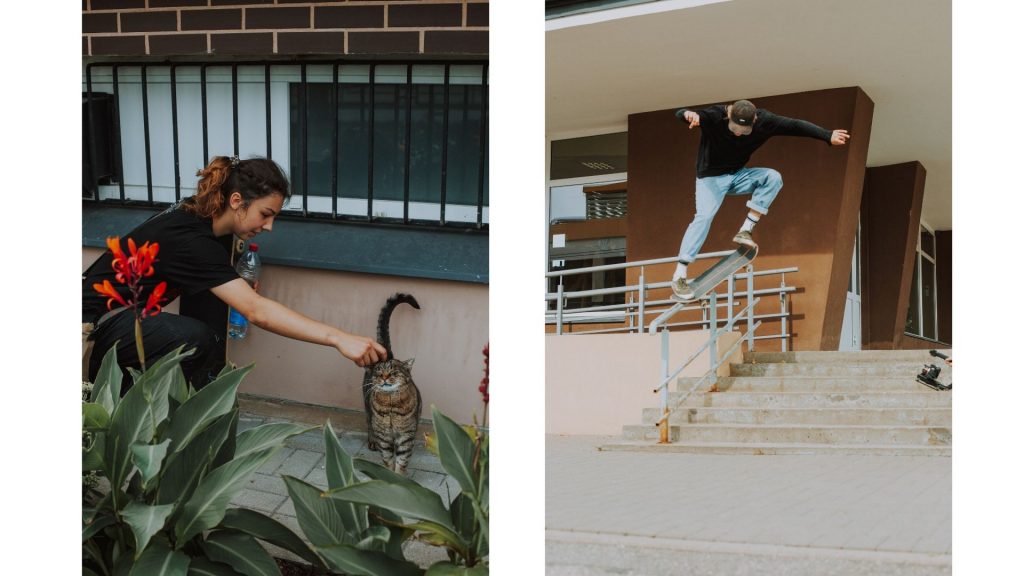 Next spot -> Downhill. Just around the corner from the first handrail spot there is already something else to do, this time it was a mellow downhill, with some curbs to skate up and down on, as well as a gap into a bank.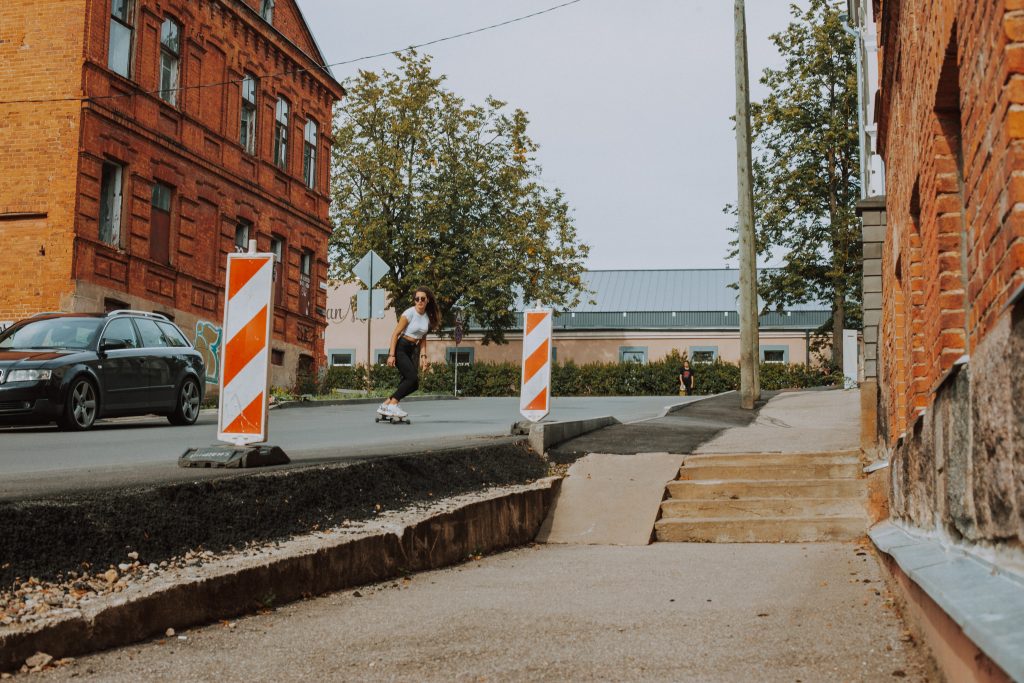 Arts: The downhill spot is quite fun and the whole team is trying something there, while I'm playing around with my new camera and trying to understand what is what. Fricis is trying a high speed line and I know that I don't want to risk the new camera trying to go downhill with him so I handed the filming duty at this spot to Niklāvs. After 3 clips we are good to go to the next stop.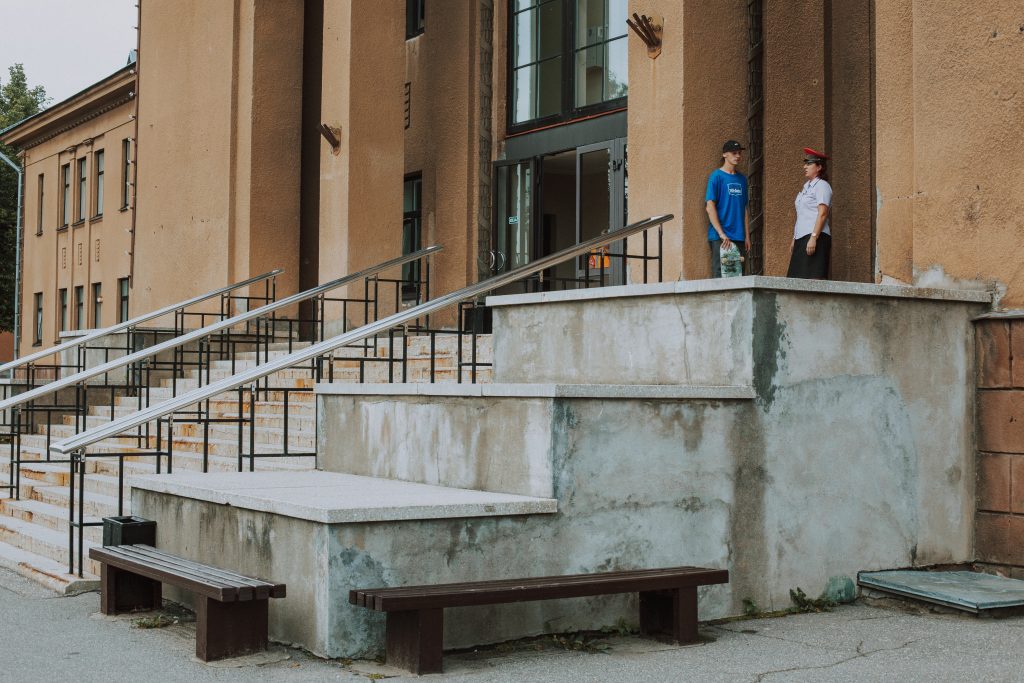 And as before the next spot is a minute away from the previous one. It is the train station spot which has appeared in some older Latvian skate videos. We check it out, but it is an immediate kick out from not so friendly security guard. Ok, whatever, there are plenty more spots in sight. We start heading down the main street and it is filled with marble ledges and curbs as well as some other little fun spots. We settle at a kicker spot and the team goes to work.
We get quite an ok amount of clips and move on to a spot that Fricis had checked earlier. This is a gnarly one, a gap over a rail to flat height of a decent double set. Both Fricis and Niklāvs go up and try the run up, while I set the camera along with Kaspars and Ingūna who are taking pictures and D-Pils team which is supporting us and hyping us up at every spot. It's a battle but in the end both riders get their clips and we are good to go.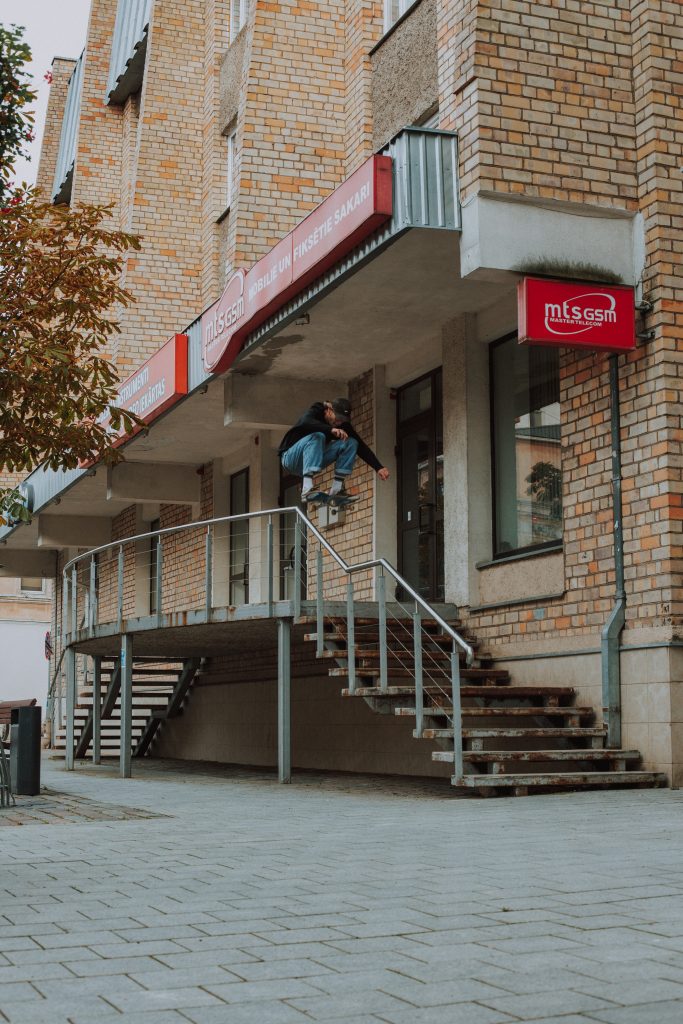 After grabbing something to eat and learning that movies in the cinema in Daugavpils are originally showed dubbed in Russian we move on to next spot. This is a mellow and easy one – just a couple of 2-3 stairs in a line with ledges on the side. Unfortunately after trying a flip down the first stairs Ingūna sprains her ankle and is done with skating for the rest of the trip. The guys do some silly lines and we decide that we can make it to one more spot before it is completely dark.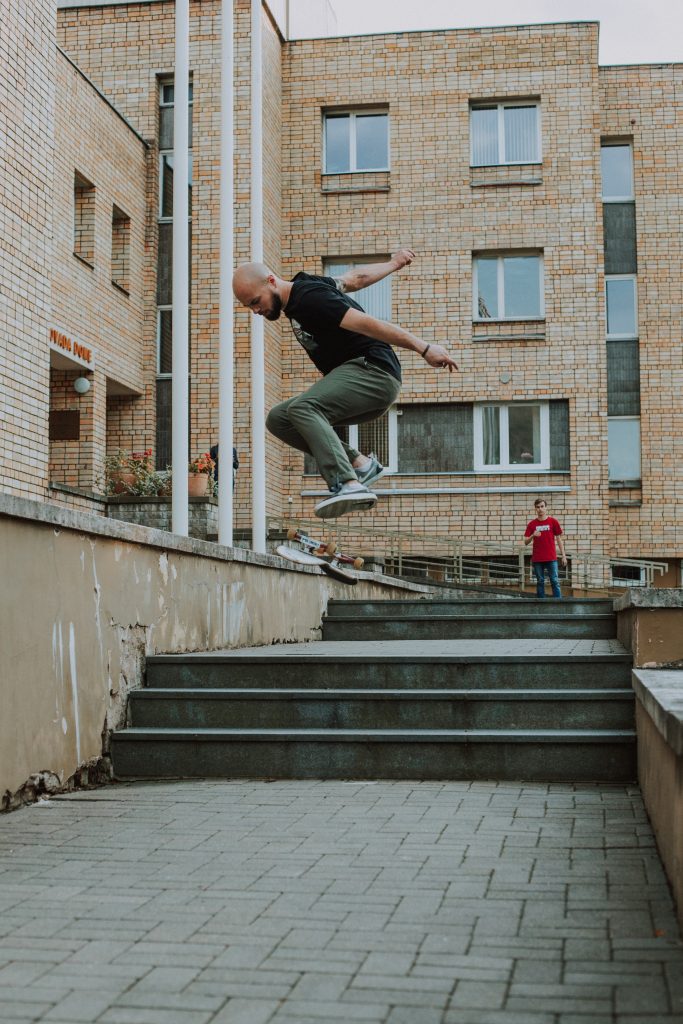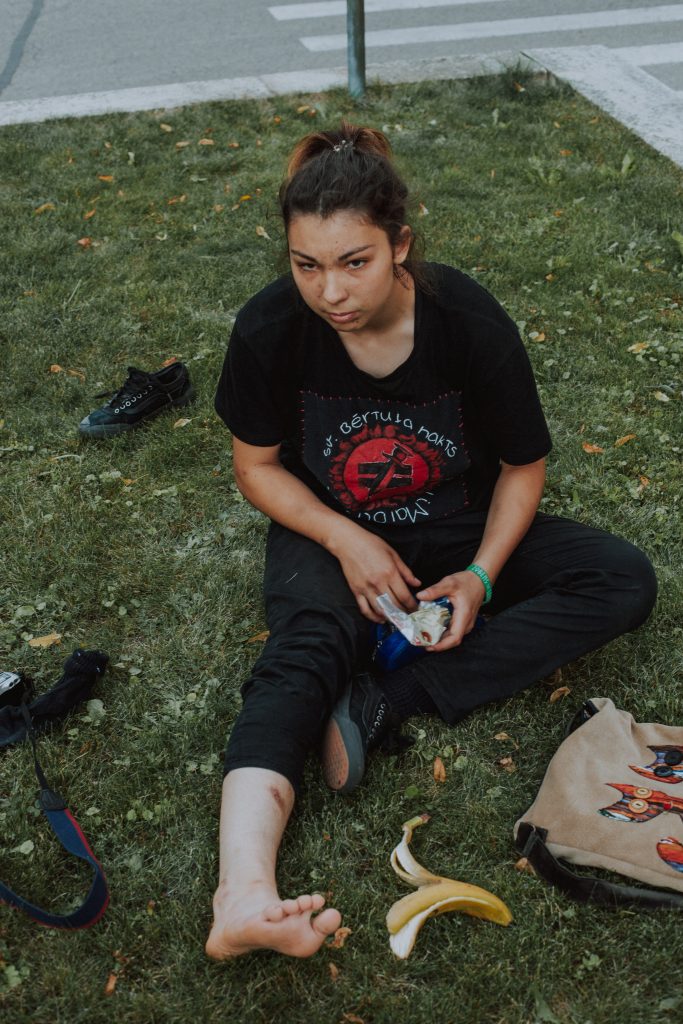 The spot we go to is pretty ridiculous. It is a super steep bank under a bridge with a sort of bank in the middle of it. No surprise that Fricis is the one that finds a way to skate this thing. The battle for the clip is not easy, but somehow Fricis does what he does best and rides the bank all the way down. We celebrate and chill at the spot for a while, do some cartwheels in the grass and take in what a day it has been.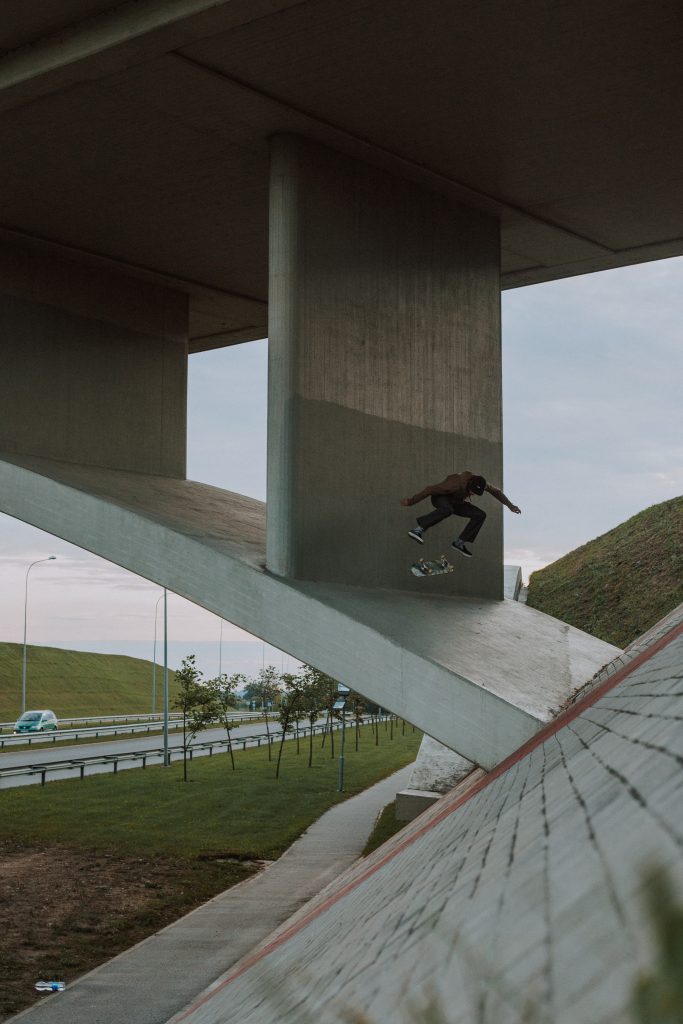 After Alexandra gives us some tips where to camp we go looking for a place to put up the tents. At this point it is dark as shit and it complicates things a bit, but in the end we manage to find a spot, set up the tents and start a little fire to cook up some beans and sausages.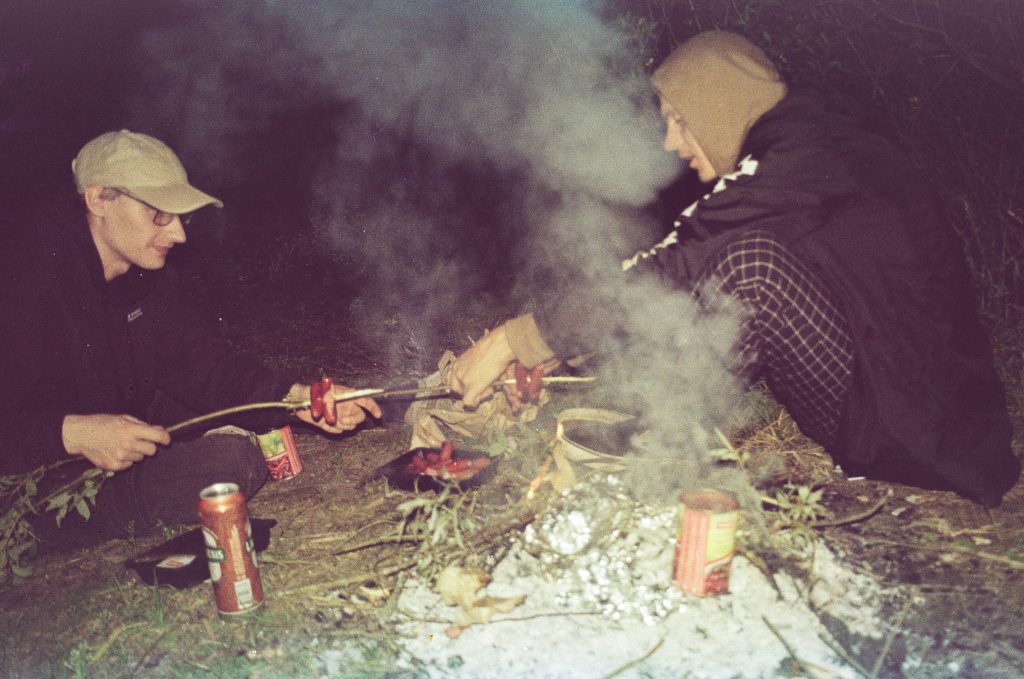 Day 2.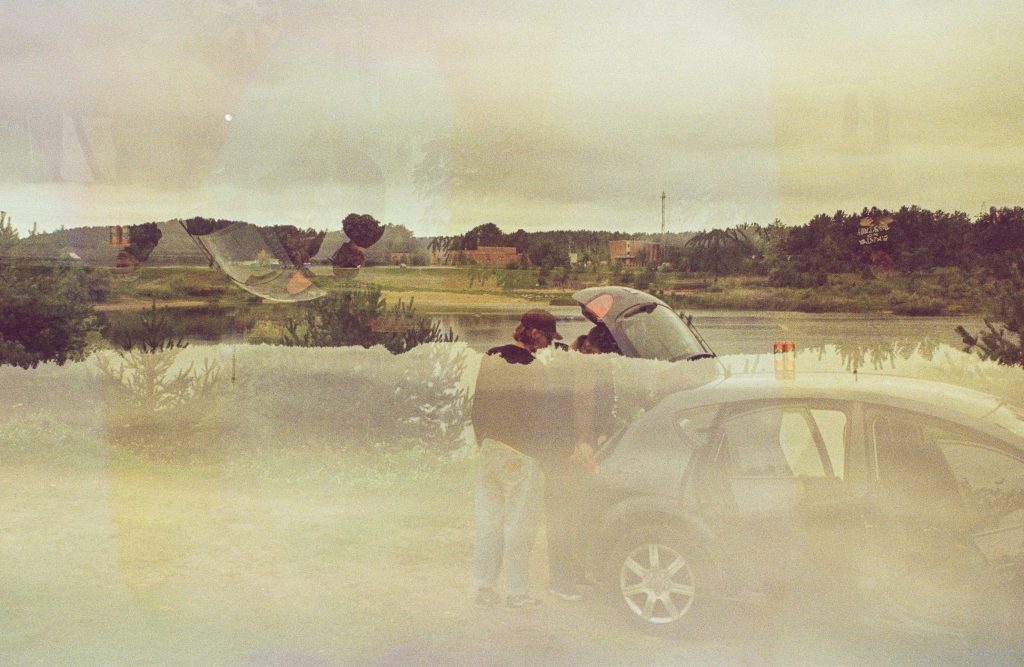 We wake up, we pack our stuff, go get some breakfast and on with the skating. While buying some food for dinner last night we found a spot right next to the grocery store so it is the first one we hit. It is marble ledge/planter with an option to pop out tricks if you lock in to full boardslide or something like that. I try to skate it, but my ankle is still hurting and all the driving and filming stuff is not making my legs feel any lighter. Kaspars warms up and does some tricks on the ledge and then Fricis does a really good one that blows everyone's minds. When he was trying that the first tries I didn't think it would work out, but it did very well.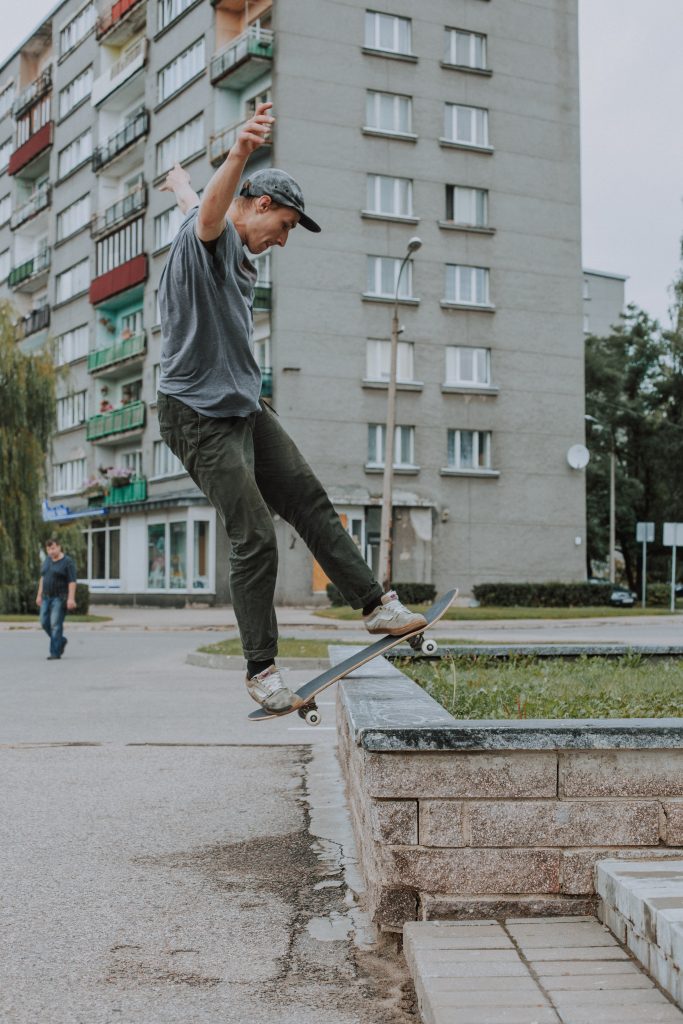 After some ledge skating, our guide Alexandra takes us to a downhill track that is quite fresh, with great asphalt going through a forest.  We walk up to the top to the steepest hill and Kaspars goes first and eats shit pretty much immediately. He is fine, but I am bummed that I didn't manage to get his bail on tape. Next up is Fricis and Niklāvs, they bomb the hill and we start thinking how to get some clips here. I take some steady shots of them going down the track and Fricis films Niklāvs while following him down the hill.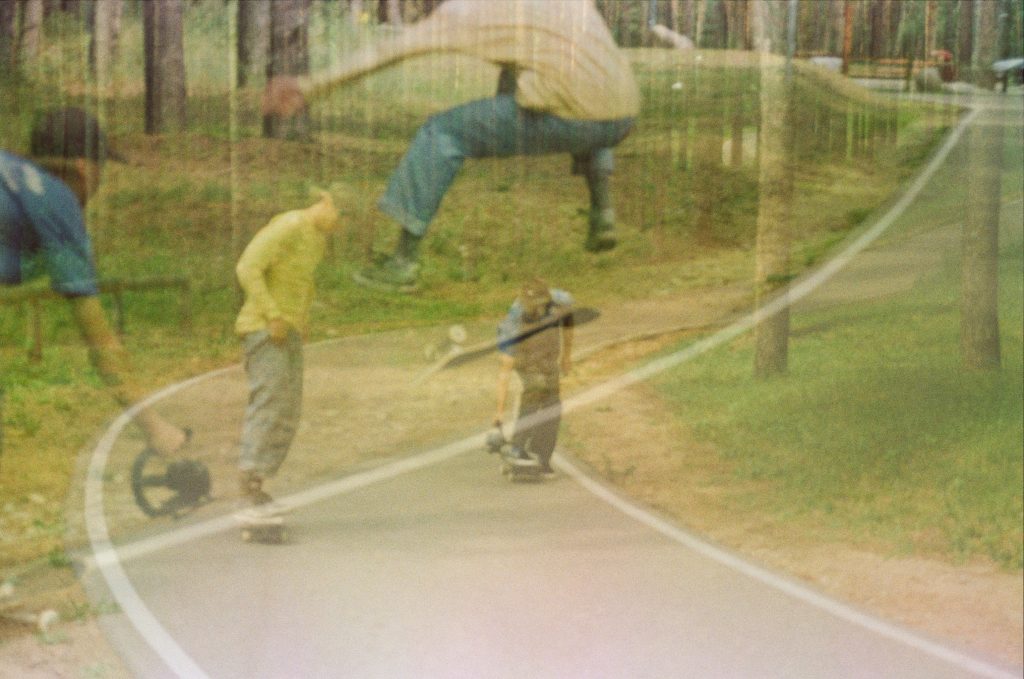 The next thing on our plan is the thing we came here for – the ditch! We had found the ditch spot together with Clockwise rider Krišjānis Kalvāns some years ago, but it was first skated in 2016 as can be seen in the video "Intense days". Since we don't know the exact location we tried to describe the place to Alexandra and trough some info from the other D-pils team riders we get an approximate location. We go there, and to our surprise, the lines of concrete that we cleaned 3 years ago are still there. The spot is as difficult as we remembered it to be. While the team is trying out the bank and thinking of possibilities, Fricis is thinking outside the box and has found a sort of "bowl" corner at the spot and starts cleaning it out. It all takes time so we understand that this is the last spot that we will skate today.
Everyone, except Ingūna, who is chilling and taking some photos, are trying their tricks but the spot is not easy.  I try to do a bigflip on the bank, but quickly understand that with the whole hurting ankle I won't be able to do it. So I film some tricks for Kaspars on the bank and then Fricis and Niklavs go to war with the stall tricks on the upper edge of the bank. The corner Fricis dug up is supper fun to ride through and makes for a good line obstacle. After a long battle, bails, shouting and almost quitting, both riders get their tricks and we slowly start to pack and ride back to Riga with everyone thinking that we need to come back there next year.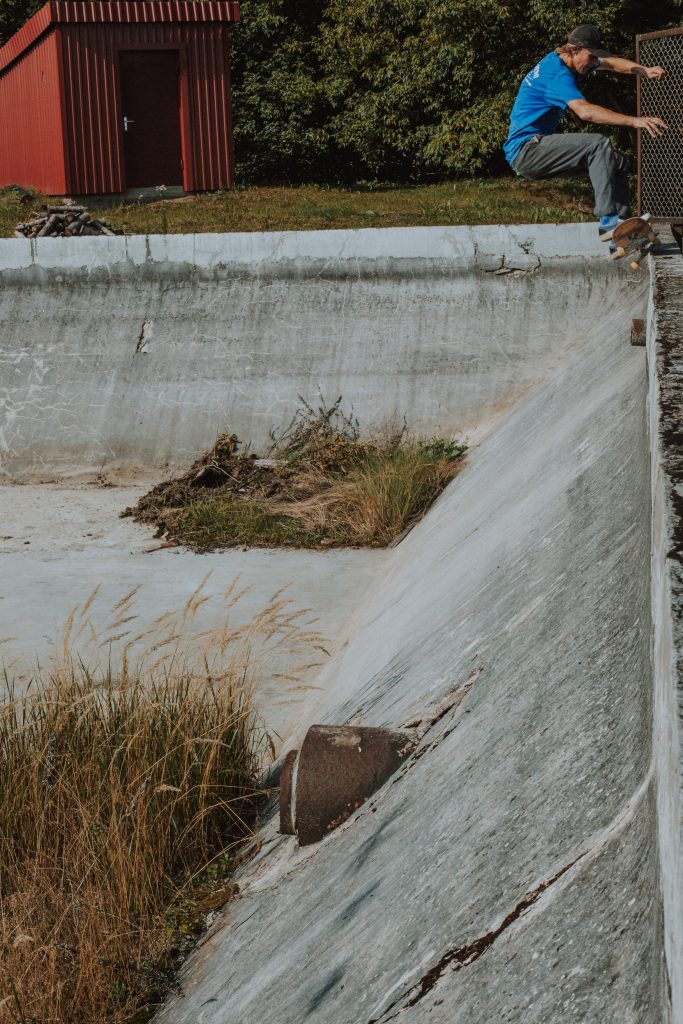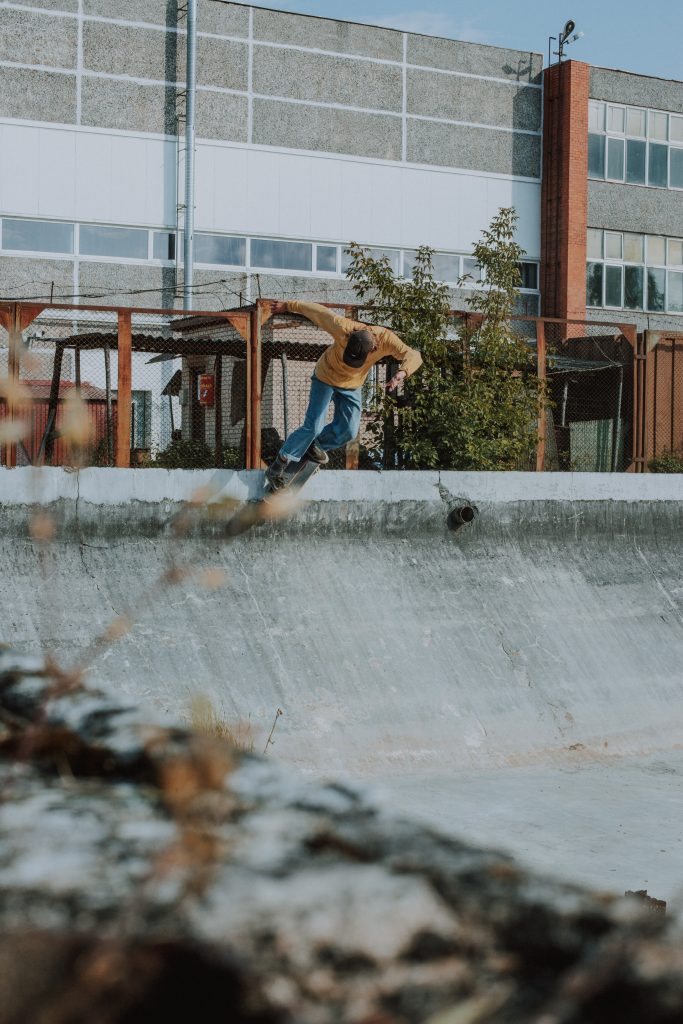 On our way back we stop on the side of the road where Fricis had spotted a metal full pipe. We go to check it out and it turns out actually skateable. At one point the owner of the territory comes and asks what the hell are we doing, but after explaining that we are just trying to get some clips, he just leaves. Fricis rides the full pipe, we get some more photos and we go back to Riga.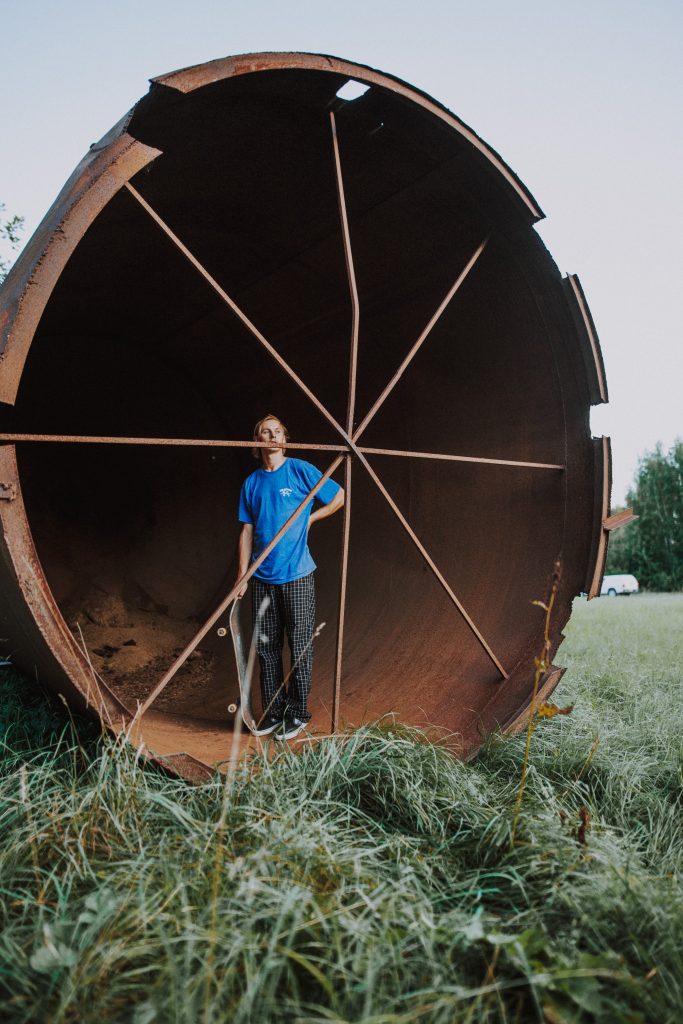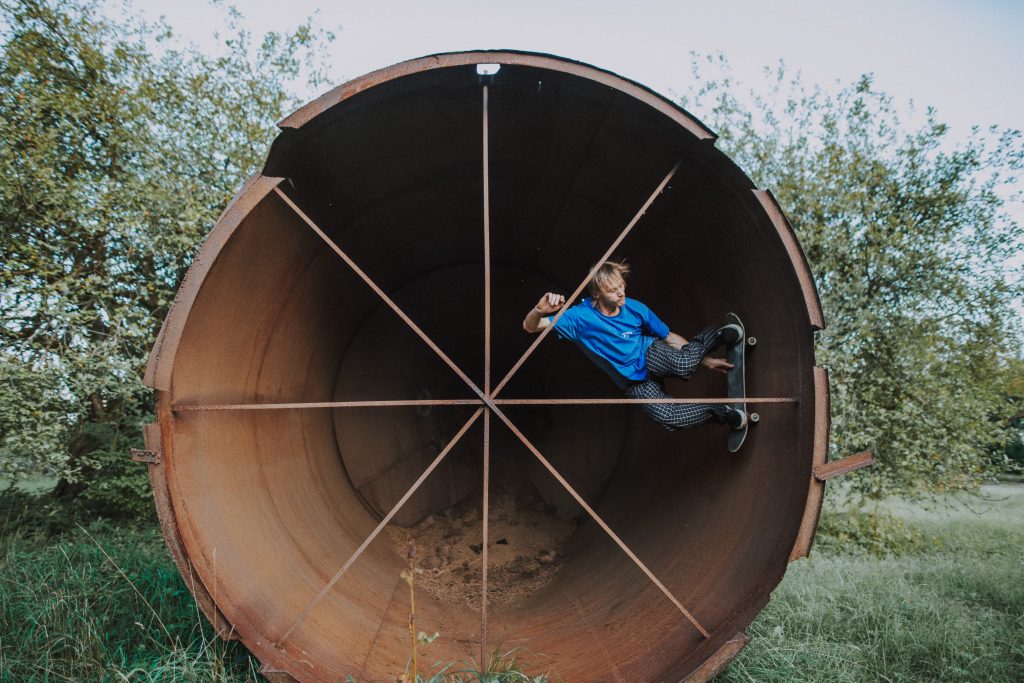 In conclusion I can say that for a 2 day almost unplanned trip with a camera that we bought 10 hours before leaving, it was a productive trip and Daugavpils is definitely a place to visit and skate in. Thanks to Alexandra and D-Pils team for showing us around. We will return.