If you follow Baltic skate scene, you most probably heard, seen or visited the new Kablys skatepark opening in Vilnius last weekend. Judging by the endless insta stories, the event was pretty hectic. Although RajonTV Media Crew couldn't attend the event and capture its essence in full glory, our good ol' eesti friends Romario and Meelis took the roles of our correspondents and threw up a little write up and a video from Kablys! Enjoy.
Words by Romario Simmer
Video by Meelis Erm
So, Einius invited us to Kablys skatepark grand opening competition which was local Simple Session qualifiers for Lithuanians as well. After a while we got our sutff sorted and on the way we were. A trip from Tallinn to Vilnius is about 8h (feels like a week). We arrived (super late as usual) and got our room with couple more Lithuanians who were on their way to Simple Session. Next morning we had a quick (actually very slow) breakfast and off to the skatepark for warmups.
The park itself looked amazing (might be the best indoor skatepark in Baltics)! Warmup was bit hectic that might have been because there were 40 skaters and all of them trying super hard to land their tricks. Oh yeah, and Madars was skating warmup aswell (notable moment – Rokas and Madars had a entertaining highspeed collision). I whipped out fellow Estonian Rain-Silver twice as well (because who else your going to whipe out than your own guy).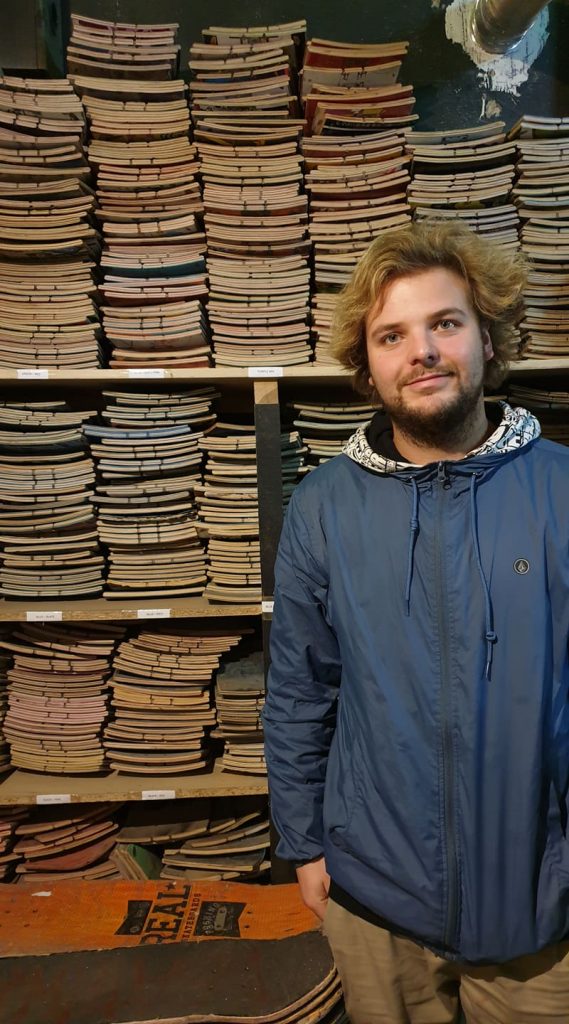 Okay, qualifiers. I think that was the first moment when everyone could freely skate the park. Music was mellow and enjoyable and the vibe was up for sure! After that we left the park because there was some bmx competition too. We went to Commune DIY where we had a story time with the man himself – Siom Sonkinas. He gave information about everything: Commune DIY, what they do there, why are they doing this, Lithuanian skate past, present and future. God this guy is a good storyteller! After that he showed us the workshop and stuff they are doing there again, amazing!
He actually had an idea for Estonians to start collecting old boards for them and not threw them away into the landfill (Collecting point in Surfhouse?). Great idea anyway! After that we went straight back to the park. And holy shit, we forgot that there was Adrien Bulard's demo. As we arrived he was jumping off from the highest point of the park trying kickflip which looked impossible (maybe it was). Unfortunately, he was unable to land it. That would have been easily the biggest kickflip I've ever seen.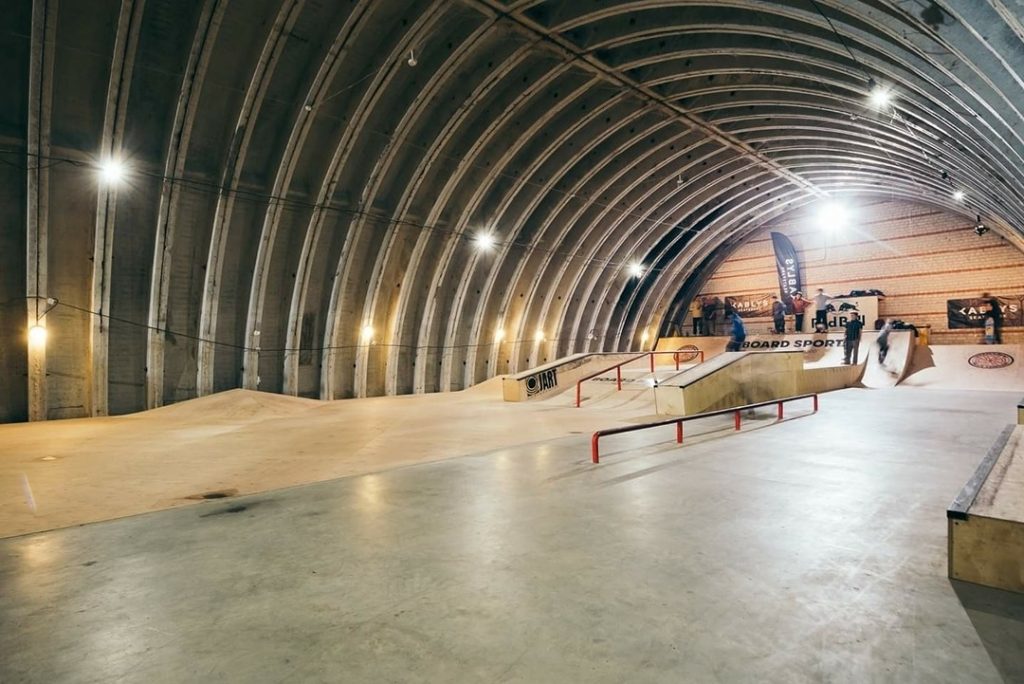 The demo was shortly followed by Girls Can Skate session. The girls skating is so entertaining and they are really good, like for real! They had a good 40min session there with loud audience. After that the finals started, and 3 of our guys got in as well (yay). It was classic 1 min times 2 runs. There was so much people as you could fit in that building, and you could feel the good vibrations! Everyone smiled man! Later that evening we went to a pub and had a relaxing time with Fully Ghetto Gang. Boom! And on Sunday we took an 8h drive back to Tallinn. Thank you Einius, Vilnius, Kabyls and the people related organising this event, see ya next time!!!
Cover photo: Arti