Words by Julia Kaldalu
Photos by Liidia Maier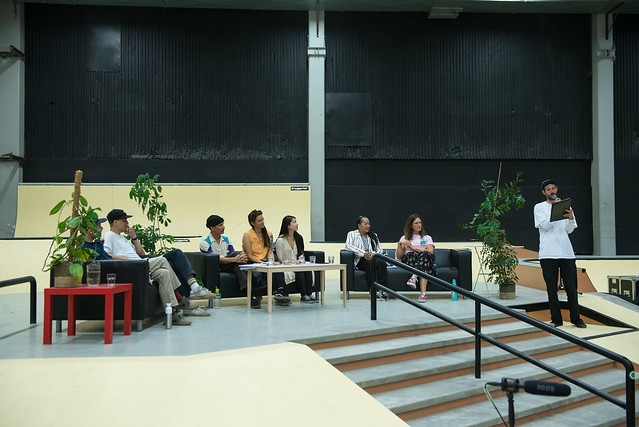 It can be hard to express ourselves in a way that is meaningful when talking about the thing we care for so deeply – stoked, blessed, endless emojis and other cliché taglines that make you roll your eyes are ways we often use to describe the activity that offers us, skaters so much in life. I myself often struggle to communicate how much the seemingly casual act of skating with friends or getting involved in skate projects ( and now also academic conferences! ) add to my life. Pushing Boarders is leading the way in having more meaningful conversations surrounding skateboarding.
This year's event took place in Malmö – the city home to the skateboarding high school Bryggeriets and where Gustav Eden works as a skateboard coordinator for the city hall, making the Swedish city one of the most unique and progressive places for skateboarding.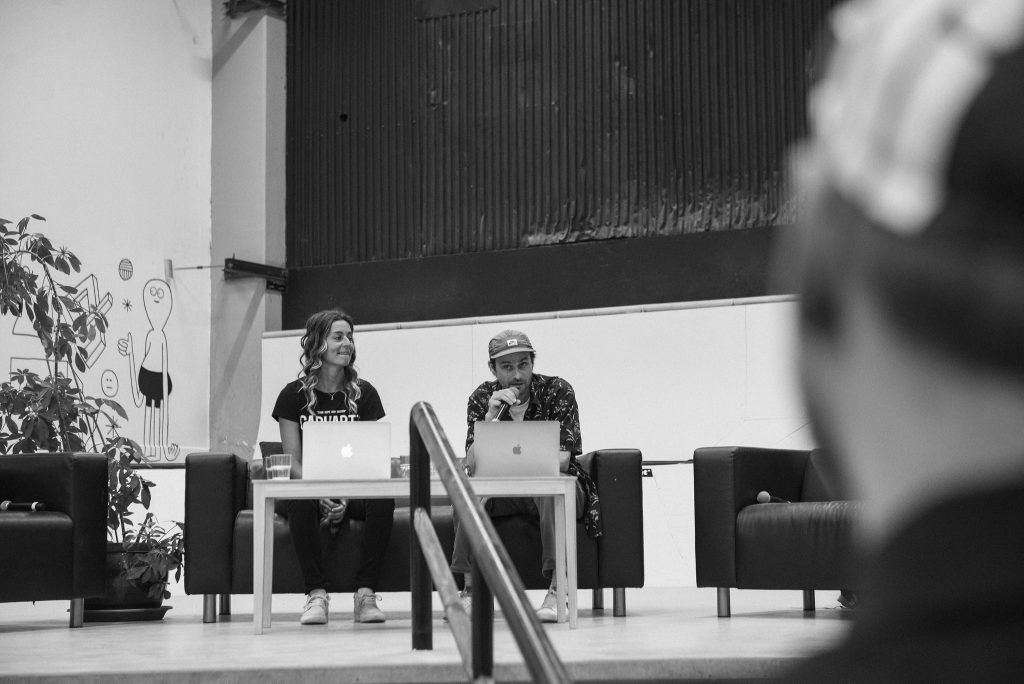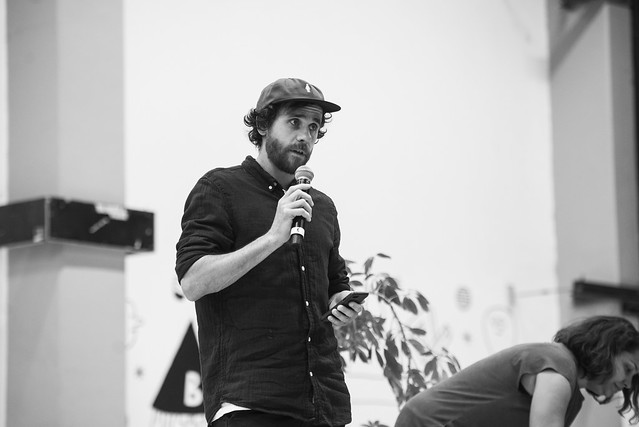 Pushing Boarders is a not-for-profit event run entirely by volunteers who have worked endlessly to organize four days filled with panel discussions mixed with skate sessions throughout the city's amazing skate spots and film screenings in the evenings.
At first thought the idea of a conference and skateboarding can sound contradictory. Why do skateboarders need panel discussions? The often emotional reactions of the skaters I met at the event proved that being radically honest brings us together- which we need, desperately.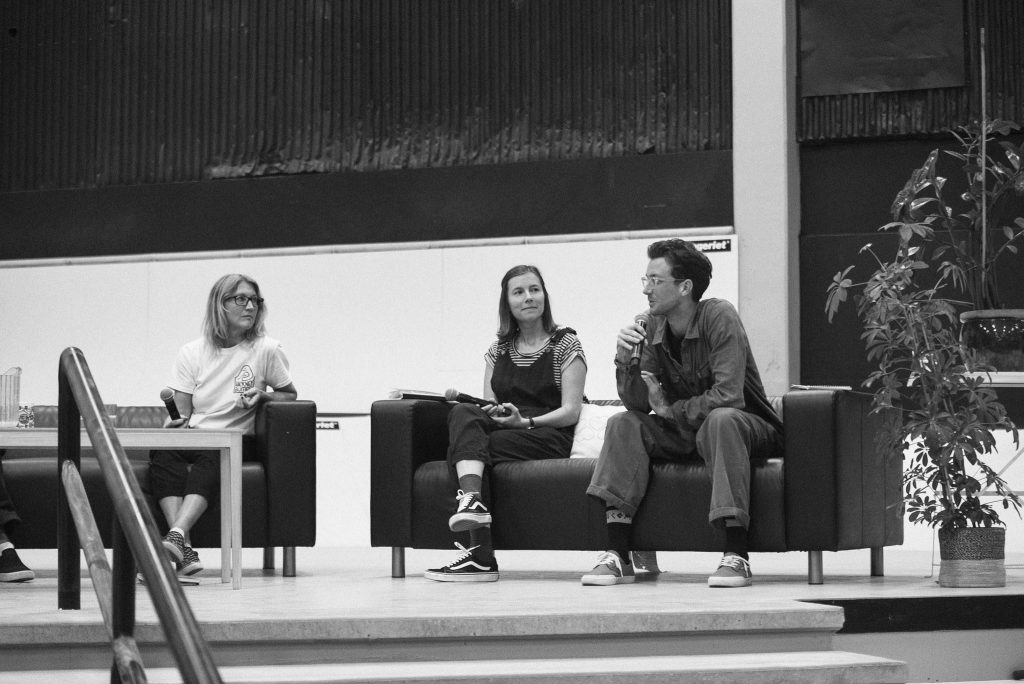 Skateboarders have more to offer than the pure act of skating. Among us there are creatives, critical thinkers, caretakers of the community, writers, academics etc. Pushing boarders is the place to bring discussions that have been taking place in skateparks to a bigger platform to then later hopefully take the discussions back to the communities. The event kicked off with a topic that became a running theme throughout the event – mental health in skateboarding. The panelist shared their personal stories and expressed the hope that one day we'll talk about depression and anxiety as easily as we talk about a bruised ankle.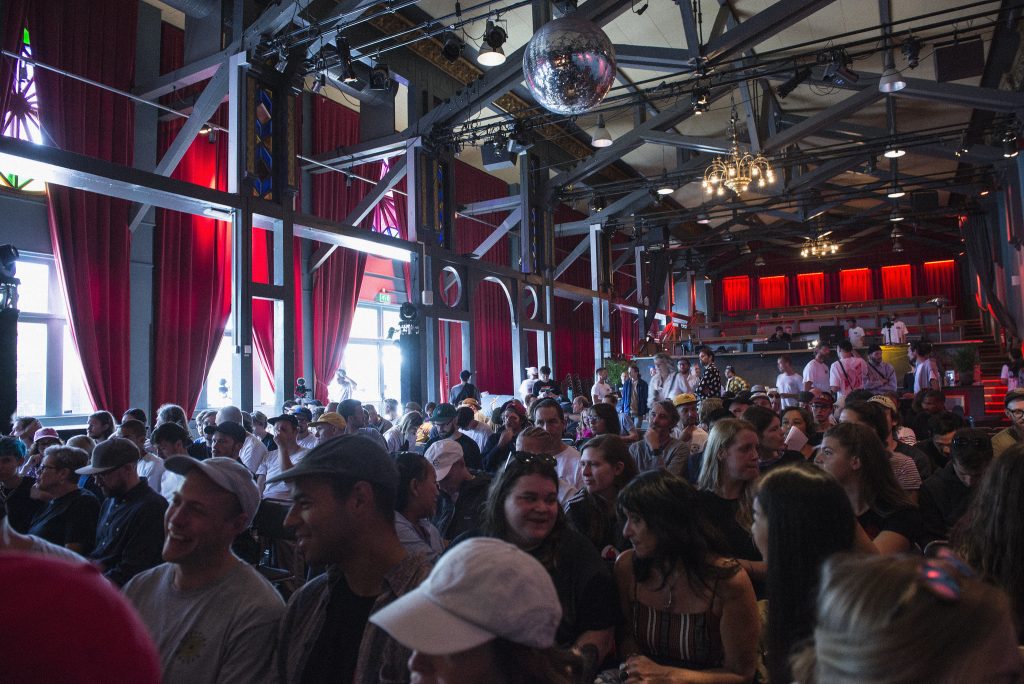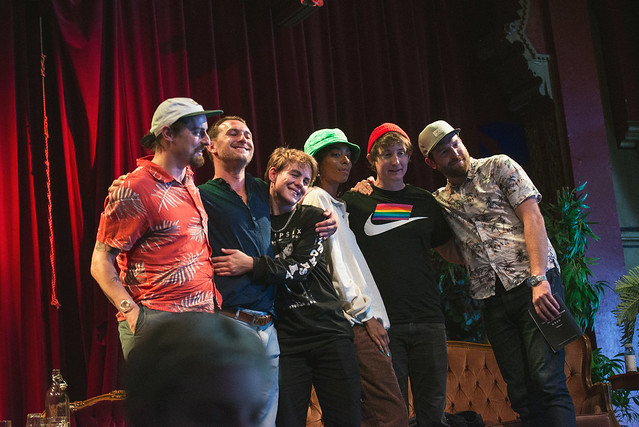 Pushing boarders opened up space for conversations that often get brushed aside by the mainstream. Reflecting on skateboarding's past and raising the necessity of progressing from a very one sided voice to a more diverse one. Every single panel changed the way I see skateboarding and the people in it. As a skater from a small city in the Baltics, hearing topics being discussed that in my local community are faux pas (immigration, LGBT+ inclusiveness) was to me, crucial to keep my love for skateboarding alive. I am grateful that I got to share this experience with some of my local crew with whom we can hopefully be the voice of these values within our skate community and keep in mind the conversations had when creating projects.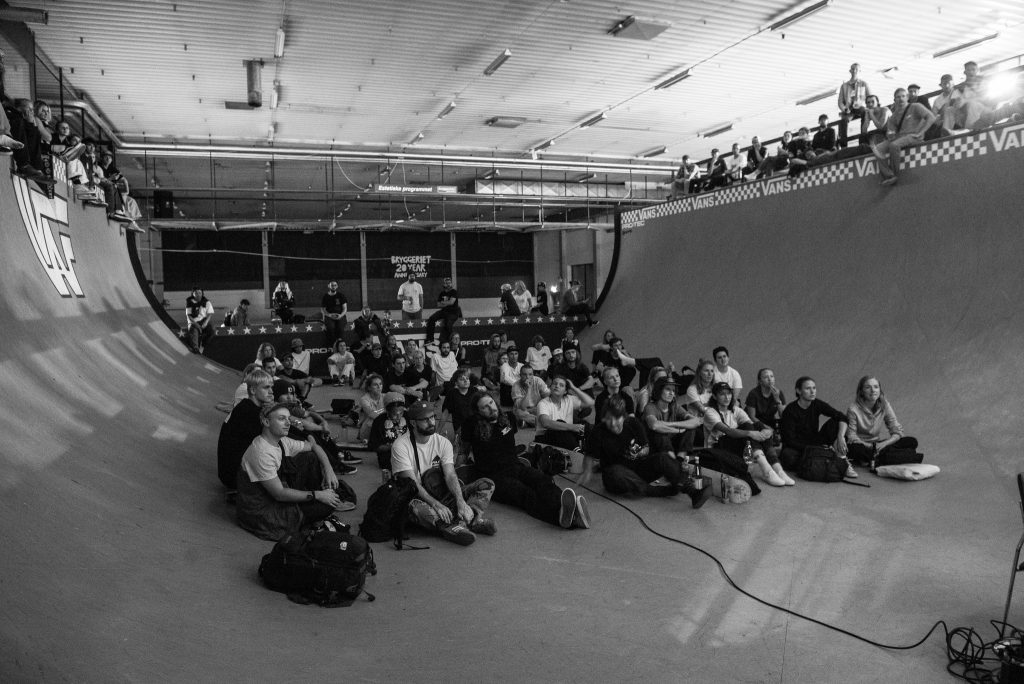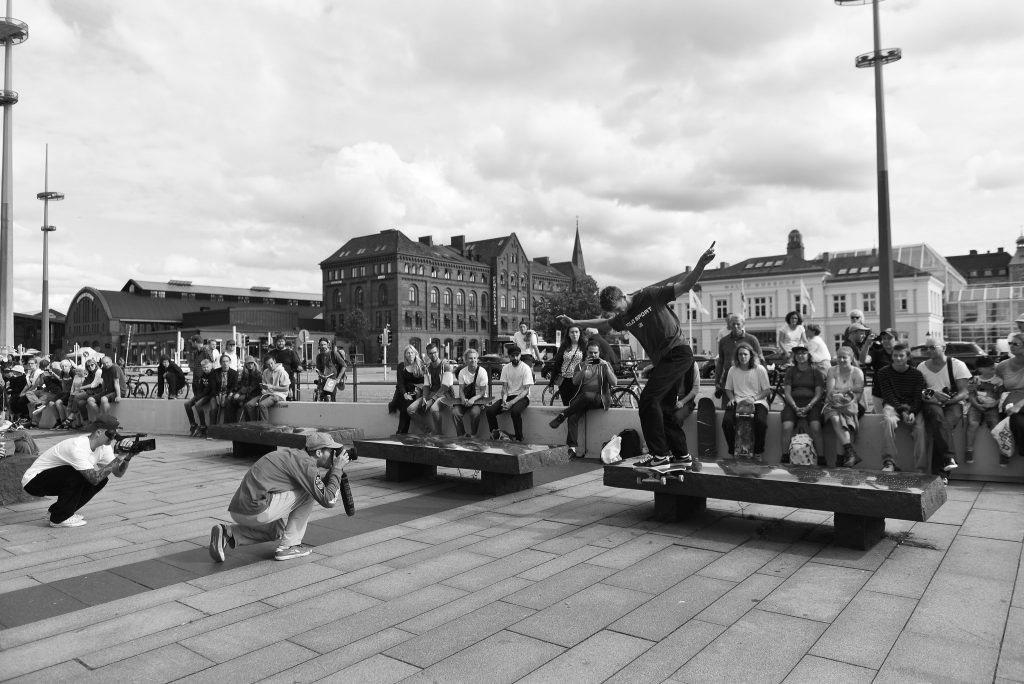 The list of topics and voices is extensive (skate friendly cities, role of technology, skateboarding journalism etc.) and is all worth your time, so please follow the link to https://www.pushingboarders.com/ where you can check out last years discussions and where this years ones will be posted soon enough as well.

In the mean time go out skating, say Hi to someone you see skate the park alone, make human connections, build DIYs with your friends, call out bullshit and be apart of creating a more connected and meaningful skate community.
Lidia and Julia both work at Tartu Skate school in Estonia.