Major shout out to Miks Grantiņš for letting us skate and film at the Spot center!
Last year Edijs Aizstrauts got into the semifinals of our championship, also this summer he won the Game of Skate during go Skateboarding day, so he has all chances to get through this game without any problems. His consistent bag of tricks, that includes the infomous doble flips, can certanly help him.
Jevgenijs Kostirko, on the other hand, has never won anything as far as we are concerned. RajonTV Game of Skate championship is a rare occasion when Jevgenijs is introduced to a broader skateboarding audience. Last year his efforts in our championship didn't pay off; however, this year he got past the first round, and now (not that he cares) he can prove himself.
GAME COMMENTS
What a great game! You could feel the tension was high. Jevgenijs' showed incredible control in the second part of the game. He was one step away from losing, one double flip away to be more precise. Edijs has some consistant moves that usualy get him the win; however, was it due to mockery or the aspiration to show that he can do something else – he didn't pull them. The double flips! Where were they? This decision cost him the whole game.
People who skate with Jevgenijs on the daily basis are aware of his abilities that periodically spark hype. I believe this is the first time when he showed his real potential to the skate community! Quite happy for Jefka and if he stays as consistent as he was during this game he might win the whole thing.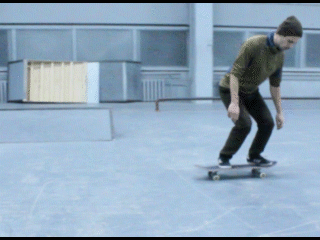 This was a rare one! A different angle would give it more justice.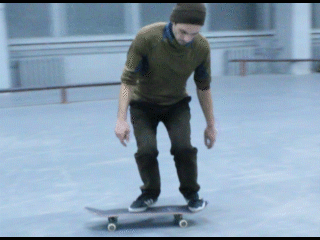 This will keep their heads ringin'!
Have a good week everyone! Next weekend two more game are coming your way:
RUDOLFS RORBAHS VS MARTIŅŠ REITUPS 
HUGO BERZIŅŠ VS NIKLAVS VETRA