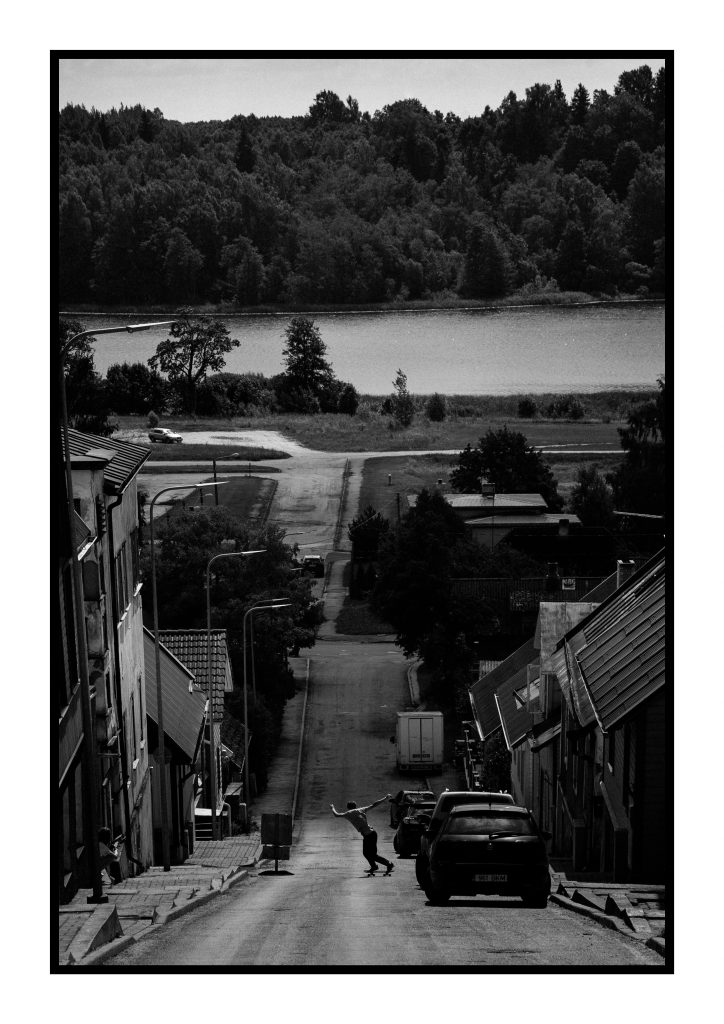 Summer is almost over and some of its biggest highlights have passed us faster than the brave hearts who dared to challenge biggest downhill in Estonia. According to anonymous Estonian skate experts, it was indeed the biggest downhill they have ever seen in their country. We are talking about that hill in Viljandi that presumably 3 to 6 people bombed during Viljandi Bash weekend. Aleksandr Tubin aka Friendly Satan bombed it powerslide free and in the dark.  Obviously the footage doesn't give this monster justice. But it is a steep hill with bunch of turns, cracks, cars etc. Check out Fricis take on the spot as he might be the first one to do it? At least the first one we saw do it on Sunday morning before the contest.
And now back to our regular program.
There is an inspirational clip about Fully Ghetto, they skate some spots about Kaunas and talk about their crew in Lithuanian.
More inspirational stuff! Miks Grantiņš can teach a complete newbie how to kickflip in 20 hours. Wow! 
Last skater in Jurmala Ronalds Mazitis skating Dzintari park.
In the beginning of summer we went to Pushing Boarders – the first skateboarding conference. Now all talks are online for your viewing pleasure.
For more thought-provoking material on gender representation in skating check boysclubclip.com
The place of Friday night anarchy has opened its doors again. Lokal is back!
Energy drinks are wack, and we are glad Monster parks has dropped the monster out of its name. Now it is called – The Spot.
Meelis Erm on vacation in Brussel, skating street and doing thangs.
Madars Apse had three clips in the new DC video two of which are NBDs. The black hubba trick and the handstand downhill. We like John Gardner's part a lot. If Jazeps Podnieks continued to skate he would skate like that guy.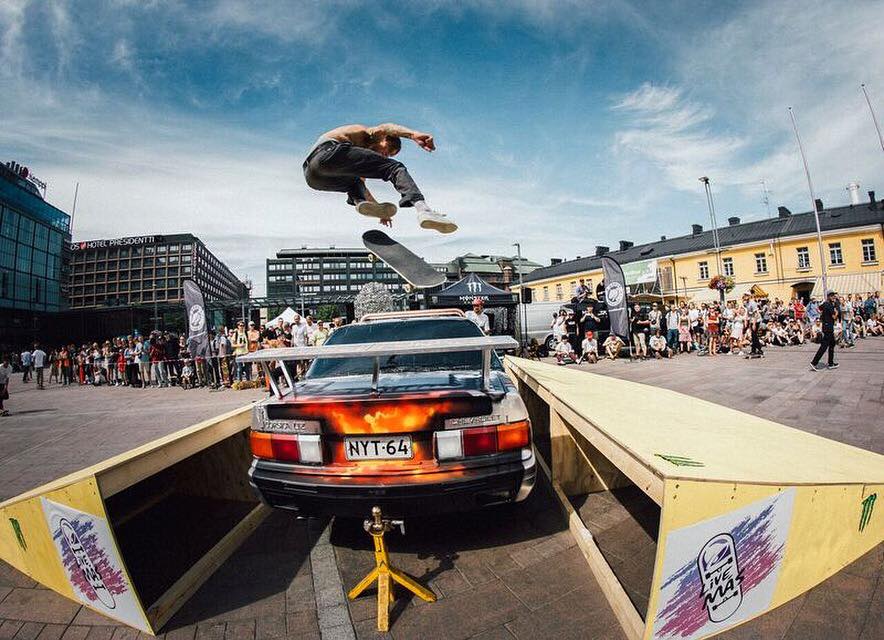 Latvian gang went to Helride, still waiting for videos from that!  Meanwhile there is an article over at Kingpin and a video over at Transworld about it. The Pis Taisni video which is coming later this year will probably have some footage from that trip.
Enjoy the remaining warm month! Skate and film, and if you post that dope street shit make sure it reaches us somehow, as we are making monthly top 10s now! Give us something to work with!