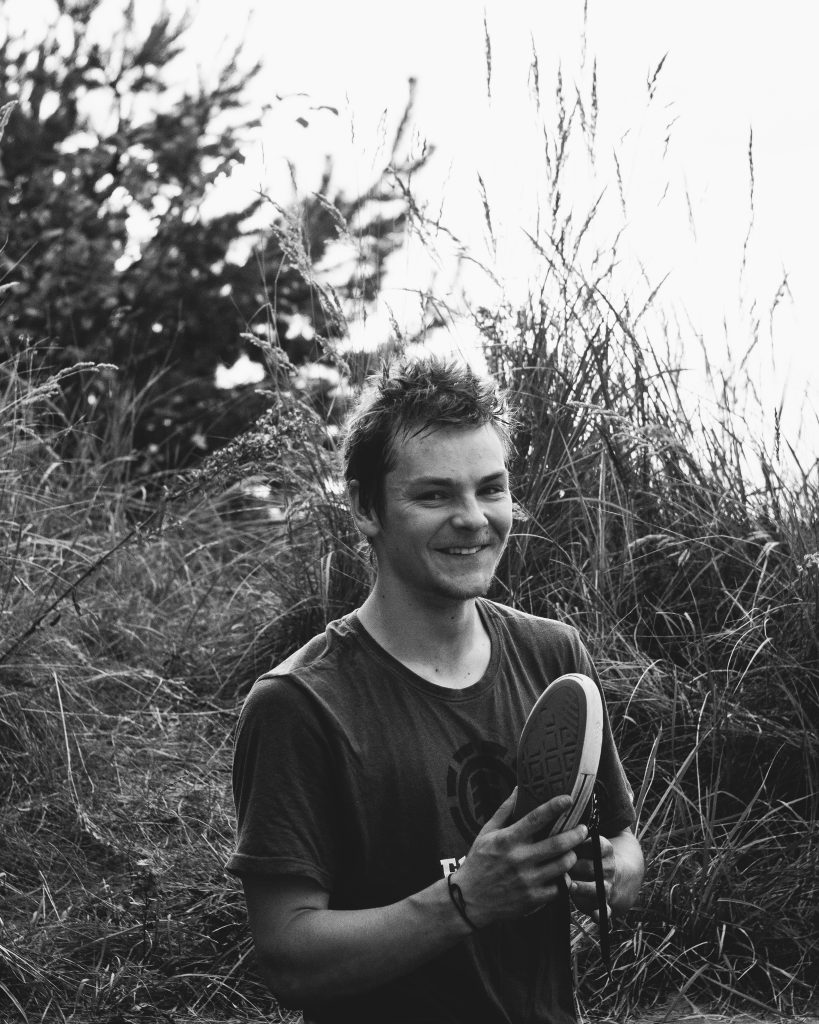 Sick skater – Rudolfs Rorbahs! If you been around you know him, he can skate anything and learns new tricks everyday. He actually learned a trick while filming for this. What a dude!
How old are you and where are you from?
I'm 20 yeras old and originally from Engure.
Sponsors?
Clockwise skateshop and Converse Cons.
How long have you been on the board?
I think 10 or 9 years.
Who kills it in the Baltics?
Hmm, if I had to pick someone from each Baltic country, I think the Fully Ghetto crew are killing it especially Domantas, from Latvia I would say Mr. Boga is crazy good and from Estonia I really like how Melis skates, but I would love to see more young skaters coming up!
How did filming for R.USH HOUR go?
It was super fun, good vibe, exhausting and quite hard. Wanted to skate more stuff and make some weird obstacles, but got caught up on some shit and Fricis was trying a really heavy and cool line for a while, and I really wanted him to get it so I figured something else out, but always you want to better than you do that's just how it is! Obviously huge shout out to Gaba for this cool contest and Fricis for the great session.
What do you like to skate the most at G-tiim?
Probably the bump to ledges and all of the quarter-pipes.
We are almost at the finish line maybe we will have one more episode maybe not. We plan to end this whole  thing at a party where the winners will be chosen and announced, so stay tuned for more info.
R.USH HOUR is supported by Converse, Tikari Skateshop and Clockwise Skateshop; as well as Straight Forward Skateboards and KATLOOG.
The project is inspired by Maksim Kalanep's Salaspils Battle back from 2009 (a must watch for those who doesn't know) and Clockwise Skateshop's BALTIC TAPE from 2015. So it is kind of a tradition in Latvian Skateboarding to make such contests.