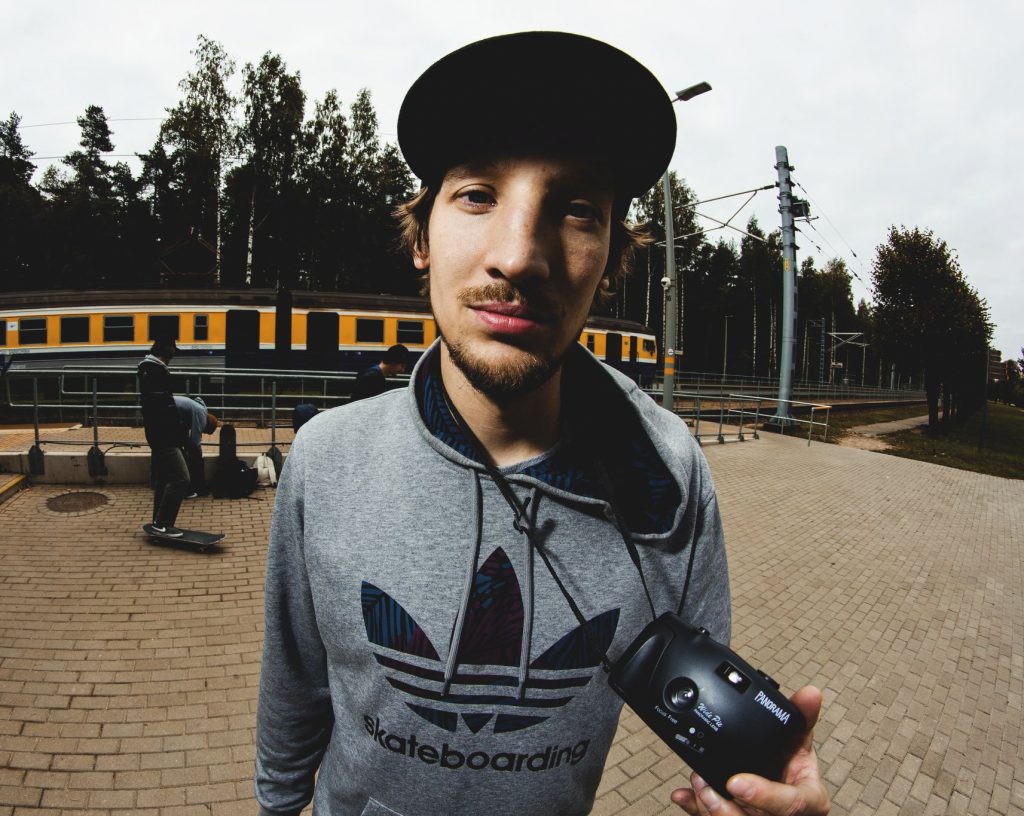 The one and only OG challis Miks Grantiņš made it through and filmed this part after being injured for some time.
How old are you and where are you from?
I'm 27 years old Graņa, originally I'm from rajon – Zolitūde, Riga, Latvia.

Sponsors?
Tikari skateshop and adidas skateboarding
How long have you been skating?
Half of my life! That's pretty crazy and I ain't planing to slow down.
Who kills it in the Baltics?
I don't want to mention any names, but there are some wild cats in the Baltics for sure. If you can combine killin it on a board and off the board you are a beast! It doesn't matter if you skate better than the rest or little bit worse, skate for yourself and at least put in some effort to make the community better around you.
How did the filming for R.USH HOUR go?
I'm at work right now and feelin sore as hell, holly shit! That wasn't the smartest move to skate 2 days in a row before the filming session, because I have skated only like 8 times during 4 months, I'm out of shape and I went for a battle while filming for sure. Also it wasn't so easy to deal with the flaws of the skatepark, like landing things down the stairs was like landing on ice. I was hoping to film twice as much that I did and the plan was not to do the same old same. At the end the plan almost made me lose my shit, but fuck it, we made it! The most respect to Gaba for filming these episodes and makin it happen, he's a true legend, Baltics sakte scene is blessed to have him around!
What do you like to skate the most at G-tiim skatepark?
I don't skate there at all, hahaha, but i like the bump to ledge the most i guess. The box requires fast feet, that's also fun and challenging. Massive respect to Gtiim guys for having the guts and passion for creating such a thing (the indoor) as I'm a part of the Gtiim squad we have come a long way and it's amazing that trough out the years we still are impacting skateboarding scene in a positive way, fist bumps and wasuuup OG čaliiiii!
R.USH HOUR is supported by Converse, Tikari Skateshop and Clockwise Skateshop; as well as Straight Forward Skateboards and KATLOOG.
The project is inspired by Maksim Kalanep's Salaspils Battle back from 2009 (a must watch for those who doesn't know) and Clockwise Skateshop's BALTIC TAPE from 2015. So it is kind of a tradition in Latvian Skateboarding to make such contests.