If you are from the Baltic states, if you follow Baltic skateboarding, and if you weren't living under a rock for the past 3 years (or so) you know who Meelis Erm is. He posts more clips in one month than some people in a year or in a life time, you must have seen or heard something about the guy! In real life (we met and talked for 5 minutes once) he is a quiet and calm guy. He resides in Parnu, Estonia, and happens to ride for a Latvian skateshop (this makes him practically Latvian). He also rips on the board, and, as mentioned earlier, seems to be constantly working on edits. So when he offered us to post his new clip from Tihemetsa (an indoor park god knows where) we instantly agreed and decided to ask couple questions to him about this Tihemetsa spot and some other stuff.
Meelis is a rad guy and we would love to make a full-blown interview with him, and we will do it one day for sure! It seems like this in is not the right time for something like that. We need street photos and shit, you know. So this is not Meelis Erm interview, okay. It is … a chat with Meelis Erm and a small video clip presentation.      
Hey Meelis! What's up! W
hat are you up to?

Yo man! Right now I am heading to aquapark with the homies. G
onna relax from busy week.


That's tight! Usually people go to drink their faces off at the bar. Aquapark on a Friday evening is original to say the least.
Haha! We going to party after that!!!
Rad! Did you skate today?
Nope, not today. Last time I skated was two days ago and my body is still so fucking sore.
Where do you skate in Winter? In the Tihemetsa park? Can you tell us about that place? 
Yeah, Pärnu skaters have skated Tihemetsa indoor park since like 2011 i think? It's the closest park for us (50km from Pärnu). But we have tried to travel to other cities (including Riga) as much as we can with our crew. Because it's really hard to skate only one park in the winter lol. It's a really cool park actually, lots of flows and lines but at the same time it's sooo slippery. Feels like ice skating.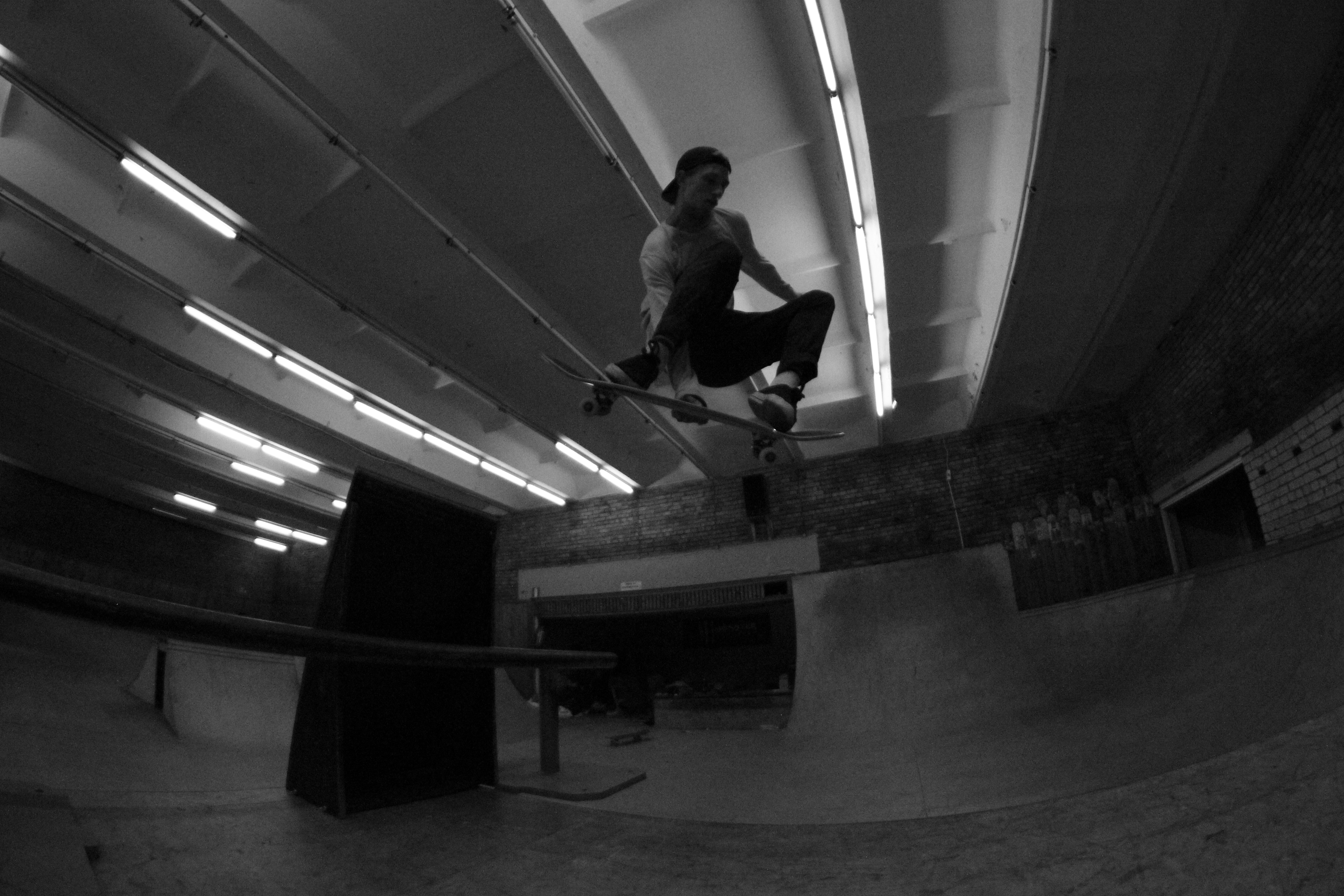 Is it a city property? Who runs it?
Tihemetsa isn't even city, it's a very small place but the park is built by a bmxer, Pärnu local park builder and On Wheels shop owner Rasmus Paimre, but yeah I think there are other people also who take care of it.
You told me that you were out of trick ideas when you filmed this edit. Where do you get ideas for your tricks?
Like every other skater, I get my trick ideas from other skatevideos. But most of the times in Tihemetsa I like to build some shit out of the obstacles – like putting a rail somewhere weird place and so on.
Do you think you are going to be Estonian SOTY this year? If not, than who should be SOTY?
I will not be Estonian SOTY for sure. Estonian SOTY will be picked by the street video part – If u had a killer part this year, then u might get a SOTY. So it's all about videos. And my picks are for this year Raul Urberg or Kristjan Prik – These guys killed it and I hope they will release their footy because rumours are that they crushed it!
But hey man, I made it to waterpark now talk to you later.

Follow Meelis – https://www.instagram.com/sk8mell/