Rudolfs Rorbahs – Smith grind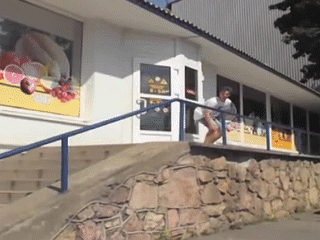 Mego Handrail was abandoned for a couple of years, at least we can't find any footy from it. It seems like there was a period of silence after Madars backliped that thing in 2008. It took a couple of years for the young Rudolfs Rorbahs to step up and come over from Engure to skate it. This smith grind casually filmed on a GoPro by his brother shows the change of time. The rail looks way smaller here.
Eduards Nehajenko – 50 and Nosegrind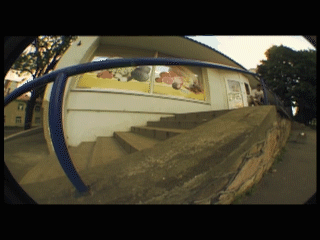 The shop window comes out directly on the rail and the shop assistant who had worked there for the last 11 years witnessed this session in full. She wasn't surprised to see skaters there as they were coming from time to time. She still couldn't get it. Why they were attracted to this place so much.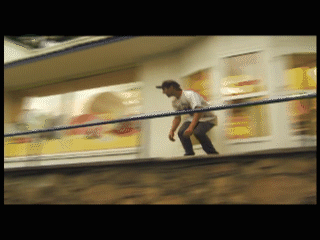 Edžuk closes it up with a classic rail trick. And to our knowledge this is it. Nothing else has been done at this spot. They tried to knob it, but it has gotten fixed later, so it is skatable. If you are in the area and thirsty for some handrails check this spot out, or if you are just thirst check out Mego.